---
There are those that carve a name for themselves in our industry; then there are those that redefine the industry itself. Set and Production Designer Mary Howard is the latter, working for over 20 years to reshape the fashion stage for the likes of everyone from Richard Avedon to Steven Meisel and from Louis Vuitton to Prada.
Known for her artisanal eye, historical awareness, professional integrity, and hands-on approach the designer earned her way from behind-the-stage curtain to out front as an industry notable and creative partner to the likes of photographers Annie Leibovitz, Steven Klein, Patrick Demarchelier to name a few. Her work has graced numerous publications like American and Paris Vogue, as well as housed model and celebrity alike including Madonna, The Rolling Stones, Lady Gaga, President Obama and the First Lady, and even Her Majesty, Queen Elizabeth.

Howard, always the warm professional, took time to sit with The Impression's Kenneth Richard to share her tale, the world of set designing today, thoughts on tomorrow, and building the dream.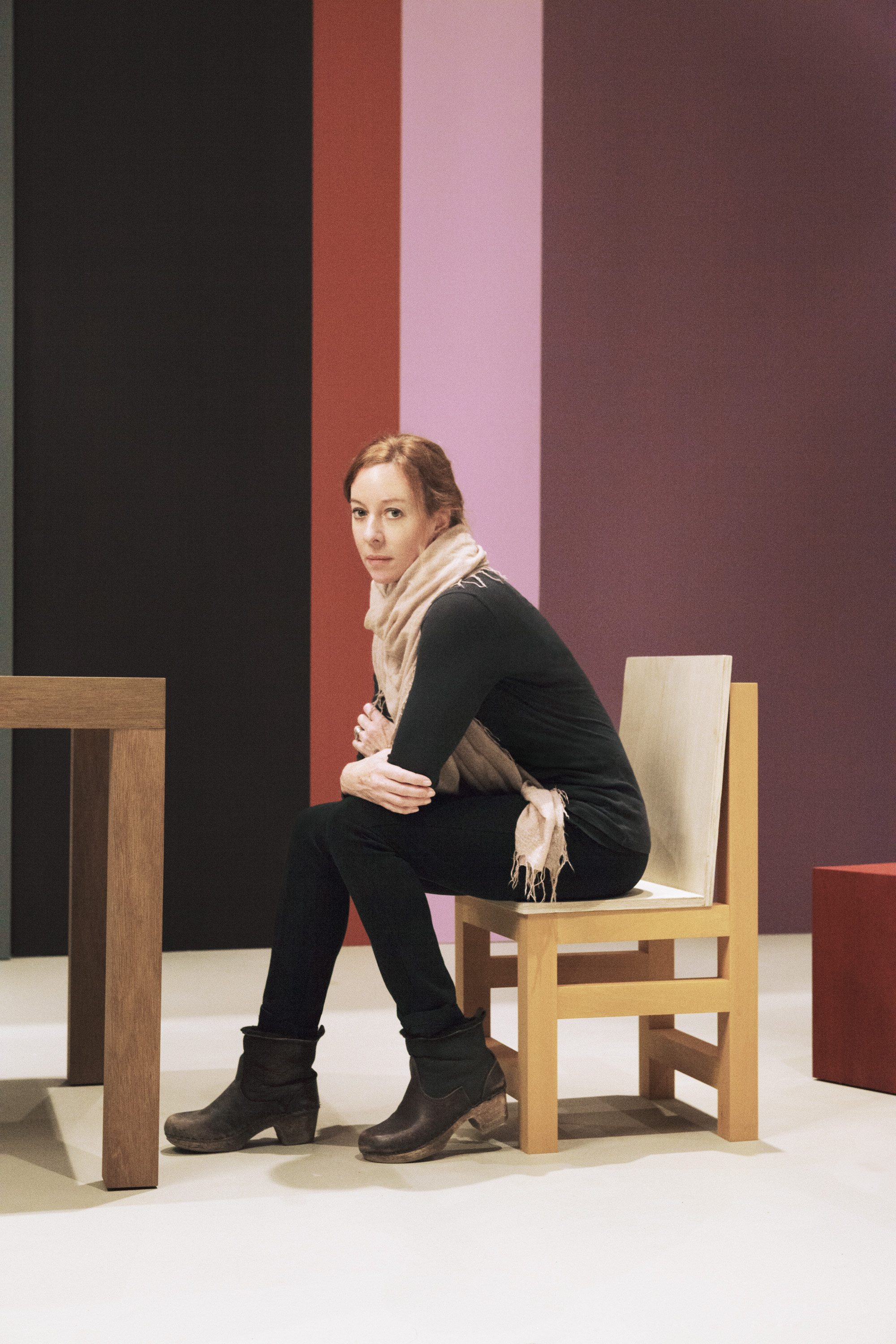 Kenneth Richard: Mary, nice to sit and learn more about your journey and how the industry has evolved. How did you and the industry find each other?
Mary Howard: In the late 80's I was a float builder for Macy's Thanksgiving Day Parade, then I ran the costume department there and on the side at home at night I made props for whoever needed them including Ringling Brothers and store windows. I met Marla Weinhoff who found me through a Mardi Gras float builder in New Orleans where I grew up and worked a bit after I got my MFA. We worked together on a variety of projects, displays, decorative finishes. Through a very close friend and client of Marla's, Robert Currie, the interior designer, we came to make things for Richard Avedon. This was an unusual time as there was really no carved-out profession for sets in fashion photography.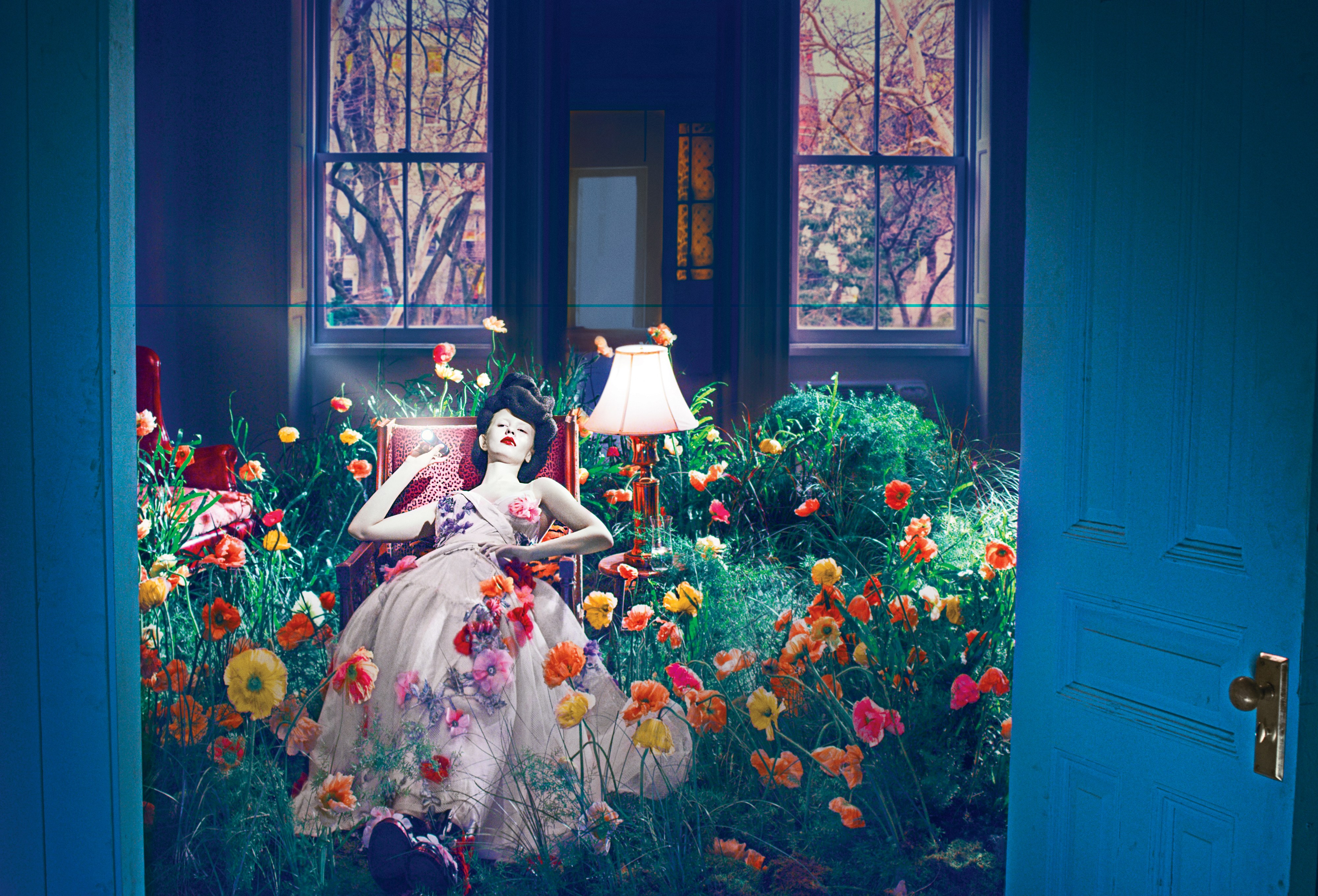 Kenneth Richard: How do you describe to someone not in the industry what you do?
Mary Howard: I like to say it is production design for fashion shoots and films. It is similar to production design for movies, but for many years sets for me was always print and now more and more moving image.

It is creating the world around the model/talent, and since it is commercially based, the production design needs to support the fashion, however obliquely.


Kenneth Richard: Outside of being the first to arrive and the last to leave, what are the biggest misconceptions about set designing?
Mary Howard: That there is some glamour to it. It is always fun, challenging, decisions to be made at every turn but the truly glamorous part lasts for only about five minutes when the girls/models come on set, and it all comes together.

Kenneth Richard: There are clean and simple, and there are busy and complex. Let's take the latter. What is the pre-production process like for bigger ideas?
Mary Howard: In the same way, a production designer preps sets for a film we have to do in a much tighter time frame.
I like to do a lot of research on whatever the direction is. Not that we make period sets but I do like to be true to the direction and build a world that is believable, and that also takes in to account what has gone before, how this particular problem has been solved in the past by other designers, filmmakers, photographers.
Even if that set is a fantasy, it should still feel real and I think fully intellectualizing the concept as best one can and doing the work in the research helps to have an excellent final result.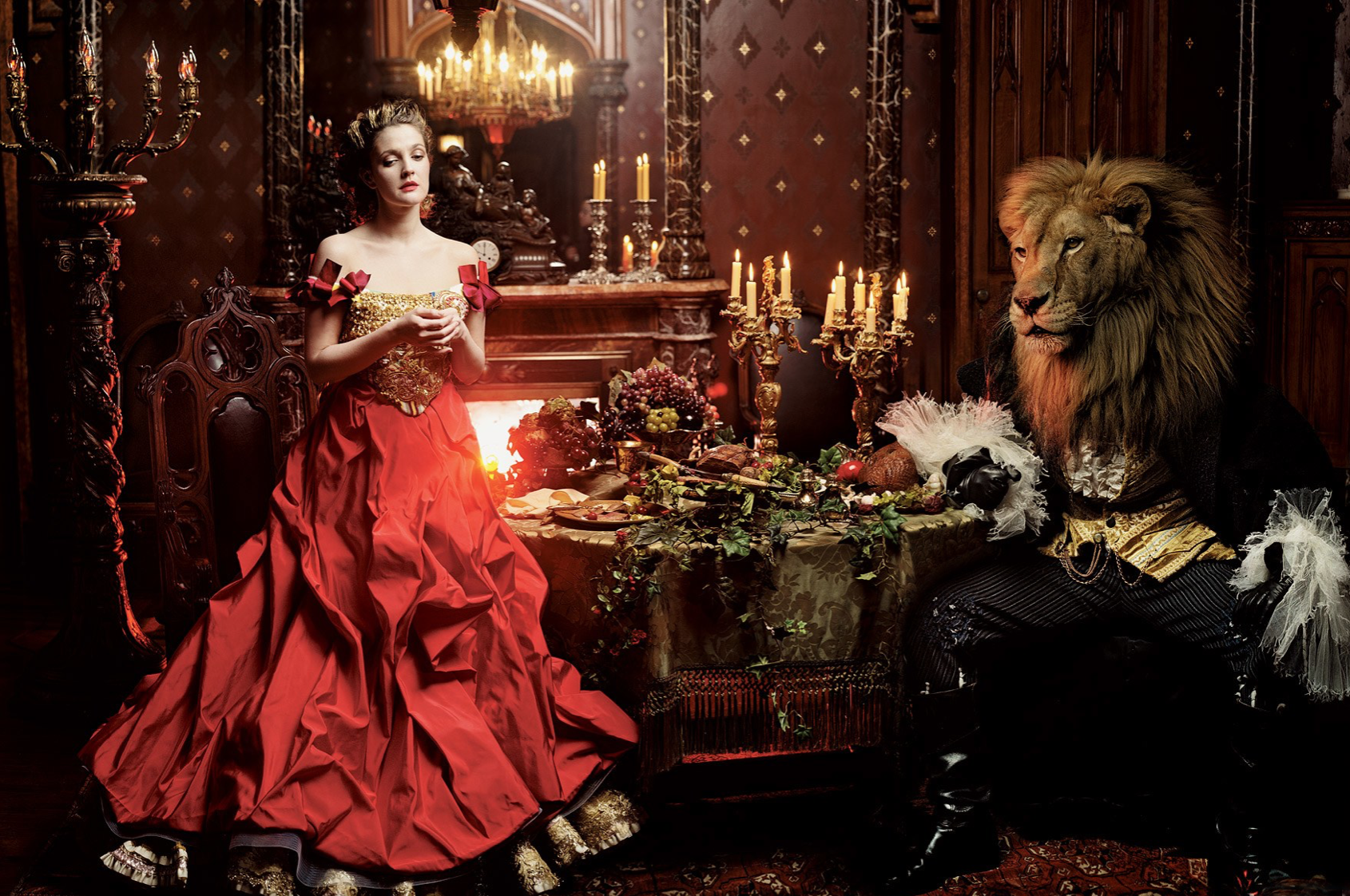 Kenneth Richard: When teaming with an artistic director, what makes for a great partnership?Mary Howard: I have been lucky to work with some great art directors. The best collaborations come when their deck is exciting and feels new, then the challenge is for me to bring something to it as I am expected to paint the full picture and realize it for the photographer, director, and hopefully bring something added, some fresh take, to the mix.

Kenneth Richard:You've also built a long-standing relationship with Steven Meisel, so much so that I imagine you two have a shorthand. What makes that partnership so productive and distinctive?
Mary Howard: He allows everyone to do their job which is extremely gratifying, and then still can teach me every time. There does seem to be a shorthand, and he has a specific way of working, with an extraordinary flow to the process, it is meticulous.
His visual memory is extensive so that it is challenging always to bring something interesting that will hopefully inspire him.

Steven Meisel | Italian Vogue
Kenneth Richard:Time has become compressed coupled with lower budgets throughout the last five years. How are these elements affecting how you do business?
Mary Howard: The most significant change I have made to help with the time and budget crunch is to move most aspects of what I do in-house. We have our own fabrication shop that can build anything, our own
Prop house with hundreds of pieces of furniture, textiles, lighting, etc., our own trucking and logistics department and now a new photo studio with lighting, grip and production gear so that everything is under one roof. Which saves at least on trucking and time moving things around NYC!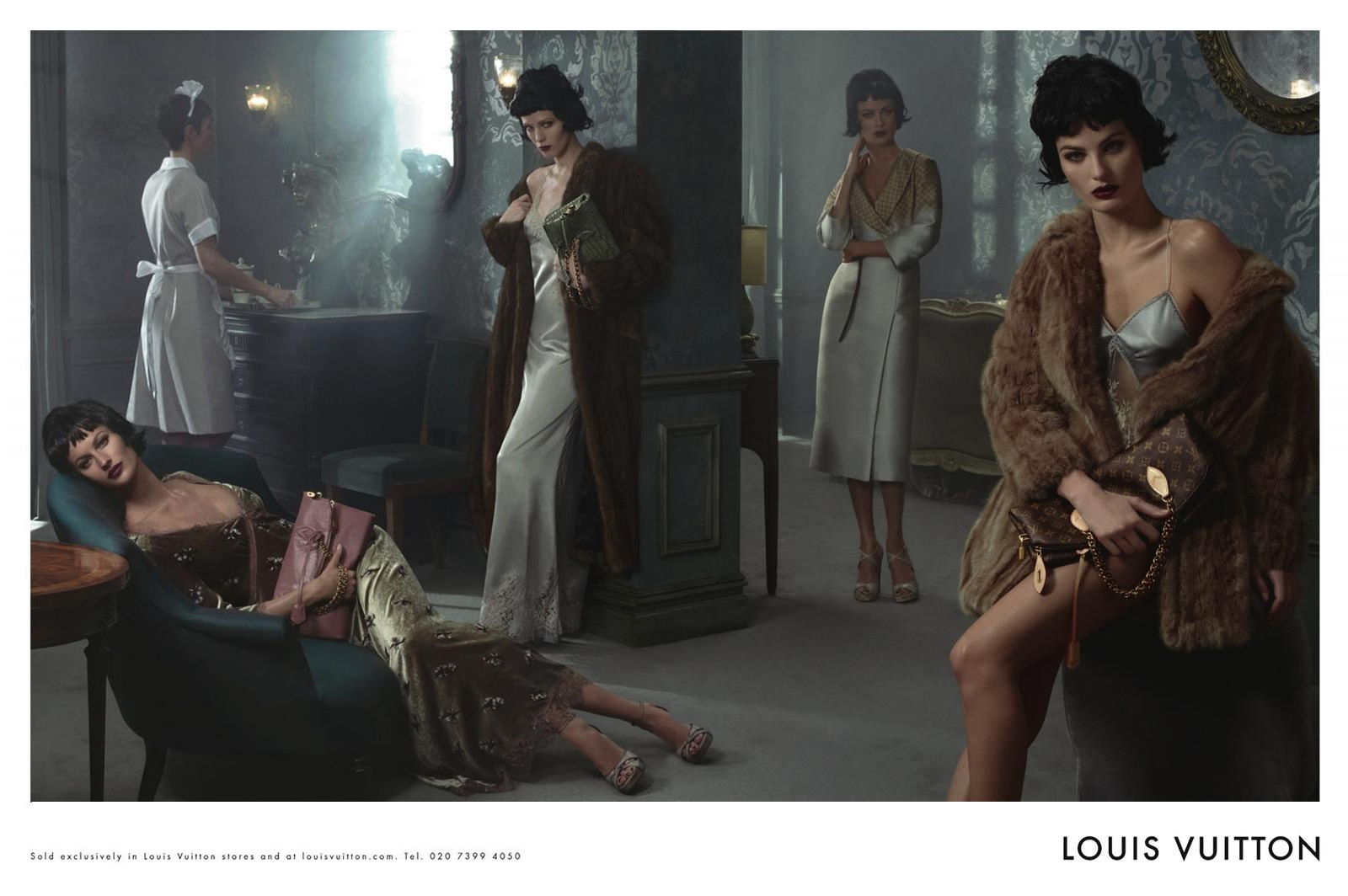 Kenneth Richard: How about digital and how that has changed the needs?
Mary Howard: The advent of digital sped things up considerably. But we have been in this world for a while now so hard to remember how slow things were before.
There is such a giant hunger for new content, and I'm not sure how this can be sustained. I remember a quote from Yves St. Laurent where he said 'I want to forget everything I've seen' in order to have fresh eyes once again, there is so much to see now, everyone is a photographer and filmmaker. I miss the discovery of seeing things new.
Kenneth Richard:You also launched an agency to represent and support the next generation of set designers, as well as launched your own studio. How and why did all of that come about?
Mary Howard:I always hate turning work down, since each job is a new opportunity to make something. And our crew loves to create and design and build and craft so why not allow them to grow in to set design as well.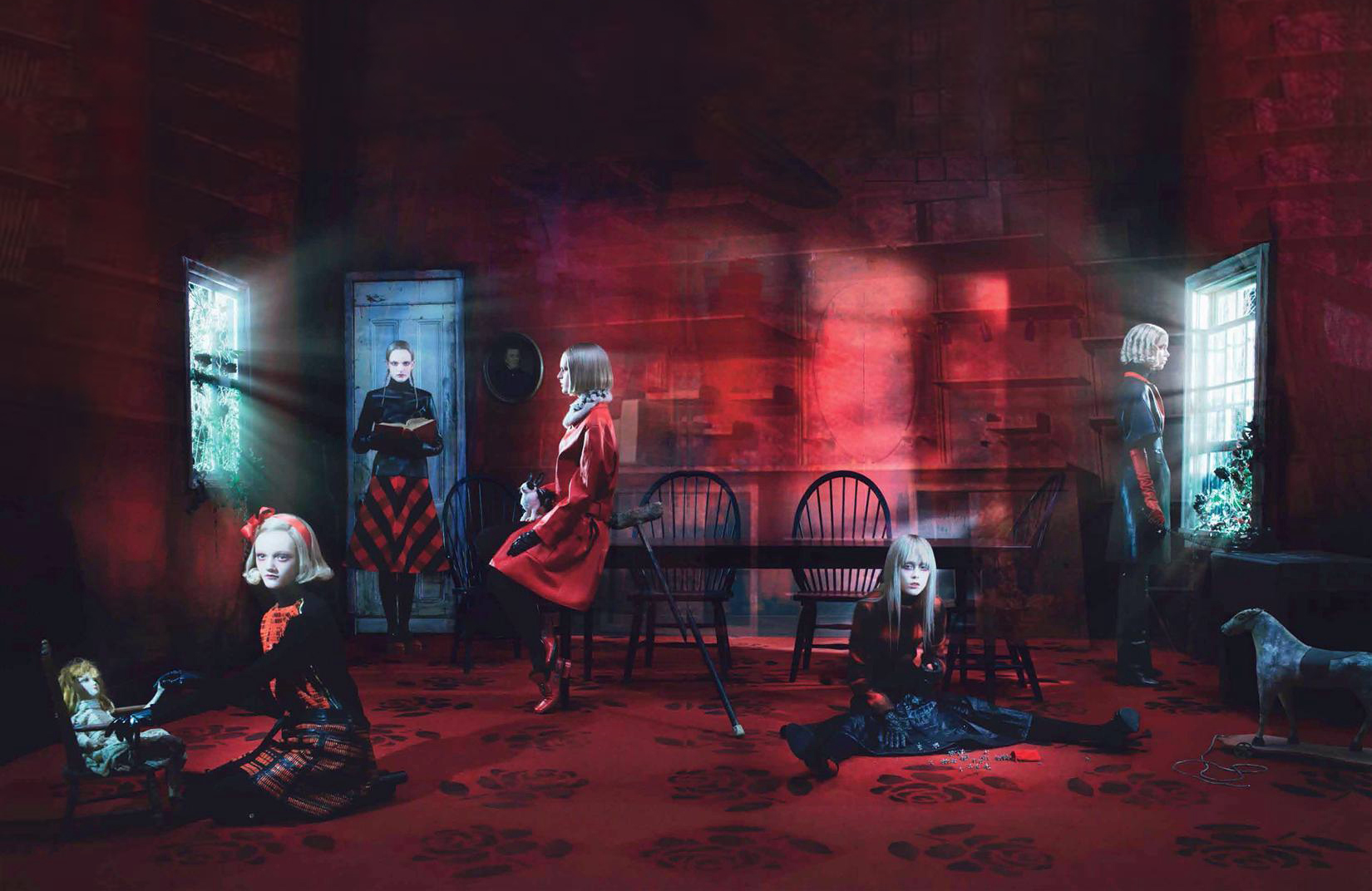 Kenneth Richard:Where do you see set design going in the next few years?
Mary Howard:With CGI and all the new virtual reality platforms that seem to be appearing more and more realistic, I wonder how that will affect our sets. A good portion of our jobs now is also event design, which is an area that seems to be really growing.


Kenneth Richard: Thanks for taking the time to sit with us.
Mary Howard: Happy to speak with The Impression! It is helpful not to be working in an isolated bubble, and you have helped to bring us all together. Thanks, Kenneth.
---