---
Massimo Dutti has done it again!
The brand has released an ad campaign entitled "New Attitude" with photography by Nathaniel Goldberg, featuring model Signe Veiteberg. The Spanish brand has carved a niche for themselves by consistently delivering minimal, easily wearable, effortlessly chic clothing collections that always manage to appear completely classic and utterly contemporary both at the same time. Their marketing campaigns tend to reflect these aesthetics as well, and "New Attitude" is no exception.
Beautifully realized photographs plus two short films based on the simple concept of a vintage soundtrack laid over video imagery of Veiteberg climbing stairs, lounging on a cream-colored couch, or perhaps just staring at the camera in front of a lush picture window provides proof that sometimes not much narrative is needed to make a good fashion film. If all the starting ingredients such as the talent, the clothes, the music, and the locations are beautiful, and they are mixed together in a thoughtful way, then most likely the results will be stunning. The key is attention to detail, and Massimo Dutti always adds that special touch…in this instance, bold yet restrained graphic elements in the form of an elegant serif font that spells out "N" "E" "W" to echo architectural elements or the curved edge of a black leather clutch. Another subtley sophisticated graphic treatment is the repetition of similar (…but not the same…) images in rhythmic intervals to create luxurious panoramas; in some instances this also serves to highlight slightly different angles of the expertly constructed sweaters, jackets, and cigarette pants.
Ironically, the "New Attitude" ad campaign doesn't feel groundbreakingly new. However, it does serve as a powerful reminder that fashion marketing doesn't have to re-invent the wheel every time, in order to produce an engaging and effective ad campaign.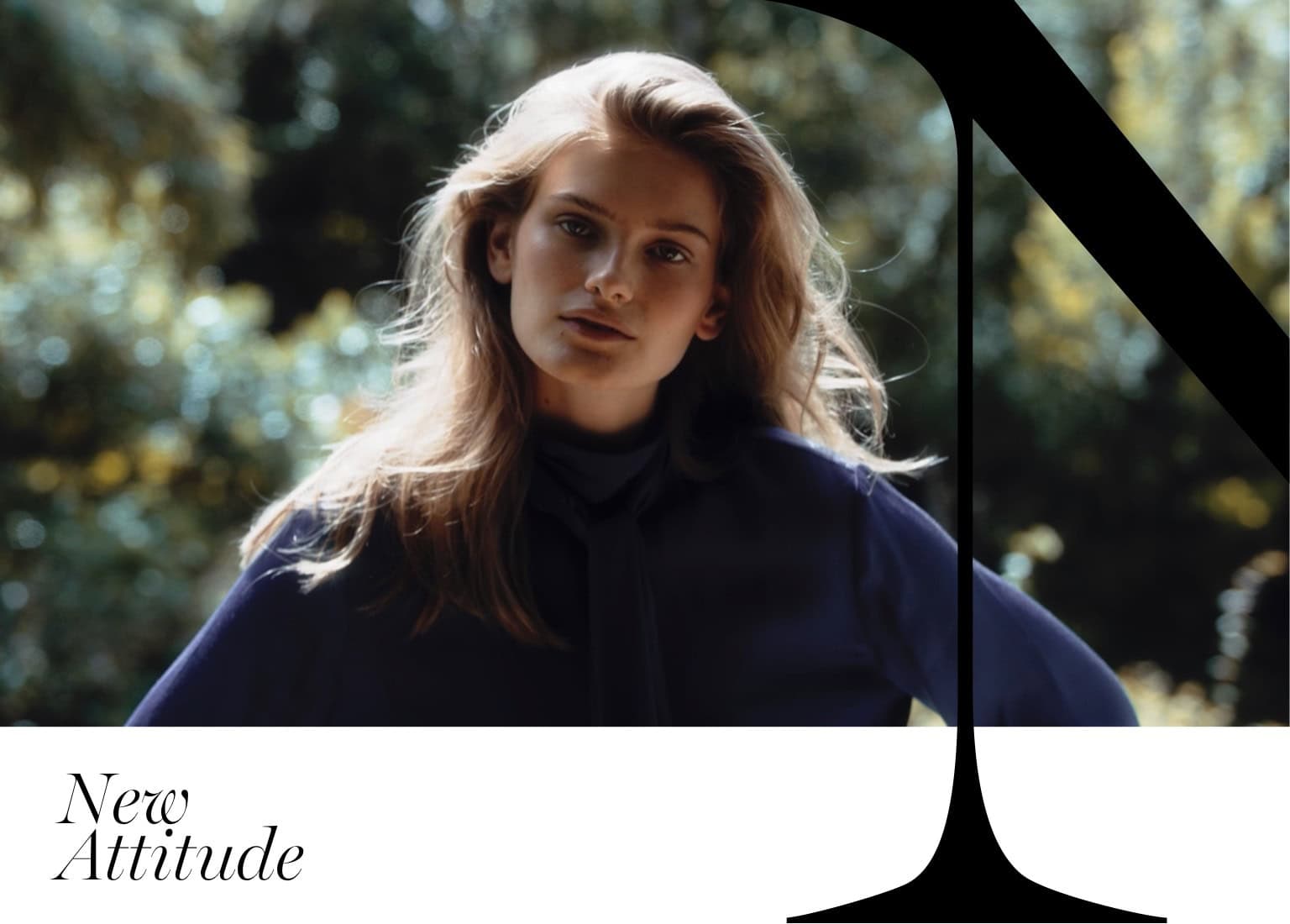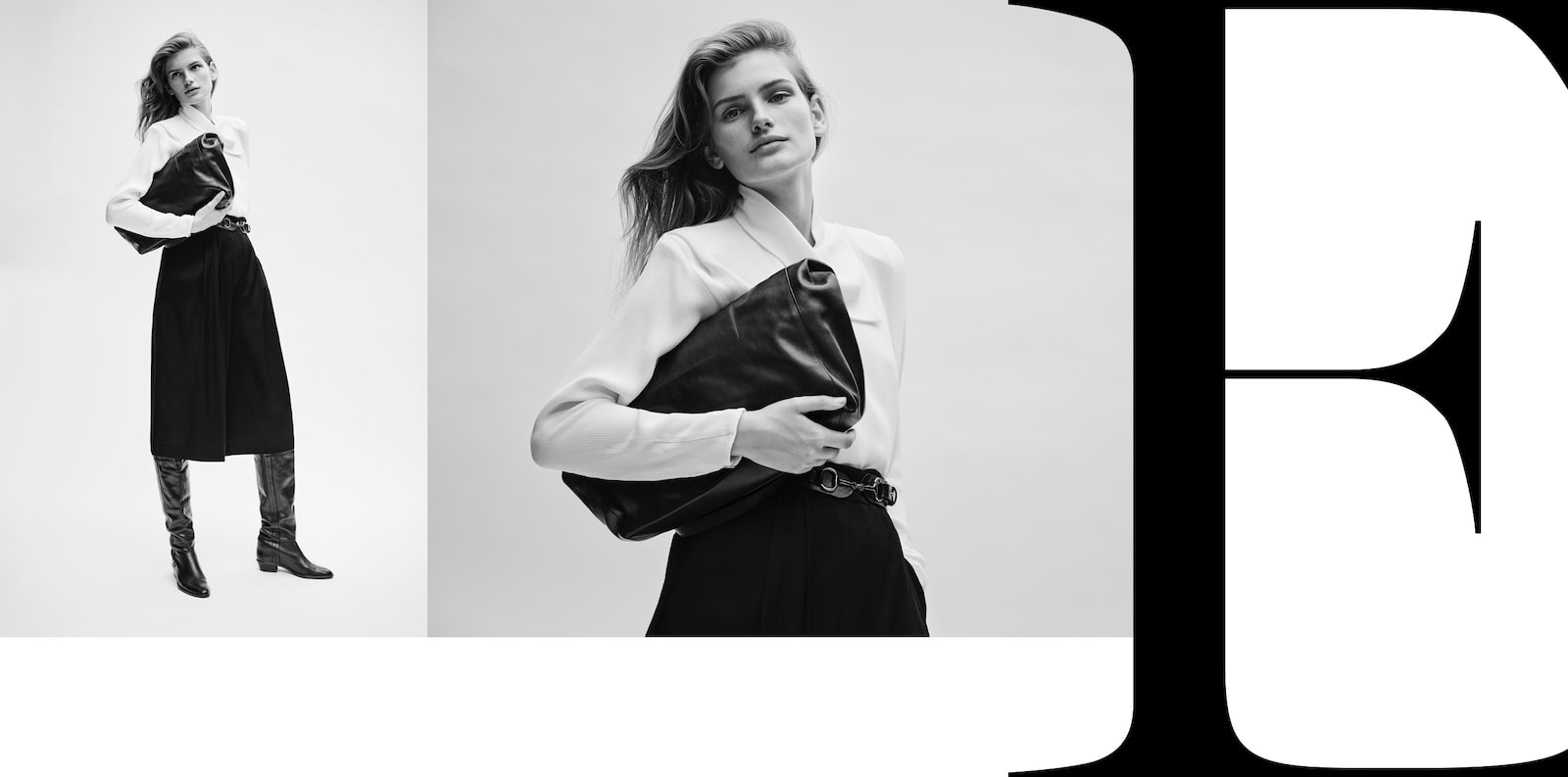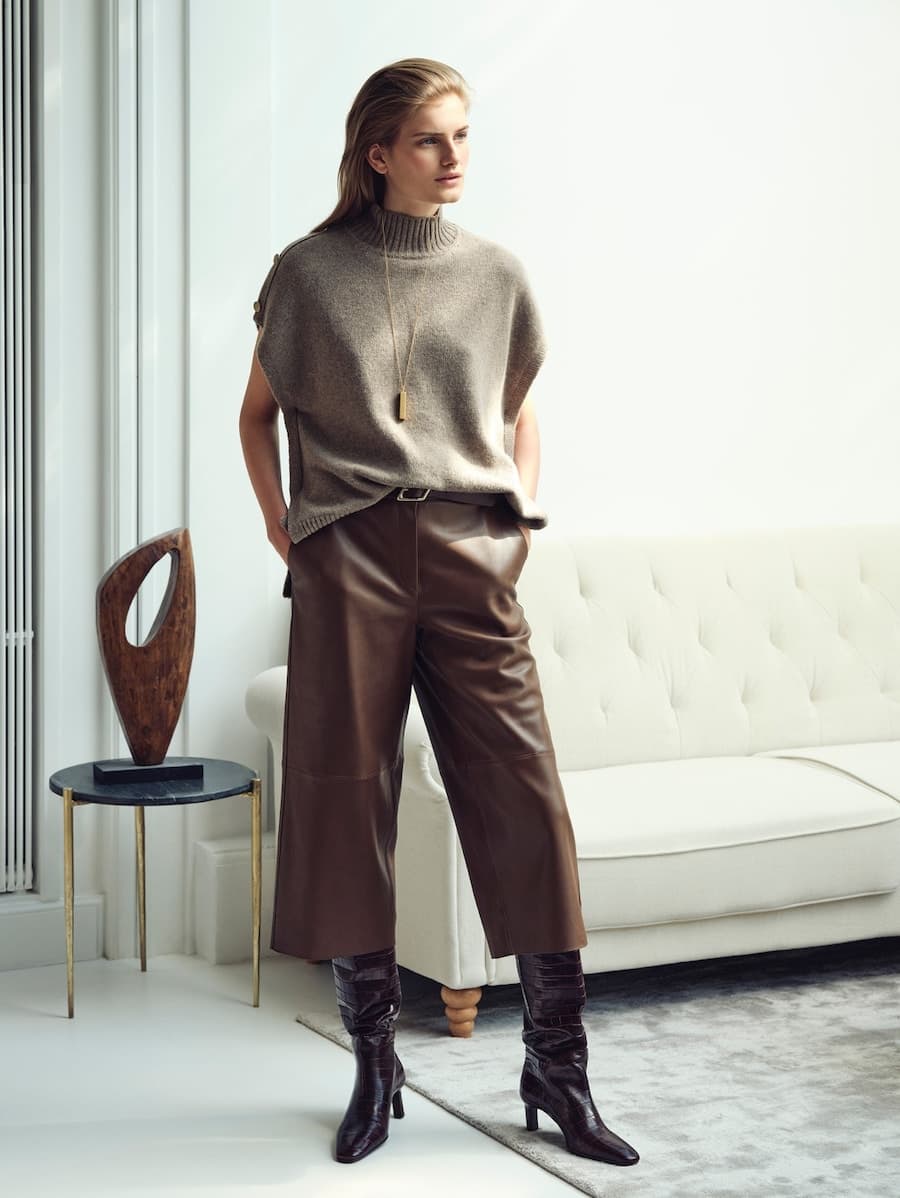 Photographer | Nathaniel Goldberg
Model | Signe Veiteberg
Stylist | Geraldine Saglio
Hair | Damien Boissinot
Makeup | Christelle Cocquet
---