Review of Miu Miu "Day/Night" 2022 Ad Campaign by Creative Director Lina Kutsovskaya of BeGood Studios with Photographer Tyrone Lebon with Film Director Julian Klincewicz with Talent Angel Prost, Coumba Samba, Mica Kendall, and Tanya Churbanova
Miu Miu delicately balances light and darkness in a new campaign for its Day/Night collection. The campaign features creative direction from Lina Kutsovskaya, photography by Tyrone Lebon, and filming by Julian Klincewicz.
Blending the recognizable elegance of an evening wardrobe with the more practical and energetic codes of daytime wear, the collection also furthers Miuccia Prada's investigation of young womanhood and the emotional transitionality of youth and growing up.
Evocative, minimal, and elegant, the campaign embodies these themes through intimate portraiture and a visual balance of light and shadow. The campaign's heroines are captured in a bare black-box theater space, where, taking his cue from the styling, Lebon's imagery balances rawness and sophistication.
Set to the dreamy soundtrack of Julian Klincewicz's "More News From Nowhere," the accompanying short film balances optimism and nostalgia, playing with dynamic light and editing and oscillating between black and white and color to subtly further the emotion of the imagery into a three-dimensional portrait across time.
With an emotional and visual palette at once immediate and elusive, the campaign is a lovely furthering of Miu Miu's considered exploration of young womanhood, multiplicity, and change.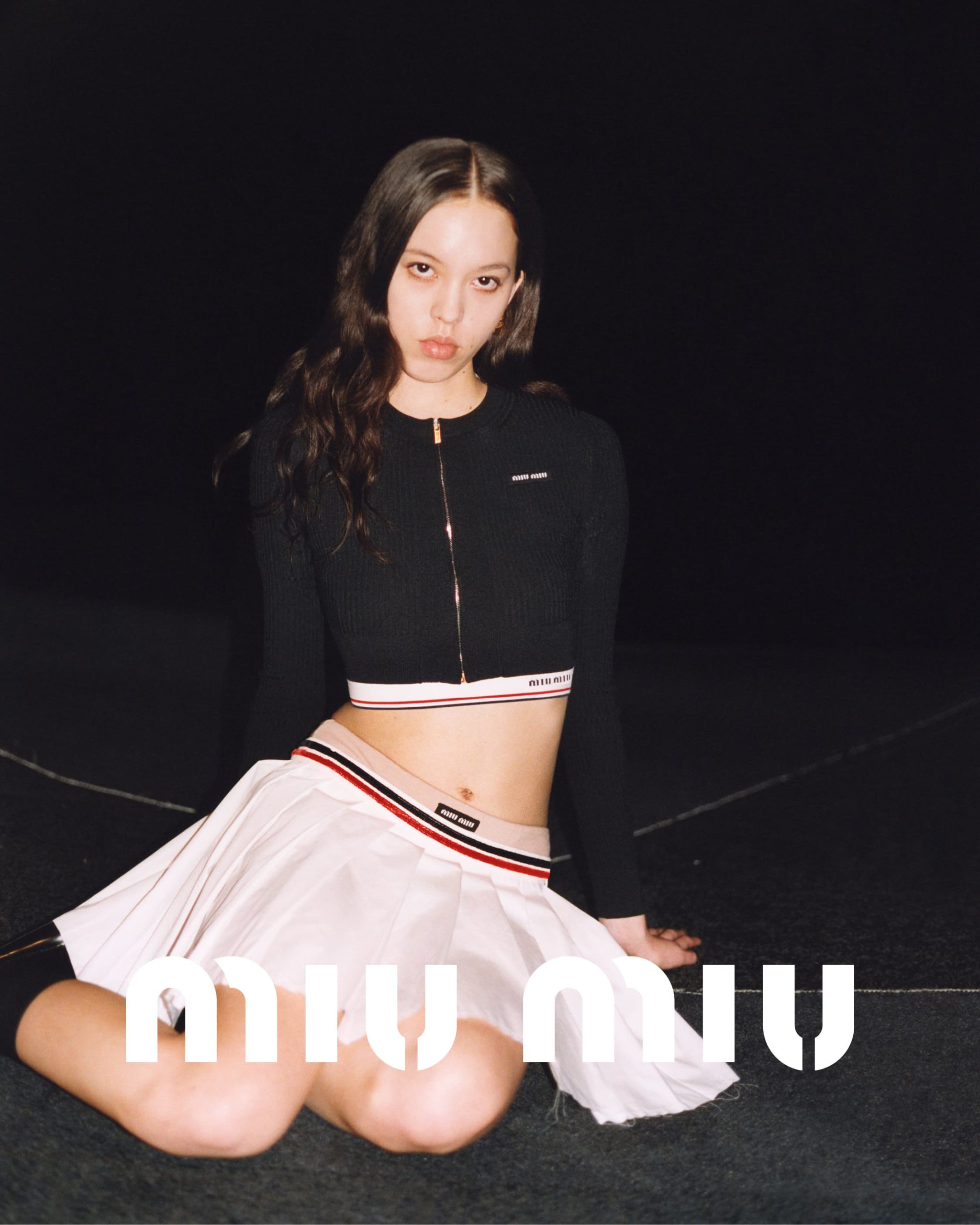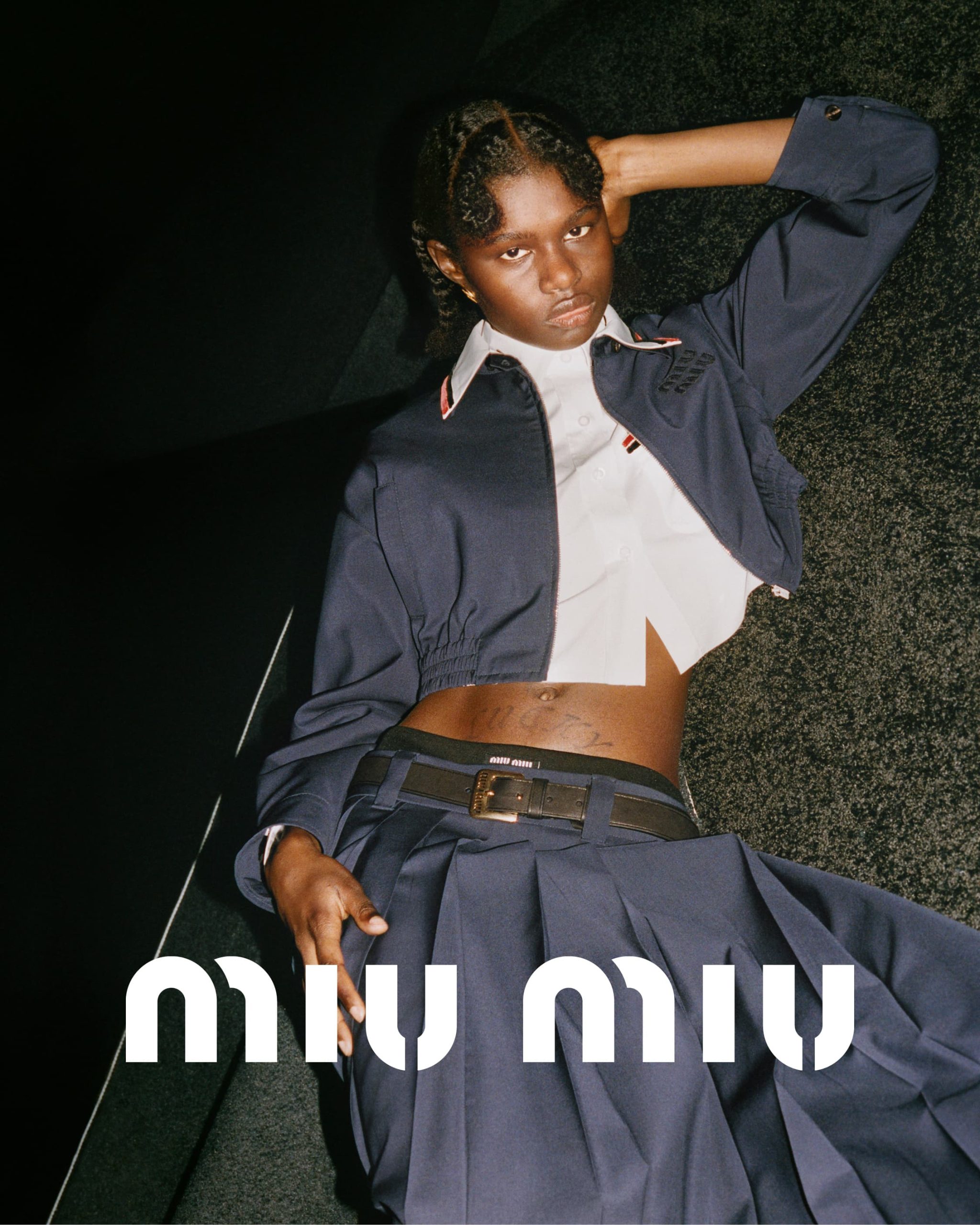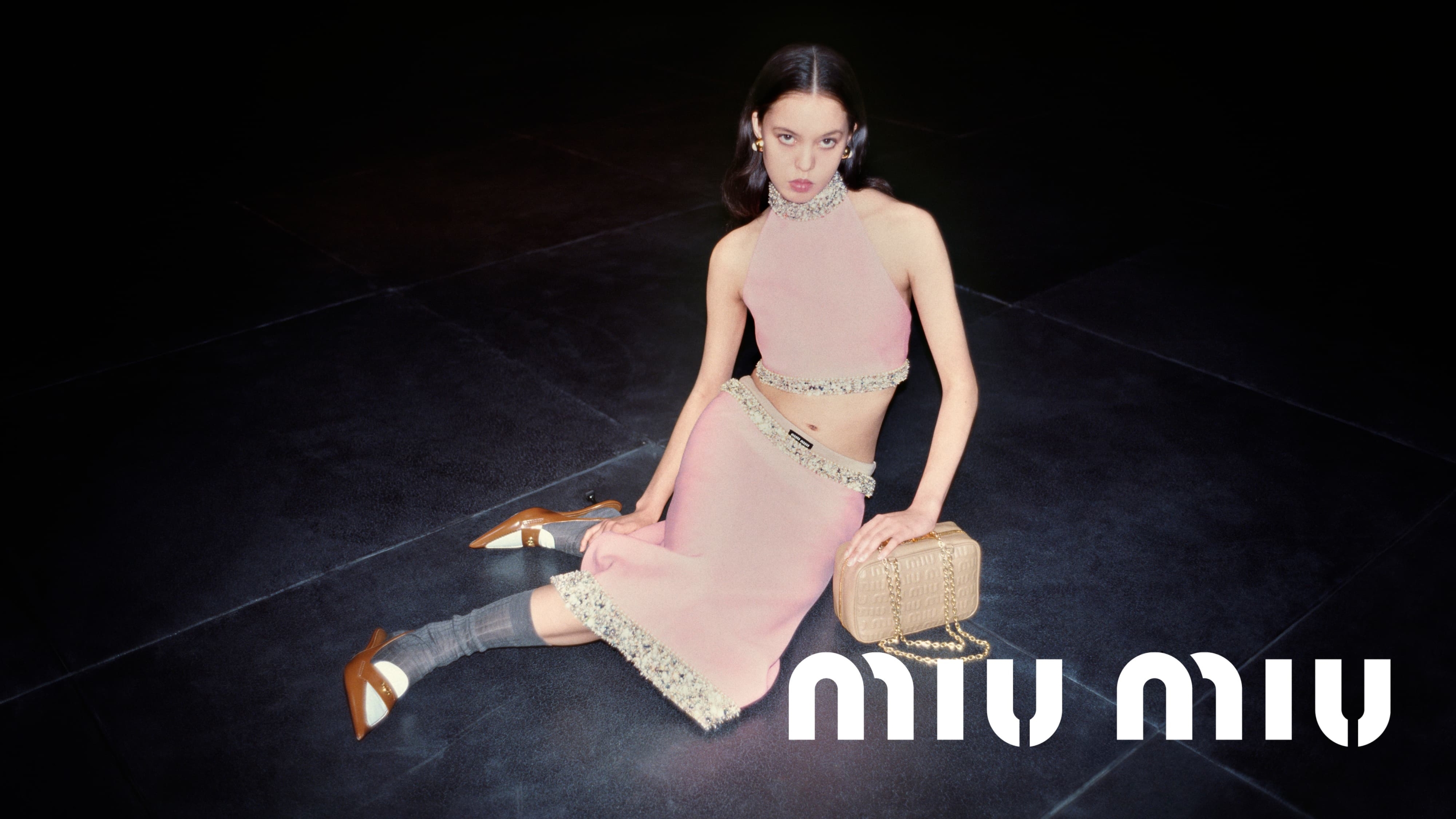 Miu Miu Creative Director | Miuccia Prada
Creative Director | Lina Kutsovskaya (BeGood Studios)
Photographer | Tyrone Lebon
Film Director | Julian Klincewicz
Talent | Angel Prost, Coumba Samba, Mica Kendall, and Tanya Churbanova
Stylist | Lotta Volkova
---