Review of Moncler x JW Anderson Fall 2022 Ad Campaign by Creative Director Jonathan Anderson with Photographer Tyler Mitchell and Video Directors Ragazzi Nei Paraggi
Moncler and JW Anderson explore a garden of earthly delights with a new campaign for their latest collaborative collection. The Fall 2022 campaign features photography by Tyler Mitchell and video direction by Ragazzi Nei Paraggi.
An upbeat escapism defines the new collection – the third by Anderson for Moncler Genius – expressed through vibrant hues and psychedelic patterns that swarm across oversized parkas and pants, an exploration of texture and shape with supersized, gender-fluid results.
Embodying the colorful and irreverent energy of the collection, the campaign's group of young protagonists frolic the world-famous, whimsical yet well-manicured gardens of Tuscany's Villa La Foce. The garden's ornate hedges and masonry have been surreally reimagined with oversized cutouts of classical Roman sculpture: contrapposto torsos and curly-headed busts slashed to fragments and blown up in lively pastel hues.
Harmoniously uplifting the vibrant, buoyant spirit of the collection, this location becomes the stage of a pop-art rewriting of historical codes, the vigorous vitality of the characters creating a subtly cheeky tension with the stillness of the classical art motifs. For the short film, a soundtrack of Mort Garson's legendary Moog-music-for-plants album, Plantasia, deepens the sense of dreaminess, adventure, and psychedelic whimsy.
Taking its cue from an imaginative and vividly realized collection, the campaign breathes new life into old imagery for a fresh walk through a garden of dreams.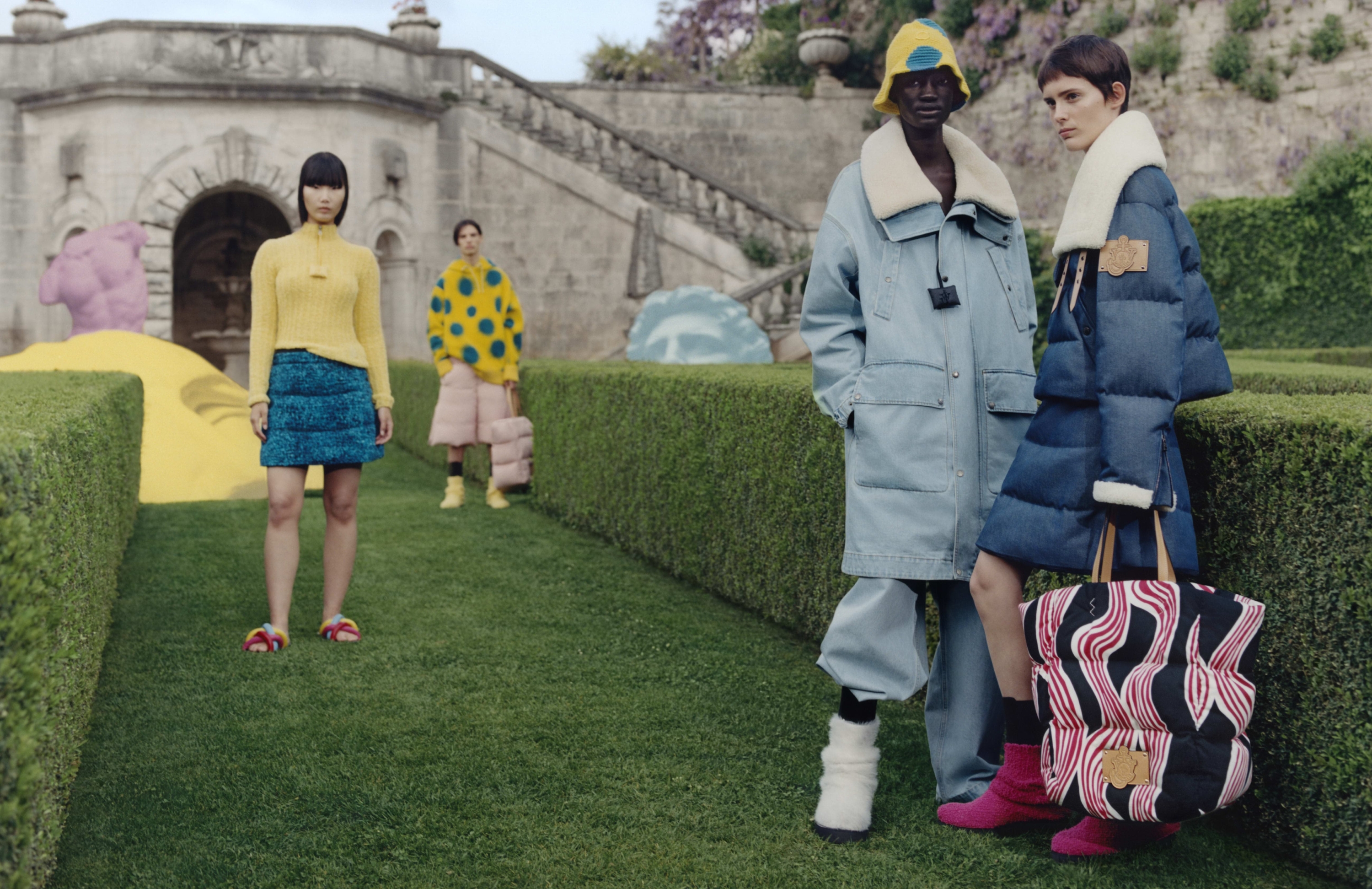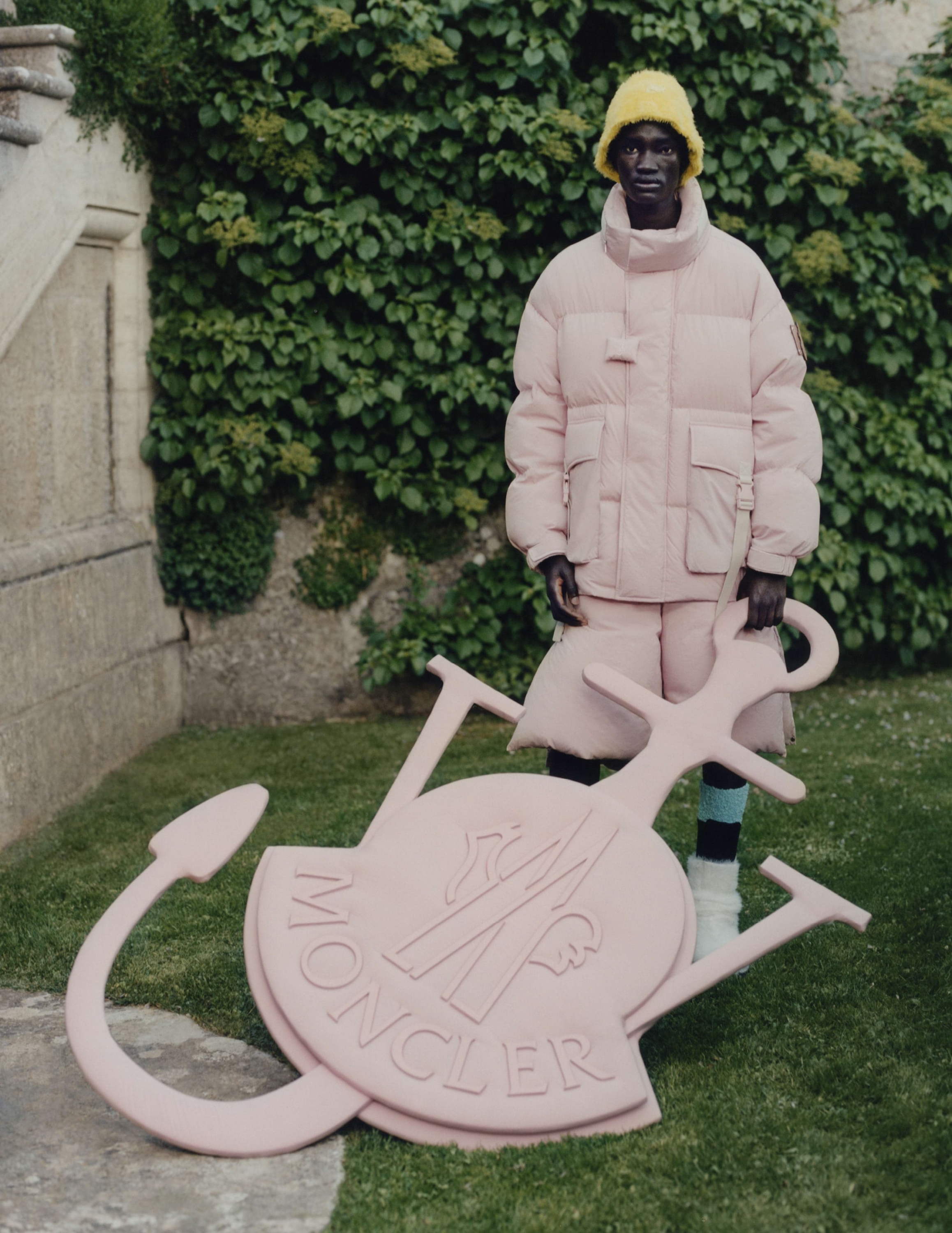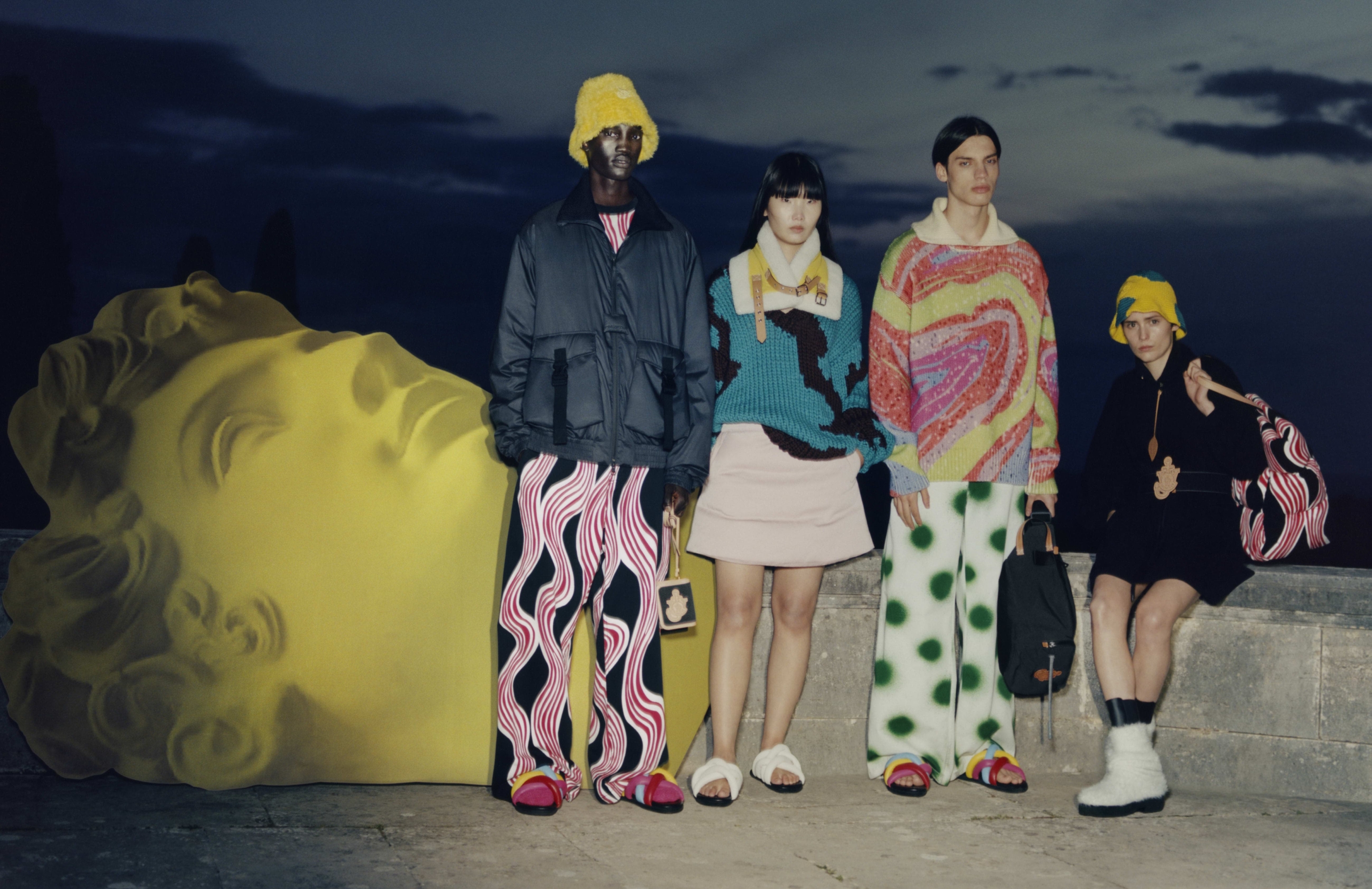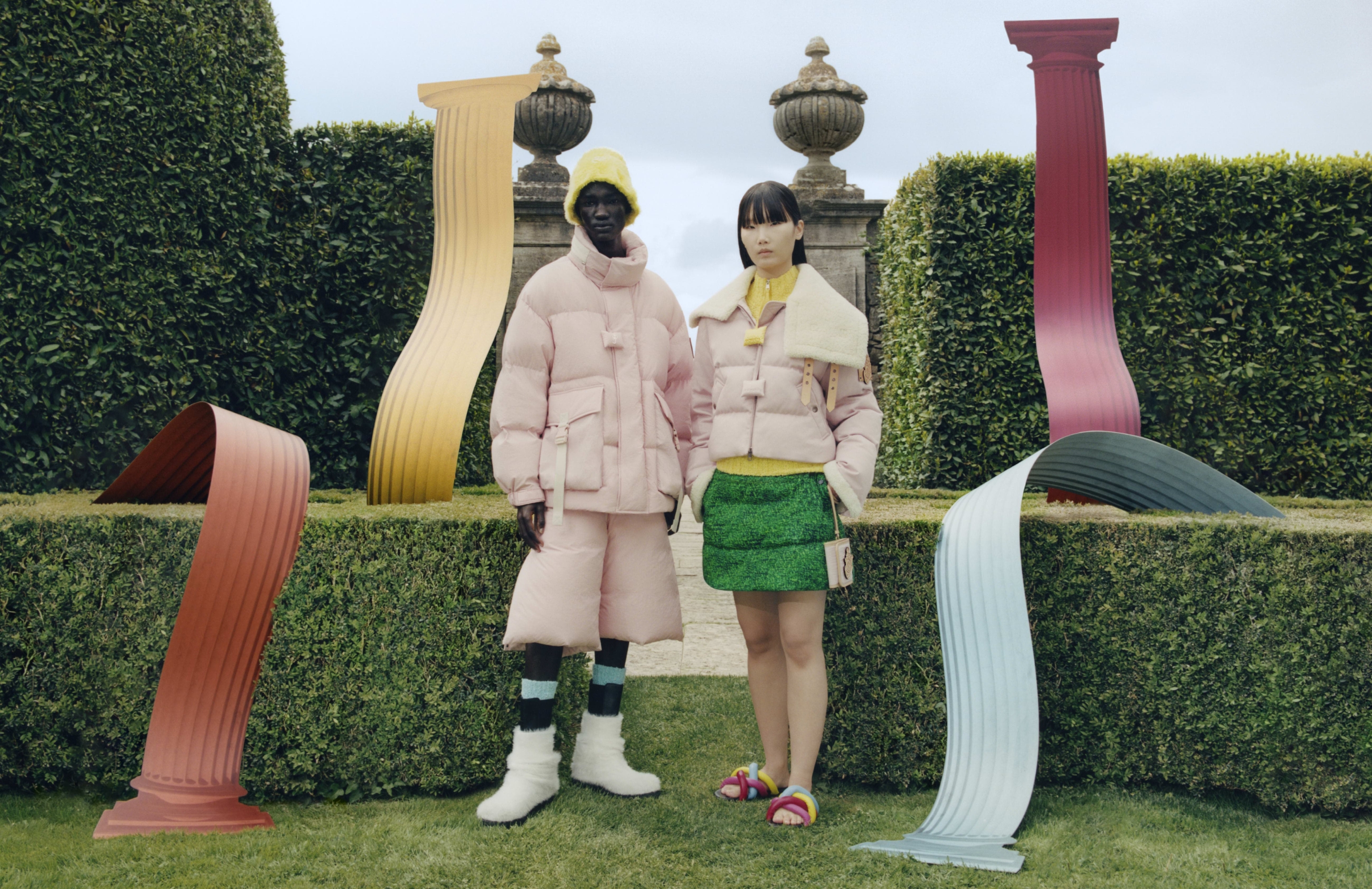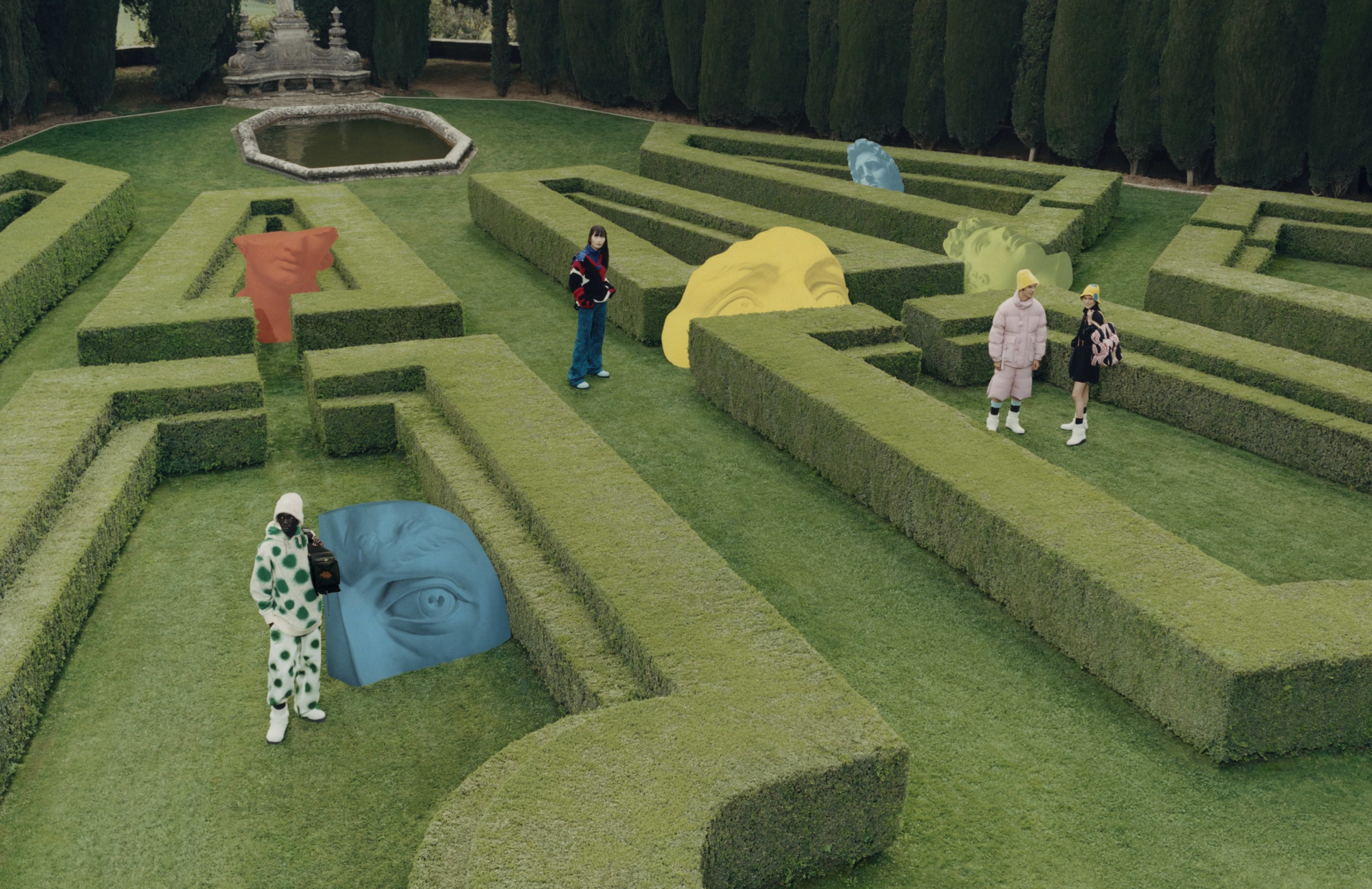 Moncler x JW Anderson Creative Director | Jonathan Anderson
Photographer | Tyler Mitchell
Video Directors | Ragazzi Nei Paraggi
Stylist | Benjamin Bruno
Set Designer | Andy Hillman
Location | Villa La Foce, Tuscany
---