Review of Off-White Fall 2022 Ad Campaign by Creative Director Ib Kamara with Photographer Rafael Pavarotti and Videographer Federico Busatto with models Athiec Geng, Ayla Murray, Joan Kadiri, Lee Lam Chan, Nima Machado, Yihyun Kim, and Youssou Camara
Off-White explores the power of blue with its Fall 2022 campaign. The campaign is the first from Off-White under the creative direction of Ib Kamara, who was appointed following the passing of the brand's iconic founder Virgil Abloh. The campaign also features photography by Rafael Pavarotti and videography by Federico Busatto.
The campaign was captured in the Moroccan city of Chefchaouen, which famously – and mysteriously – has most of the facades of its houses and buildings painted blue. The color was a prominent motif of the collection, making the backdrop feel like a natural extension of the styling. Like much of Morocco, the city is also very multicultural and thus shares a connection with Abloh's mission for the brand of uplifting diversity, collaboration, and coexistence between various identities.
Pavarotti's photographs draw a striking visual rhythm out of the azure facades and distinctive architecture of the city, finding bold juxtapositions and harmonies between it and the contemporary lines of the collection. The accompanying video pushes this approach while playing with perspective, finding new ways of seeing by shooting from unexpected angles, down long passageways, or through windows.
The video sets the journey through this city of its young protagonists to an emotive ambient electronic soundtrack and seems to have emotional ambitions, but their tone never exactly becomes clear. The image of group togetherness of the cast and the cool location does do a lot of good work for the campaign, but just a little bit more narrative might have been welcome. The images are striking and seem to want to say something, but what they have to say never quite becomes clear.
That being said, it's a strong first outing for Kamara, and we're looking forward to seeing him continue to guide the brand.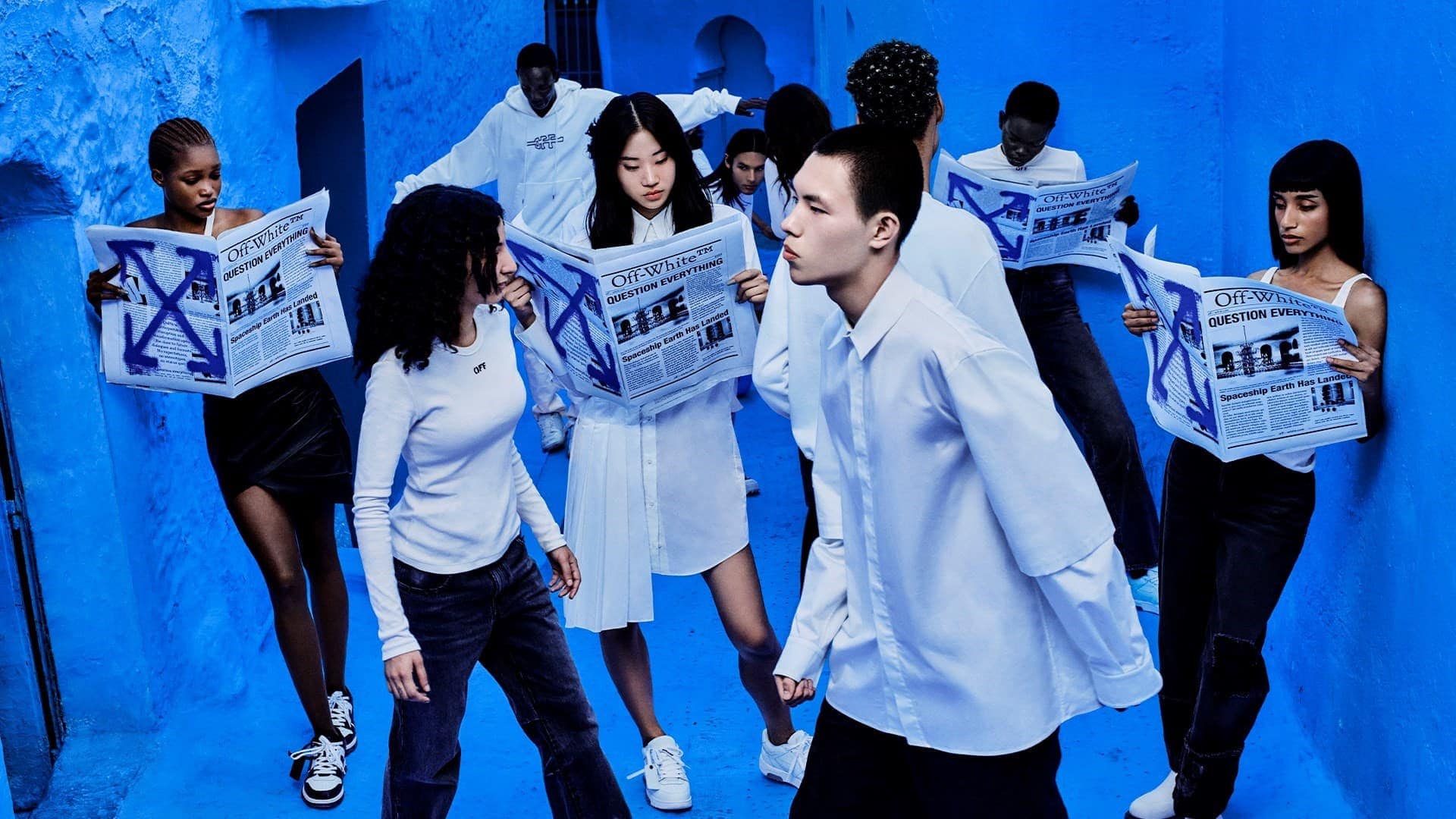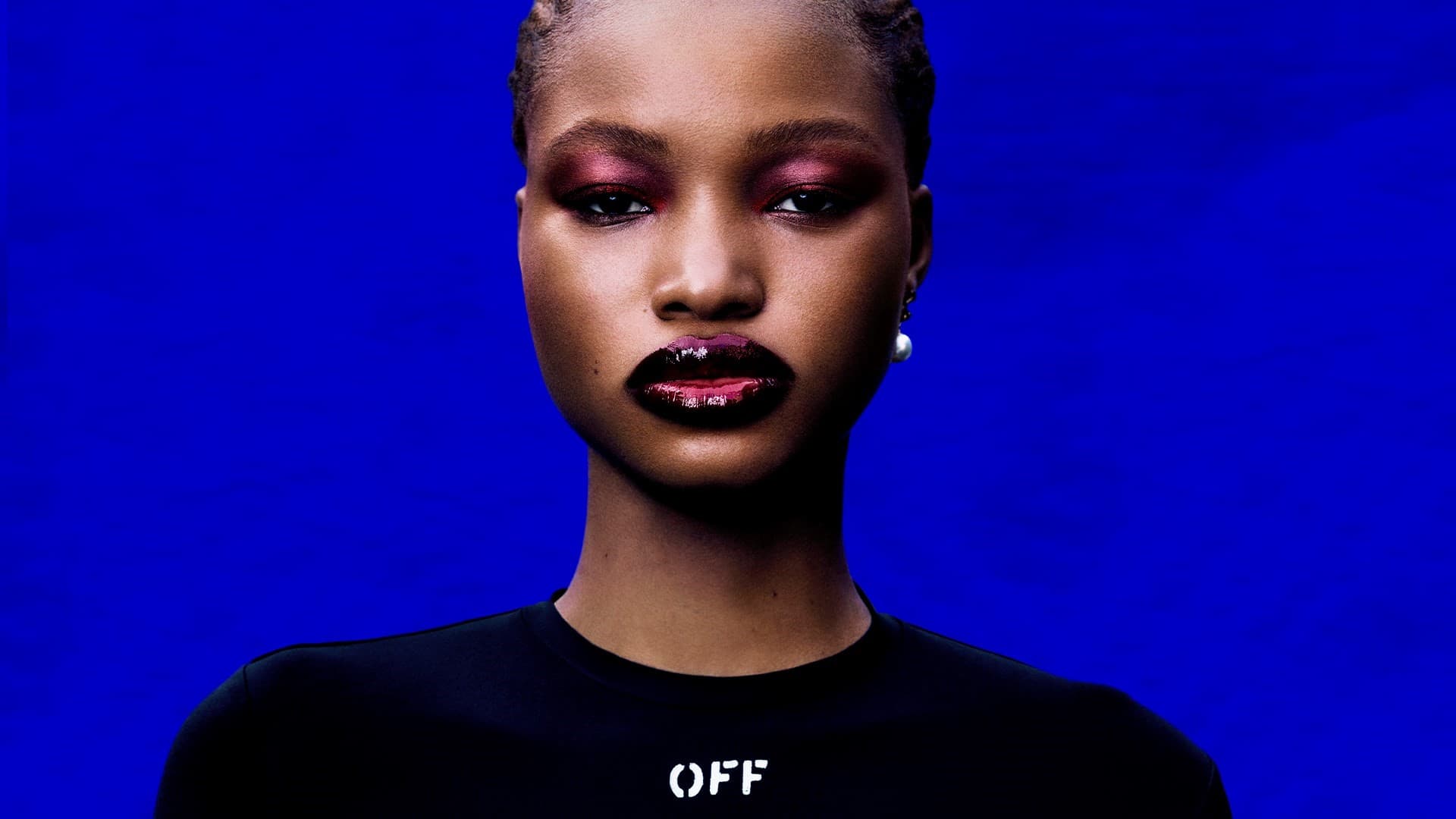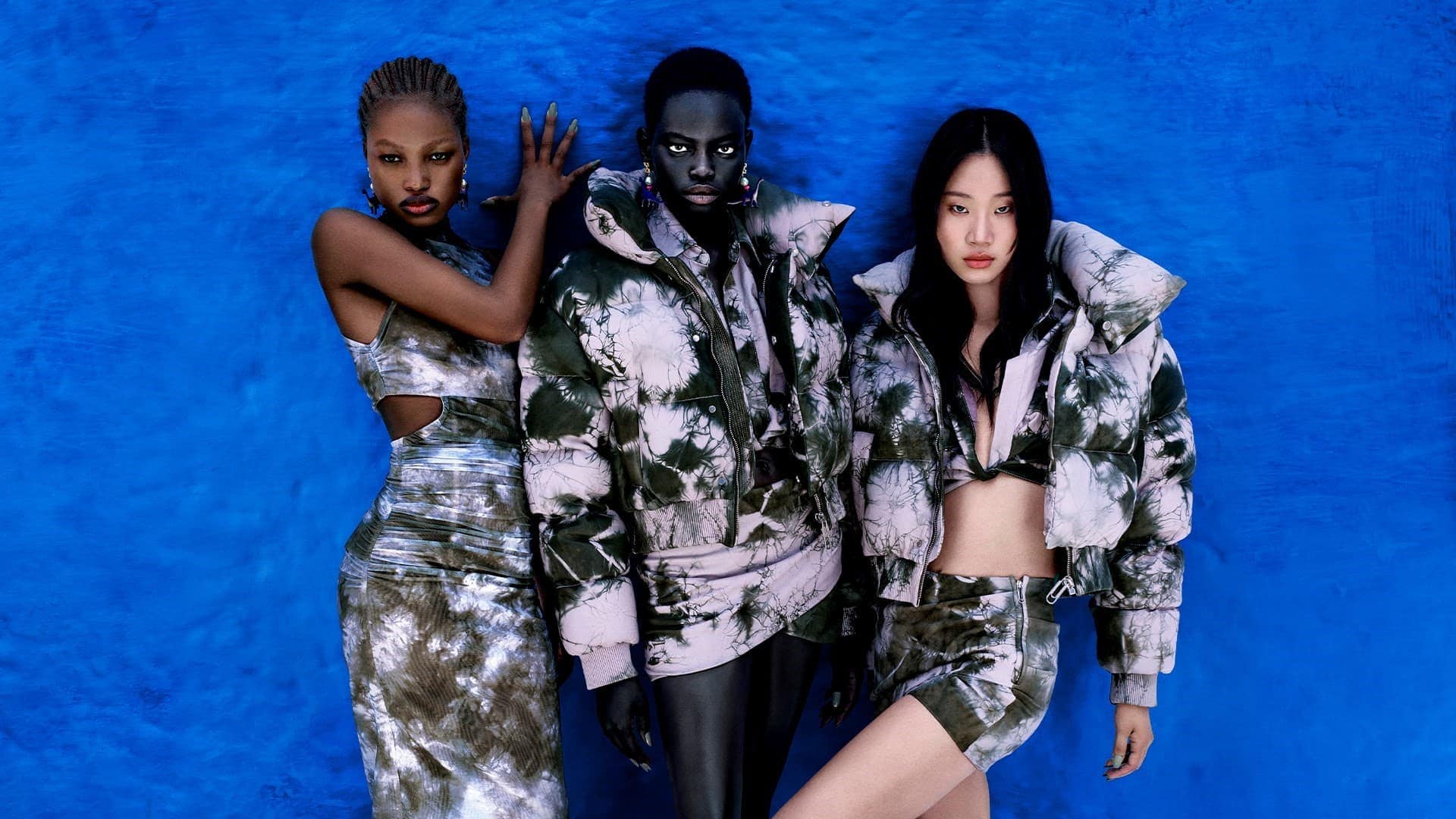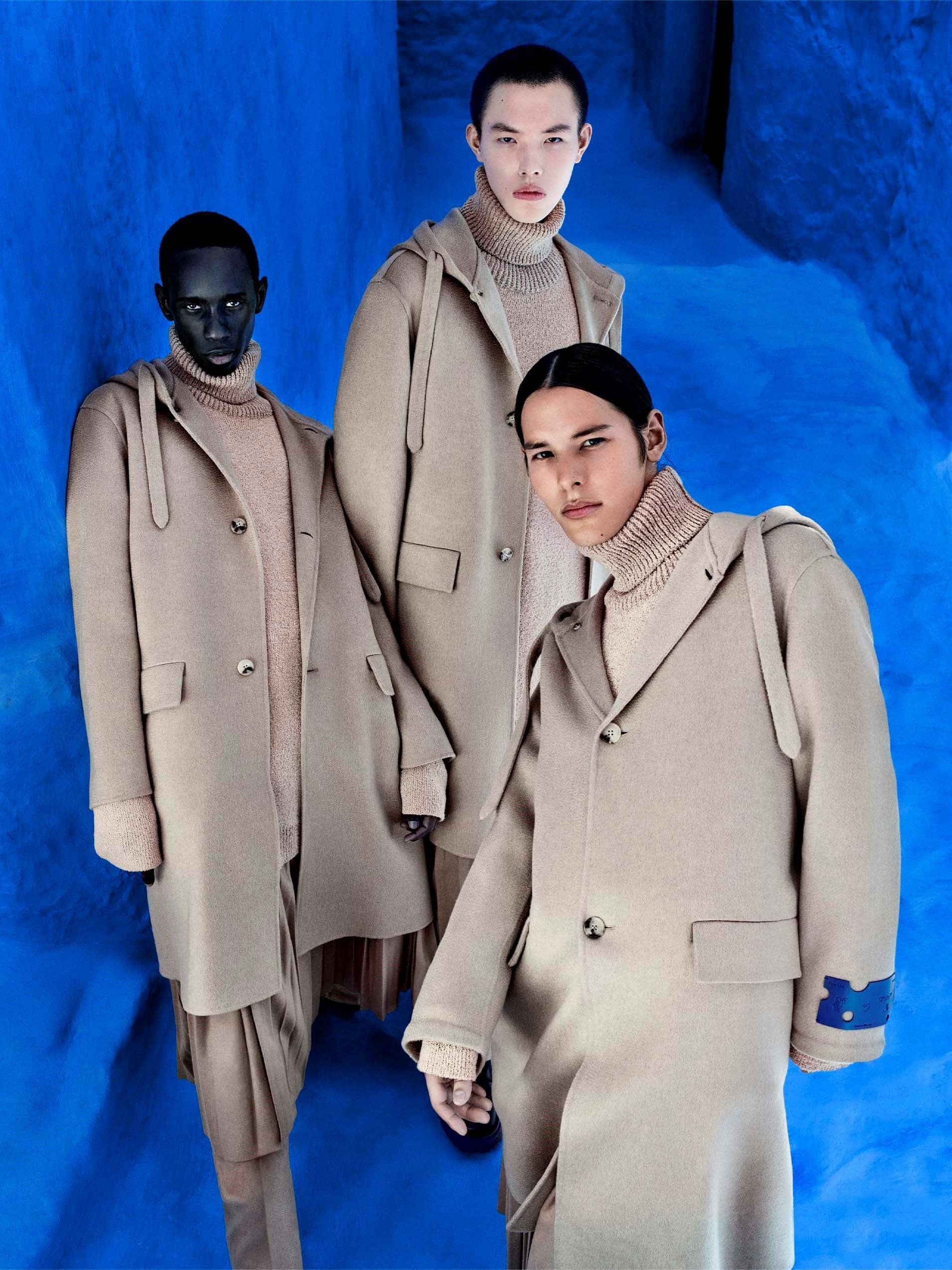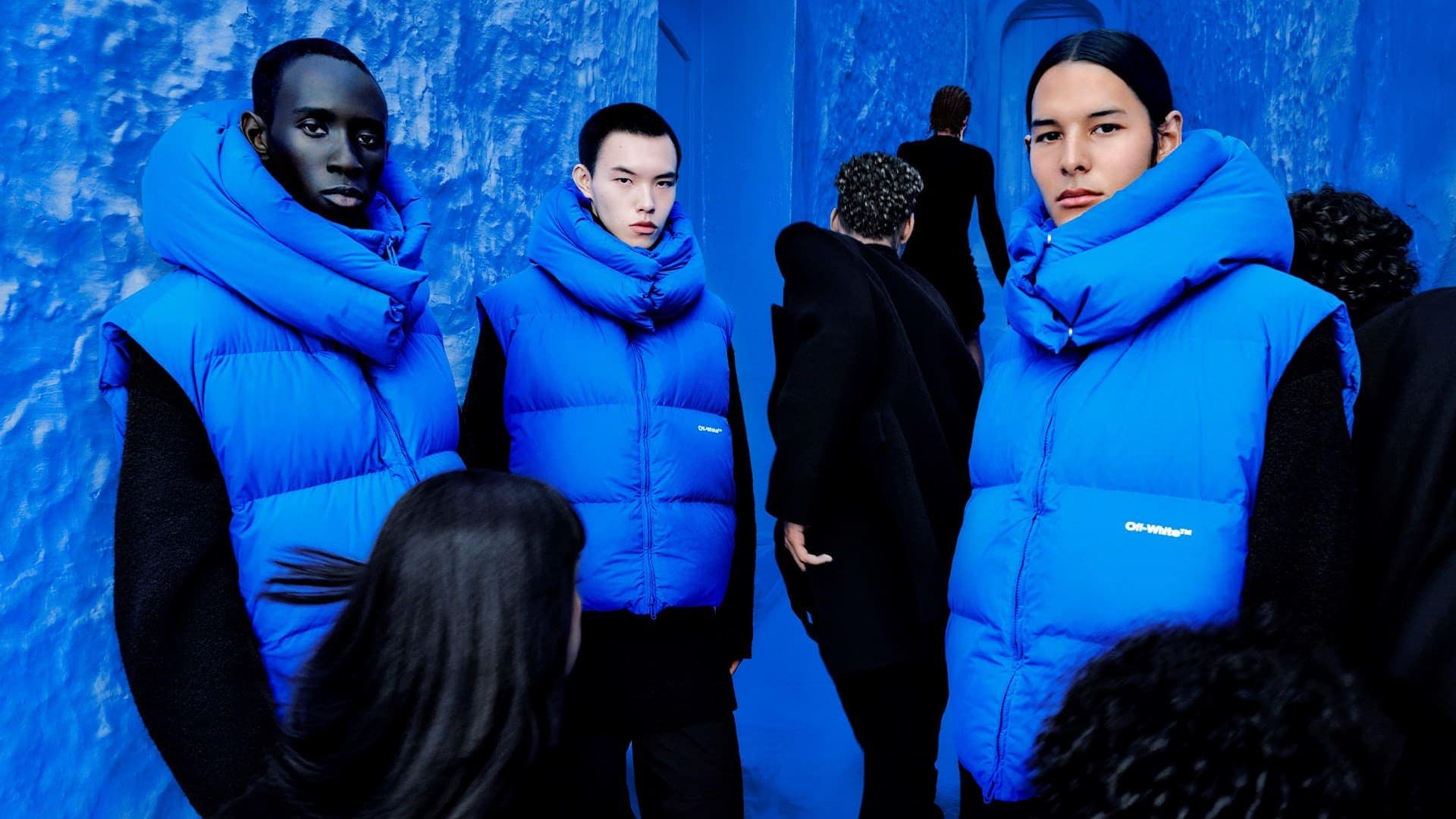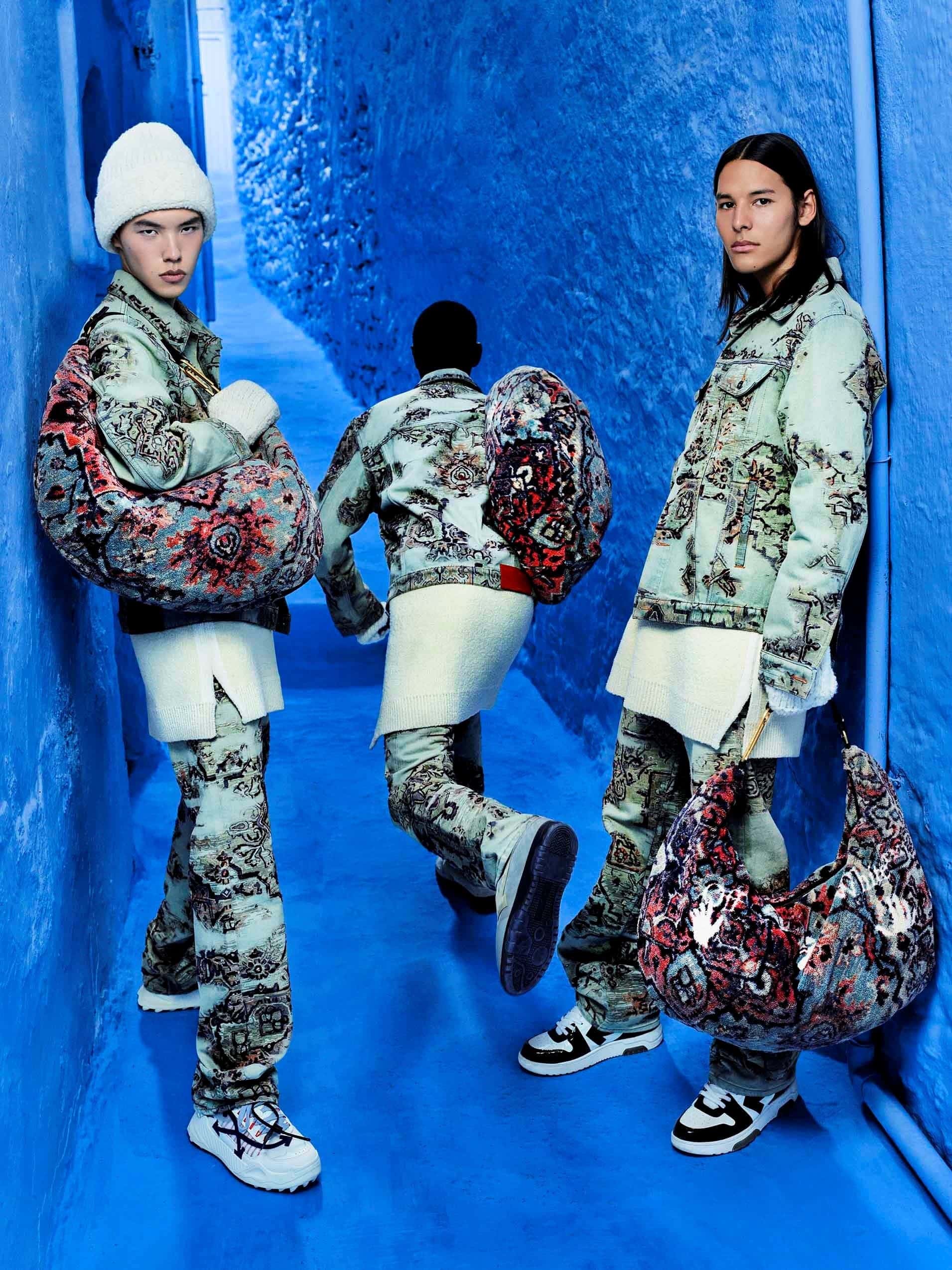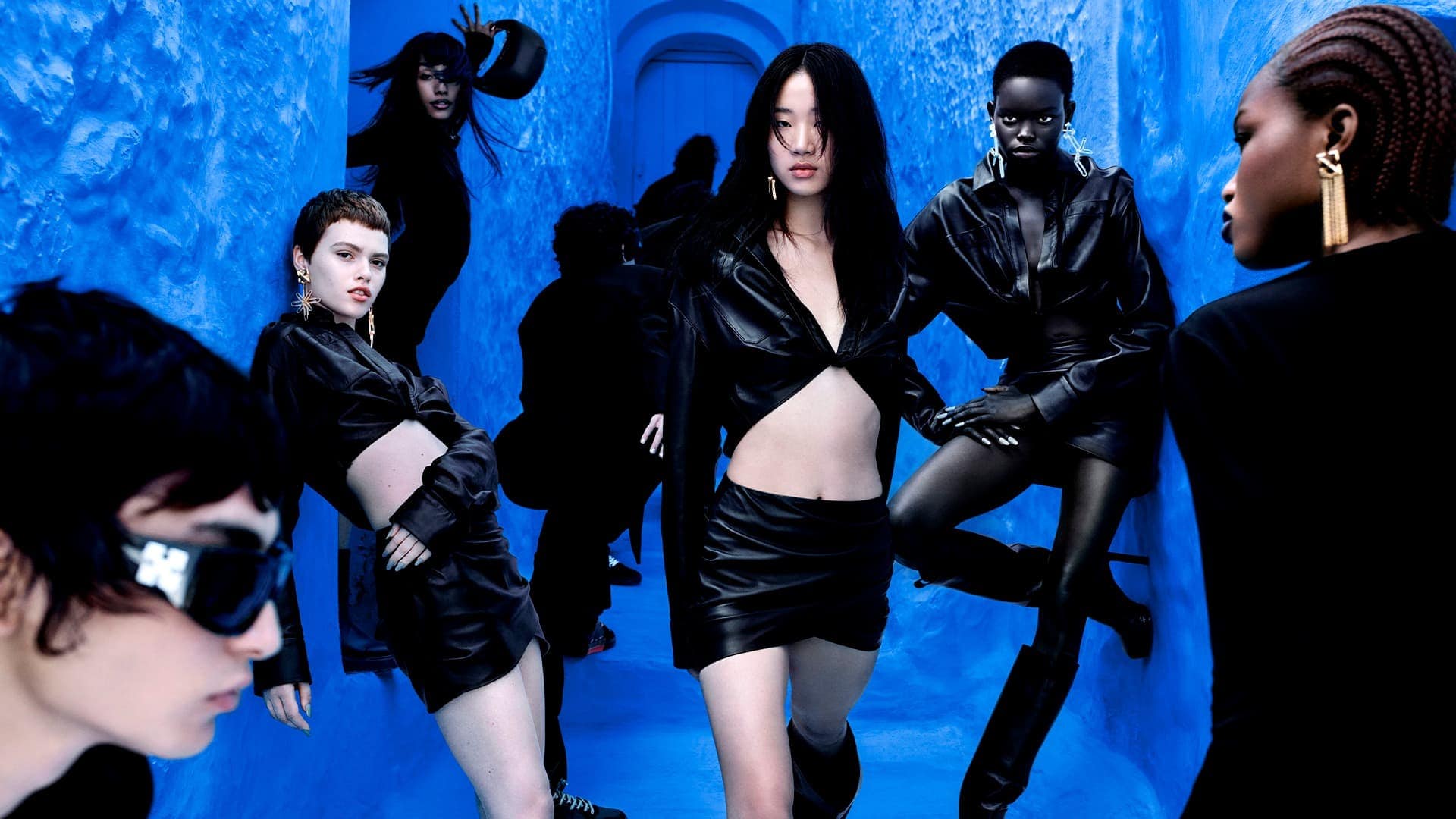 Off-White Creative Director | Ib Kamara
Photographer | Rafael Pavarotti
Videographer | Federico Busatto
Models | Athiec Geng, Ayla Murray, Joan Kadiri, Lee Lam Chan, Nima Machado, Yihyun Kim, and Youssou Camara
Stylist | Ib Kamara
Hair | Virginie Pinto Moreira
Makeup | Hiromi Ueda
Manicurist | Lauren Michelle Pires
Casting Director | Mischa Notcutt
Set Designer | Ibby Njoya
Location | Chefchaouen, Morocco

---