Global. Sophisticated. Highly respected. Those words describe Omar Salam, founder and creative director of the global fashion house Sukeina. The fashion designer will be making a special trip from the runway to Kent State University's Rockwell Hall as Salam has been named the 2023 inductee of the university's School of Fashion Hall of Fame.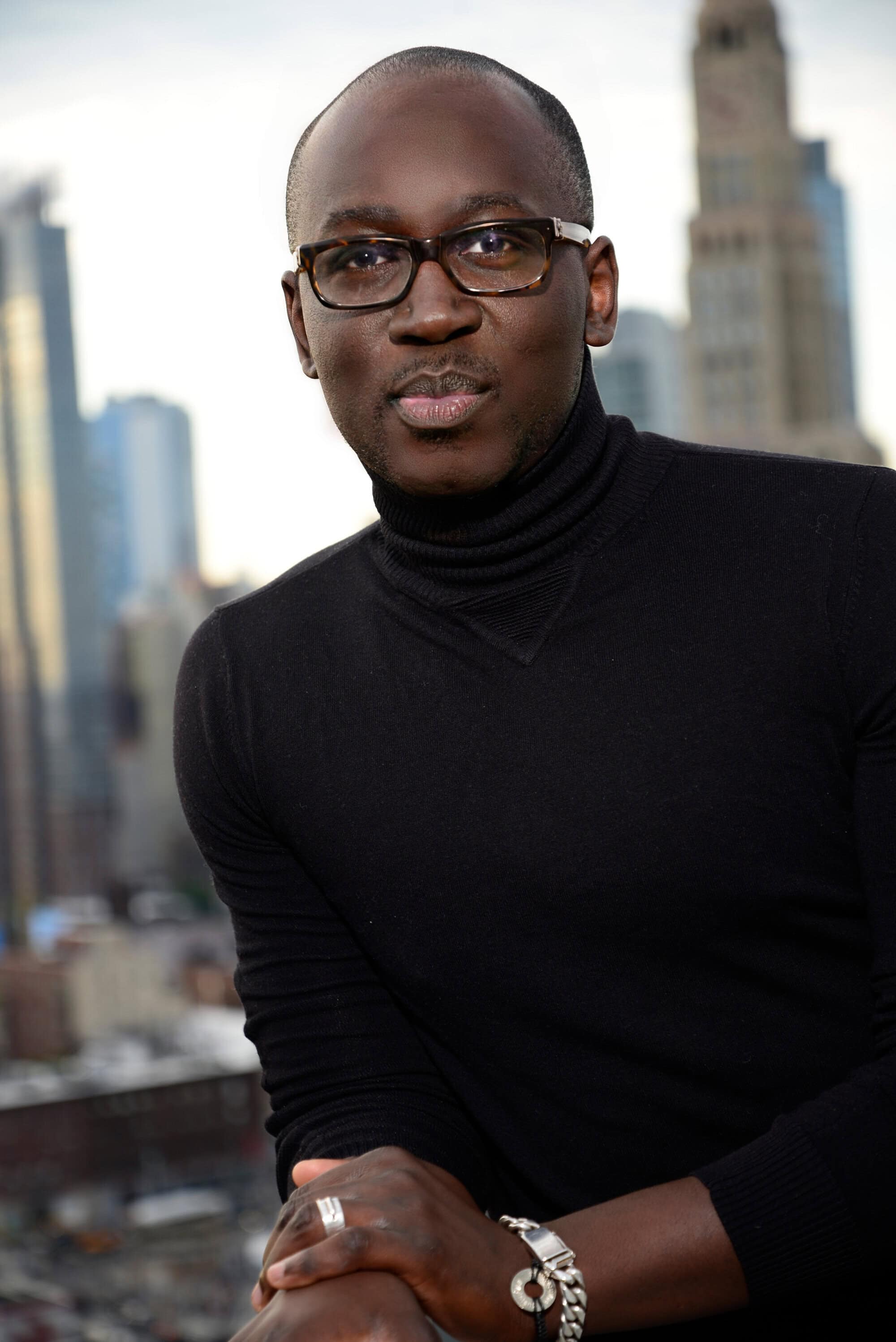 Omar is a fashion storyteller, an innovator who transcends boundaries. His deep-rooted commitment to cultural inclusiveness and to the diversity of the human condition with respect to age, race, gender, sexual orientation, and figure, is an inspiration to our students.

– Mourad Krifa, Ph.D., interim director of Kent State's School of Fashion
– Mourad Krifa, Ph.D., interim director of Kent State's School of Fashion
In its 34th year, the prestigious Kent State School of Fashion's Hall of Fame award celebrates the outstanding contributions to fashion made by an individual. The accolade honors the unique qualities of their leadership. It champions the aspiration and inspiration they and their business of fashion offer the next generation of fashion graduates at Kent State. Salam joins an illustrious group of inductees that includes Kenneth Cole, Estee Lauder, Oscar de la Renta, Dana Buchman, Leonardo Ferragamo and Josie Natori.
I am humbled and honored to be inducted into the Kent State University School of Fashion Hall of Fame.

– Salam
Salam spent his childhood traveling and living throughout Europe. Initially believing that words were the best way to communicate with the world he started studying film but later realized that he could tell more intricate and vibrant stories through fashion.
Clothing is a language within itself

– Salam
Salam graduated from Parsons School of Design with a degree in fashion. In 2001, he started working for Sonia Rykiel in Paris and became visual director for the New York City office. He spent seven years with Rykiel fostering a meaningful relationship with the designer. In 2010, he joined Christian Lacroix and spent two years with the house.
In 2012, Salam established his own fashion house called Sukeina after his late mother, meaning "bright light." "Light is what reconciles us with the value of everything, and without it, all goes missing," Salam said. Salam's passion for making women look and feel special along with a unique worldview shaped his approach to fashion in a way that is progressive, innovative and powerful while still elegant.
The designer plans to exhibit a selection of the SS23 collection entitled "Cardinal" this spring at the Kent State University Museum, home of extraordinary collections of historic dress, fashion, textiles and decorative arts. A full exhibition of Salam's work will follow in January, 2024.
Salam's induction into the Kent State School of Fashion's Hall of Fame will take place Friday, April 28, at Rockwell Hall as part of the school's Annual Fashion Show. Featuring an eclectic mix of styles, materials and concept, the Annual Fashion Show showcases the work and talent of Kent State seniors and graduate students.
---