---
Review of Patou Fall 2022 Couture Fashion Show
Simple and charming, a muse-inspired presentation from a quiet achiever.
By Lizzy Bowring
There is much to be said of the importance of taking the time to understand what drives a Creative Director's inspiration, and more often than not, if we don't, we only end up scratching the surface. Delving into the storytelling behind today's presentation from Guillaume Henry is worth the while. The simple cuts belied the story where Henry looks to a modern muse for his inspiration.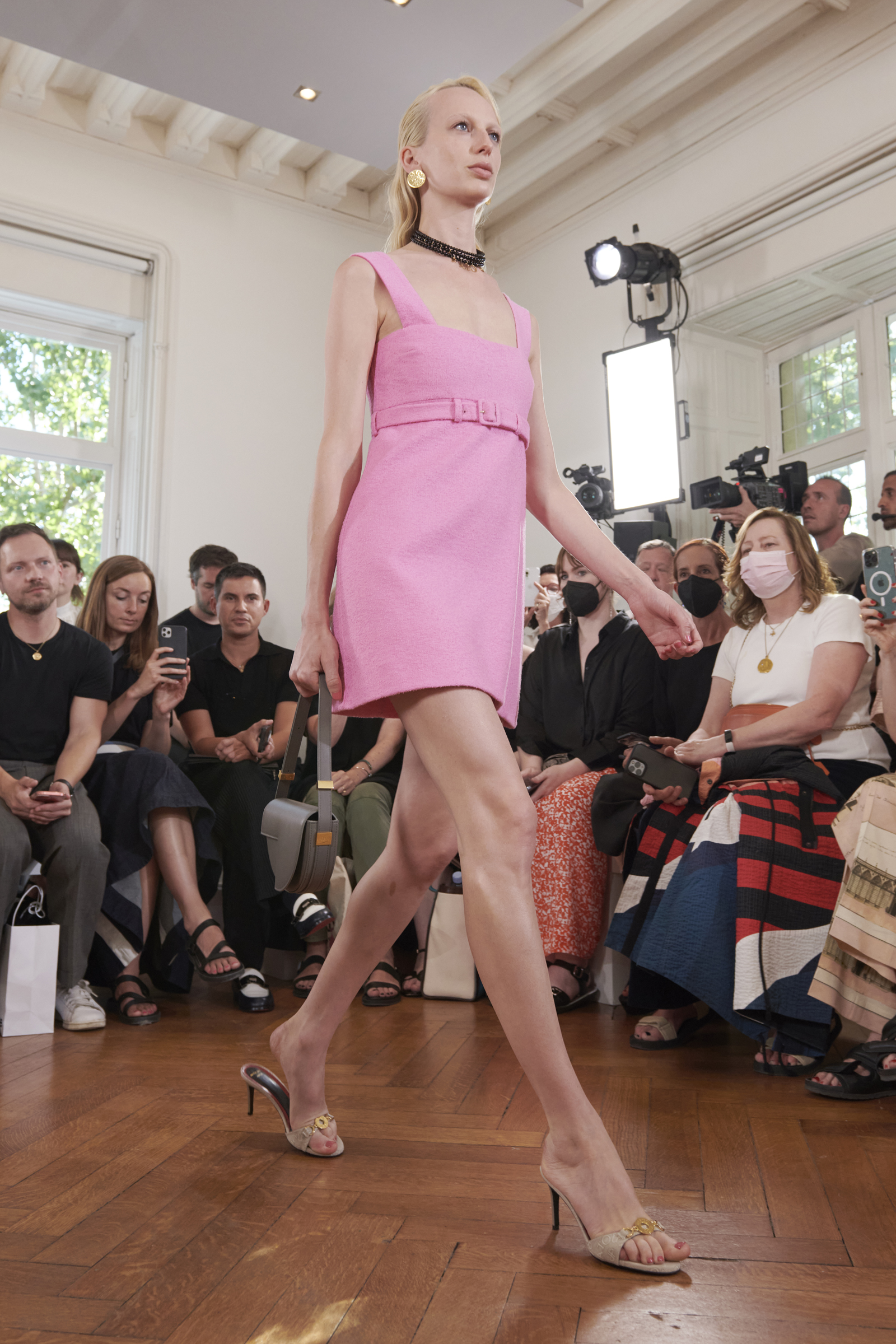 For the success of a branded House, such as Patou, the new guard holding the torch must carry forward something of the original aesthetic"
And following on from the founder Jean Patou whose aesthetic was grounded in sportswear, Guillaume infused much of this into today's collection of contrasting silhouettes. As an avant-garde designer in the 1920s, Jean Patou proposed a new way to dress and changed the face of fashion by emancipating the female body. When Suzanne Lenglen became a tennis prodigy, she became his first inspirational muse for his designs and, in many respects, spawned what one might refer to as the atypical American sportswear. Patou made several notable quotes, one of which perhaps was relevant for today.
The American woman is a charming creature. She is of a type most unusual and delightful … And their feet and ankles are the most perfect in the world" – Jean Patou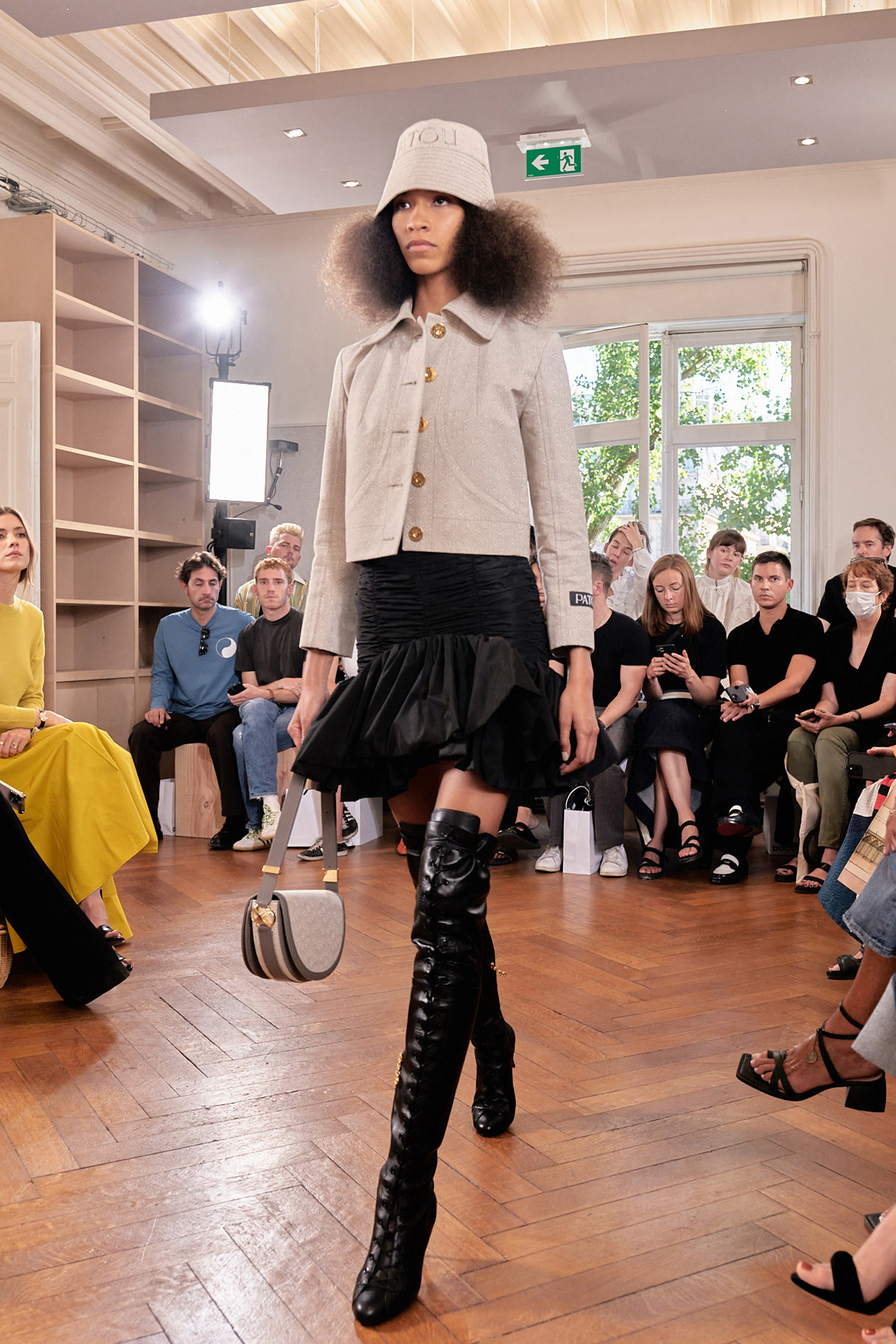 And so it went! There was a distinct American sportswear vibe to the silhouettes, perhaps with a slight Jackie O sensibility about them. Although this modern simplicity of Guillaume Henry's artistic direction is quietly appealing, it did not speak volumes of the founder's aesthetic. However, given a fortuitous time slot ahead of the Haute Couture week that kicks off in Paris tomorrow, Patou's Guillaume engaged a handful of noteworthy muses,( since the collection was inspired by a modern muse) either sitting in the front row or the lineup of models, such as Julia Fox, who incidentally, closed out the show wearing a printed body-con sheath that gladly enveloped her feminine form.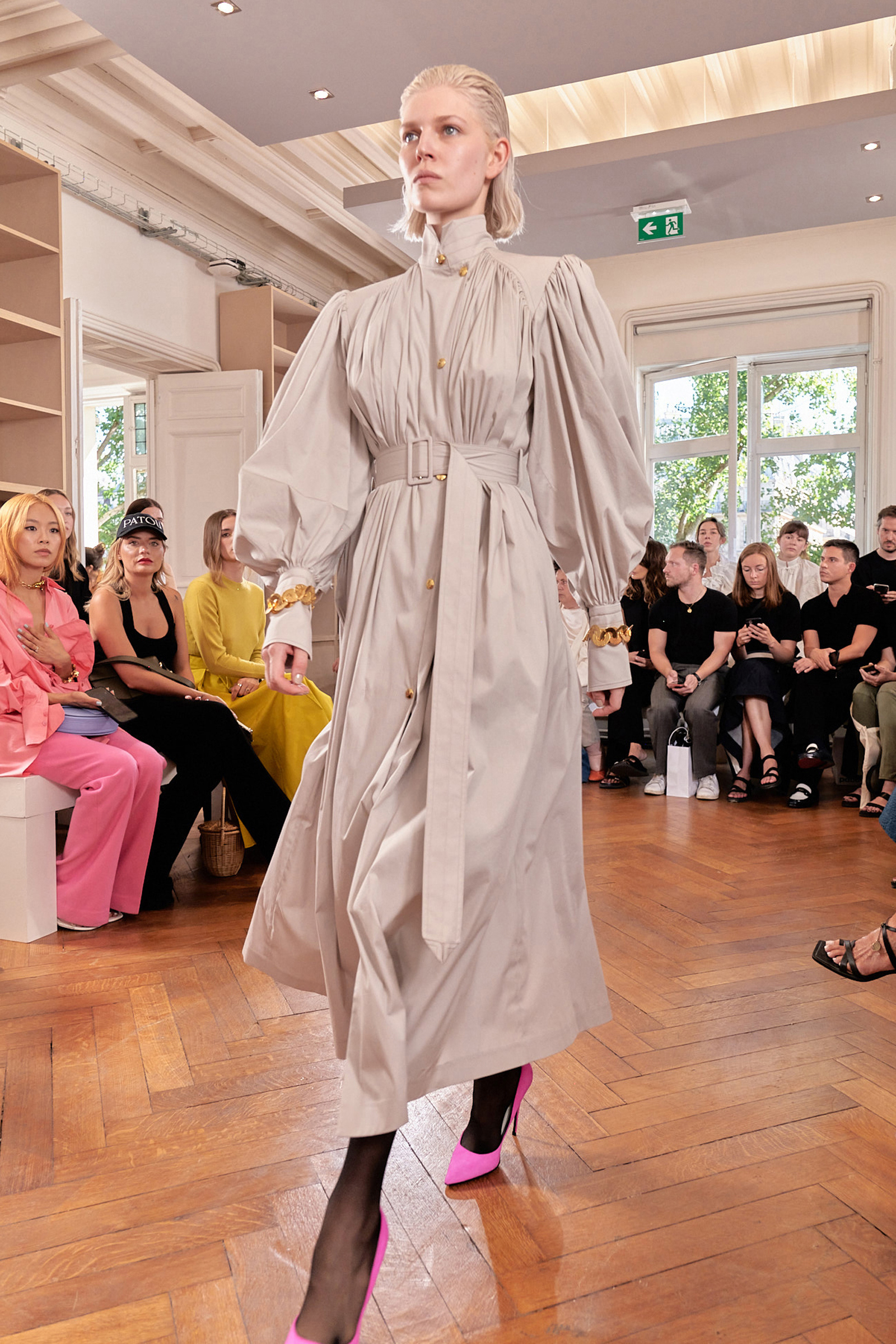 I wanted the idea of dressing a muse..she is a muse that we all have in mind, like she could be a poet from another century, or is she a modern muse or the type of muse that all the people are thinking about, a muse for a modern generation".
In the past, Guillaume's refreshing artistic approach was sighted as feminine with a pure silhouette, continuing to establish new house codes yet still based on its founder's sportswear direction. This time, the direction was not as strong and perhaps questionable, but he did provide an interesting juxtaposition, demonstrated in the smocked and tucked dresses and skirts, with a full-volume silhouette, against the slim silhouettes of a trouser suit with a neat 60s cropped jacket to micro-short skirt suits with gold zips at the midriff and hip, made all the more modern with the addition of the sexiest of thigh-high boots.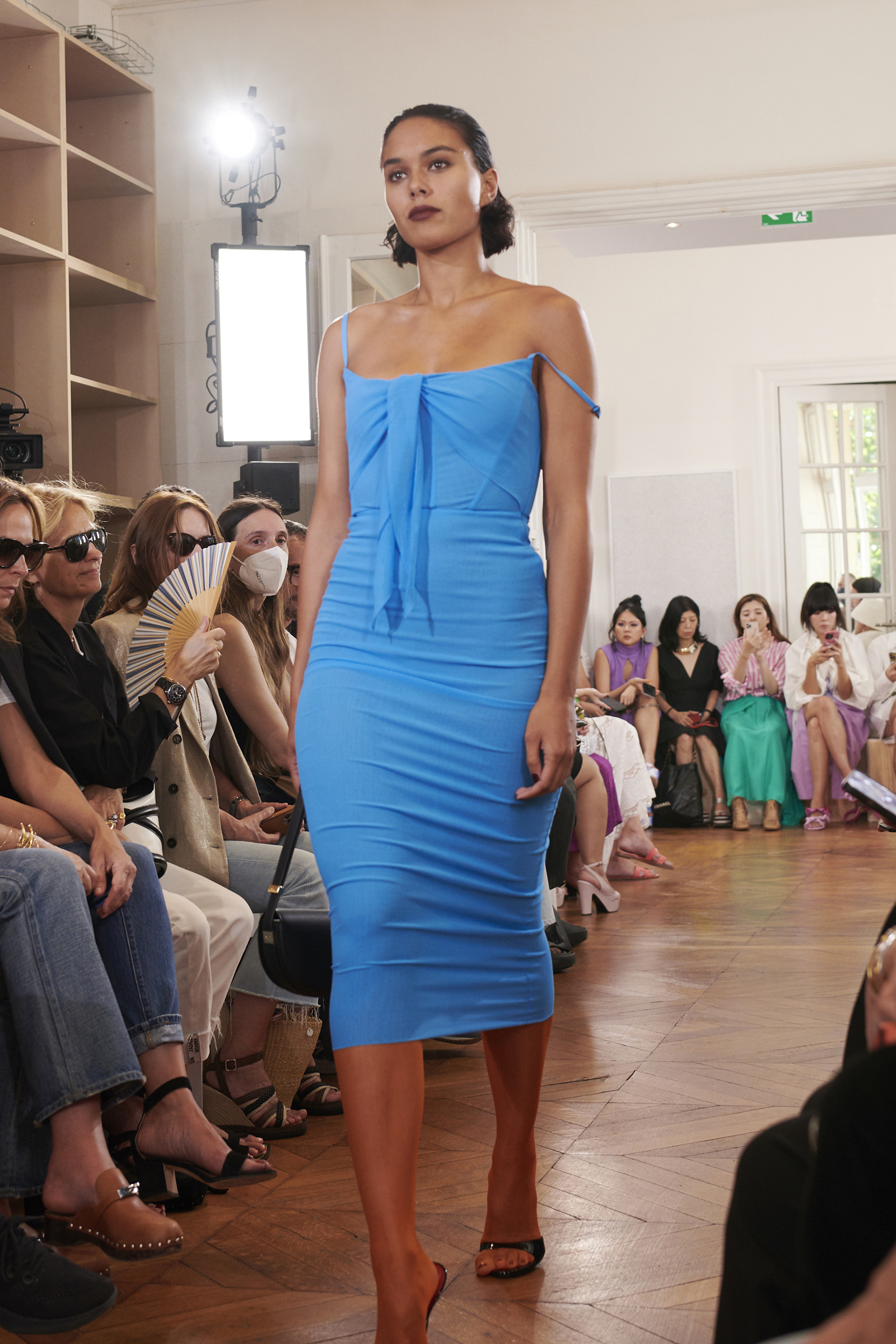 But it was the colour that drew attention. The front row beauties wearing avocado green, a pink/peach and the season's ominous black and white gave up a clue into the color palette on offer – effervescent pink, yellow and green". Speaking to the designer post-show, Henry enthused that Toulouse-Lautrec inspired the colour palette. Now that really hit a chord! Did not see that artistic reference coming.
In this collection, Guillaume Henry did create clothes that are simple, elegant, sophisticated, and commercial. (although not sure about all the PATOU caps). Britney Spears piano soundtrack – "who is your muse" could not have been more appropriate – but it did make one feel a little bereft; its okay to be charming and simple in delivery, but there was something missing, perhaps the link between the precious nothings and the 'historical' flamboyant pieces. There was just not enough to make this collection cohesive.
---