---
Obviously pictures speak a 1,000 words, but more often than not they are equally telling about the person that captures them as they are about the subjects themselves. A survey of the work of photographer Richard Phibbs gives a glimpse of a fashionable artist who captures emoting images because he connects with the spirit of his subjects. His gifts haven't been lost on fashion as he has lensed campaigns for the likes of Ralph Lauren, Calvin Klein, Giorgio Armani, Guerlain, as well as editorial work for American Vanity Fair, China Vogue, GQ Russia & Brazil and others. Kenneth Richard spoke with Phibbs via phone while on location in Hawaii about how he got his start, his days of sweeping floors, how he captures the essence of others, rodeos, Indigenous people, Ellis Island, dogs, and his latest book, The West.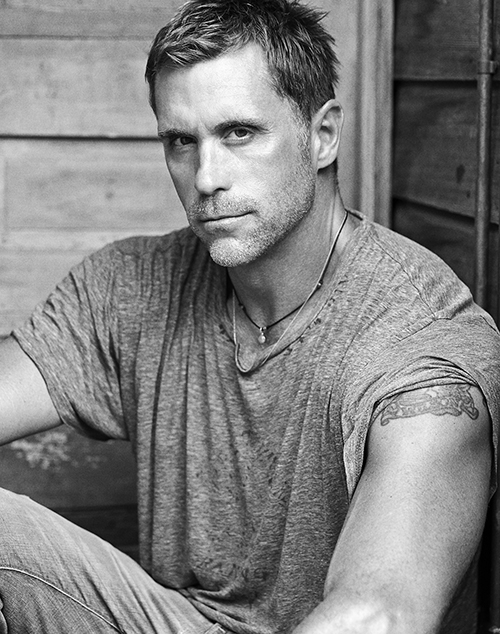 Kenneth Richard: Good morning, Richard. Know it is 5am in Hawaii. Thank you for waking up so early on a shoot day to speak with us as we are fans of your work. What brought you to Hawaii?
Richard Phibbs: Thanks, I'm working on one of the Gap brands. Since we met last, I've spoken to many people and it's amazing how many know of you and how many people really respect your site.
Kenneth Richard: We are grateful for every one of them, but it is all attributable to creatives like yourself. Loved the new book and reviewing your latest work, but before diving into that, can you share how you got your start and what drew you to the field?
Richard Phibbs: I started as an art director. I came to New York City from Canada and studied Communication Design at Parsons. My first job was as a junior art director working at an ad agency on fashion and fragrance accounts, so that was how I was introduced to the industry. But in the 90s, when I experienced a lot of loss in a very short period of time and I was in a very dark place, a therapist mentioned to me one day that creativity can be a very healing thing. So the next day I picked up a camera and that's how it started.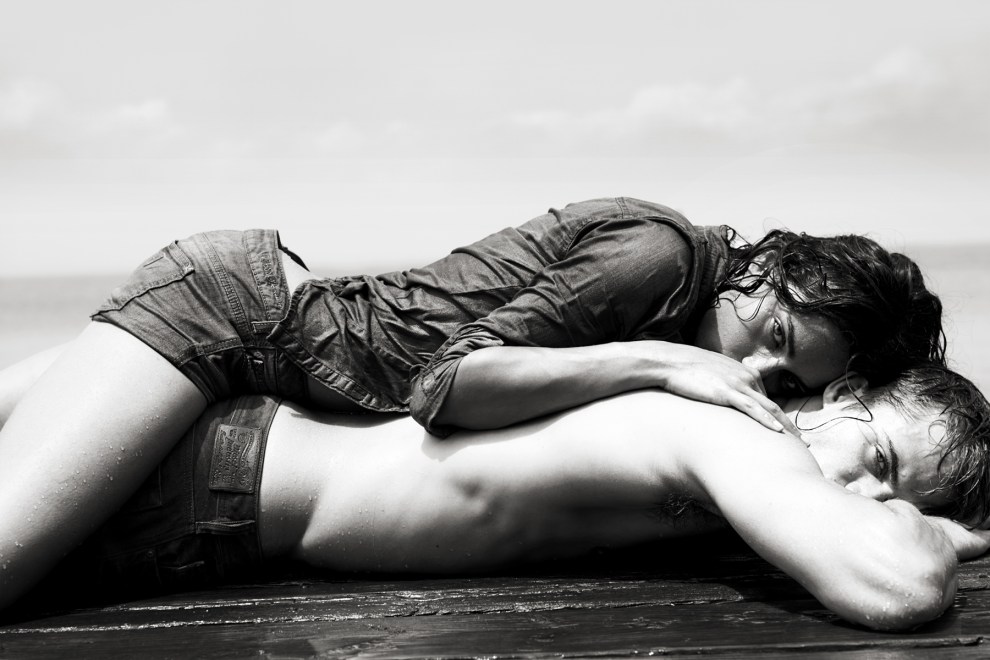 Kenneth Richard: Wait, you just picked up the camera and that was it!
Richard Phibbs: Well, while at Parsons I had taken one photography class and I enjoyed it very much. You know, you're in the dark room developing images, so I did enjoy it. But, I never dreamt that photography would be a profession that I would move towards because I was interested in advertising and art direction at the time.
But when I was in this very dark place, I did pick up a camera the next day and took pictures of my friends and the contact sheet ended up on my desk at the ad agency. When the creative director at the agency – the amazing and legendary Sandy Carlson – saw the contact sheets on my desk, she asked who took the pictures. I said I did. Then she said come here, so I walked over to her and she hugged me and said they're so beautiful. She said the agency was having such difficulty with one of the accounts finding inspiration to show the client. So she suggested that I go out and take some pictures.
I was given a bag of clothes and even though I was full of fear and hesitation, I took the bag and I went out to Brooklyn with some friends and just sort of followed my heart and took some pictures. I didn't know much technically at the time, but I just did what felt right. I remember testing film on the subway because it was color film and I hadn't shot color film before because at Parsons it was all black & white. We had a very short amount of time to execute the images because they were due two days later. The client loved them so much they chose to run them as advertising. That's how it started.
Kenneth Richard: That's amazing. First shoot and it turns into a campaign. Do you mind sharing who the client was?
Richard Phibbs: It was Ralph Lauren.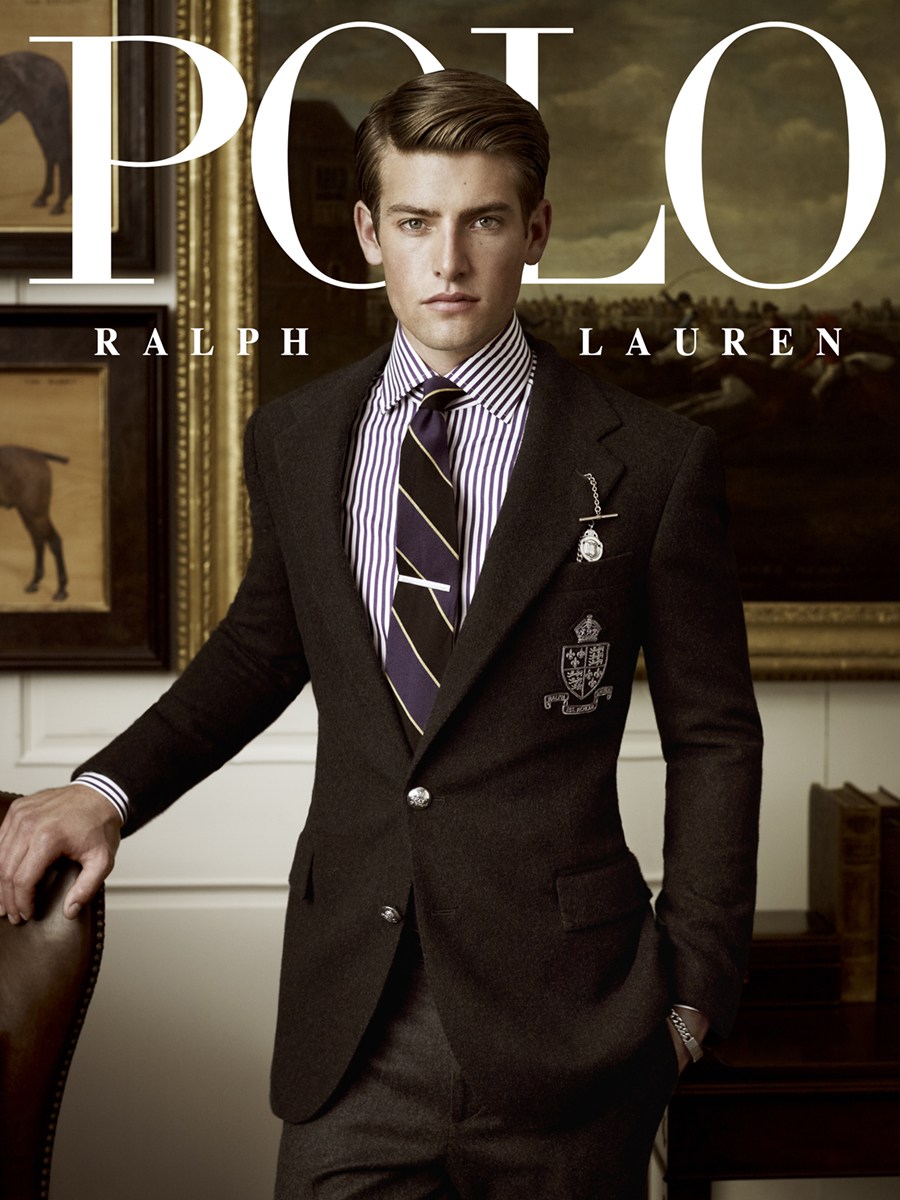 Kenneth Richard: And a serious client at that. You still partner with Ralph often, right?
Richard Phibbs: I do.
Kenneth Richard: So what happened next? How did you transition from art director to established photographer?
Richard Phibbs: Well, it just so happened that I also met Ed Razek at that time.
Kenneth Richard: Ed's the best.
Richard Phibbs: There we go. And I guess Ed saw something in my images that he felt was different. So Ed ended up hiring me for many of the various brands that The Limited took care of, like The Limited and Structure, which is now Express For Men.
But since I'm a Canadian, you have to have a visa for a specific job so I had to wait quite a while until I could leave and start as a full time photographer.
Kenneth Richard: So along the way, outside of the celebrity and the portraiture work that you do, you started developing books and have a new one coming out November 18. Can you share with us a little about your new book, The West?
Richard Phibbs: Well, The West sort of naturally fell into place. I'm from the Canadian West and every time I went home to visit family, I would end up going to the big rodeo that's there and taking pictures. The big rodeo in my town is called the Calgary Stampede, which is one of the biggest outdoor rodeos in the world. Actually, my first job was sweeping floors at that rodeo.
So my understanding of the rodeo and the importance of it has stuck with me and always been in my life. I have a fascination with it and as I grew older, I gained more of an understanding of what was happening. Ultimately, a few years ago, I realized that I had 18 years' worth of imagery, portraits and landscapes, and it just felt right that this become my second book. That's how The West came to be.
Kenneth Richard: How old were you when you started working at the rodeo?
Richard Phibbs: I was 12 or 13.
Kenneth Richard: Were your parents or family involved in the rodeo as well?
Richard Phibbs: No, they weren't. At that time, the rodeo was 10 days and I wanted to earn some extra money. I was interviewed and the job that I was given was sweeping floors at one of the exhibition buildings.
Kenneth Richard: Have you taken any pictures of anybody else sweeping floors there?
Richard Phibbs: [Laughs] No.
Kenneth Richard: The book is pretty expansive. It doesn't look like you just covered the rodeo but the West as a whole.
Richard Phibbs: I had the good fortune in my work that advertising clients would often shoot in the West so we've gone to different states. And when I'm shooting for a client, I'm thinking of powerful imagery, I'm not just thinking of what's right for the particular brand, I'm thinking in broader terms.
Kenneth Richard: Capturing an emotion that emotes?
Richard Phibbs: Yeah, to me a great picture is a great picture. You're always going for that. In my head, I don't think I'm only shooting advertising, I don't really think that way. I just follow my heart and see the powerful imagery that's in front of me. So I had all this opportunity to create imagery from other western places. Actually, it was my friend Alfredo Paredes who said why don't you do a book on the West? He was the one that actually suggested the idea. So we ended up pulling all my 18 or 19 years' worth of imagery out and looking at this huge range of imagery. We went through boxes and boxes of prints, then determined that there was a good collection of imagery there that would make a great series for a book.
Once that was determined, I actually went back and shot some more because whenever I went to visit my family I would shoot more. Funnily enough, a lot of the imagery from the last shoot that I did made it into the book, which was surprising to me.
Kenneth Richard: Why?
Richard Phibbs: I guess I thought I had strong images, but then when I went again, somehow the images were more powerful than the ones I had shot. I think it's because I became more connected to the people of the First Nation or aboriginal people. As a boy, they were the only homeless people I ever saw growing up in Calgary, Canada. And as one becomes educated and gets older, you understand why that situation exists, and how inhumanely and how poorly these amazing people are treated. When I knew that I was doing a book on the West, I realized I had to have the most important part of the West be part of that book. And that's the people of the First Nation because it's their land, it wasn't ours. So, it was my goal to take portraits of these incredible people that are rich with culture and history. And I wanted to do portraits that would give them the honor and dignity that they deserve. Ultimately a lot of the portraits of the indigenous people were taken on that last round and they ended up being a large part of the book and I do dedicate the book to them.
Kenneth Richard: How did you make arrangements to photograph people of the First Nation?
Richard Phibbs: It just so happens that at the annual Calgary Stampede, the people from the different tribes go there and celebrate and have a festival, where they have powwows and dances. It was really inspiring for me to see the sense of community of all these people and style-wise, how they adorn themselves with colors and beads and belts.
They happen to all be in this one area at the Calgary Stampede so I set up a little studio – by myself, of course, with no assistants or anything – just a little piece of black velvet taped up against a fence. I just went up to the people and asked if I could take a portrait and everyone always was accommodating. I would get these amazing emotive portraits in 5 or 6 frames.
Kenneth Richard: On the subject of emotive, you do a phenomenal job of capturing that in your portraiture or celebrity work. I was curious about how you develop that gift.
Richard Phibbs: Hmm, good question. You want to connect the best you can with the person. And then when I'm taking the picture, I see the light and how it wraps around the face and if I move the chin up or down, left or right, then I see a shift in the eyes and there's something that happens that I physically feel in me and that's when I'm pushing that button. In picture taking and doing a portrait, for me, there's a beginning, middle and end, and you're on this journey to find that special moment. When I see that special moment, I physically feel it in myself, it's sort of a [sharp intake of breath] like a breath, it's kind of… I know that that's the one. And that's when I know when to stop taking pictures as well. I don't know how, but that's the best that I can say to describe it.
Kenneth Richard: That is very unique gift.
Richard Phibbs: Thank you. My goal is to show the essence of the person. Whether it's a model or a celebrity or an indigenous person or even a dog, an animal, I'm trying to capture the essence of that being. And there's no difference between me shooting a celebrity or a person from the First Nation.
Kenneth Richard: Noticed you periodically use interesting locations for your real people series, like dilapidated buildings.
Richard Phibbs: The ones with the muted colors?
Kenneth Richard: That's it.
Richard Phibbs: That was actually all taken on Ellis Island. Those are relatives of people whose ancestors went through Ellis Island and those were outtakes for a project I did for Arrow. They had this campaign idea to do the history of Ellis Island and the history of their brand. So I had the amazing opportunity of spending a week there, shooting in these buildings that had not been restored yet. I just love that it's such a special place and such an environment and I was so fortunate to be given that assignment. And we had access to all these places that the tours don't go so it was super special.
Kenneth Richard: Ellis Island is so iconic and full of great stories. You've transitioned to film as a storytelling medium, can you share a little bit how that happened?
Richard Phibbs: Films have always been of interest even from the beginning, we did a lot of film. But these days, video and film is just required now to be part of the experience of being a photographer. It's just part of what we do because everybody's in need of content – and video content because of digital. I've always been interested in film – actually, I've been working on a film project that we just finished, which I'm pretty excited about but we're still sorting out what we're going to do with it and how we're going to show it to the world.
Kenneth Richard: Anything you can share?
Richard Phibbs: I went to Turkey and I shot the 652nd annual Turkish wrestling championship.
Kenneth Richard: Is that the oiled up, coliseum-like event?
Richard Phibbs: Yeah. I love shooting sport and I've always had an eye on this because I love timeless imagery. It takes place in a tiny town between the Bulgarian and Greek border. When I went to shoot this wrestling championship, I swear, one could not tell what century we were in because nothing's changed. They're still wearing water buffalo hide and they wrestle in bare feet and you look at all the characters of the people and I didn't know what the year was. As you can also see from my imagery in The West, I am fascinated by this idea of timeless imagery because I think a good picture that's timeless lasts forever no matter what century or decade it was taken.
Kenneth Richard: When do we get to see it?
Richard Phibbs: We're not quite sure when it's going to break. I wanted to do portraits, that was my goal. But we did video at the same time and the video has become incredibly powerful. So I think we're going to do it in conjunction with another book launch. I'm just kind of sitting on it, kind of coveting it, waiting to show the world. It's a great project.
Kenneth Richard: That sounds like a big project. What are you looking forward to over the next couple of years?
Richard Phibbs: Picture taking and photography is so powerful. Photography can tell the truth. And I'm always searching for ways that I can show the truth. I did a project in 2001 on a horrible situation that happened in Romania. They called it a medical mistake, but thousands – they don't know – of kids, mostly orphans, were infected with HIV through needless blood transfusions and dirty needles. I read about it in 2001 and thought maybe there's a way I can take a picture that can make a difference.
I ended up going over with an assistant who was a producer who wanted to go and another friend who was a writer who wanted to go and a bunch of other people. Of course it changed our lives when we spent time in this orphanage/hospital where they live. Between 2001 to 2015, we ended up starting a non-profit and raising a lot of money and helping a lot of these kids. I photographed about 200 of these kids infected with HIV, but unfortunately most of them have passed.
That was sort of my first project that… I was just craving to take a picture that did more than sell clothes or promote someone's career. It kind of came out of that.
But, Kenneth, don't get me wrong – I don't want to seem ungrateful for the opportunities that I have because I do love fashion and I do love style –

We all have power. More power than we are even aware of. It's amazing what can be done on this planet to help end some suffering, by just doing one small gesture.
I know that the power of photography is incredible. With the Romania project, the crisis has ended and we did raise hundreds of thousands of dollars and helped a lot of people. But when that project ended, I was kind of searching for something else. And I have a love of animals – I won't shoot fur because I just don't believe that killing animals for the sake of fashion is a good thing because you're causing needless suffering for like a coat, you know? I can't. I don't agree with it and I don't believe in it.
So I happened to be watching Charles Osgood's Sunday Morning, and there was a story on this woman in New Hampshire that was taking pictures of dachshund rescues, which is a specific breed of rescues. She would dress up the dogs and take pictures of them and put them online and it created interest because it showed these animals in a different light than a typical picture of a dog tied on a leash behind a cage with the red eyes from the flash. She actually said, "If every photographer did this in their area, could you imagine the amount of suffering that would be alleviated?" And I thought to myself, I'm so going to do this. And I have a relationship with the Humane Society of New York because I have often donated photographs for the silent auctions they do once a year with their photographers. So I offered to do this and they welcomed the idea. I've been doing it for three years now and I think I've photographed possibly up to 300 animals.
I think photographs can tell the truth and I think that the dog portraits do that. My hope is that they show the essence of that living being. There are millions of animals executed every year in the United States but people continue to buy dogs and cats. I hope these portraits open people's eyes to see that shelter animals are not damaged goods but are beautiful and unique beings that deserve a chance to live.
And this has given me so much joy! I always say when I go to the Humane Society I see the best of humanity – the people who work there – and the worst of humanity, by which I mean the unfortunate circumstances where people do horrible things to, abuse and neglect the animals.
When I go there, we take a tiny examination room on the 5th floor of a brownstone on 59th and 2nd and turn it into a studio. The Humane Society of New York has been there since the early 1900s, when it was originally created to protect the horses in the city. It's an amazing organization, it's a no kill shelter, and it's run by these amazing people who inspire me. So I go up there every 5 or 6 weeks and take portraits of these animals. It's been an incredibly fulfilling experience because the portraits do speak the truth and the portraits do help. Every single animal ultimately gets a forever home.
Kenneth Richard: We've picked up several of our dogs from that team at 59th and they are pretty great. Are you doing anything special with those photos?
Richard Phibbs: Actually, Aperture's going to do a book of them in 2016 called Rescue Me and all of that money will go to the Humane Society. And all of my profits from The West go to Inspire.ca, a fund for the education of Indigenous people.
Kenneth Richard: Richard, congratulations on the launch of the book and thank you for waking up so early to speak to us. But have to really thank for the warmth you bring to the industry both in your work and your charitable work.
Richard Phibbs: Thanks so much, Kenneth. Take care.
---