Review of Sportmax Fall 2022 Ad Campaign by Creative Director Heiko Keinath with Photographer Mario Sorrenti with model Steinberg
Steinberg stuns in a new Fall 2022 campaign for Sportmax. The model was captured by photographer Mario Sorrenti, while the campaign's creative direction was handled by Heiko Keinath.
With a consistent and recognizable presence as one of today's topmost models, Steinberg also has made a name for herself as a street style icon in her own right. Here, the campaign's styling both plays into the model's personal style, which is rife with subversively masculine oversized tailoring and a punk edge, and contrasts it with glittering form-fitting dresses or opulently furred mantles.
Captured in a narrow, all-white hallway lit by futuristic tube lights, Sorrenti's portraits of the mononymous model strike with a razor-sharp edge. While the approach seems ostensibly quite simple, hair, makeup, and styling go a long way to load the images with a slickly stylish energy, and Sorrenti does great work in drawing out the moments of red color among the otherwise neutral and monochrome palette to create a powerful visual rhythm.
The campaign is a simple yet striking look at Sportmax's signature fusion of Italian craft and contemporary, imaginative cool.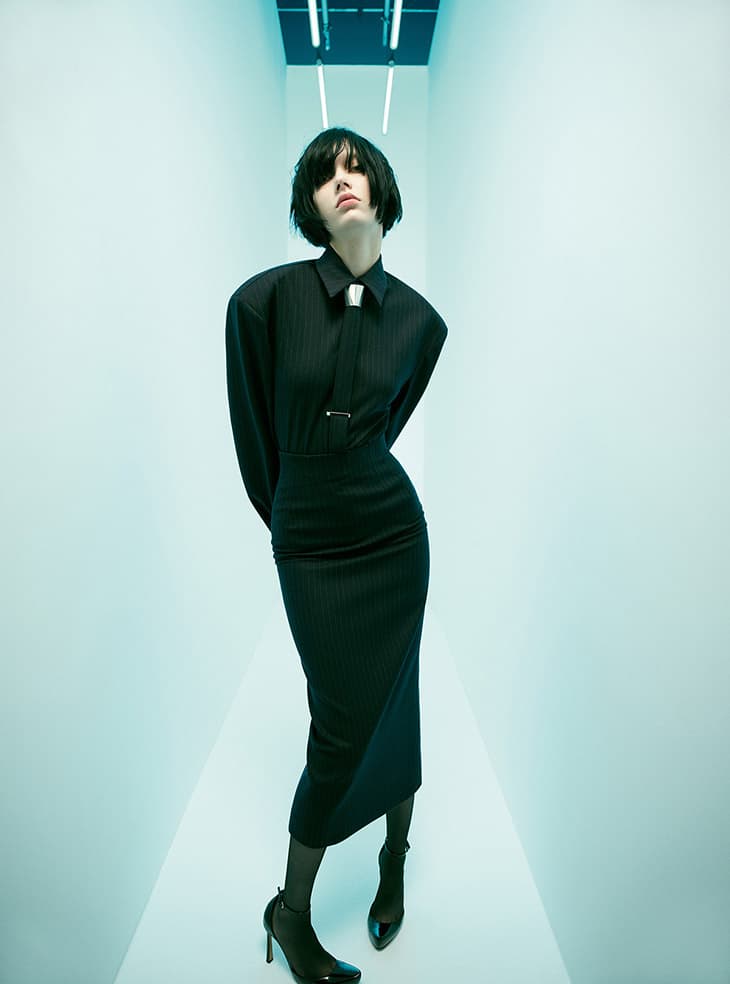 Creative Director | Heiko Keinath
Photographer | Mario Sorrenti
Model | Steinberg
Stylist | Elodie David-Toublou
Hair | James Pecis
Makeup | Lisa Butler

---