---
The art of presenting a lingerie collection has gone far down the road from the pin-up days of yesteryear as designer Stella McCartney wisely knows.
For her latest lingerie campaign, the designer and in-house art director Emily Clay embraced a more naturalistic, yet cheeky, narrative to support the brand extension. Enlisting photographer/director Benedict Brink and stylist Eliza Conlon, the duo cast natural beauties Aida Blue and Callie Dixon to be shot adjacent a lake.
Brink and Clay portion the talent on rocks, boat docks, and against tall grasses to showcase the collection. The by-product is a subconscious synergy instilled in the viewer between McCartney's naturalist philosophy and her playful feminine spirit.
The Impression's favorite shot is the clothesline of fresh underpinnings complete with blue skies and soft clouds as this image rounds out the tale tilting the scales more toward playful freshness than cheeky sexuality. We also like the faith that McCartney has in her team, supporting female art directors like Clay who knows how to mold the story for the next generation of McCartney devotees.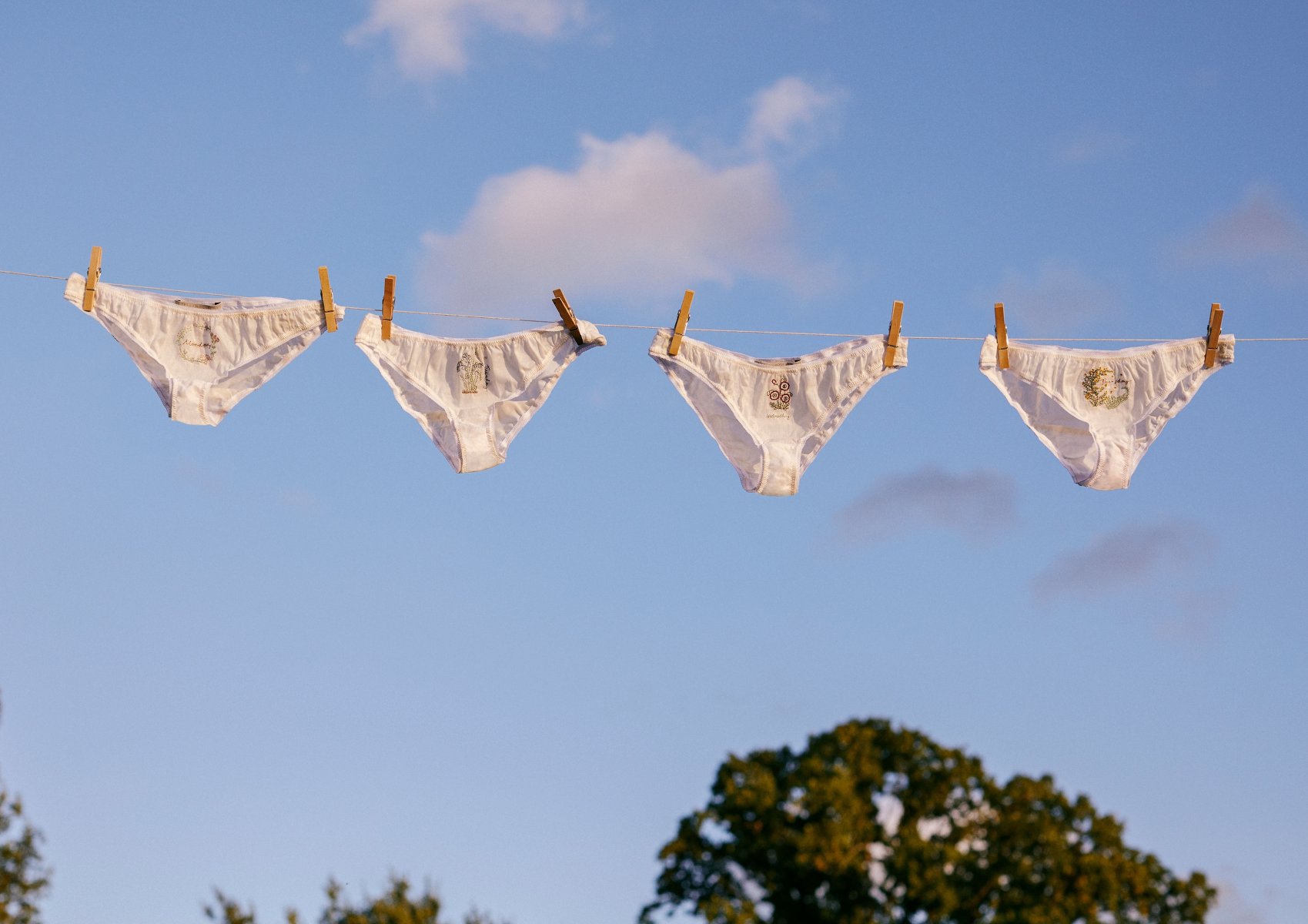 Stella McCartney Creative Director | Stella McCartney
Stella McCartney Art Director | Emily Clay
Photographer/Director | Benedict Brink
Models | Aida Blue, Callie Dixon,
Stylist | Eliza Conlon
Hair | Jonathan De Francesco
Makeup | Siobhan Furlong
Production | Lock Artists
---