---
Review of Stella McCartney Spring 2021 Fashion Show
Fashion's New Principles, From A to Z
By Long Nguyen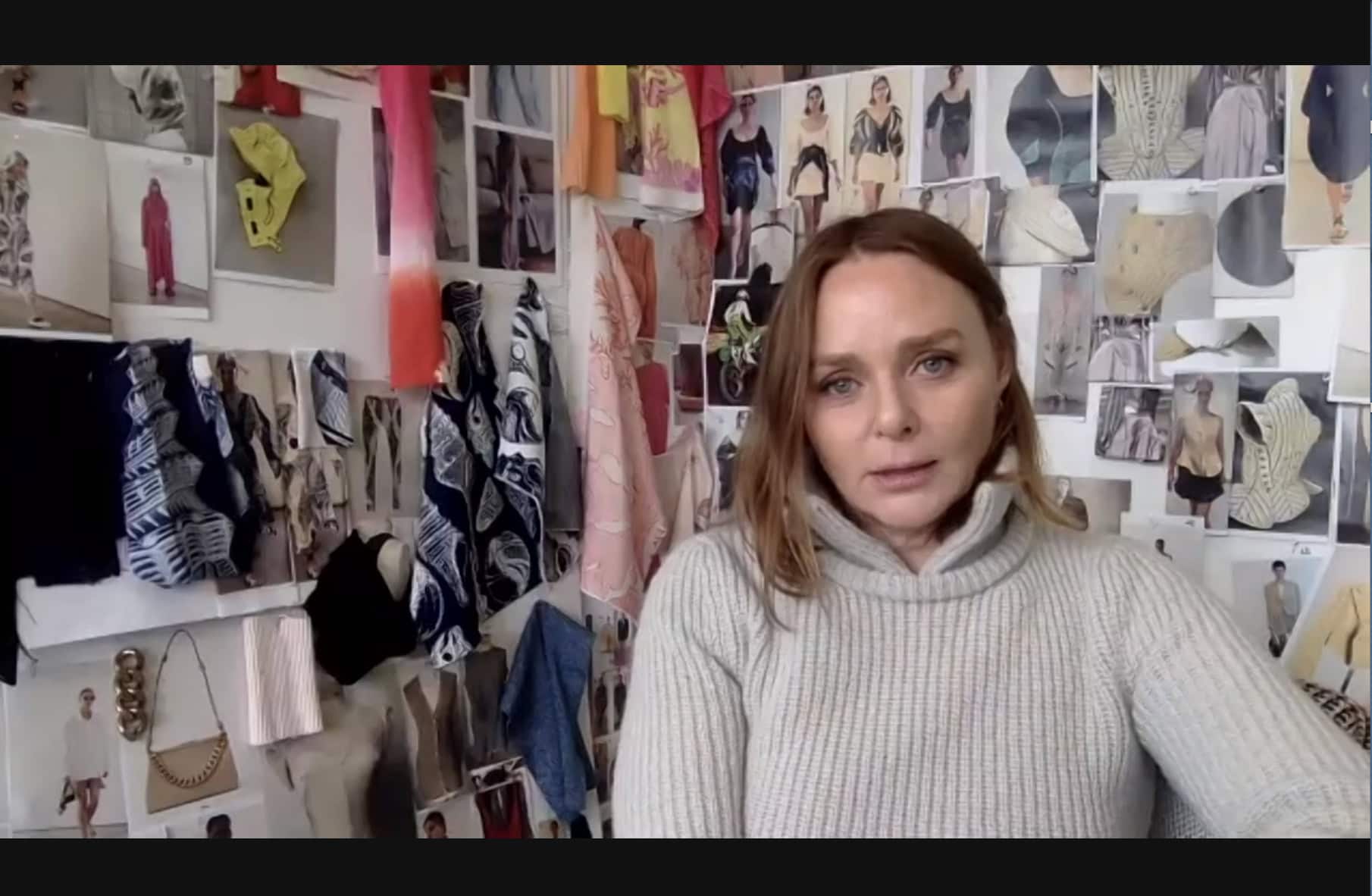 "I worked a bit differently this season with all of us joining in to work together. That led me to ask myself the kind of personal questions like why do I do what I do and why do women come to the Stella McCartney house and what makes us different. How I hope for people to come back and how this shift in fashion is changing everything around us," Stella McCartney said via Zoom from her London studio just after releasing her spring video directed by Mert & Marcus and filmed at Houghton Halls and Gardens in Norfolk on the North Sea coast, with models walking among the tall trees and green grass wearing fluid silhouette dresses and pantsuits in a palette of ecru, navy, and soft print in a very concise and focused collection espousing just the must-haves in the wardrobe.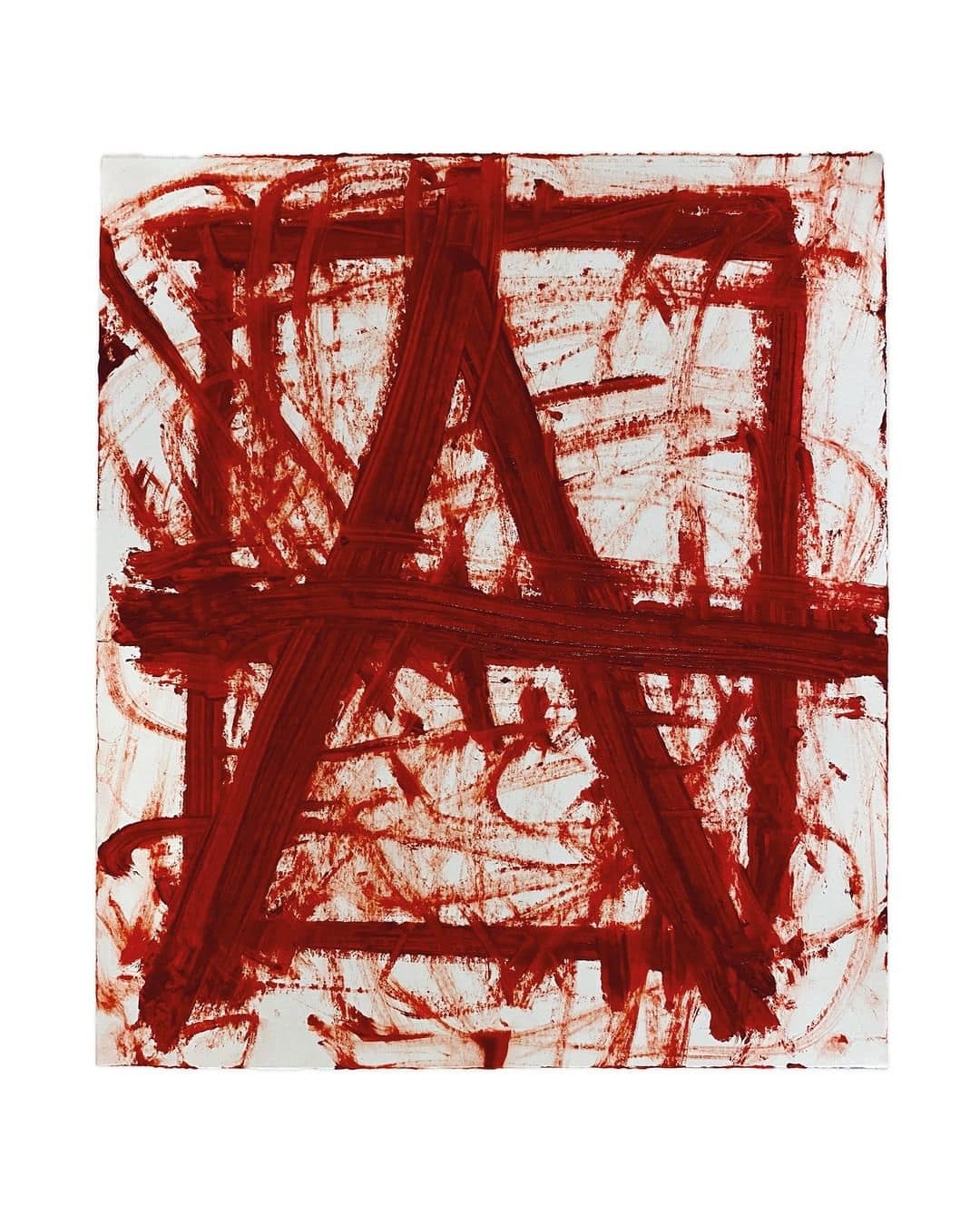 "Beyond the immediate beauty of fashion, we always have this underlying belief to do what we do and to try and change the industry," she said referring to the release of a Manifesto, a new dictionary with many of her artist friends who collaborated in creating the illustrations of the entire alphabet from A to Z, a concept that grew from the many meetings she held with her team in preparation for creating the spring collection.
"I feel the fire in my belly and want to come back fighting and this manifesto maps out the future, and the kind of changes they wanted to make, and what our goals will look like, and how we can do better. We printed an alphabet with words associating with each letter, for example, A for accountability, C for conscious, S for sustainable, Z for zero waste, H for humour, and E for effortless," she said. "We laid it out this way so that we can design according to these sets of rules. Every single letter has a garment or a look that corresponds with that deeper meaning and it has embedded in the design process itself," the designer said on how this manifesto will help to generate greater understanding of the process of fashion, from design to sourcing materials to manufacturing.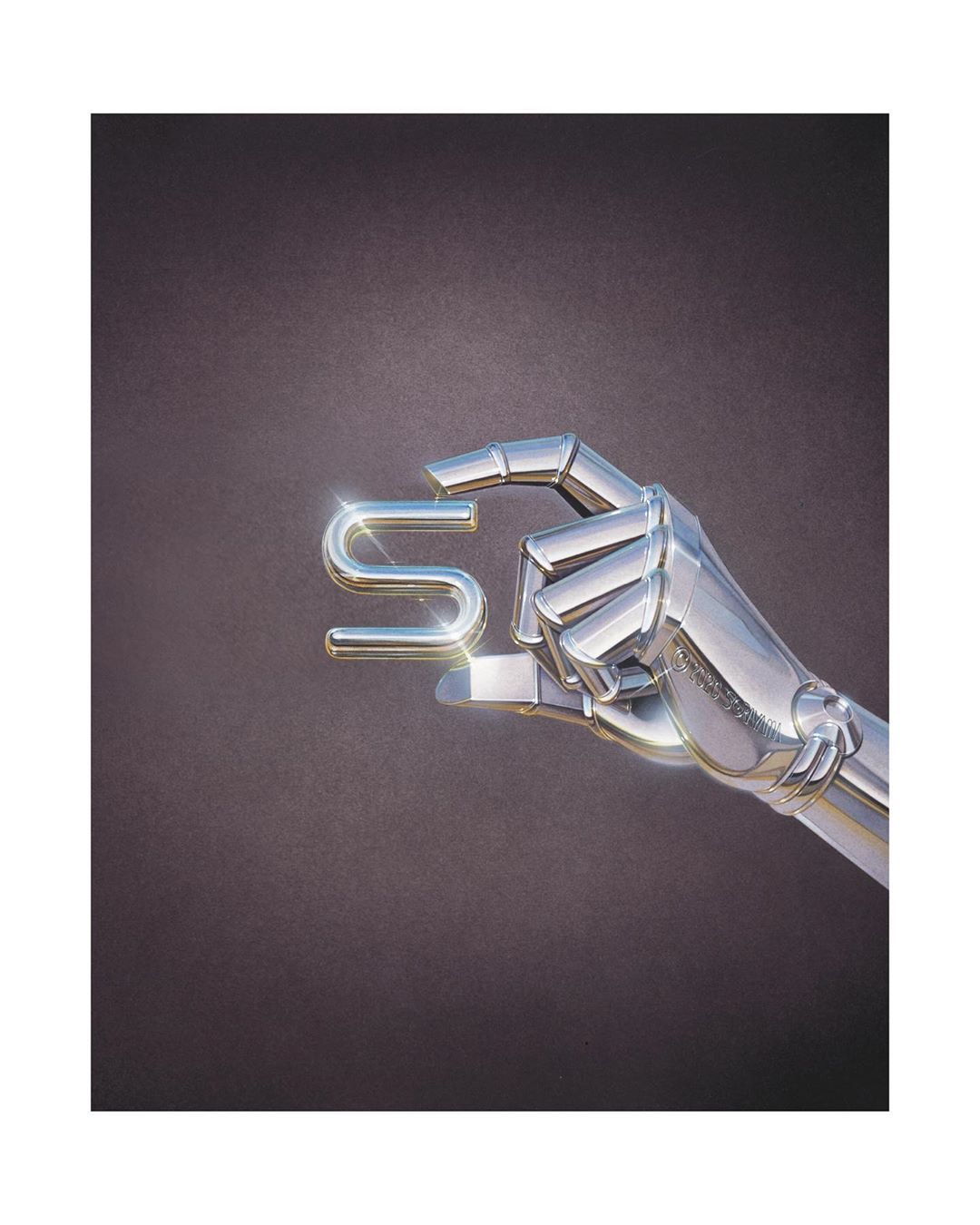 The family of artists included the American Rashid Johnson who did A for accountable, Taryn Simon who did R for recycle where she photographed bird droppings on the street in the shape of an R, Jeff Koons did K for Kind, Cindy Sherman did E for effortless, Olafur Eliasson did O for organic, and Hajime Sorayama did S for sustainability. "I want to do this alphabet to make it easier for understanding what these words can mean. For example, what's the difference between vegetarian glue and vegan glue?" Well, the difference is that vegetarian glue used egg whites as part of the binding process while vegan glue does not. It is in these kinds of very small and meticulous details that can effect changes in different stages along the complicated production system.
"I don't even know what the word sustainability means anymore," she said. "What makes a bag vegan? I have been working this way for twenty years and it has not been easy," McCartney said about how to apply the principles of this manifesto into consistent business practices that involved an ecological profit and loss statement (EPL) in addition to the monetary reporting figures. In this way, the impact of any fashion brand can be seen and measured to stem waste, and pollution can then be targeted at certain specific areas. She also said it should not be about marketing nor about connecting to the values of youth but looking at the level of truth and at the waste generated by fashion. "This should be part of the creative and the design process."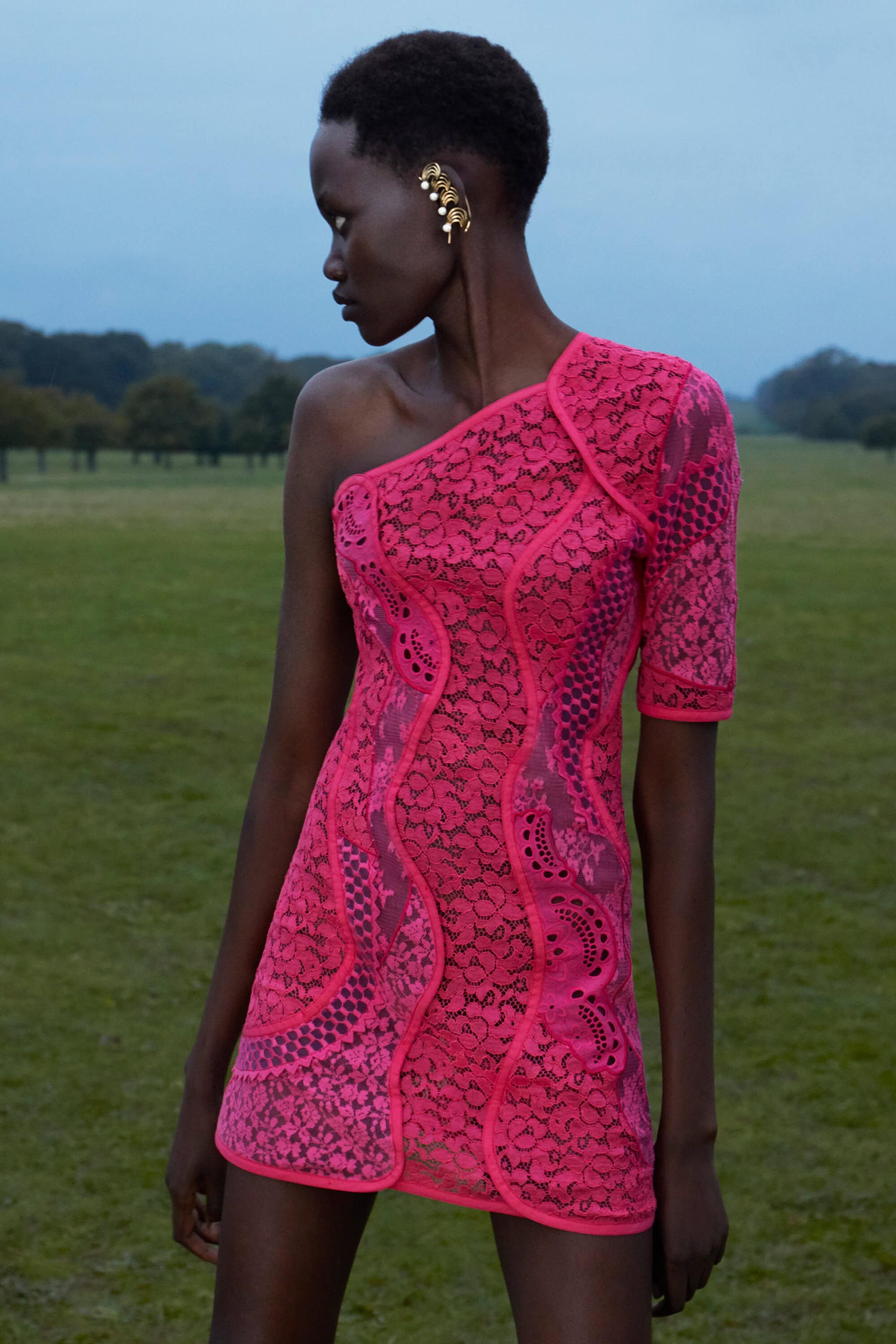 The spring clothes shown were the distillation of the Stella McCartney signatures, the kind of clothes that she has built over the years with her runway shows in Paris at the Palais Garnier and with her business – garments that McCartney now refers to as 'family friends' when responding to a question about timelessness (letter T done by William Eggleston) and the fashion's needs for newness. "I know I will want my camel coat, my masculine tailored suit, at the same time you can inject freshness," she said pointing to the examples of a black short dress with lace inserts, an ice blue lace jumpsuit short, or a one sleeve fuschia pink patchwork lace short dress where the process of cutting and making involves new techniques for each garment, reusing the leftover from previous seasons, and not just about the look of the garment. "Newness doesn't mean you have to throw away in six months. The traditional and historical pieces are still being worn now."
"The clothes are a lot of what I think women want to wear. I wanted to do everything by hand this time, especially hand-painted fabrics. We look at shells and sea life," she said when I asked about some of her fashion ideas for the spring clothes. She was elated at finally being asked specifically about her clothes instead of about business practices – "One day I would just get asked about my fashion and my clothes." She pulled the fabric swatch of the ecru dress close to the Zoom camera. "The tailoring I wanted to be a little bit more masculine, more Savile Row. The jackets are smaller on top and the pants are billowy on the bottom for a sense of effortlessness. There are also sports elements in the collection because during the lockdown no one was allowed out, and when you were allowed out everyone was in running clothes. I want to capture that mental and physical fitness in the collection that feels alive. But there is also a little bit of corsetry work on the dresses and much shorter silhouette – sort of get your legs out."
These 'family friends' for this spring came in an ecru wool cropped slim double-breasted jacket paired with loose pleated pants and a navy slim fitted single-breasted jacket with white trim and loose pants for the masculine pantsuits that emphasized a tight top and loose bottom shape, and more simple and feminine dresses that included a sleeveless white silk navy printed long dress or a short elbow-sleeved fitted light pink ecru printed dress with a circular gathered cinch on the side of the waist.
"Not every season we can create zero waste products, but we can see the reduction season to season in reference to this checklist," she said noting that in this collection 78% of the cotton used is organic including all the denim and jersey, including the ecru jumpsuit with red hand tie-dye. The Lylo flip flops are made from 50% recycled materials while the Daisy clogs are made vegan. McCartney emphasized that production according to these principles remains difficult. She showed her flat black sandals where it was difficult to create transparent film materials without the use of PVC that is very polluting.
Asked about the difference between doing a show and a video, she mentioned that while the process is different, the amount of time invested remained more or less the same since the video involved a significant amount of editing post-shoot. "You can't take it for granted that you're just going to have a show. And the majority of people can see the collection in this format."
"The word collection means also a collection of people as well as a collection of garments. There has got to be optimism. We were asking where is the celebration collection?" McCartney's commitment to a new way of making fashion is without any doubt intrinsic to her as a person and to her as a brand. Perhaps in the near future more fashion brands can adopt this manifesto and more fashion consumers would understand about timeless products.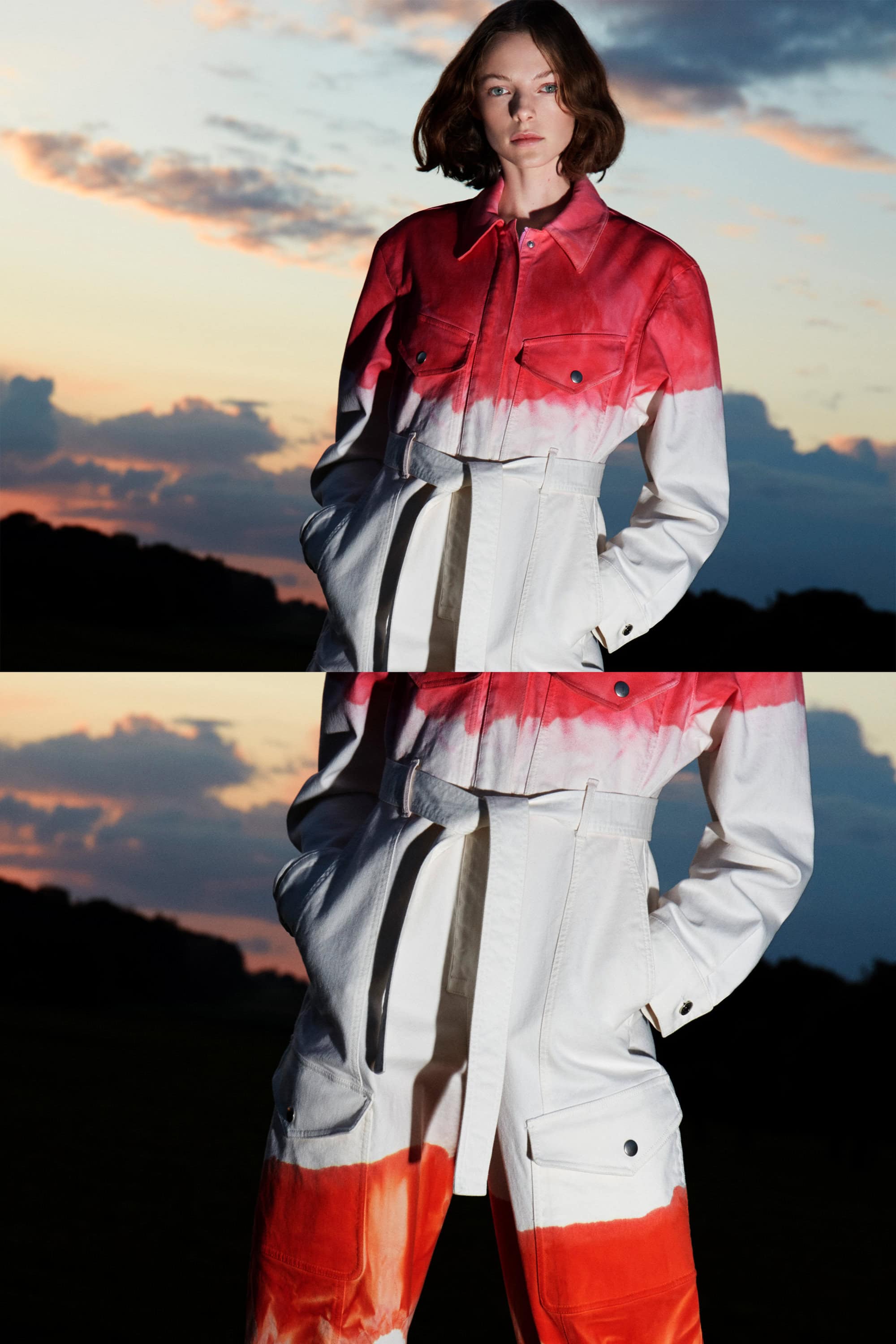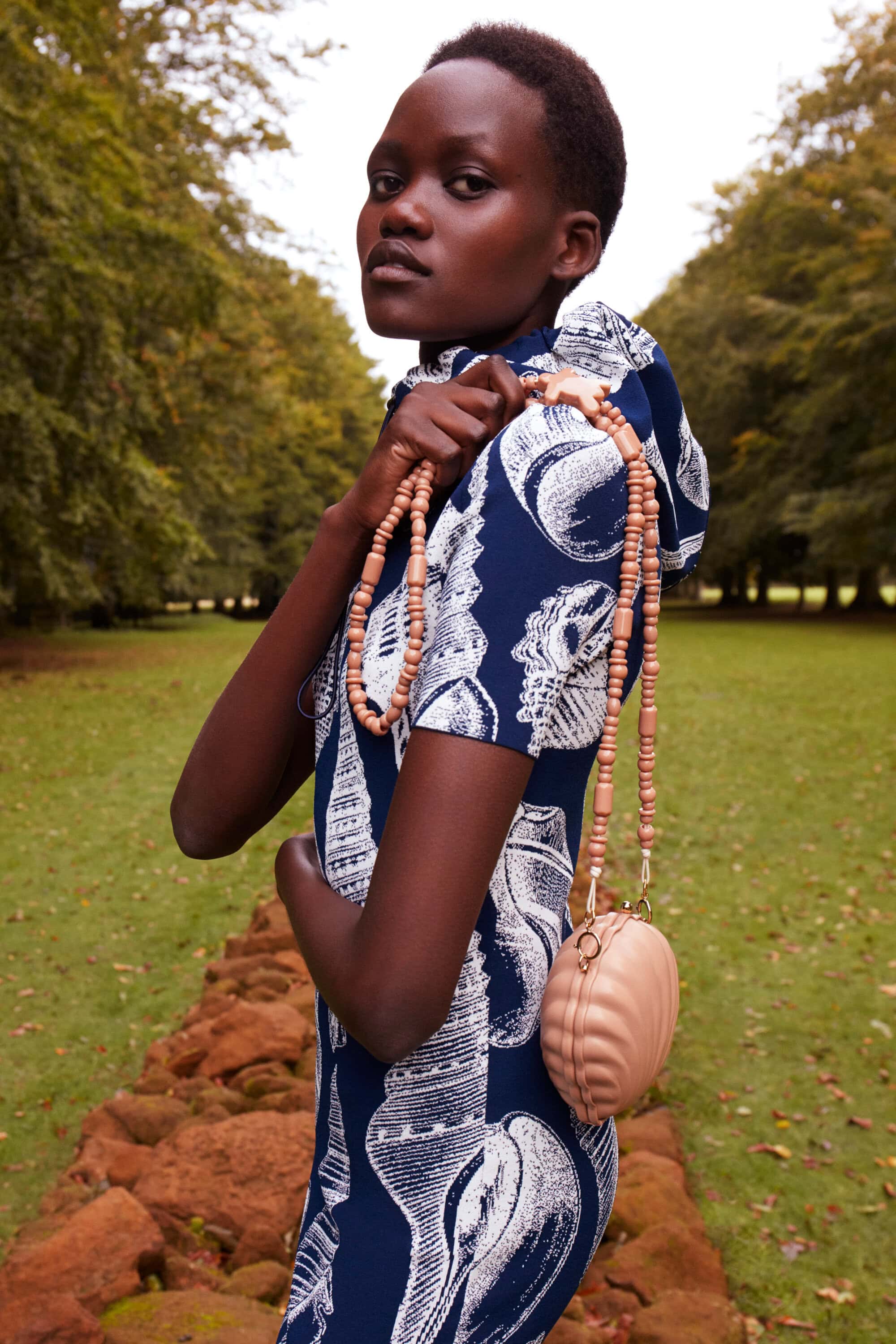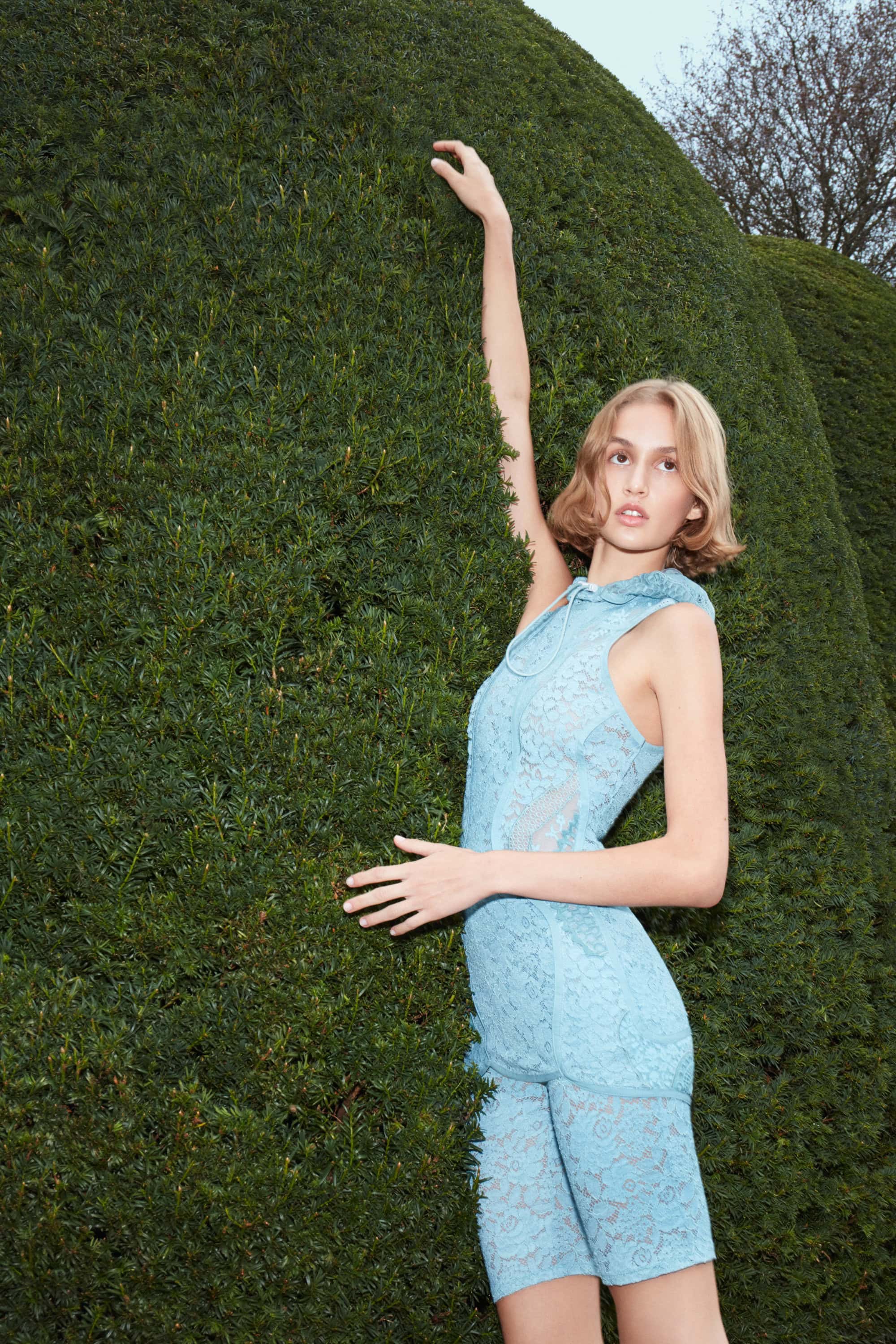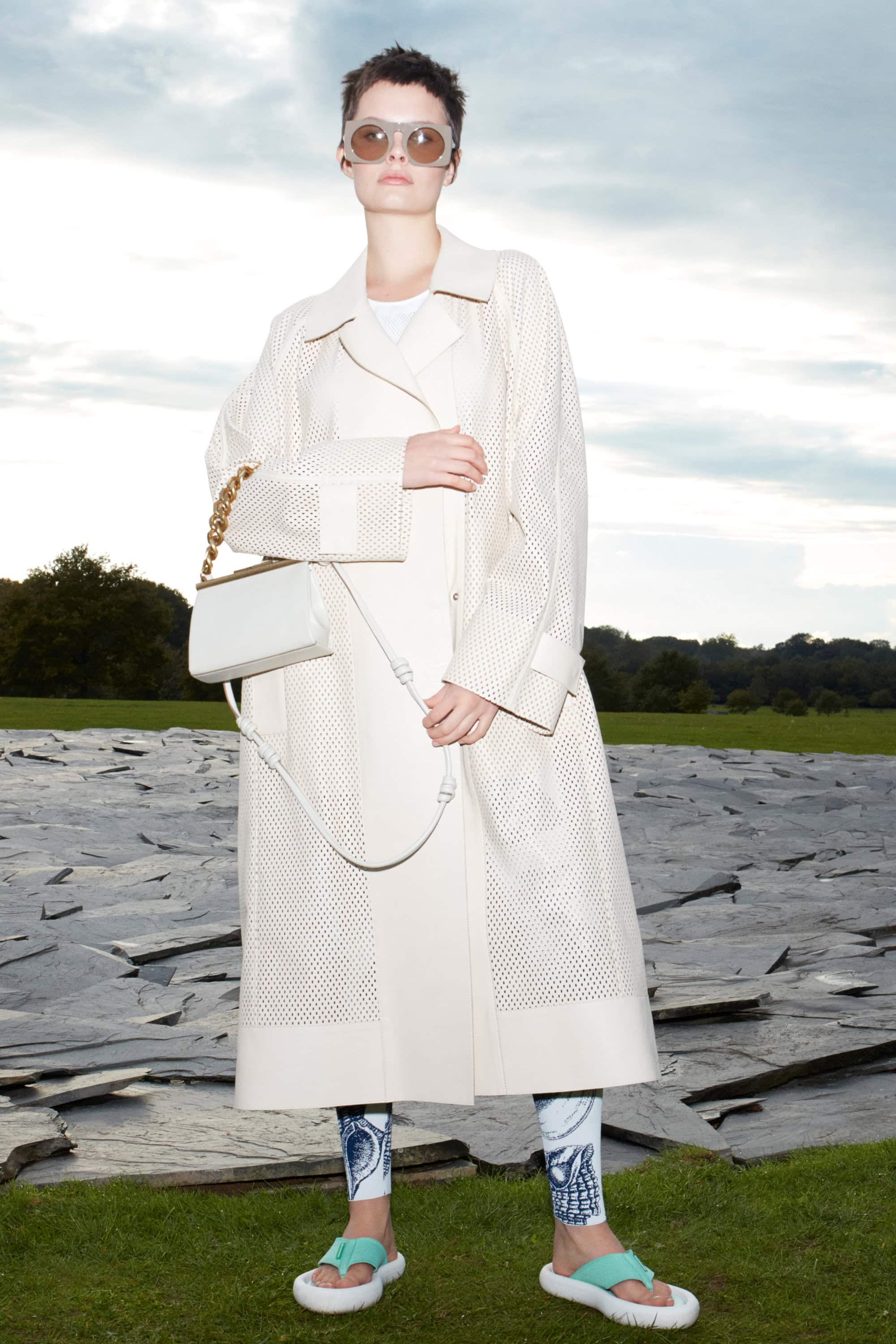 ---