---
There is such a thing as originality. It doesn't come around often. At first, it is met as an outlier, embraced only by the revolutionist who eventually becomes the established. Such is the case of Stephen Galloway, fashion's first Creative Movement Director, who transitioned from principal dancer at Ballet Frankfurt to team with talents such as Nick Knight, Inez and Vinoodh, Juergen Teller, Tom Ford, and others to become the industry's go-to for drawing out emoting narrative. Chief Impressionist Kenneth Richard caught up with the maverick movement director to chat about his journey, Frankfurt in the late 80s, Mick Jagger, his title, and breaking new boundaries.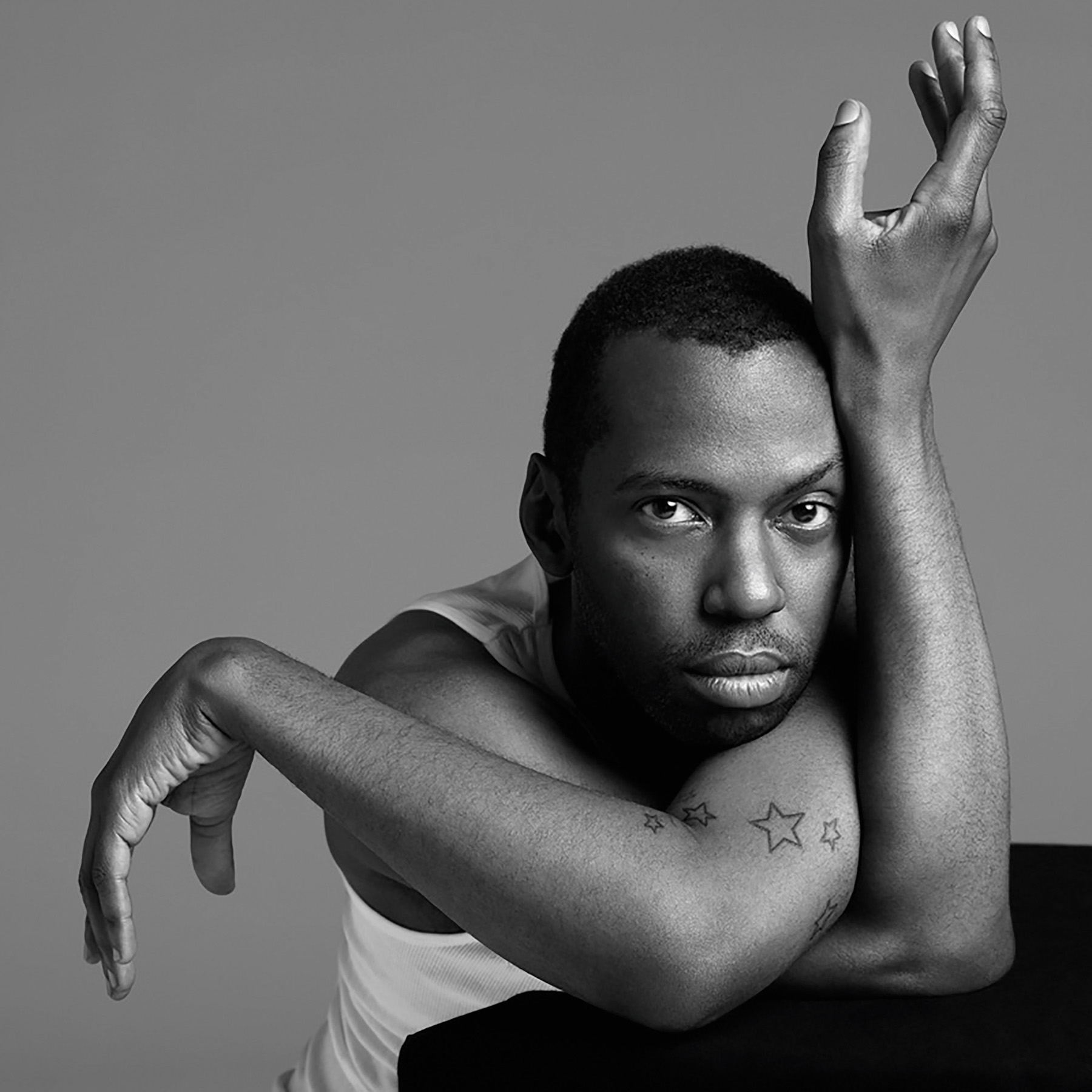 Kenneth Richard: Stephen Galloway as I live and breathe. How are you doing?
Stephen Galloway:I'm fine! How are you, my friend?
Kenneth Richard: Doing alright. Like myself, you have a touch of a Midwest drawl. Where were you raised?
Stephen Galloway:I was born a poor black child in the fields of Kentucky – NOT! I'm none of that (joking). I was born in Tennessee, but then I grew up in Erie, Pennsylvania until I was 17. I moved to Frankfurt, Germany in 1985 in order to work with William Forsythe, who had just become the director of the Ballet.
Kenneth Richard: How did that happen?
Stephen Galloway:It's a funny story. I received a presidential scholarship after graduation. Each year, the President gives 140 Presidential Scholarships: 120 academic and 20 artistic for dance, theatre, fine arts, and music. I was a recipient of one of those in dance, and with that, you get a full four-year scholarship to any university in the US or they give you $15,000 in cash. You can do with it whatever you please, and because I didn't necessarily see myself going to college for dance, I took the money and ran.
My dance teachers were French and Israeli at the time, and they were kind of schooling me on what was going on in the European dance scene choreographically. It really excited me artistically, so I moved to Europe and started dancing with Billy Forsythe at the Frankfurt Opera House and never looked back.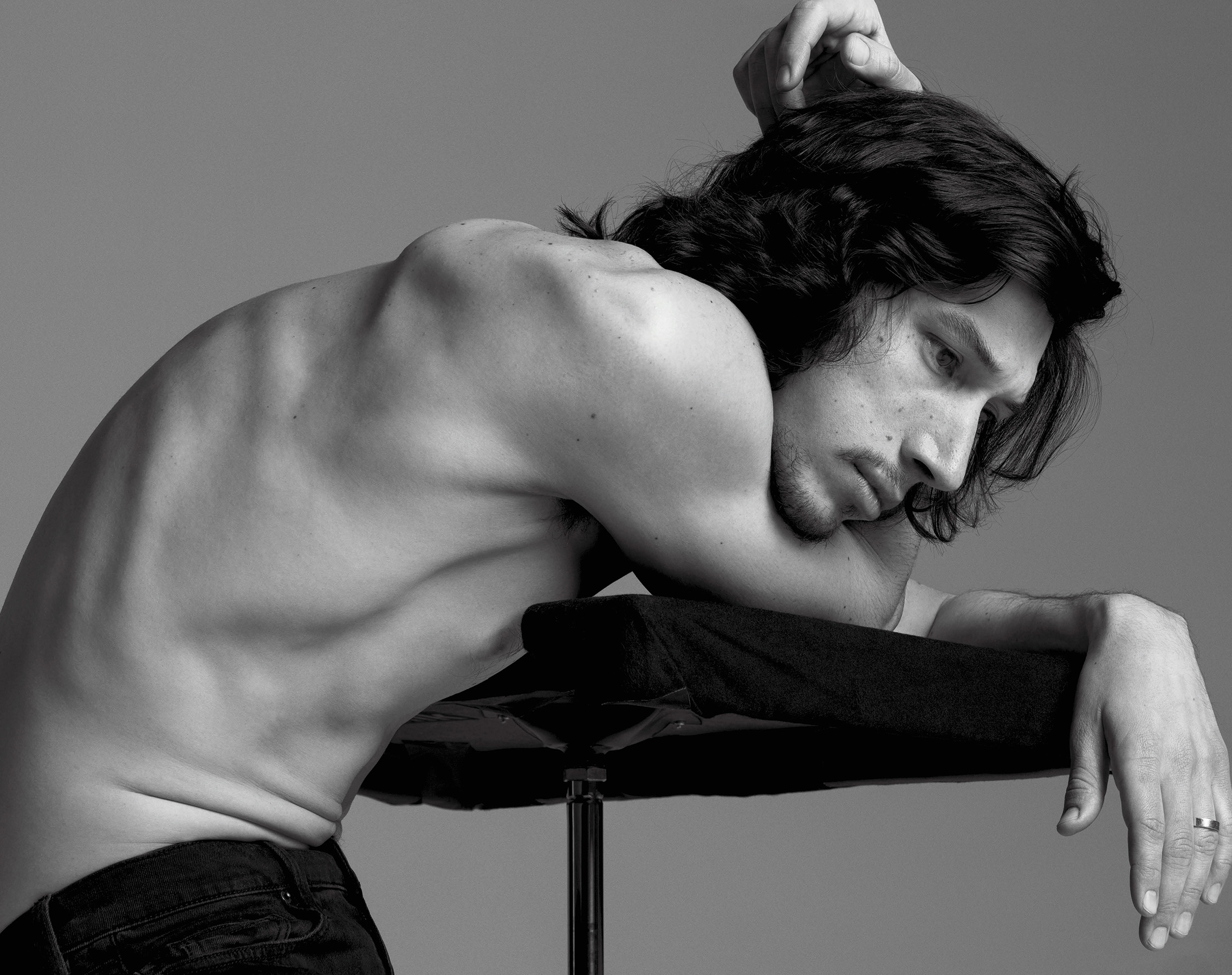 Kenneth Richard: Germany in the late '80s. How "Atomic Blonde." What was that like?
Stephen Galloway:It was amazing! Full of hyper creativity!! It was also artistically super interesting because in most European countries, most of the arts are completely if not half-funded by the state. Germany has always been the leader in that area, so all the funding comes from the city. It was an incredible time because there weren't any political pressures. We weren't being pushed to sell tickets or perform conventional ballets. We were left to our artistic devices, and that's where actual creativity flourishes.
Kenneth Richard: How did you get from Frankfurt to fashion?
Stephen Galloway:I have always been into fashion. Both my grandmothers were seamstresses and my mother and aunt both had subscriptions to VOGUE VIVAand Harper's Bazaar,so I was always very visually stimulated as a child.
Me working in fashion actually started when Issey Miyake was doing costumes for the company and asked me to collaborate with him on his fashion shows in Paris and in Tokyo, which eventually led to me becoming the art director for about 5 years. Both Issey and Gianni Versace were making costumes for the Frankfurt Ballet at the time. Billy knew that I loved being the direct contact to these 2 incredible artists, and he needed someone to be the liaison from our company to their houses and that was me!
At that time, the Frankfurt Ballet was the most important dance company in the world, and we had a two-week residency in Paris for 10 years at Theatre du Chatelet. In our audience, there would be all the designers like Valentino, Jean Paul Gaultier,Christian Lacroix, the complete fashion flock!
We were always sold out, so I would sometimes sneak my friends, like Mark Borthwick, Maria Cornejo, and Yohji Yamamoto through the back stage, sometimes 10 minutes before the show. Andre Walker would appear with Mario Sorrenti and his brother Davide, who then also brought Juergen Teller. I think possibly a young Corrine Day. It was really a fantastic time. Helmut was always there, and never missed a show in Paris.
My career took another turn in '97 when Mick Jagger was looking for someone who understood the fashion/dance, theater/rock and roll situation. So, I started working with him as a creative consultant from everything from staging to the lighting, but mostly movement. I just loved it!
In 2000, Inez and Vinnodh were offered Calvin Klein with M/M for a reboot. I knew Inez and Vinoodh for years because while they were living in Holland, I was their number 1 fan! They would come to see us perform in Frankfurt, Paris, and of course, Amsterdam. We had formed an incredible friendship, and then one day, I got a call from them asking if I would be interested in collaborating with them on Calvin. That was the first time my work was seen as a creative movement director, which wasn't what it was called then. I would only create that title 10 years later!
After that, I started to work more intensely with them all over the world. The best photographers! The best rock and roll band! The best ballet company in the world!
When the company closed in 2006, everything just moved in the direction it was supposed to. My creative life has been growing ever since. I'm having a fantastic time.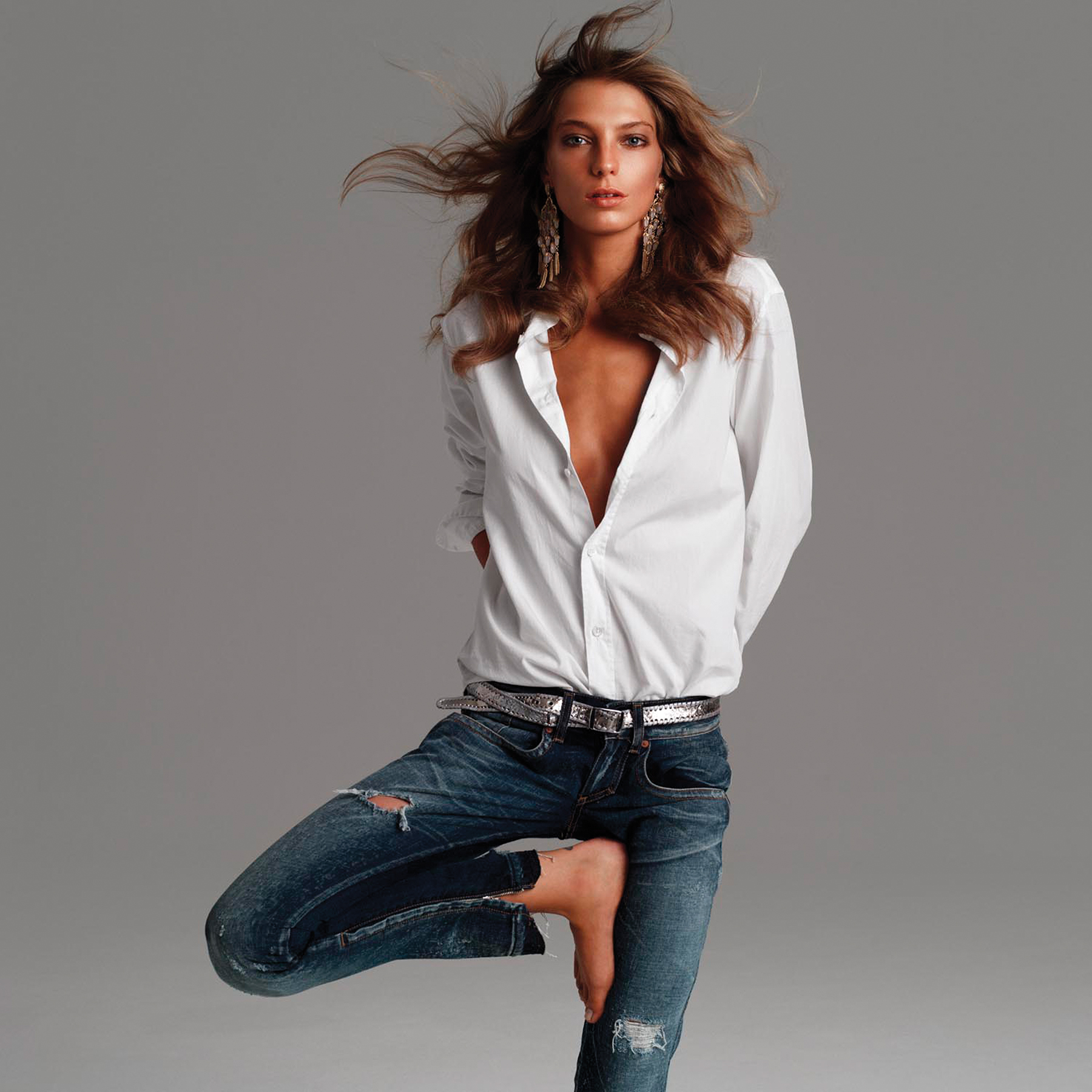 Kenneth Richard: How do you describe what you do?
Stephen Galloway:I really try not to, to be perfectly honest. Each situation is radically different, no matter how many times I do it. There's always a new situation, and that's the one thing I really try and focus on. There's no formula.
You could say I'm a translator. I feel that I'm a catalyst between the photographer, stylist, model, and art director, to a certain degree.
People are a bit confused and think that I'm a choreographer. I can do choreography, but I'm not interested in choreographing for a fashion shoot. I'm trying to figure out a proper movement direction and expression to help the team tell the story.
I work with everyone from a new girl who's never stood in front of a camera, to a Gisele, to a Kate, to a Raquel, to a Daria.
I feel proud that I have to be a leader in this job. In the beginning, we were the only agency that had a me …but in the words of Old Dirty Bastard, "Often imitated …never duplicated." Now you see more agencies trying to get movement directors.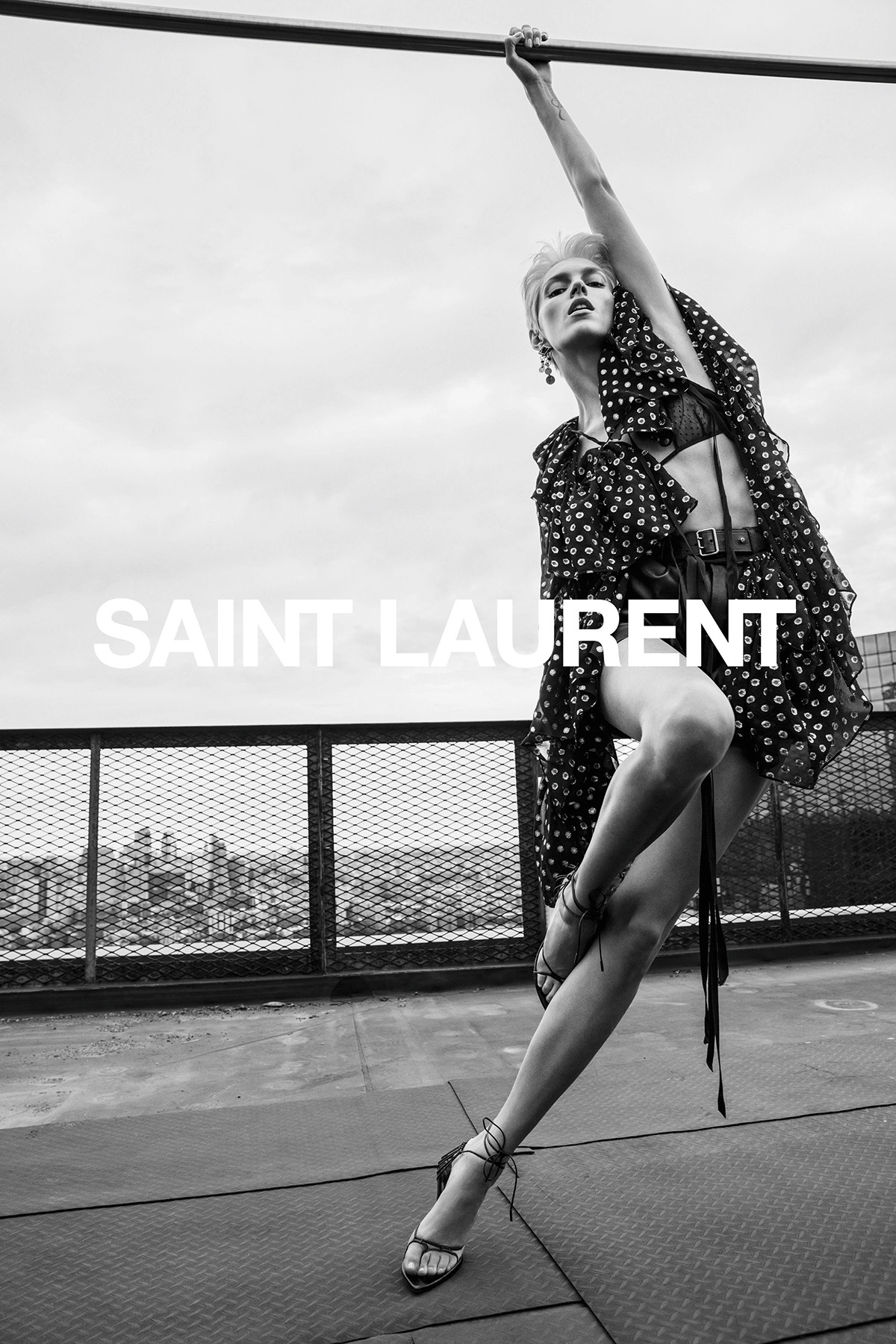 Kenneth Richard: I've looked at the nuance of the work and notice you're drawing more out of the character.
Stephen Galloway:That is very kind. The same thing is happening with me in film now as I'm starting to familiarize a director with his/her characters' physicality, how they sit up, how they walk, etc.
Kenneth Richard: How has the industry changed?
Stephen Galloway:It changes, literally, every single day, and it's on my mind all the time because it's an industry I care about so deeply.
We have tried to figure out a way to work in the world today with social media taking over the idea of campaign. The great achievement of giant billboards doesn't carry the power it used to because it's now your phone, which is changing the whole economics side of the game, the influencers, etc. On the creative side, it can affect the type of people you're working with.
I was the girl who would literally reserved my copy for the September issue, from Italian to British Vogue. I'm a huge consumer of fashion. In the last several years, I saw the specialness of it disappearing, and the information being spread in a broader way. It was becoming more public, which is a good thing, but at the same time, it is losing a little bit of its inside secrecy.
I saw a lot of people, who I consider my heroes, running behind a trend in terms of a certain girl or a certain "Instagrammable" moment−the people who were only famous for being famous.
There's also the idea of people not necessarily being so interested in the idea of a fashion story anymore. It's all about the experience these days. I mean, it's a brand-new world every dayand I'm ok with that, I enjoy that, but it's at times challenging… I mean, I am almost 100 and can be set in my ways, but Billy has always taught me to be an expert and gleefully ignorant at the same time! I stand by that philosophy to this day!
New ideas are constantly being developed, and I love to constantly reposition myself, to look at things in a new perspective. It's the only way to keep your mind fresh. I just feel it makes more sense to look at things that way.
Kenneth Richard: So what are you looking forward to?
Stephen Galloway:I'm really looking forward to growing and collaborating with a bunch of new artists and directors, but I guess you could say I'm really interested in making Stephen Galloway a better Stephen Galloway. That's the most honest thing. I kick myself sometimes, but I thank God. I've done already so much at 50, and I still want more because there's still so much to do.
Kenneth Richard: We're looking forward to watching you do it.
Stephen Galloway:Thank you, thank you!
All Photos | Inez & Vinoodh
---