Why Fashion Brands Are Wiping Their Instagrams Clean: The Strategy and Risk of Going Tabula Rasa 
By Mark Hooper
Last week, if you checked the Versace's official Instagram account, you may have noticed something weird was going on. Or, more accurately, nothing was going on. Ahead of their Fall 23 campaign reveal (and off the back of the recent $8.5bn acquisition of their parent company, Capri Holdings, by Tapestry Inc), Versace's social media feed went blank.
Although this was the first time that Versace had adopted the tactic, it is an increasingly common approach in the fashion world. It's a simple but effective way of generating hype: faced with the ongoing problem of making one's voice heard above the constant noise, sometimes a tactical disappearance gets more attention. The social media 'reset' helps to build up anticipation of something new: a new announcement, a new collection, a new direction, a new creative director, an entirely new creative vision…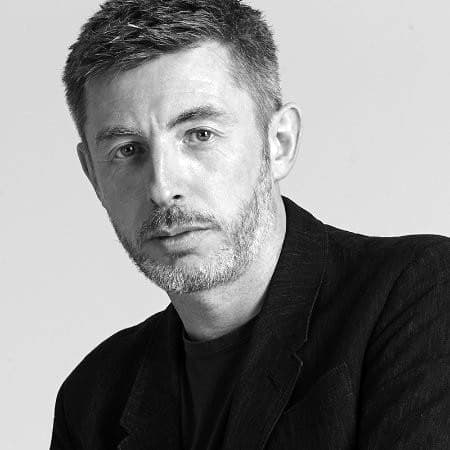 'It's a way of making a tabula rasa for your brand,' explains Alistair Gibbs, a creative director and brand strategist who was previously Vice-President of Brand at Burberry and now works as an advisor to luxury brands. 'It's the equivalent of emptying the shop window and putting white paper over the window for a week so everybody says, "Oh what's going on?"'
Earlier this year, the empty-shop-window approach was adroitly used to declare the much-anticipated return of Phoebe Philo, when an Instagram account suddenly appeared, followed by a brief post stating that a new collection was dropping in September. It is also a popular ruse of Daniel Lee, who has presented a clear slate to preface brand refreshes both at Burberry and Bottega Veneta. As far back as 2016, Yves St Laurent wiped their Instagram feed after Hedi Slimane departed, replacing it with a single portrait of new creative director Anthony Vaccarello.

This social media trend is an established trope of the music industry, where 'drop' culture has been embraced online. Childish Gambino (the musical alter ego of actor Donald Glover) is usually noted by his absence on Instagram, which only ramps up the hype whenever there is any activity, however cryptic. (He has currently gone 'full wipe', with no presence under his music moniker, while his own name account consists of one post, dating back to April, announcing his creative studio Gilga.)

Similarly, the page for secretive UK band Sault – the brainchild of super-prolific producer Inflo (Adele, Little Simz, Michael Kiwanuka) – currently consists of three posts, all dating back to November 2022 – two announcing they were going to drop five albums on the same day, the third asking fans to suggest the playlist for an as-yet-unannounced live tour.

When there is a single, definable product to announce as in the music industry, this makes complete sense: but why does a social media refresh make sense for fashion brands?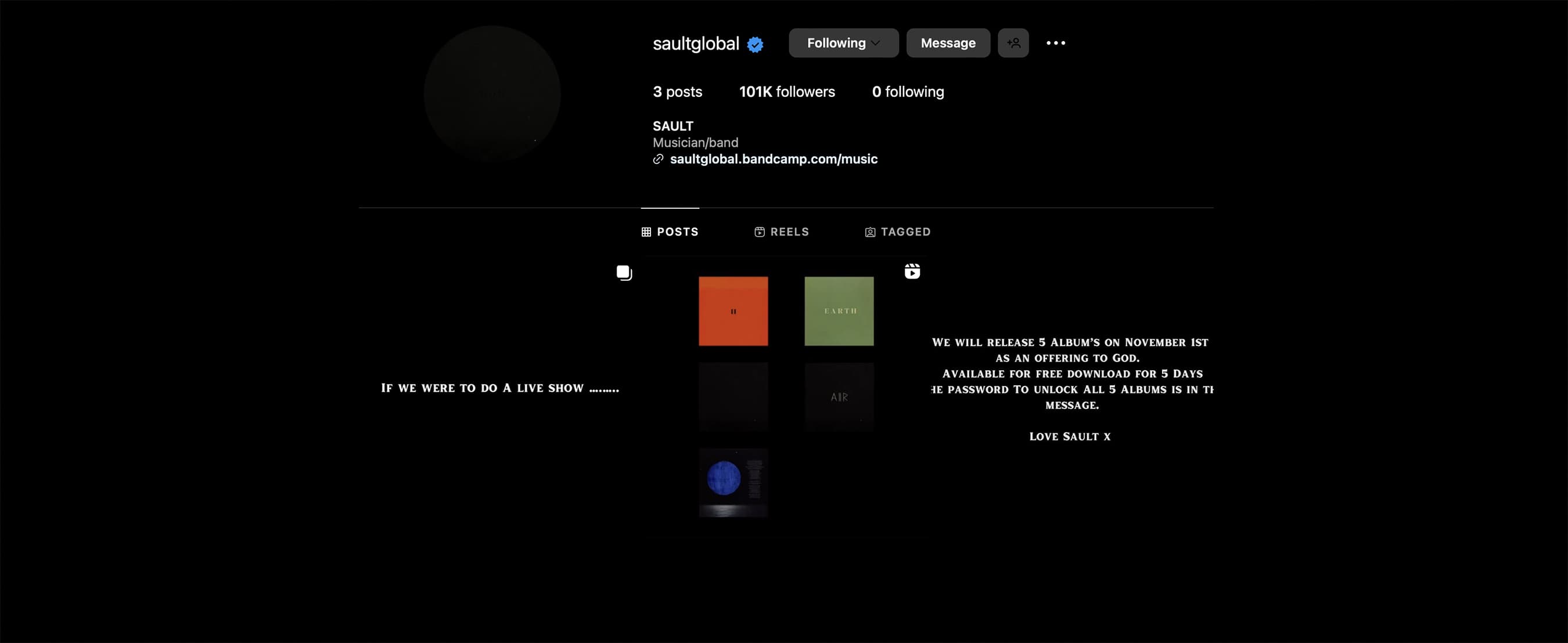 Index
Cons: Change shouldn't be your only constant, Embracing drop culture might send the wrong signals, Is 'lean forward' still true for Instagram?
On the 'pro' side, there are several factors why this could be a good strategy to adopt: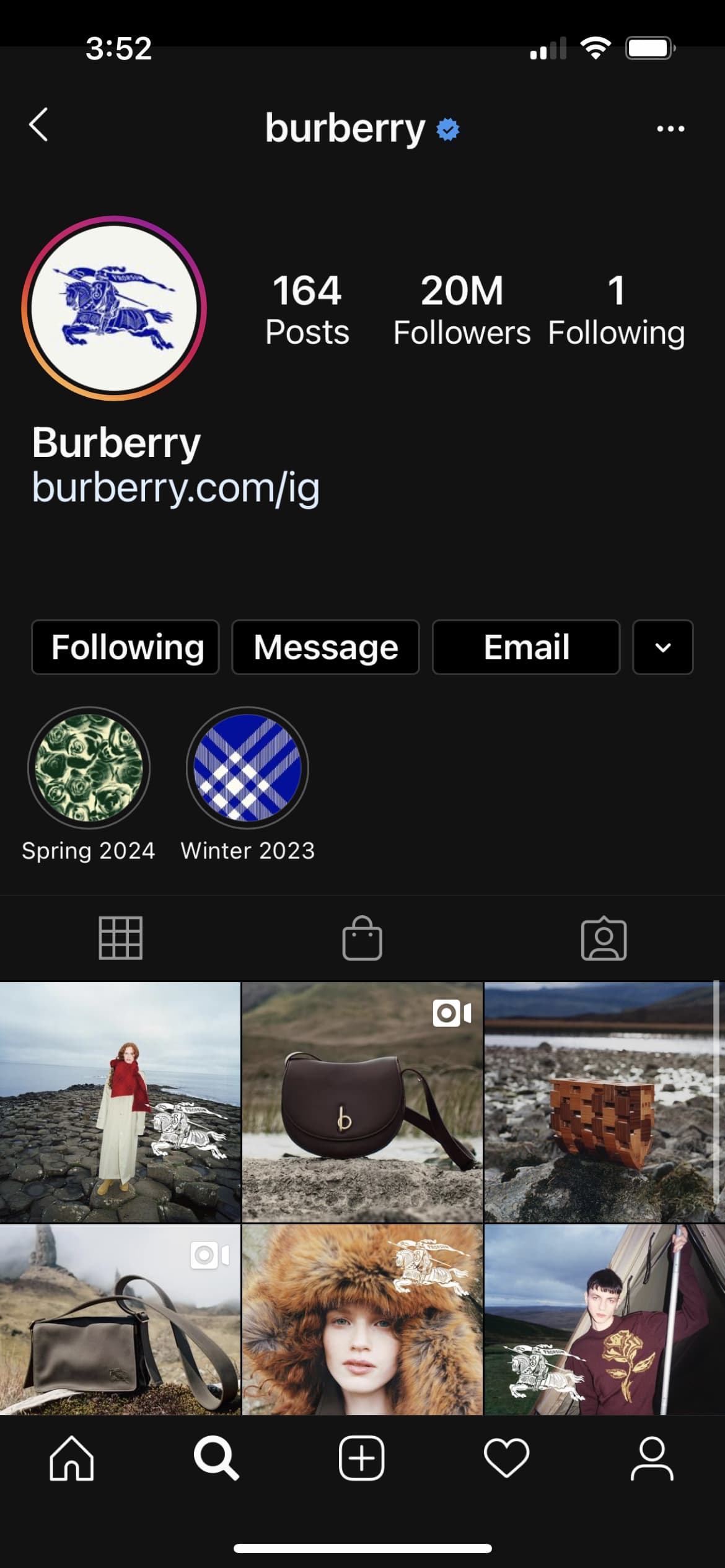 Making a bold statement
'It signals confidence: it says, "this is a new day". It's a way of showing a firm creative hand, stripping a brand back to its essentials,' says Gibbs.
It fits the channel
With a 'lean forward', always on social media strategy, the focus is on short ongoing interactions, utilizing Stories and Reels rather than dwelling on past triumphs (for which a more traditional online archive might be more appropriate).
It offers a more singular creative vision
The endless seasonal cycle of fashion can mean a brand's Instagram page can look inconsistent, particularly where they have been major creative changes.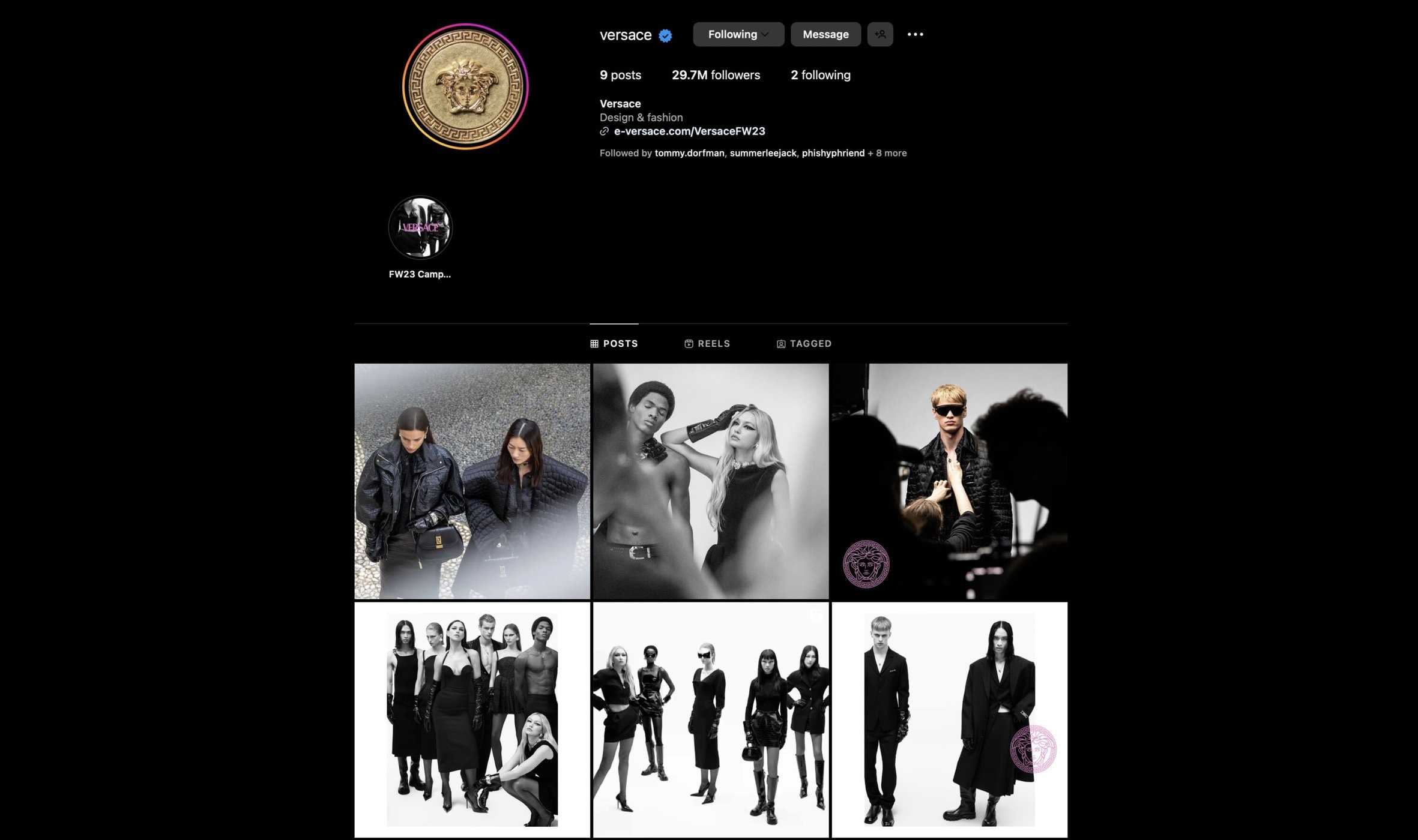 But, playing devil's advocate, the latter leads us neatly into the 'cons' column:
Change shouldn't be your only constant
The loss of archive reference can actually be damaging to your brand – particularly where brands trade off their heritage. In trying to establish a refresh, there is a danger of looking flippant and even disrespectful of your own past. This highlights a subtle point about your archive: 'The exotic part of the past is always a generation away, whereas the immediate past is just old,' says Gibbs.
Embracing drop culture might send the wrong signals
If you are a streetwear brand, drops might fit perfectly with your wider strategy. But if you trade off 'Classics', a slower, more measured approach that steps back from short-termism might be more appropriate.
Is 'lean forward' still true for Instagram?
As we all become digital first, our use of social media is increasingly 'lean back' – disappearing down a rabbit hole of content, where a rich home page full of related posts and archival references can be valuable to your brand.
This points to a wider point about our use of social media – both as individuals and as brands. We are moving beyond likes and the chase for followers to something deeper and more complex.
Key Takeaway
'You used to feel precious about every post and the likes it accrued,' says Gibbs. 'You used to think, "Oh that was a really good one, it got 200 likes" – or if you're a brand, 50,000 or a million likes. It almost felt like you were throwing currency down the drain if you deleted it.'
But what really cuts through on social media now, he suggests, is dissonance: be it an unlikely brand collaboration or a more radical refresh: 'Something to get you to stop scrolling. And just having nice photographs doesn't really do it.'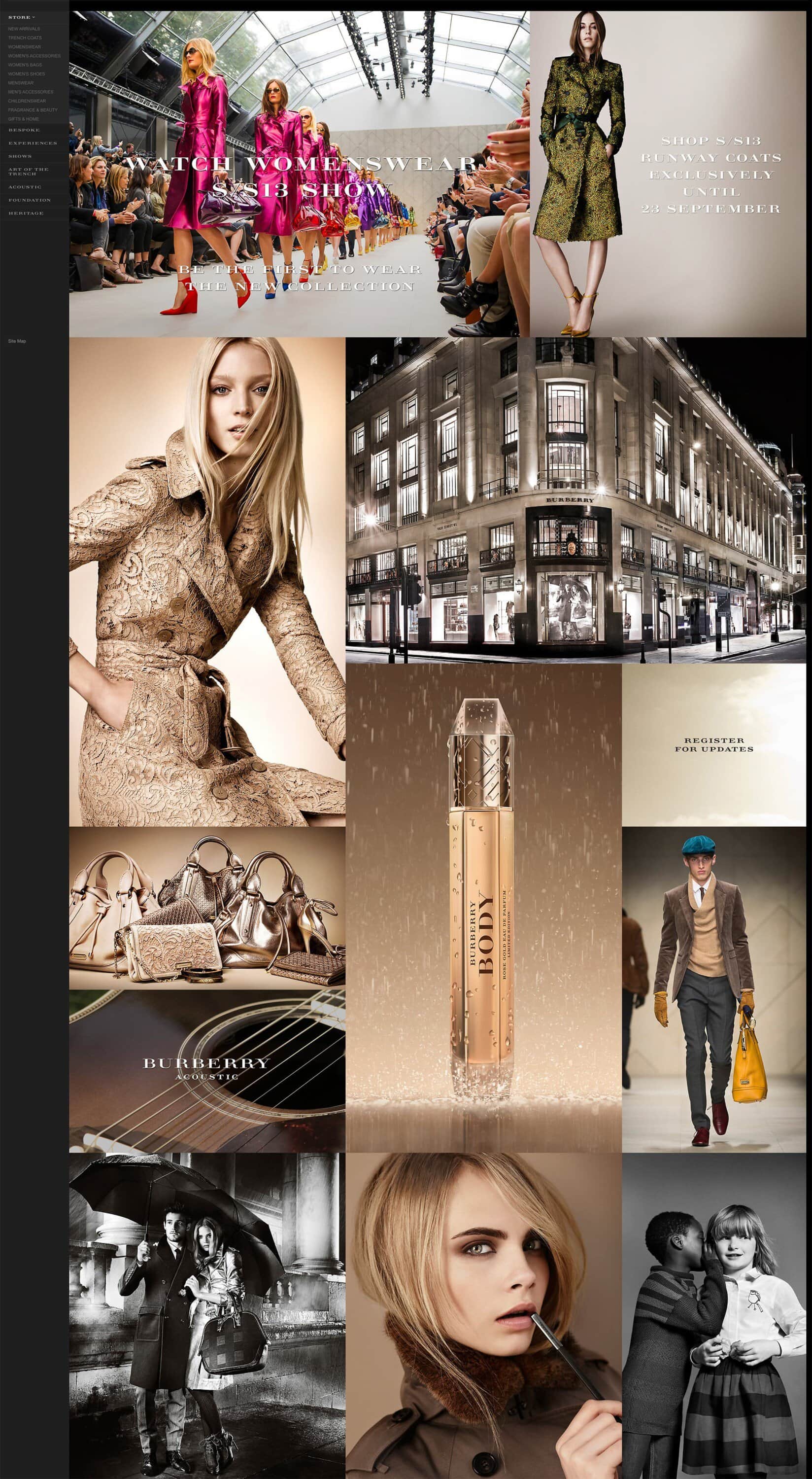 That doesn't mean there isn't a place for your archive imagery: but it might be something that sits elsewhere within your digital portfolio and is drip-fed through social media when and where it feels relevant. 'We're actually in the first wave of discovering what that means for the internet and social media,' says Gibbs. 'Look at those sites like the Internet Archive Wayback Machine – so you can see what someone's website looked like in 1995. Getting nostalgic about altavista! It's a weird spongy space where we're all still finding out the difference between the personal and professional, the brand and the person behind the brand, and how to fit that together.'

In the meantime, for all of us fighting for attention and trying to shout above the noise, the Instagram wipe can offer a useful, dissonant alternative. 'Absence is definitely a presence if you do it the right way – as any minimalist will tell you! It's about the white space, it's about silence,' says Gibbs. 'The notes that you don't play are the most important. In a world of noise, absence has value. And as people are wont to remind us, it is an attention-based economy.'
---