Supported by the Tod's Group, the Restoration Project Completed Work on the Coliseum's Hypogea
Italian luxury brand Tod's is beloved for its masterful craftsmanship of leather goods, but the brand has also been quietly hard at work for a decade on another project very close to the heart of Italian culture and history: the restoration of the Coliseum.
The Tod's Group has been committed to the restoration of the Colosseum since they first announced their funding of the project in 2011, responding to a call from the Italian government and Rome's Archeological Heritage Department for private sector support. The first phase began in 2013 with the northern and southern external facades of the structure, and concluded in 2016.
The second phase of the project, which began in December 2018 under the supervision of the new autonomous institute Parco Archeologico del Colosseo, has focused on the Colosseum's hypogea, the portion of the amphitheater which lies below the arena and that in ancient times was invisible to the spectators. The hypogea extend for about 5,000 square meters and is surrounded by a perimeter wall and 14 partitions that create a network of corridors. The central corridor housed the machines and equipment necessary for the performance of the shows. Until 523 AD, the year of the last recorded show, spectators could not enter the hypogea, and access was only possible through four underground galleries. At the end of the restoration work, a 160-meter-long walkway was installed in the Colosseum, opening up to visitors an area of the monument that had never been accessible before.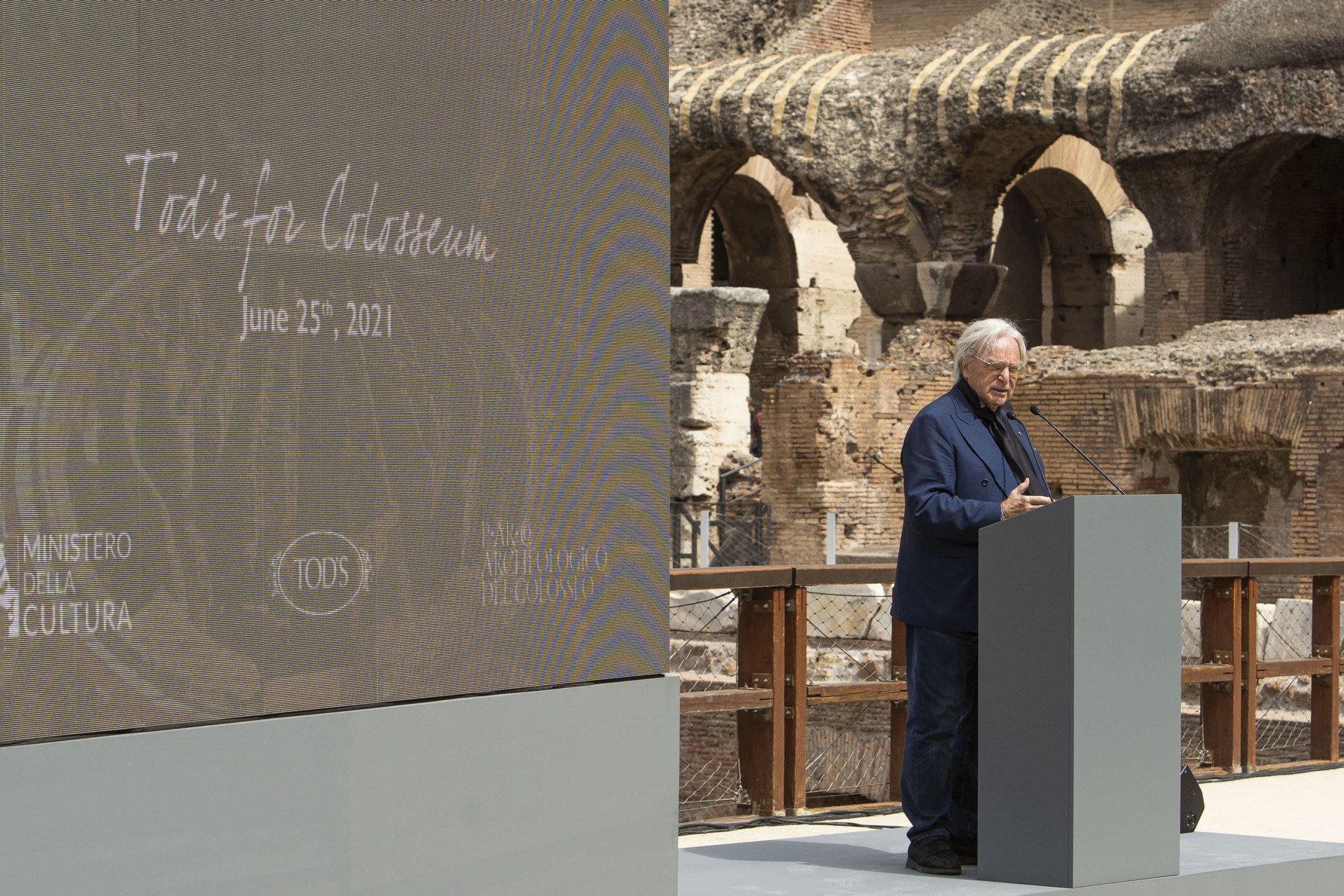 I'm a very proud Italian, and my group too. It's because of love for one of the most important Italian monuments – representing Italy all around the world.

Restoring such an important monument, a worldwide symbol of Italy, which carries a strong synergy between public and private sector is a motivation which we would like followed by others.

– Diego Della Valle, Tod's CEO
Tod's announced the completion of the second phase of restoration via a press conference – held at the Coliseum itself, no less – on the morning of Friday, June 25.
The group shared a short film and series of photographs capturing moments from the intricate and painstaking restoration process. In addition to sharing a fascinating educational glimpse into the specific restoration techniques, the film features some spectacular drone footage of the magnificent monument.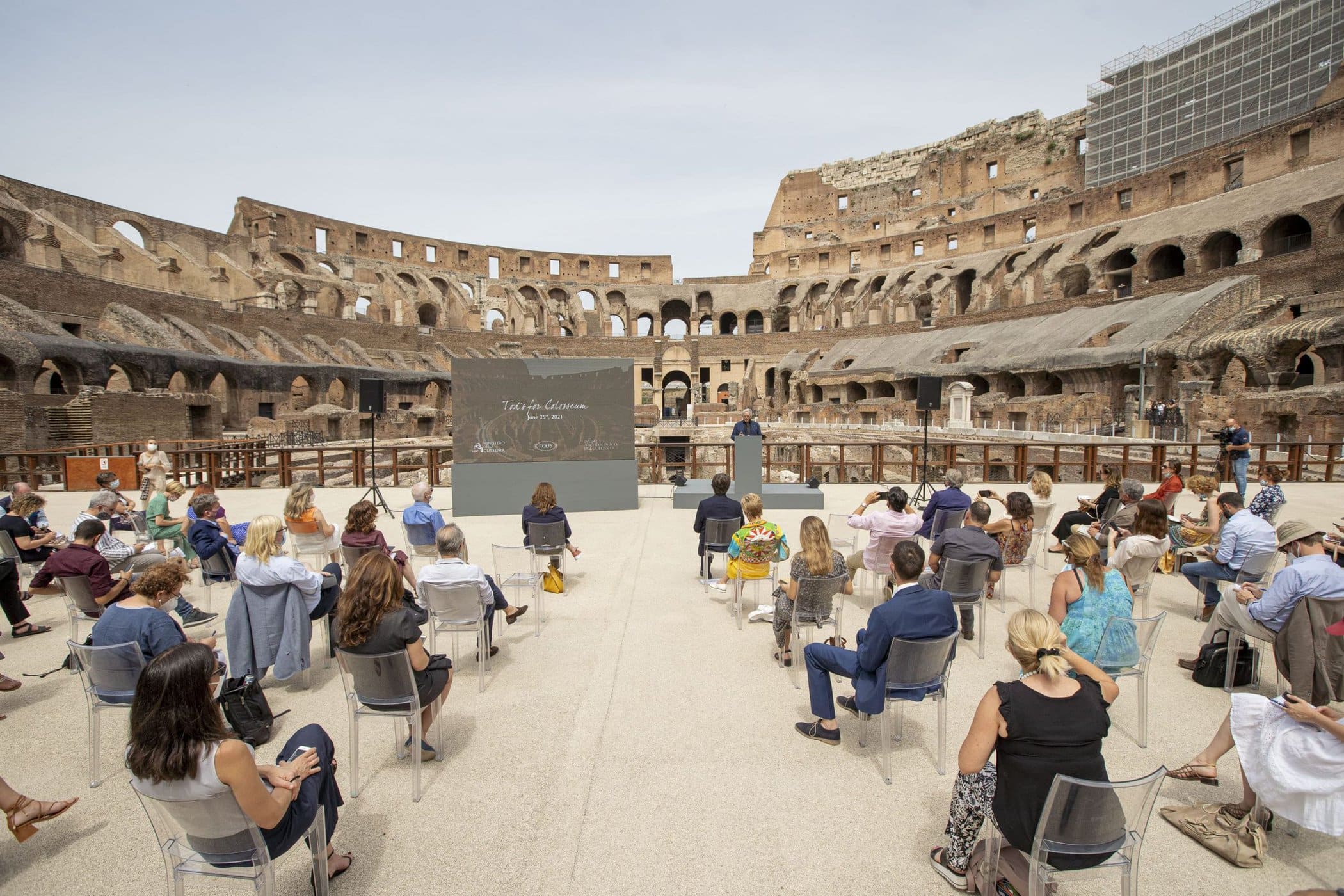 ---