---
Review of Tory Burch Spring 2023 Fashion Show
The Easy Glamor of Zen Style
By Constance C.R. White
Tory Burch took the fashion flock down by the water beneath an Alexander Calder sculpture to communicate a message of minimalist sensuality, an ease-filled approach to fashion that was a departure from her recent collections.
"I wanted to strip everything down," said Burch after the show. "I felt like I needed a bit of a palette cleanser, but I wanted it to still have a richness to it." A certain confidence is necessary to pull back and go with such low-key ease.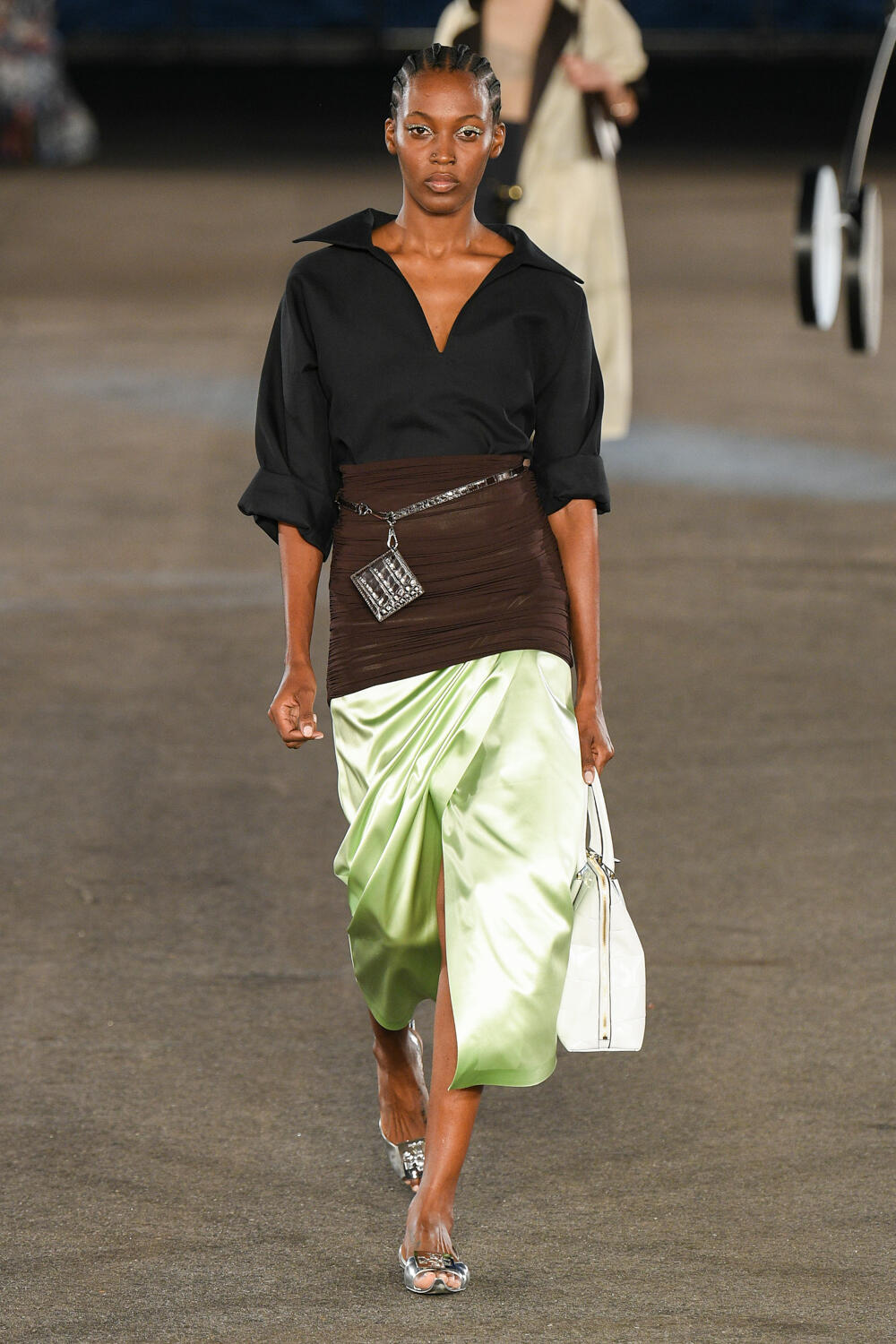 I wanted to strip everything down.I felt like I needed a bit of a palette cleanser.
There were pieces that provided the heartbeat of the collection. Though each looked simple, they were working hard. Burch wanted these pieces to lead a double life. One was the bandeau. It wrapped around the hips like a superwide belt or mini skirt. It could expand into a dress or a longer skirt, the designer explained.
Several looks had an overlay that looked like an ethereal, translucent tunic. Made from textured organza, It was designed as part of the dress, to be worn, Burch said, with the dress or removed from the dress.
The setting added dimension to the clothes. An orange silk chiffon skirt fluttered under a bandeau, as the wind lifted the fabric.
As a backdrop, the calm of the sky at dusk and rippling Hudson River could not be beat. It echoed the clothes perfectly. It was exactly what Burch was going after.
Shades were muted with occasional bursts of vivid color. Burch used browns, ecru, white, black, and pale greens. Even the season's gold coat was a toned down affair with a soft patina. Turquoise, orange, a burst of yellow, provided the pop.
The clothes had a hint of Indian influence to them. "I've always loved the workmanship," said Burch. "We did a lot with Indian brocade and hand-embroidered mirrors." with a light touch, she emphasized. A pantsuit had the soft deconstructed look of traditional Asian jackets and pants.
Such a style could be for daytime or evening, but that's not what Burch was thinking. "I didn't want a rule of dressed or casual," she said." I wanted to blur that line. Women don't want to be restricted anymore." About those shoes." I'm really excited about the shoes," said Burch. The footwear was far more showy than the clothes, but it matched its individualism. Most everything was flat and a nod to architecture.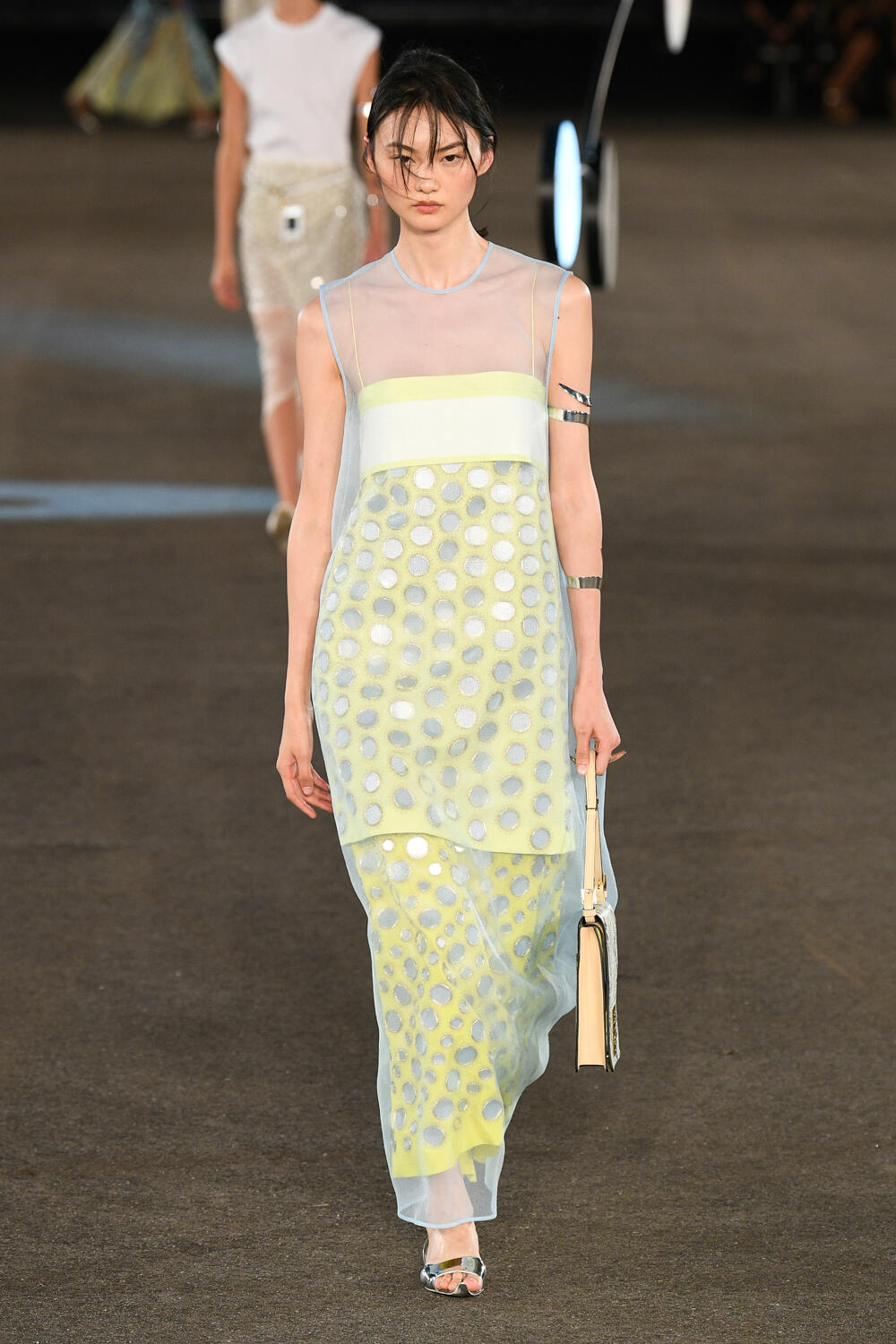 A pair of apple green slingbacks had the bottom on top of the sole instead of the bottom. What Burch called "an inverted heel". A silver pair had a tiny square toe and a large square back. There was a trompe l'oeil toe ring on shoes, introducing some surrealism to the mix. It all added up to a sense of playfulness, and a little strangeness and wonder.
---