Ad Campaigns Push the Narrative Behind Unexpected Collaborations
By Mark Wittmer
Fashion collaborations are par for the course these days, and often even tend to feel overused and under-inspired. Designers occasionally seem to think that if they don't have a good idea for a collection, a collaboration with a random brand or trendy artist might at least get the kids talking.
The best collaborations, however, recognize that putting two names together is just the beginning, and use the creative opportunity to explore unique artistic projects that are more than the sum of their parts.
This season saw brands make smart use of campaigns to explore the creative concepts behind some unexpected collaborations, and use well-executed visuals to draw us into these unique collaborative worlds.
Though he has often worked with other artists and designers, the Gucci X North Face collection was creative director Alessandro Michele's first direct collaboration with another brand during his time at Gucci. When the team-up was first teased back in September we were rather surprised, as the focus and style of each brand seems quite different. However, after getting a look at the collection as embodied in its outdoorsy and casually gorgeous campaign, we saw that the marriage of minds works wonderfully.
Craig Green's collaboration with Moncler produced an innovative and wholly original idea for a campaign. Tying the collection together is a new monogram that Green designed for Moncler. This ambiguous, rune-like symbol was then brought back into nature by being transformed into a functional raft. Three different versions of this strangely beautiful vessel were created by Green and Moncler, and they form the centerpiece of the campaign.
Green's work in creating and capturing this raft – both an art piece and a functional tool – embodies the humble act of listening to nature and hearing what it has to teach us.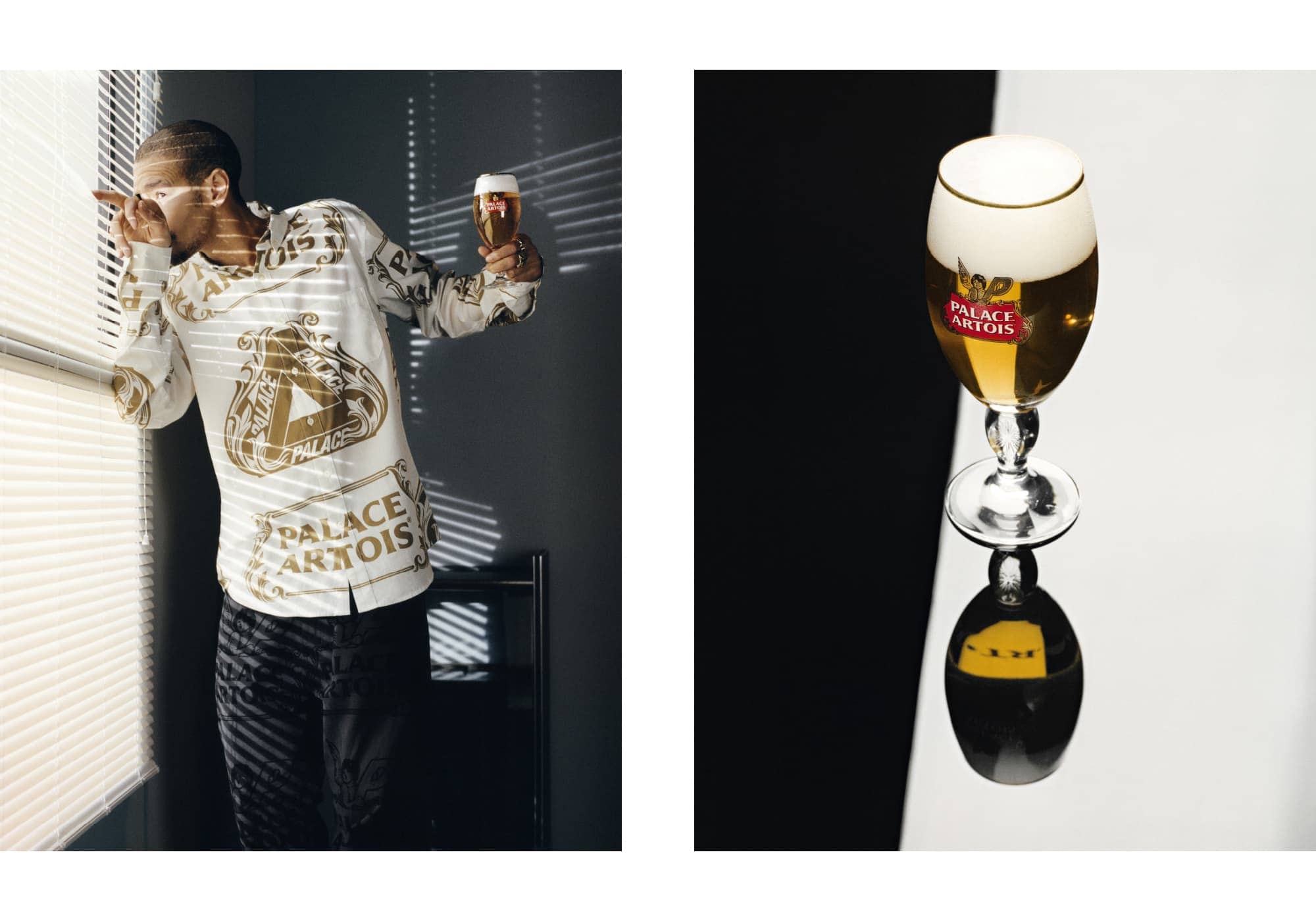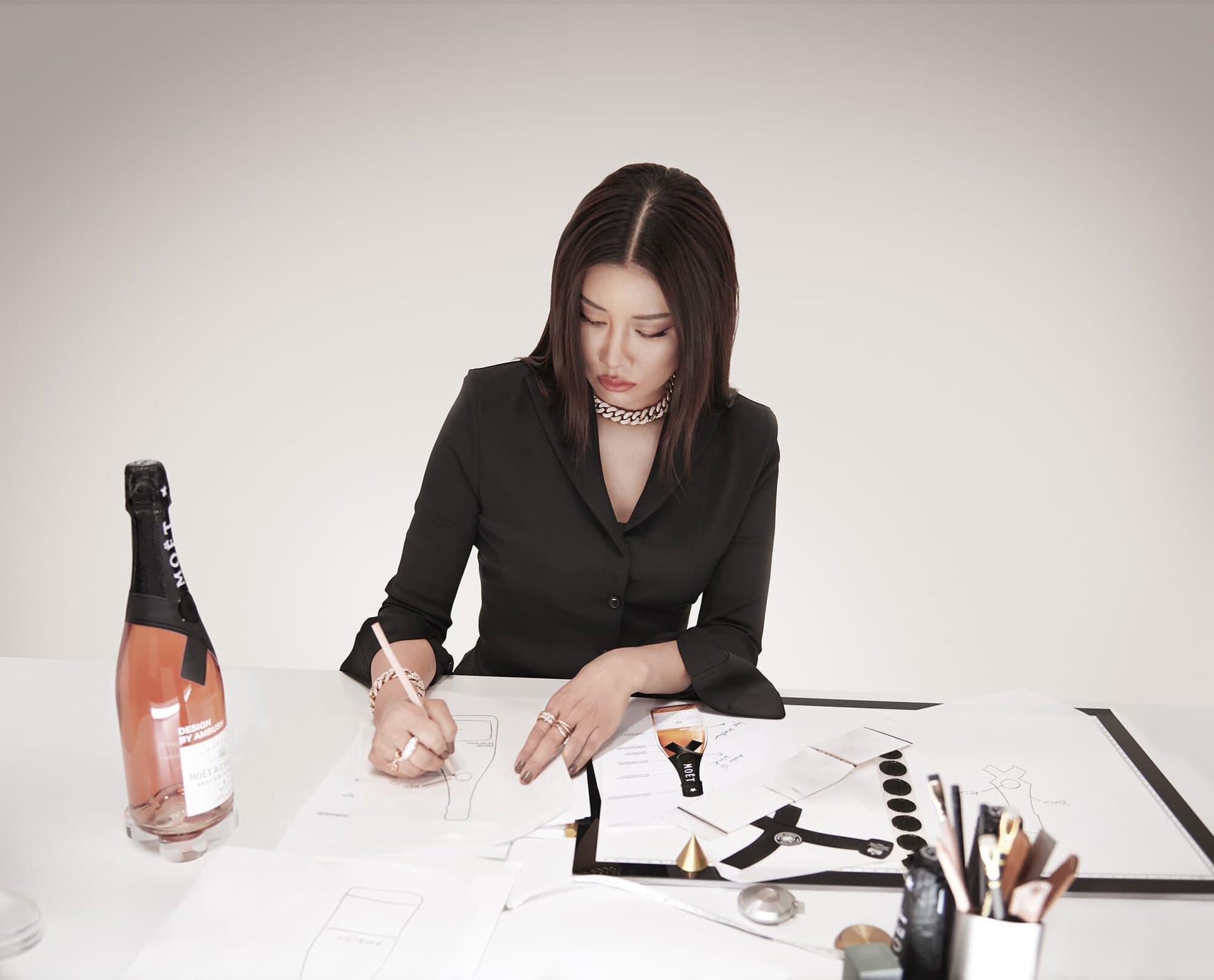 Two different collaborative campaigns celebrated the intersection of fashion design and drinking culture.
The delightfully unexpected Palace Skateboards collaboration with iconic beer Stella Artois paid homage to the rich intersection of skate culture and British drinking culture, applying Stella's iconic visual aesthetic to Palace's skate and streetwear staples. The collaboration was celebrated with a short film that combined a classic approach to skateboard videos with a surreal and cinematic celebration of London's pub culture.
Meanwhile, Tokyo-based streetwear brand Ambush collaborated with French champagne house Moët & Chandon for a lesson in thoughtful product design. Creative director Yoon Ahn was given complete creative control to design special-edition bottles for two of the house's most iconic champagnes, and brought her signature slick and forward-thinking style to the process.
For us, the most exciting part of this campaign was getting to see a strong and unique designer bring her creativity to a completely different and unique realm of product design.
In addition to finding a smart new opportunity to connect with fans by creating original Spotify playlists, the Fred Perry X Gorillaz collaboration was a subtly brilliant way to reclaim the brand's iconic tennis shirt – which, after forming an important part of many diverse cultural and music scenes, unfortunately has become the unofficial uniform of the far-right Proud Boys hate group. The collaboration with virtual band Gorillaz formed another important push to reclaim the sense of inclusivity and intersectional community that the piece first came to represent. With its wide range of international collaborations and progressive political outlook, the band is an excellent choice to embody this spirit – and they did it with virtually impeccable style.
With thoughtful and unique narratives that reach beyond the superficiality of name recognition, these collaborative campaigns prove that who you collaborate with is only as important as what you can make together.
---