Review of Valentino "Escape" Capsule 2023 Ad Campaign by Art Director Vilhelm Björndahl and Photographer Marie Schuller with models Martina Biondino, Gabril Igale, and Yaz Yüceil
Valentino escapes into summer with a sultry and cinematic campaign by photographer Marie Schuller and art director Vilhelm Björndahl.
The campaign highlights the house's new "Escape" capsule, which breathes new life into three prints drawn from its archives – Animalier, Panther, and Loop. Schuller's photographs draw on the hypnotic and vibrant energy of these repeating patterns, situating them in elegant and airy compositions that find her trio of striking protagonists indulging in summertime relaxation.
But the campaign really comes to life in the accompanying short film – also directed by Schuller – which uses the framing device of a remote chess game and a dadaist repetition of the phrase "horses don't move in straight lines" to create a heady and cinematic, nonlinear narrative. Bolstered by an excellent soundtrack in the form of a track from Claudio Tallino's score for the 1976 erotic drama Cálamo, the film is a sumptuous homage to the classic drama of 70s Italian cinema.
Digging into the archives of Italian fashion and film, Valentino deftly shows that these classics are just as suited for the summer of 2023.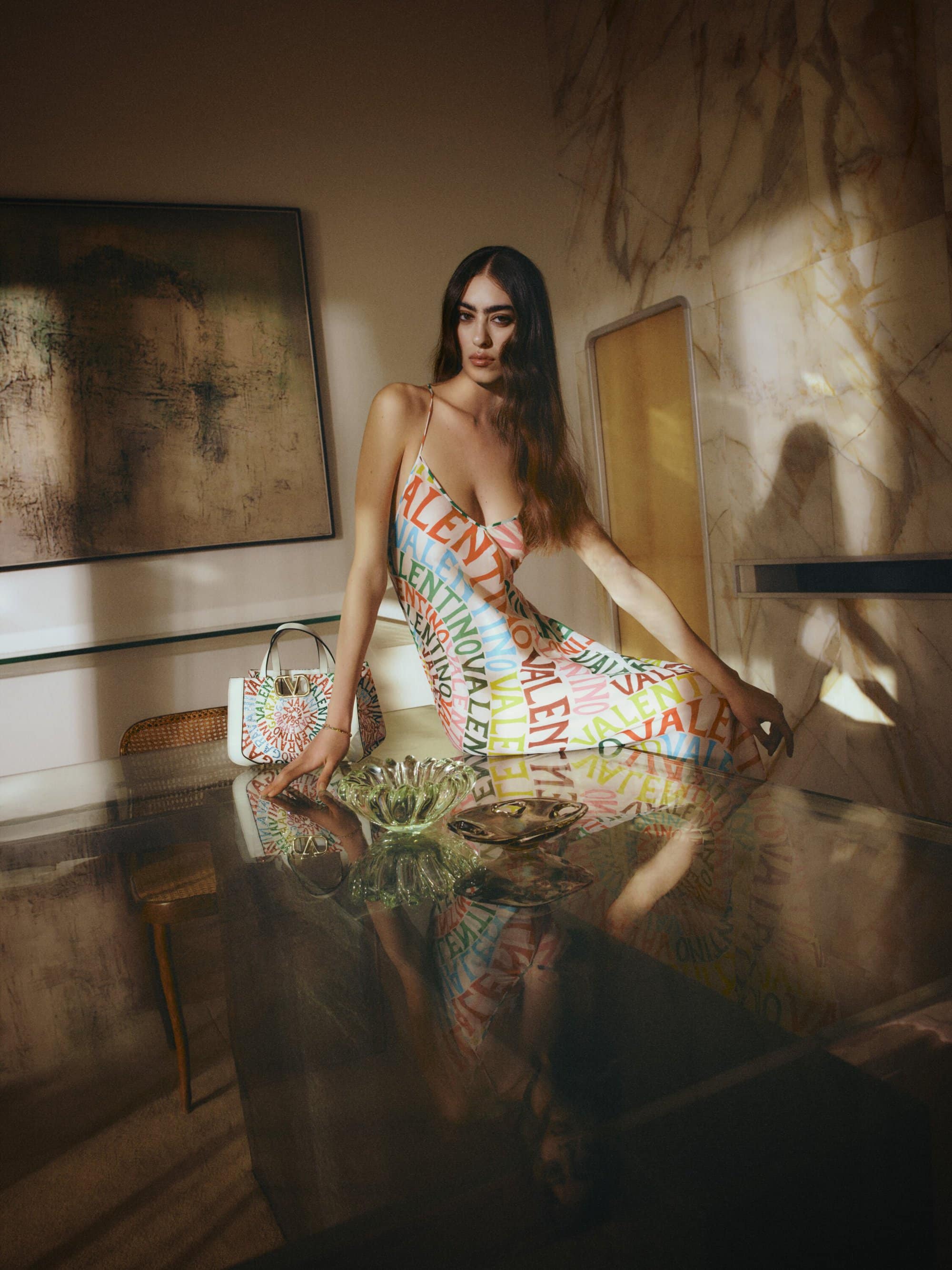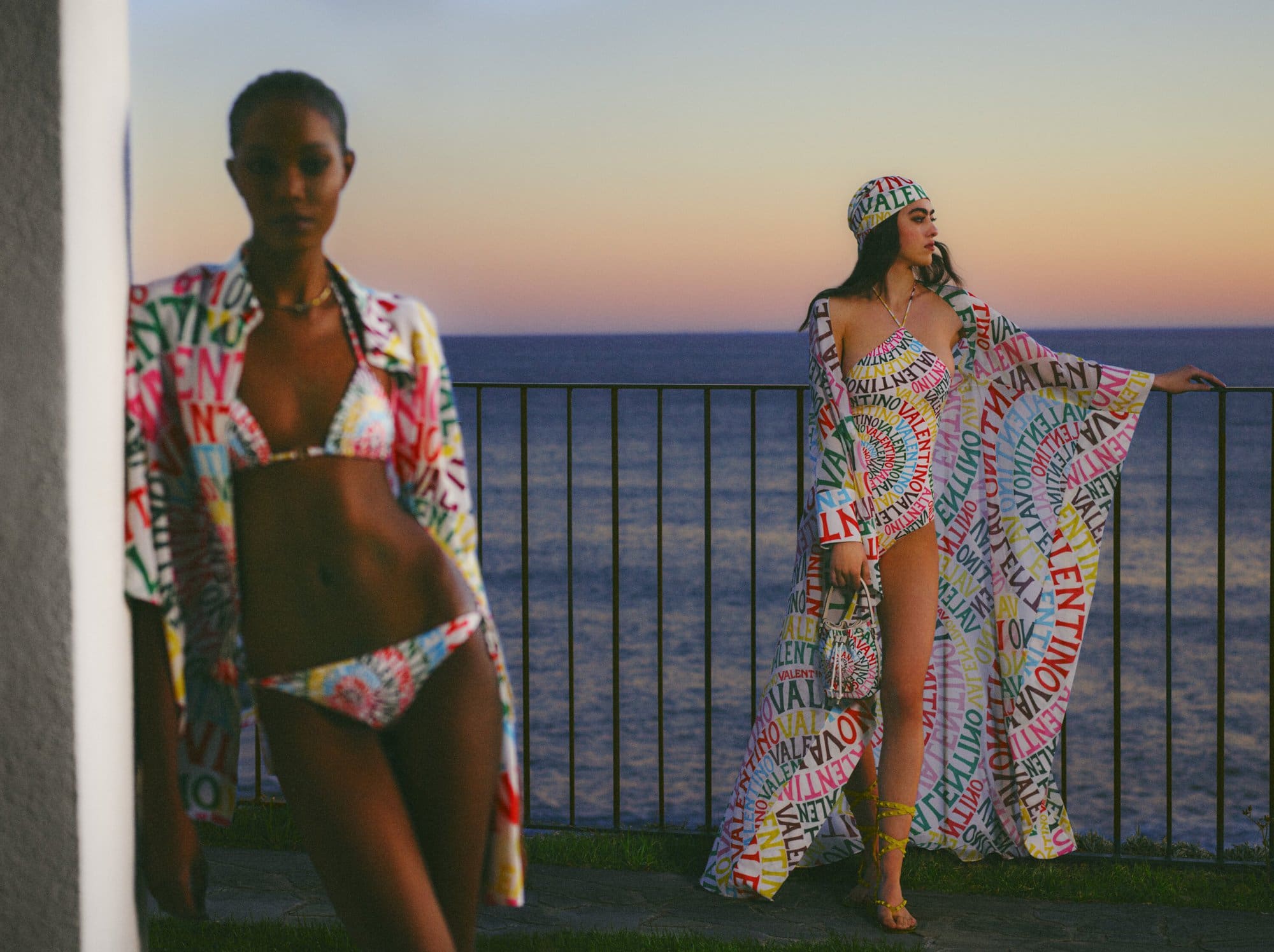 Valentino Creative Director | Pierpaolo Piccioli
Art Director | Vilhelm Björndahl
Photographer & Director | Marie Schuller
Models | Martina Biondino, Gabril Igale, Yaz Yüceil
Hair | Patti Bussa
Makeup | Letizia Morlè
Manicurist | Avnails Arianna
Set Designer | Elena Mora
Music | "Lone Stepbrother" by Claudio Tallino

---