Fondazione Prada presents "Wes Anderson – Asteroid City: Exhibition" in Milan from 23 September 2023 to 7 January 2024, in collaboration with Universal Pictures International Italy. The show anticipates the Italian theatrical release on 28 September 2023 of Asteroid City, the latest film by Wes Anderson.
On view at Fondazione Prada's Nord gallery, the project includes a selection of original sets, props, miniatures, costumes, and artworks featured in this movie, which premiered in the 2023 Cannes Film Festival. These immersive installations transport audiences into the creative universe of Anderson's eleventh feature film. Asteroid City takes place in 1955 in a fictional American desert town famous for its meteor crater and celestial observatory. It narrates a convention of young astronomers and space cadets, bringing together students and parents from across the country and spectacularly disrupted by mysterious events that will change the world.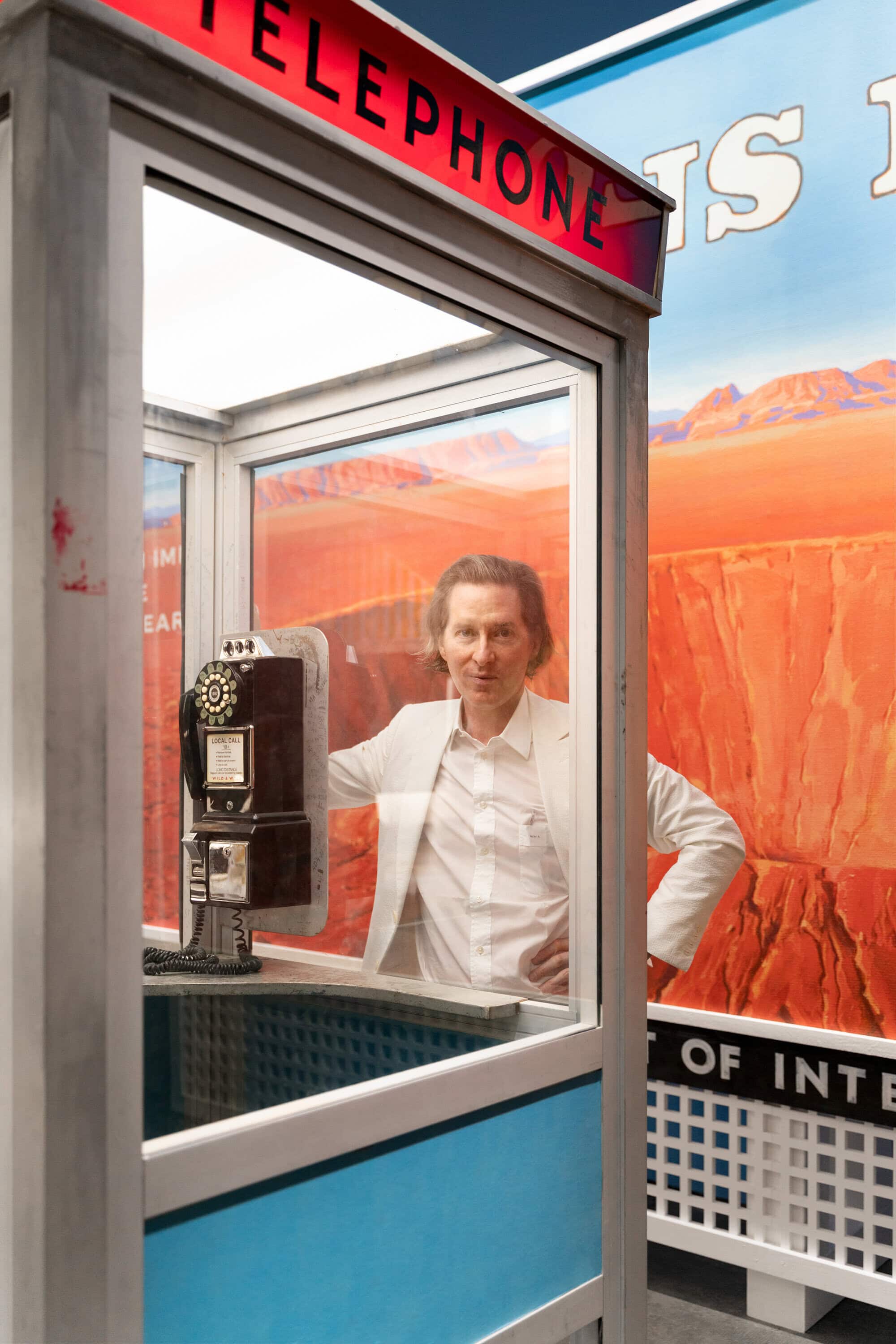 Two years after The French Dispatch (2021), Wes Anderson returns to the big screen with a film that mixes science fiction with the spirit of Broadway and in which we find the stylistic features that have established the American auteur's international reputation. The film boasts a stellar ensemble cast featuring, among others, Jason Schwartzman, Scarlett Johansson, Tom Hanks, Jeffrey Wright, Tilda Swinton, Bryan Cranston, Edward Norton, Adrien Brody, Liev Schreiber, and Hope Davis.
As commented by Wes Anderson, "My personal wish might be to have every prop and costume we ever made for all our movies transferred into the Fondazione Prada to live there indefinitely for all time (if they could spare us the space). Rem Koolhaas also designed one of my very favorite cinemas in the world right in the middle of it."
Asteroid City can be considered an unusual combination of Western and Sci-fi movies that traverses the feelings of grief and loss. The blinding brightness of its cinematography contrasts with the exhibition's mysterious and darker atmosphere, allowing the audience to experience some of the movie's deeper themes more intensely. The show transfers the film's fictional landscape and environments into a real, physical space. It is a backward journey in which the sets and various decorative elements, especially conceived and realized for a cinematographic production, regain their materiality, confronting the visitors' physical presence, who replace the actors and the crew initially featured in these environments.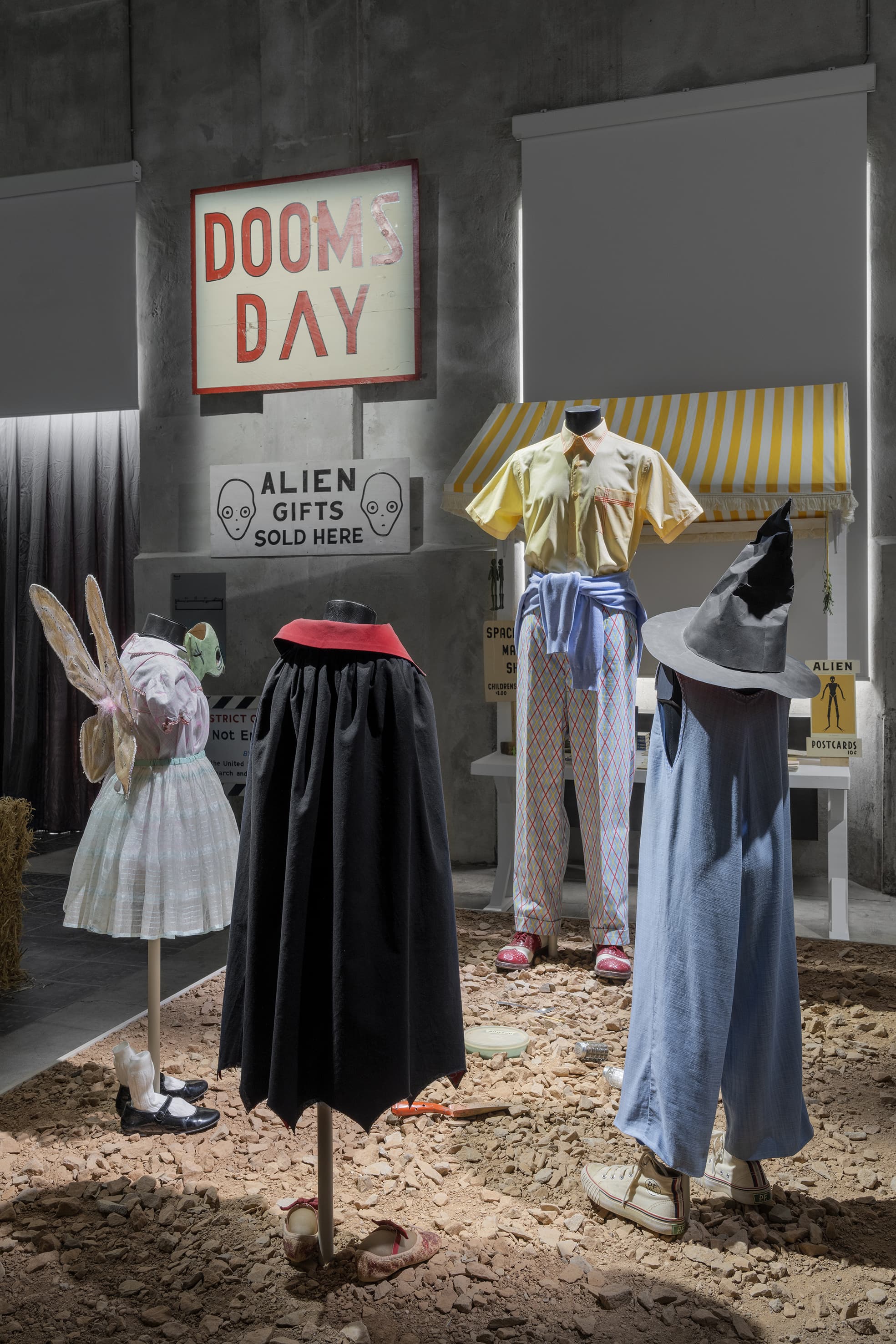 In Fondazione Prada's Nord gallery, selected scenery elements are arranged in independent installations, each of which refers to a key scene from the film in an order that follows its plot almost faithfully. Each exhibition section is associated with an audio track extracted from the connected scene. However, the exhibition path offers visitors the opportunity to invent their autonomous narrative, moving freely between the various sequences of the exhibition and the film.
Detailed sets and original props on display include the miniaturized model freight train that cuts through the desert, humorous pastel-coloured vending machines stocked with snacks, cigarettes, beverages and ammunition for the Asteroid City population, the telephone booth, billboards, flags, street signs, artworks, and many of the characters' costumes, accessories and other items —like books, hand-written notebooks and musical instruments—, arranged together with set pieces to recreate sequences from the film. Also on view are the Roadrunner and the Alien puppets conceived by Andy Gent, who collaborated with Anderson for Isle of Dogs (2018) and Fantastic Mr Fox (2009).
"Wes Anderson – Asteroid City: Exhibition" translates the film language into a new artistic medium. It allows for a deeper reading of complex subjects about human existence and various American political and social ideals that run through the director's vision. Fondazione Prada's exhibition provides a rare opportunity to explore the filmmaking process in its concreteness and inventiveness and analyze cinema storytelling from an up-close and unprecedented perspective.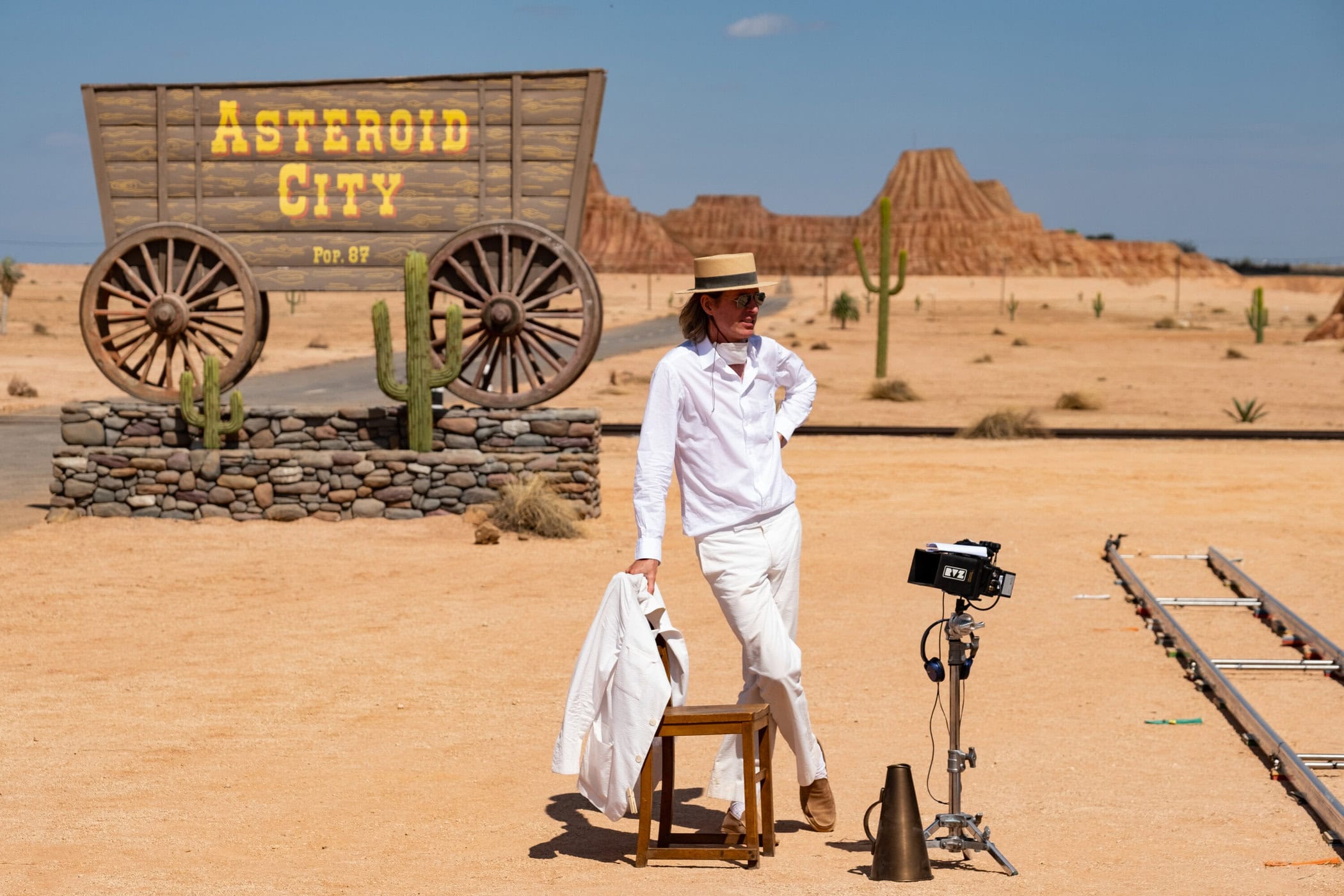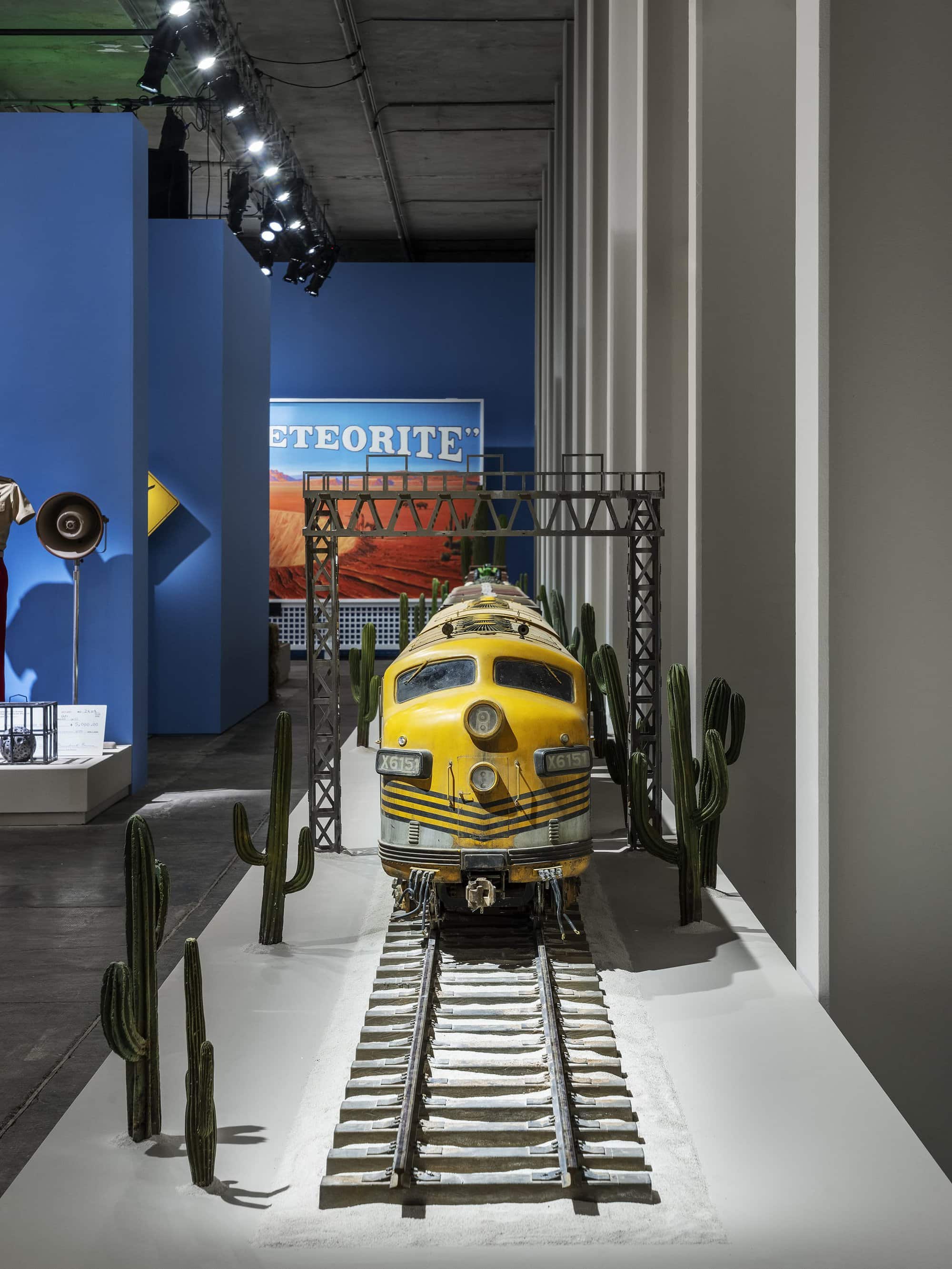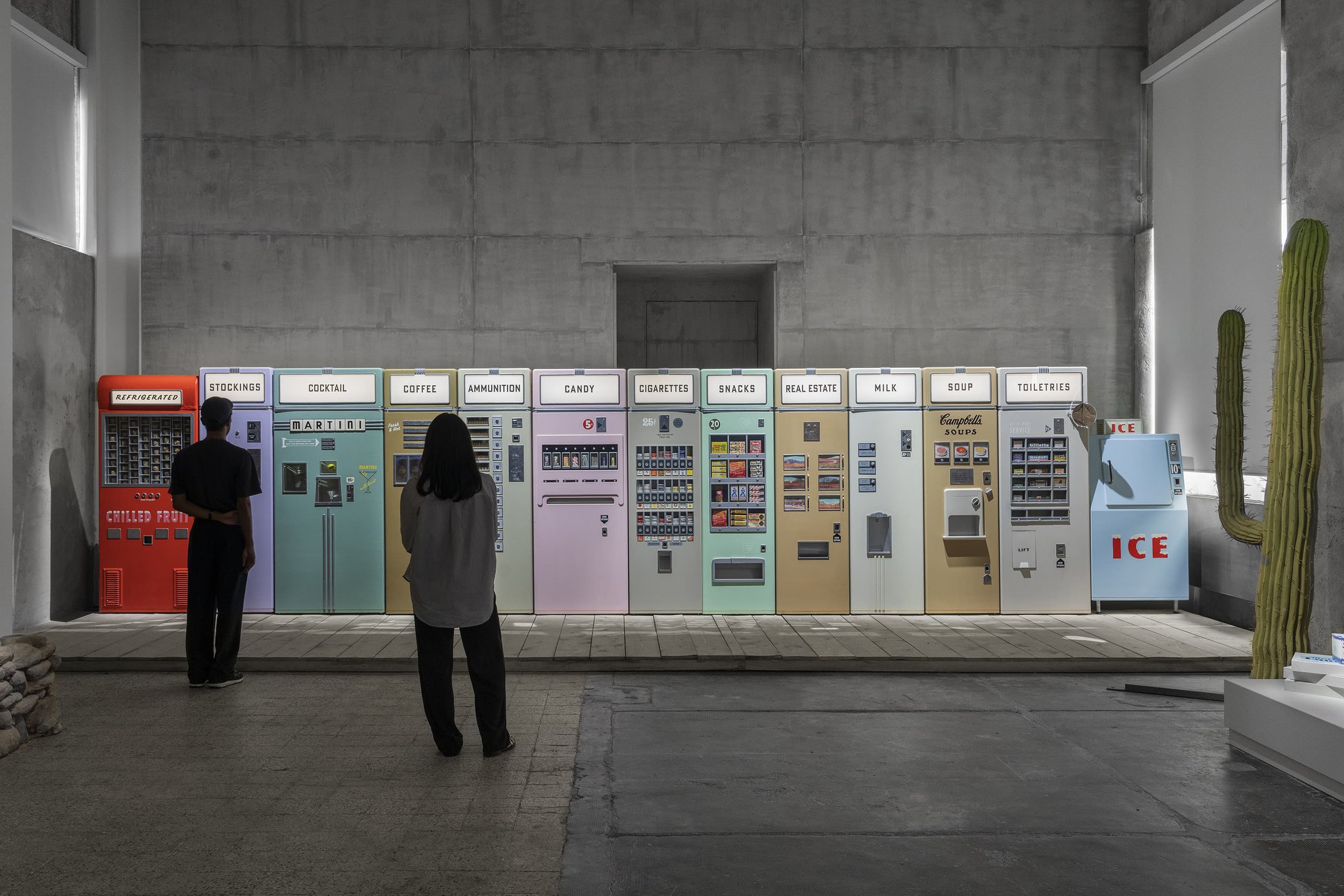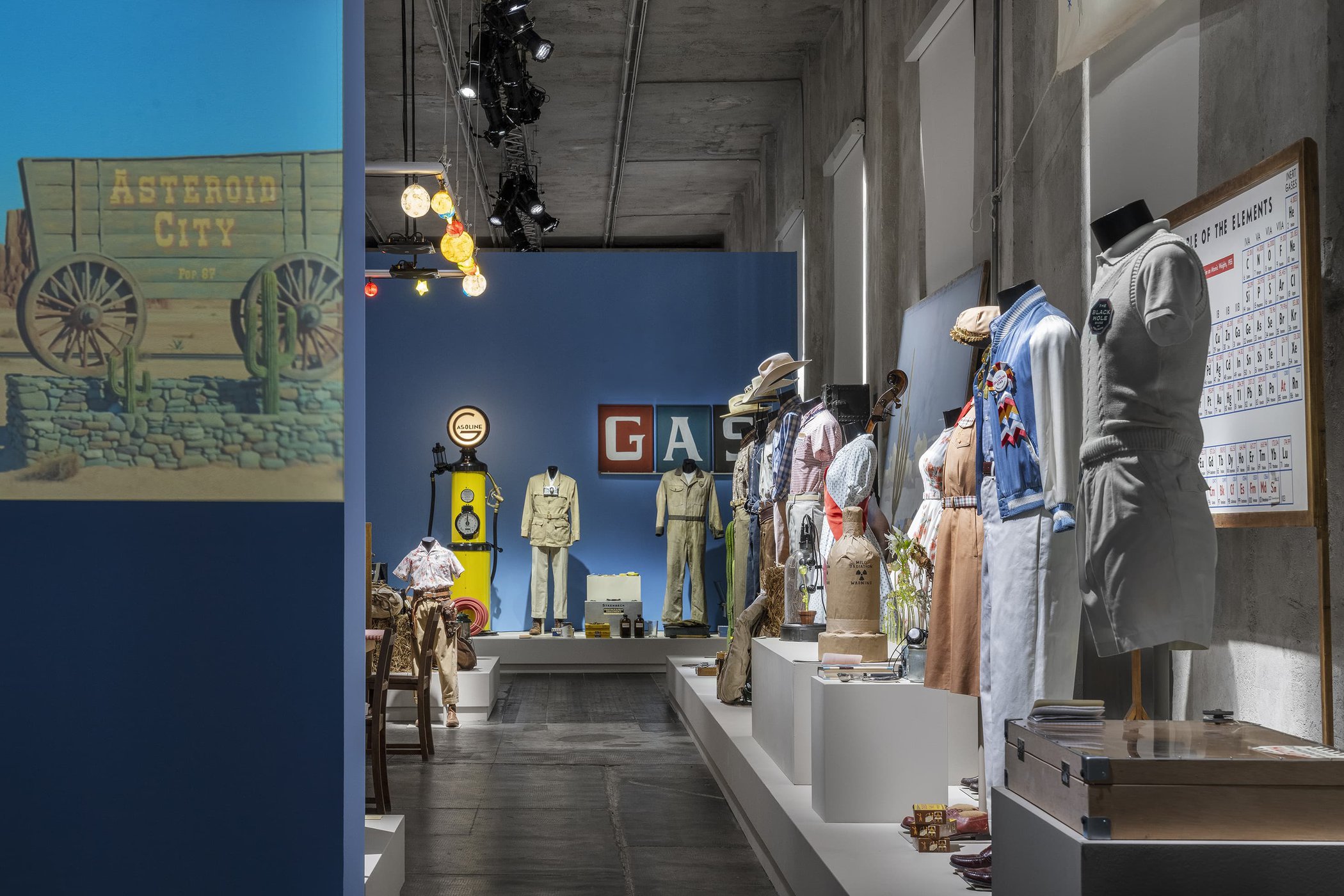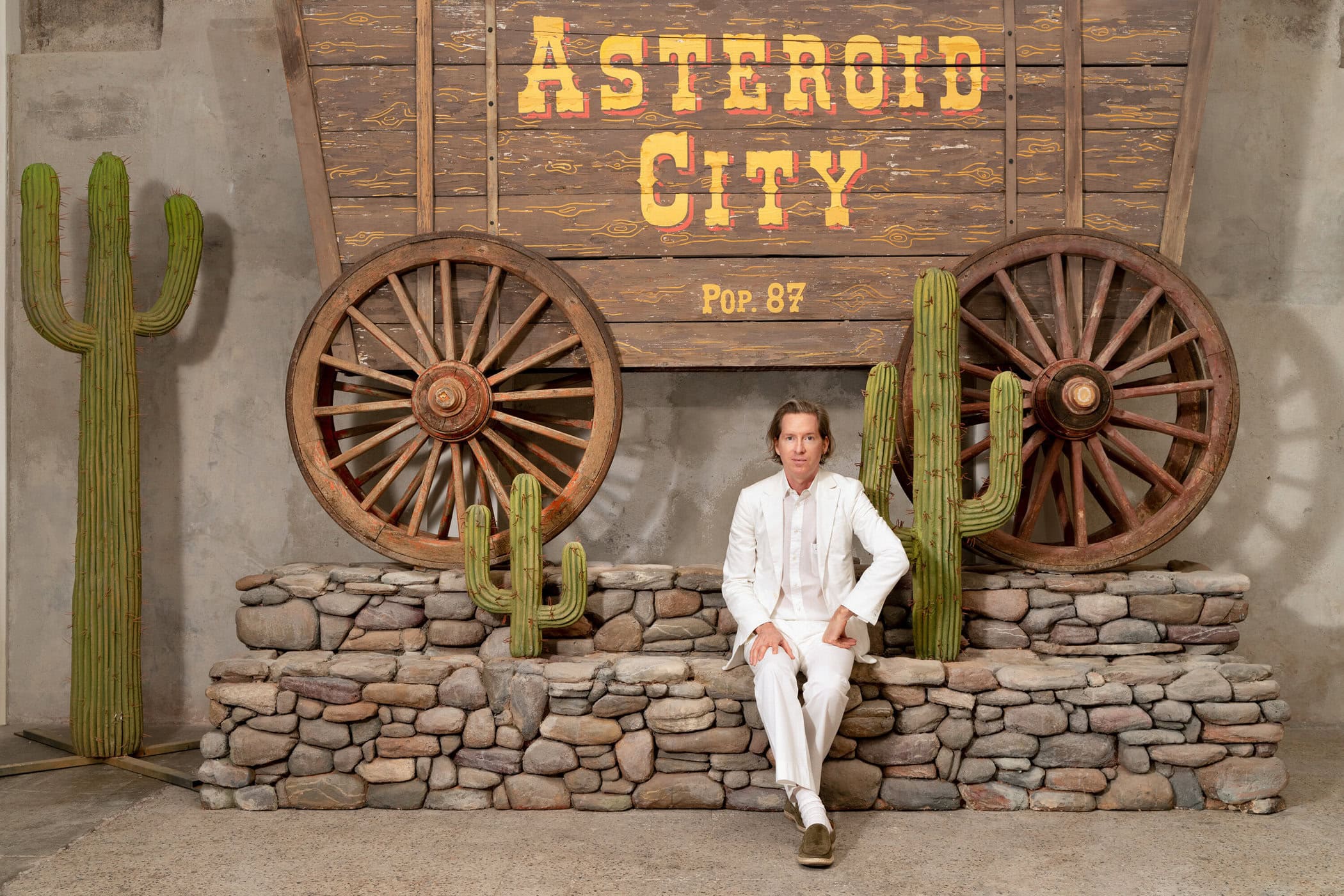 ---