---
A truncated New York Fashion Week is due to start on September 14th, but the American outpost of the "Big Four" fashion weeks still has unanswered questions around its relevancy. Questions that were swirling long before its last physical event in February, which was compounded by the absence of CFDA Chairman Tom Ford, who decamped to LA to tie-in his show with the Academy Awards. Now with the addition of a pandemic – that has left the industry in a state of freefall – insiders are asking how New York Fashion Week can evolve to regain its once-prominent status on the international stage and support the growth of the next generation of American-made designers.
If it is willing, the CFDA can re-invent NYFW as a global showcase for American innovation, by taking the idea of the American brand outside the confines of the New York epicentre and pursuing the concept of slow (or at the very least slower) design. Putting the focus on quality over quantity and supporting designers to go at their own pace and do what's right for them in terms of seasons and shows. The body can build on the sustainable resources they have cultivated on their platform, including their most recent initiative 'Runway360', which serves as a year-round product launch and sales tool. The innovative use of this platform will allow continued exposure for brands and designers and will usher in a fully immersive digital experience, which will lead the way in cutting down on the waste that is produced through runway show production and the sampling process.
SEARCHING FOR AN IDENTITY?
The apparel market in the U.S. was worth an estimated $368 billion in 2019 and is one in which luxury can mean anything from a well-tailored suit to an oversized hooded sweater. But has American fashion at a designer level lost its identity? When it has diversified so much over the past decade, do the typical stereotypes of sportswear and lifestyle associated with it still stand? Well, in a word, yes, and it is these traits that American designers have mastered. They have tapped into what their customer wants, and she is not necessarily the woman pairing leather culottes with a deconstructed trench coat, despite what is presented on social media. She is seeking everyday ease, but also options that will suit her lifestyle, which is how these brands best serve their market. Brands like Tory Burch give you soft prep with a nostalgic nod; Jonathan Simkhai real-world femininity; Oscar De La Renta's Laura Kim and Fernando Garcia daytime decadence; and newcomers like Reese Cooper and Area elevated utility and unadulterated glamour respectively.
The legacy of American design, from collegiate branding to casual sportswear, and sneaker culture, have all served as inspiration across the waters for the once formal-facing European brands. With fashion houses from Alexander McQueen to Prada seeing double-digit sales growth from chunky sneakers and nylon bucket hats. Yet the brands who capitalized on this demand in the nineties (Donna Karan, Ralph Lauren, Tommy Hilfiger, and Calvin Klein) have all but disappeared from the New York schedule. And while designers do rotate, the fresh flock of Americans has often decamped to Europe for better visibility.
American designers need to dig deep and find their own unique voice again, for too long they seem to have been hanging on the coattails of their European counterparts. For a country that was founded as a land of opportunity, freedom of expression, and an 'anything is possible' mindset, they have been playing catch up for a long time. Even the big American designers defected across to Europe in recent years to where the most important buyers, retailers, and global media attend in large numbers.

– Gareth Scourfield, Creative Director
Show attendees who come to discover emerging talent, may not be expecting the grand spectacle of a Balenciaga submerged runway, or the waitlist inducing envy of a Bottega Veneta clutch bag, yet both those aesthetics can be found in the collections of a Pyer Moss or a Peter Do. As Acyde Odunlami, Creative Lead-at-Large of The Face put it "NYFW does a good job, it's a strong launchpad for new brands to emerge- brands like Telfar, Pyer Moss, and the ever-revered HOOD BY AIR have benefited from being a part of the amazing revolving door of NYFW". Then you have brands like Monse, Brock Collection, Christopher John Rogers, and Khaite, who could all be the next American legacy brand. But they will need the power of the CFDA to navigate them through this period of transition
RE-IGNITING THE FLAME
The fashion capital of London was once considered the 'city-to-skip' by editors and buyers who would fly directly from New York shows to Milan. Then, big-name brands including Burberry and Victoria Beckham returned to the fold and in-effect book-ended fashion week. This brought back a much-needed buzz to the city, boosting the attendance of shows, from the likes of Erdem, Preen, and Roksanda.
New York in comparison has always had tentpole brands, from Michael Kors to Calvin Klein – which saw an uptick in desirability and celebrity interest when it appointed Raf Simons to the helm in 2016. Yet in recent years a failure to move the needle in terms of creative direction has led to the absence of key attendees from the worlds of press and retail. To compound the matter, NYFW has become a hotspot for three different categories of shows that don't occupy their fellow tentpole fashion weeks across the pond: contemporary shows, eveningwear shows, and basic wear shows often held as presentations. The overload of less 'designer' offerings, perhaps because the selection standards for showing in the U.S. are managed by an organzation whose membership is entirely comprised of designers, makes for a less appealing fashion week overall. Giannie Couji, Editor-in-Chief of Ubikwist magazine, explains:
NYFW doesn't really have the same appeal as [its] European counterparts. I think its more celebrity-driven than any other city. There are only a handful of interesting designers on the calendar, the rest could easily be seen in the showroom and it's not really necessary for them to have a runway show.


– Giannie Couji, Editor-in-Chief of Ubikwist magazine
The evolution of NYFW should focus on 'less than more' and 'better than broader' when defining the schedule. After all, Paris Fashion Week has admittedly prided itself on its selection rather than simply being a showcase for French designers and the result is the most attended of all the fashion weeks. And at the very least bucket the contemporary and eveningwear shows on the last two days to buy travel time for those looking to get ahead of jet-lag upon returning to Europe.
America could also focus on elevating design-led sustainable fashion, by helping the consumer build on their wardrobe and creating products that can fit seamlessly into their current lifestyle. Designers such as Amy Smilovic of Tibi have discussed looking back at past seasons collections and creating looks that compliment what they had previously presented on the runway. Talking on her Style Class IGTV series, she has discussed creating 'Without-fail', 'Have-to-Have', and 'In-and-Out' styles that give the customer the versatility to buy into products that can be part of their everyday look or can be worn when it's on-trend, put away, then brought out again. Choosing to make in limited quantities, and only going back into production when customer demand warrants it, means the brand is constantly monitoring their inventory and minimizing waste.
LOCATION, LOCATION, LOCATION
The appointment of Tom Ford as CFDA Chairman was one of the first indications that the Council was willing to make changes to the status quo. Ford himself has worked internationally across London, Paris, New York, and now LA. His time-out as a Film Director also serves to bring a new perspective – not just in terms of partnerships with media companies – but to offer guidance when helping brands pivot into the world of fashion film and digital media as the format of the future. The seeds of which were planted when he set up an advisory board within the CFDA made up of tastemakers from the fields of art, media, and contemporary culture. These included Elle Magazine Editor-in-Chief Nina Garcia, Estee Lauder President John Demsey, and Activist Bethann Hardison.
When Ford, cited his reasoning for de-camping to Los Angeles for the Fall 2020 season (not his first time doing so, his Fall 2015 show also took place in the city), as the fact that the Council represented the designers of America and not solely those of New York, it opened up the floor for a discussion on moving fashion week to another city to give it new life.
The designers who are members of the CFDA, are first and foremost American designers, and the fact that labels like Proenza Schouler, Thom Browne, and Altuzarra have chosen to show in Paris in the past, further proves that a shake-up is needed in terms of location. Speaking to Acyde Odunlami of The Face, he added: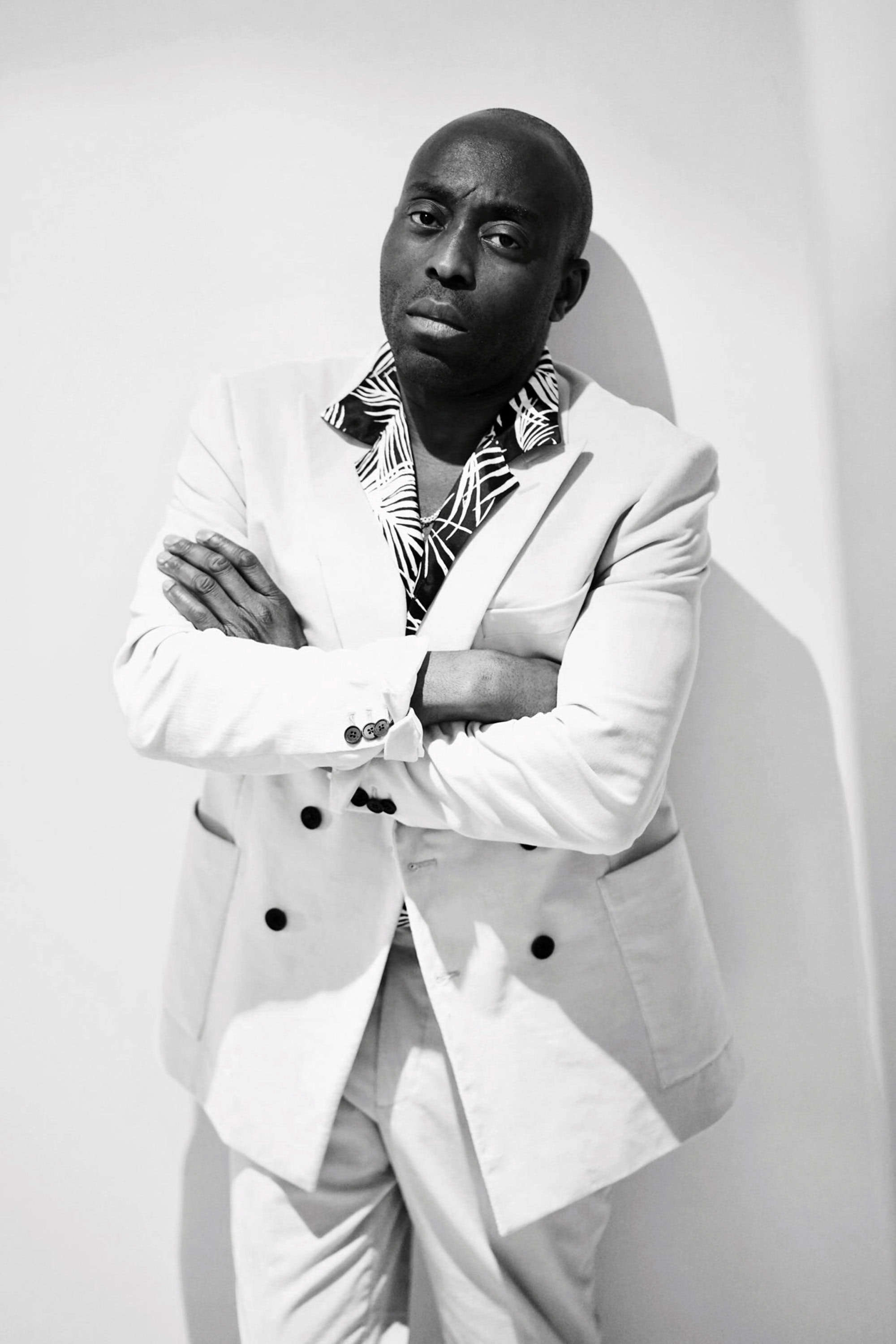 An ancillary show in a city like Los Angeles would be a refreshing spin-off and a necessary jolt for the whole system- the audience and appetite in California just keeps growing. LA has an evolving fashion, garment, and manufacturing community that would benefit immensely from this.

– Acyde Odunlami, Creative Lead The Face
An LA jolt to the system would also help America to maximize its most powerful assets in the digital age, celebrity. LA is the home to more storytellers than anywhere else in the world, packed with cinematographers, set designers, lighting technicians, soundstages, and more. And as more celebrities live in Los Angeles than any other city in the world, one could make a case for America's designers paring up with talent that could help drive their narrative and earn the digital exposure it so desperately needs.
Los Angeles is also where a number of designers are already based, including Tom Ford's luxury label, Rodarte, Jonathan Simkhai, and fashion's latest hot ticket, Jerry Lorenzo's Fear of God. Lorenzo recently talked about the LA lifestyle requiring a different aesthetic to move in the day-to-day, as the 9-5 way-of-working isn't the way in LA, it is much more relaxed. And if American design is all about lifestyle, then the LA fashion scene could make the city much more suited to the fashion week, as it has always epitomized this aesthetic which is being embraced globally now more than ever.
RE-DESIGNING THE WHOLESALE MODEL
Designers need to break free from the department store pipeline, which has long had a stronghold on distribution through the wholesale channel. They have often stipulated sale-or-return contracts, which can have a crippling effect on emerging designers as it can leave them to shift excess inventory when it goes unsold at retail. Yet, they rely on these sales in order to put next season's collection into production. Although a re-evaluation of this sales model is likely to be accelerated with so many multi-brand retailers closing (Barneys) or filing for bankruptcy (Neiman Marcus).
NYFW needs to continue to act as a showcase event to help designers diversify their retail partners. By continuing to build on the trade-show style format it is adopting with Runway360, it will allow those who haven't already to go fully or partially Direct-to-Consumer. Alongside the support of established trade shows like Liberty Fairs, whose founder Sharifa Murdock recently explained, "What this pandemic has taught me is we can't rely on one business model to serve our fashion community".
NYFW has the opportunity to cultivate an unrivalled virtual marketplace. And through the adoption of digital showrooms, American brands can engage with international buyers on a global scale, selling to stores and boutiques from Nigeria to Mumbai.
The CFDA, in setting up this new digital platform is helping American designers to move towards a new system, one that will aid their brand awareness and distribution through an accessible portal, allowing them to break free from contracts which tie them into regional store exclusivity. This will allow brands and designers the opportunity to regain control of their distribution, and sales. As they move towards a less-is-more mindset, or a Netflix-style on-demand production model.
Moving forward, there can be solace found in seeking out new avenues to sell. The U.S. alone has thousands of independent boutiques, both on-and-offline. From Forty-Five Ten in Texas to Departamento in LA, and the newly opened T.A. concept store in New York. All of which have the capacity to accommodate the breadth of home-grown designers.
Innovative retail spaces such as Neighbourhood Goods have already started to partner with brands adversely affected by the pandemic by showcasing them on their e-comm store for free as part of their 'The Commons' project. And through seeking out partnerships with these more experiential retail stores – who offer an in-the-know style of customer service, lifestyle events, and a tailored approach to product curation – designers can get closer to their customer (through real-time feedback and data-gathering) and understand their needs, to better cater to the shifts that will influence future demand.
MENSWEAR MATTERS
Only a few years into the standalone experiment that was NYFW: Men's the CFDA President Steven Kolb announced it would instead fold into the main womenswear season with a three-day showcase. And while this makes sense from a logistics perspective – buyers and press having to make fewer annual trips – losing NYFW: Men's to the crowded women's schedule means that designers lose the visibility and publicity that comes with a dedicated event. The menswear fashion week scene now resembles that of a graduate showcase, when compared to the likes of Paris, where Celine and Jacquemus both recently staged lavish outdoor extravaganzas. And with the recent loss of funding, menswear designers will be hard-pressed to convince the world's press and international buying cohort to invest their time in making the trip to attend.
I do wonder why we are not seeing more emerging menswear brands from the States….It should have its own showcase and its own dedicated community, whether that's backed by a big retail player….or an online retailer such as Farfetch or Mr Porter. Menswear brands need to find their community, nurture a real following, focus forwards and stay true to their beliefs and maybe then it will have investors and retailers knocking on their door.

– Gareth Scourfield, Creative Director
Despite these setbacks, the men's designer market is still an area of growth that the CFDA should be focussing on. According to the Financial Times, the market "increased by 3 percent last year to £25bn" and the pre-pandemic was set to grow by "22 percent by 2024". It has also generated an immense amount of homegrown talent in the shape of Thom Browne, Jerry Lorenzo's Fear of God, Emily Adams' Bode, Abasi Rosborough, and Private Policy, all of which continue to thrive. And in lieu of financial backing, the governing body could go some way to finding innovative solutions to this problem, such as bringing on higher-profile Cultural Ambassadors to represent and promote the week. In the same vein as how the British Fashion Council has David Beckham, Lewis Hamilton, and model Adwoa Aboah. Yes, NYFW Men's has had ambassadors but we challenge you to remember a single one, as they have yet to tap into that great American strength of celebrity.
LOOK TO THE EAST
The Fashion East showcase, founded by Lulu Kennedy, has a prominent slot during London Fashion Week, and creates a platform for emerging young designers to be exposed to international press and buyers, while alleviating them of the burden of financing the cost of a runway production. This format has successfully helped to launch the careers of Roksanda, Jonathan Saunders, and Gareth Pugh.
A showcase like Fashion East, if adopted by NYFW, would allow for emerging talent to slowly build up their industry presence, brand awareness, and sales, before graduating to the main stage. And would give the event back some of the much-needed energy that it's lost. Creative Director of Twin magazine Becky Smith added: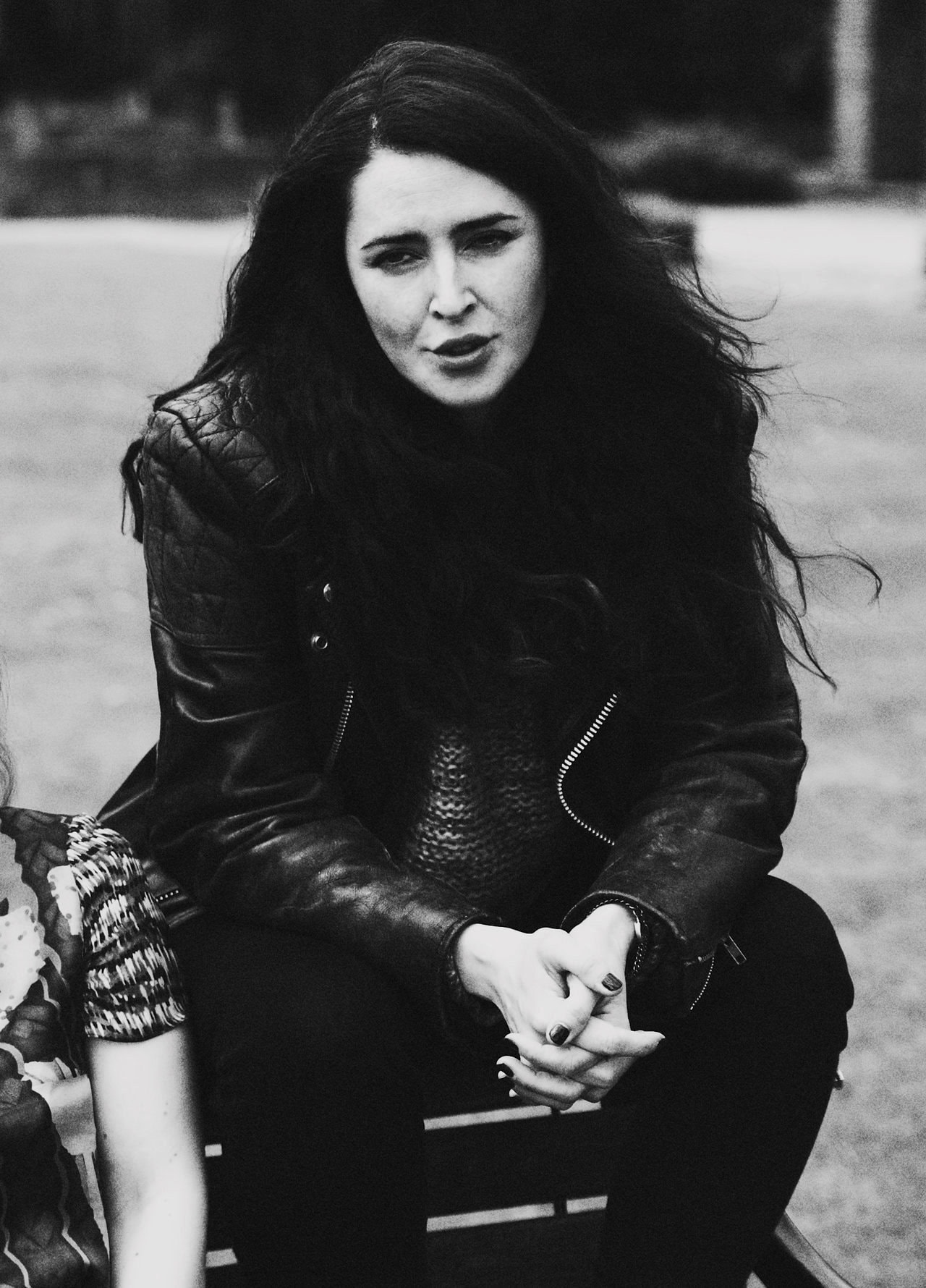 NYFW would massively benefit by opening up to the newer more modern Fashion East style of working- to give new blood a chance amongst all the elitist brands. That costs nothing- and it feels it's about time for a good change.

Becky Smith, Creative Director of Twin magazine
FACING INTO THE NEW REALITY
The American fashion industry is waking up to a new reality, one unlike 9/11, or the 2008 financial crisis. But shifting consumer demand, department store liquidations, and the contracting of distribution channels could have a silver lining in that designers – the ones who make it through this period in time – will be able to re-build their business models and store portfolio in a slower, more thoughtful way.
So, it is now that the governing body that is the CFDA, as a powerful platform, needs to step in and lead the push to innovate to revive the American brand, by considering the following:
Re-ignite the passion for established American legacy brands, and support the next generation of emerging brands to inherit this title.
Consider the re-location of NYFW to Los Angeles to breathe new life into the event.
Move forward with an innovation mindset, through sustainability, slow-growth, and building on virtual marketplace platforms to enable designers to be discovered by international buyers.
Promote the development of own-brand selling channels and DTC.
Elevate Menswear designers and build fashion week back up into a stand-alone showcase, with cultural ambassadors.
Work with the British Fashion Council and Fashion East to develop a US outpost of the format to nurture young designers.
---