Amiri is proud to unveil its new Shanghai flagship store – the brand's debut international standalone store and a seminal moment kickstarting Amiri's ambitious global retail roll-out.
Realized by CEO and Creative Director Mike Amiri in collaboration with Parisian design studio NOCOD, the location brings Amiri's Californian sensibilities to Shanghai, allowing visitors to fully immerse themselves in the world of Amiri.
Having cultivated a passionate customer community in Shanghai since the brand's inception, in return the store is conceived as a creative canvas to support and amplify the voices of the local creative community – a central tenet for the brand. This begins through a partnership with local artist Li Zhongshi, whose expressive, painted compositions decorate the space, echoing Amiri's own multi-dimensional craft
Spanning 580m2 across two levels and located on Shanghai's iconic West Ninjang Road – situated inside the JC Plaza, formally the home of the iconic JC Mandarin Hotel – the store's façade becomes a statement composition defined by minimalist limestone framework that interacts intuitively with the existing building's geometric glass structure.
Inside, Amiri's distinctive LA spirit is relocated to Shanghai as natural and industrial worlds combine across suspended stainless-steel rails, marble touches and solid wood shelving. The store's predominant feeling of openness is emphasized by the repeated use of mirrors, which reflect the natural light from the outside.
An intimate environment on a large scale, lounge areas are curated spaces defined by bespoke, modernist furniture, Californian plants and plush rugs. Elsewhere, a custom-made, Amiri pool table is unique to the store and available for purchase; embodying the brand's sensibilities of leisure and meticulous craft. The result is a space that entices, surprises, and feels personal to Amiri.
Stocking the full range of Men's and Women's ready-to-wear collections, accessories, footwear and leather goods, the store also offers an exclusive Shanghai capsule consisting of signature AMIRI archetypes reimagined in a deep navy hue.
Blending the physical and social worlds, AMIRI expands into local online channels – Weibo, WeChat and Mike Amiri on RED – offering customers the opportunity to interact, unlock exclusive content and experiences and share them with their communities. Elsewhere, purchases can be made directly from a newly-launched, dedicated WeChat Mini Program – another first for Amiri.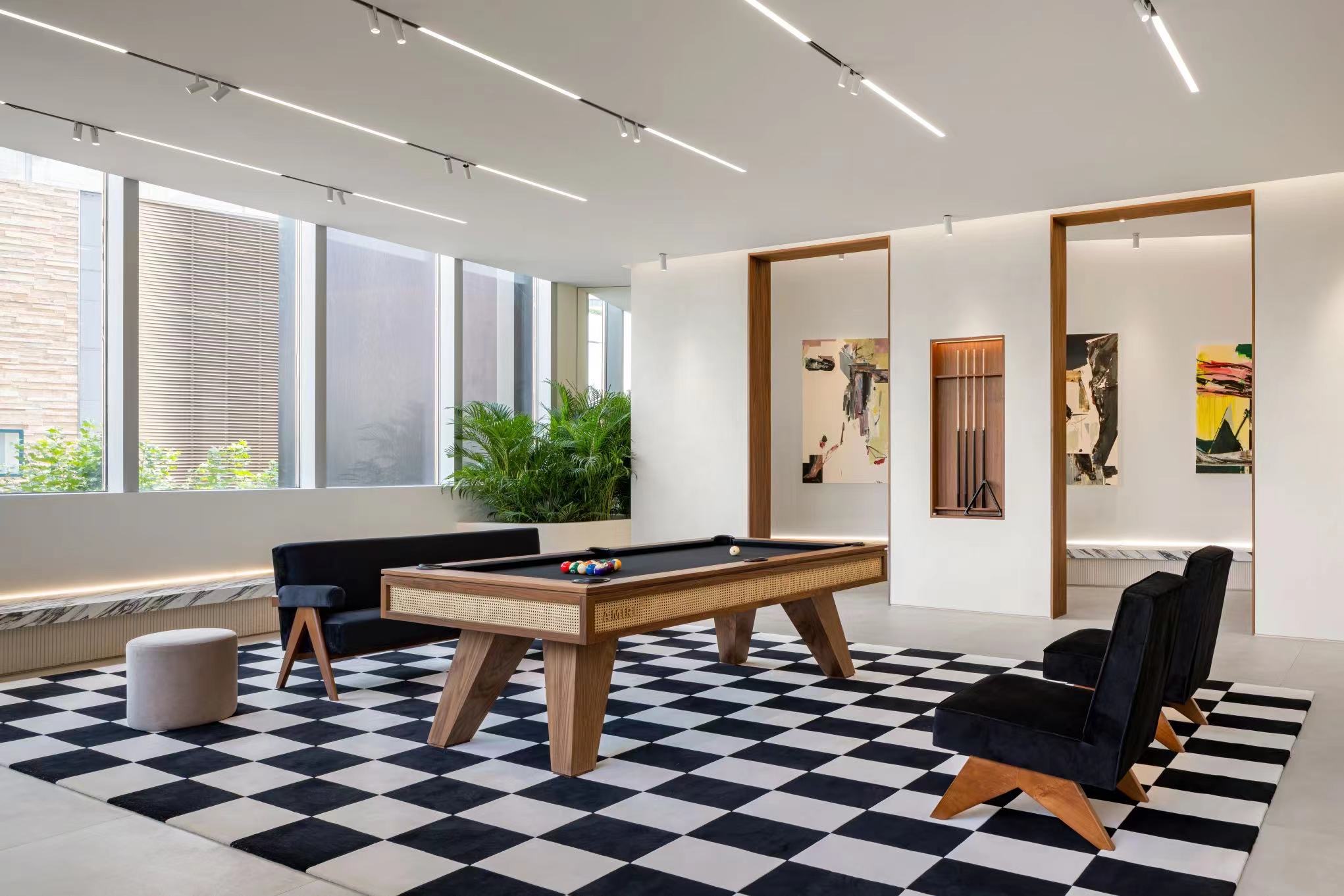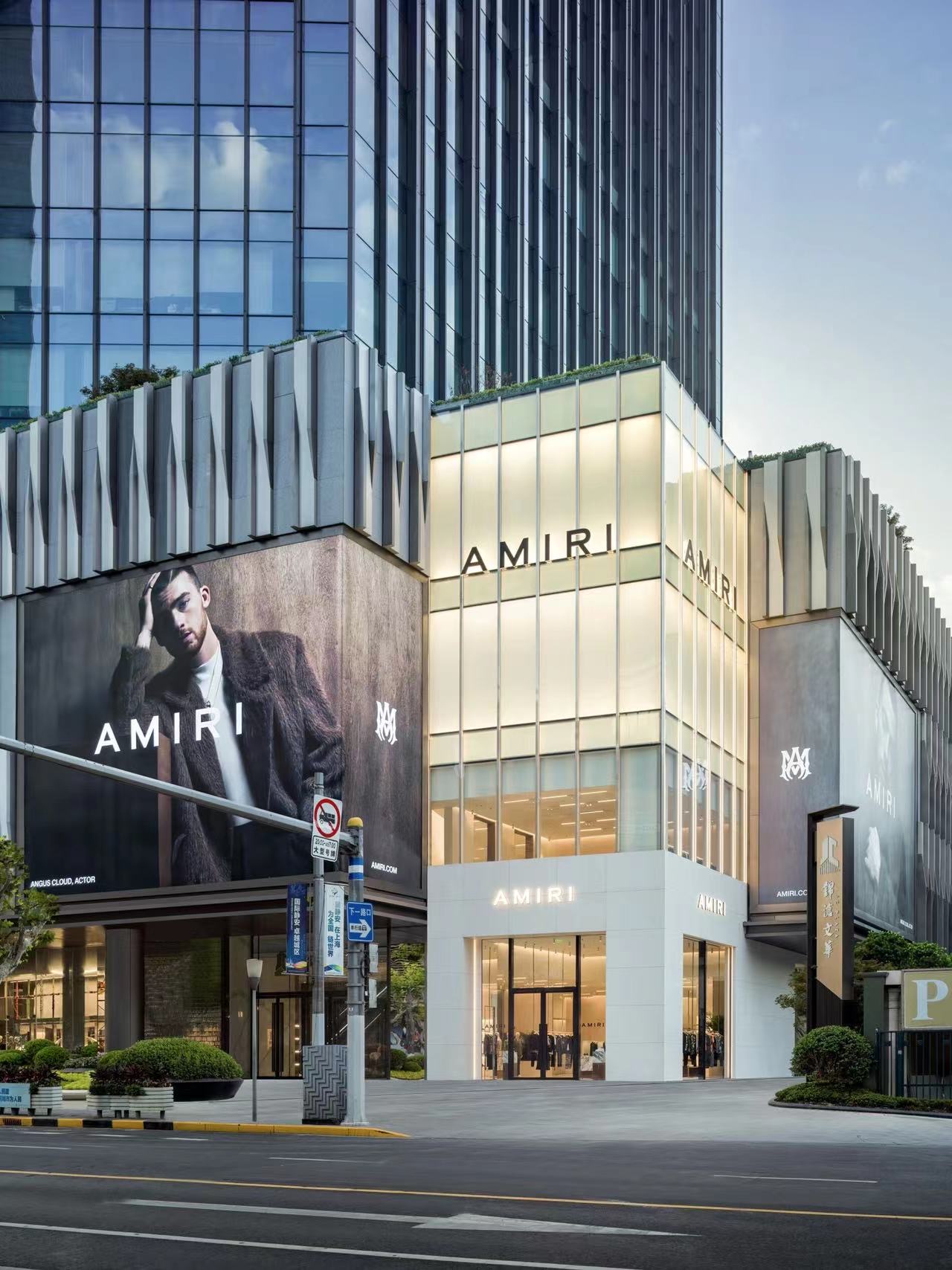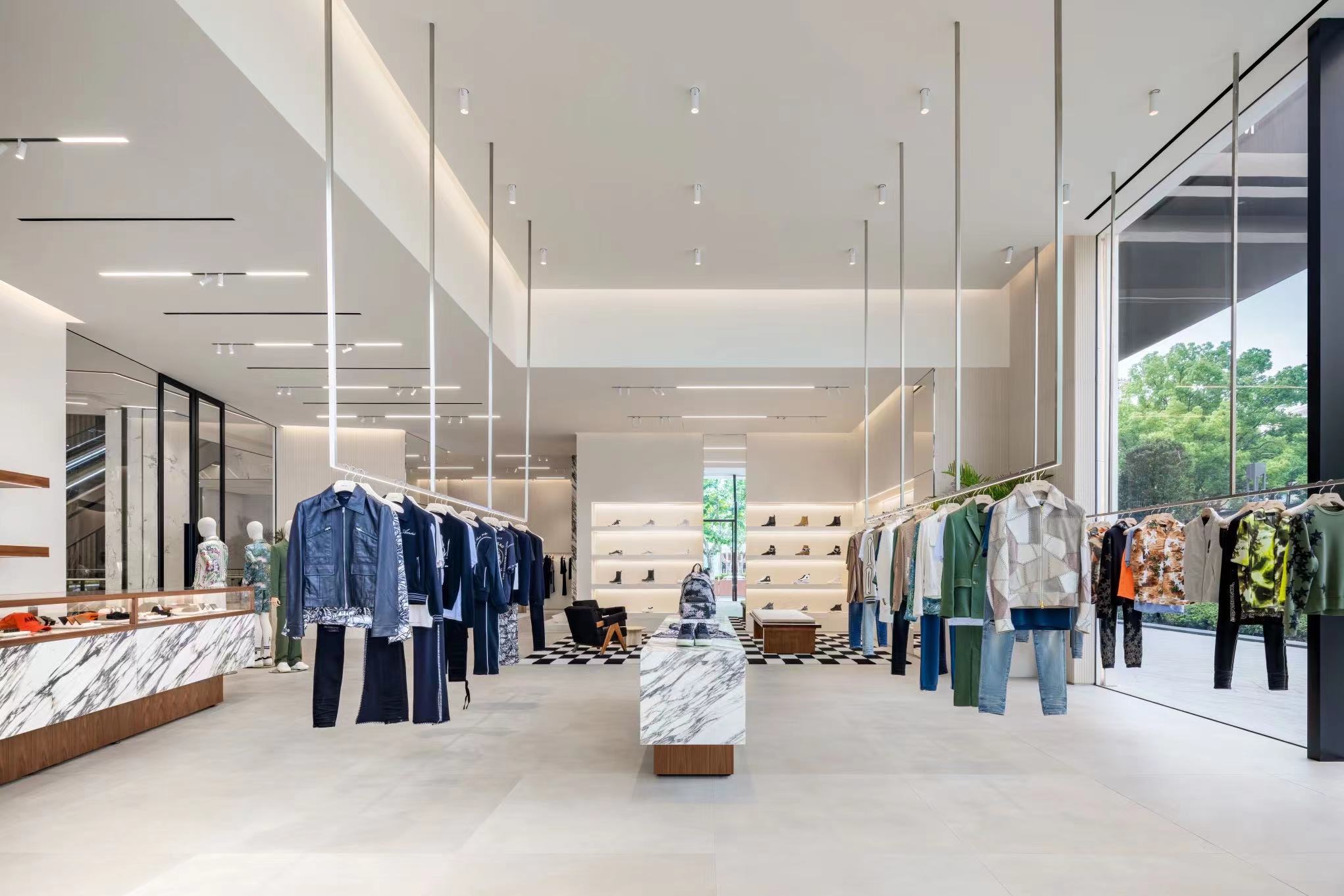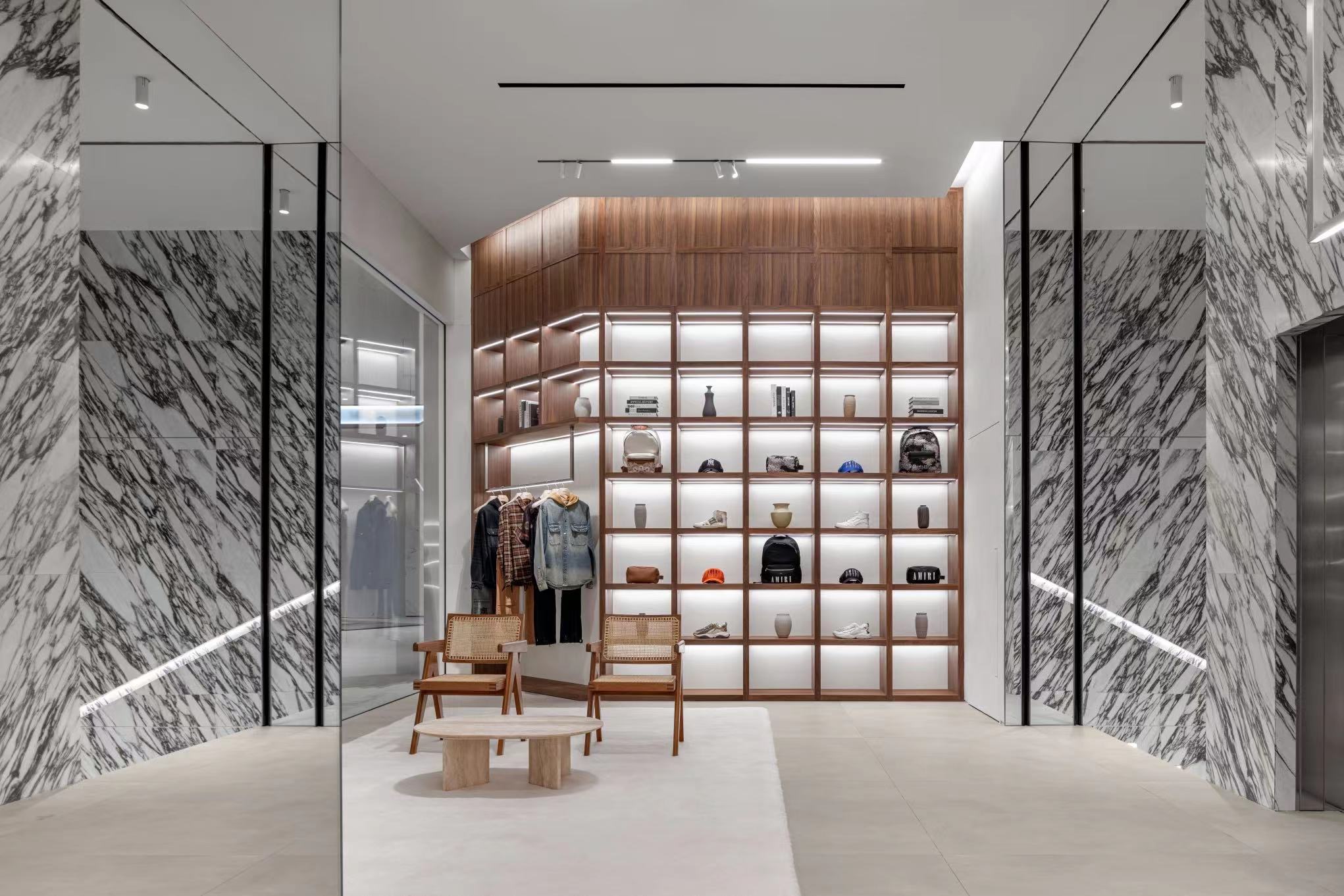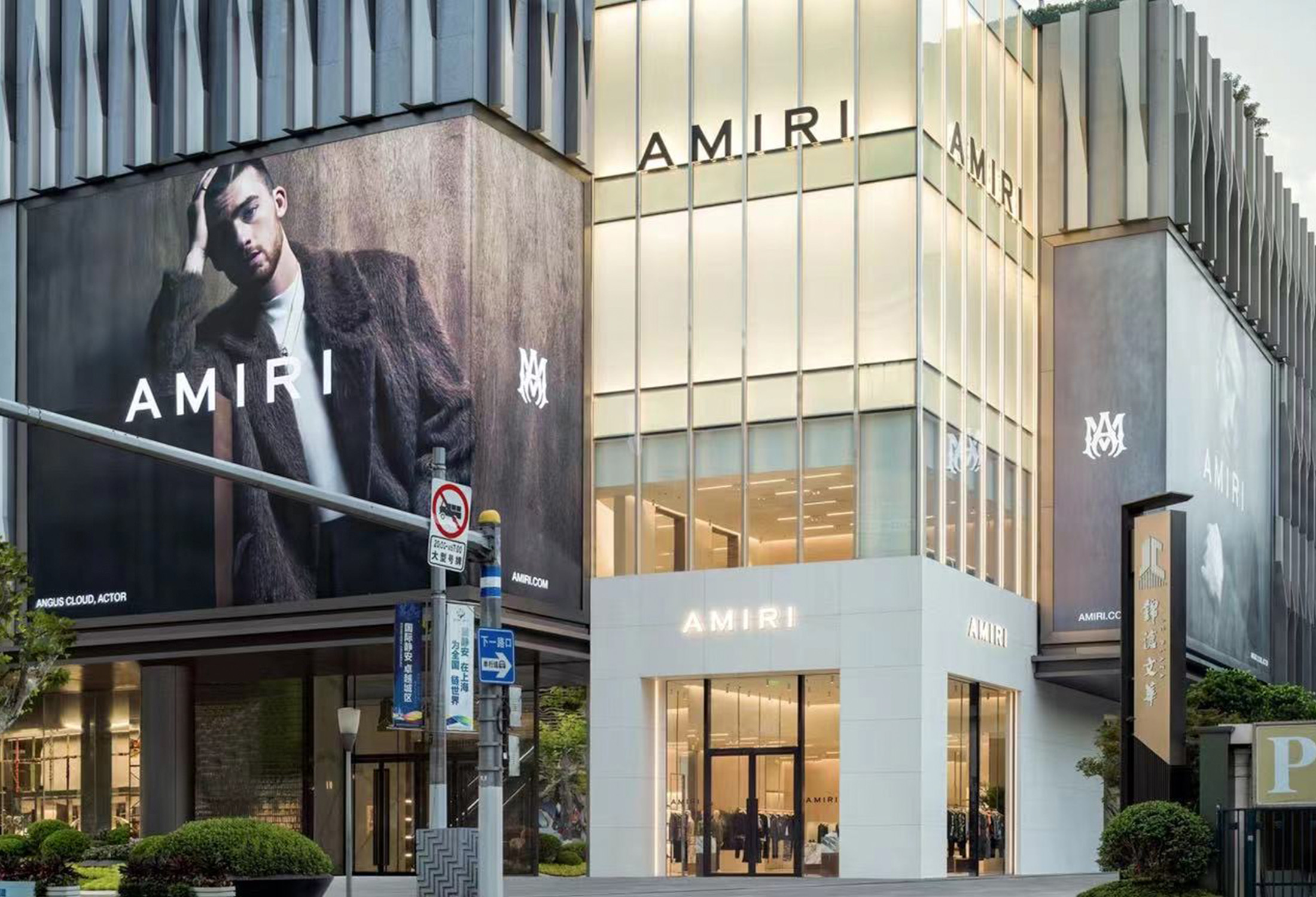 Location
1225 West Nanjing Road, Jing'an District, Shanghai, China, 200040
---