Review of Balenciaga Fall 2021 Ad Campaign by Creative Director Demna Gvasalia with Photographer Katy Grannan with Talent Justin Bieber, Isabelle Huppe, Awar Adhiero Odhiang, Anania Orgeas, Isabelle Weldon Herouard, Minttu Vesala, Litay Marcus, Angel aka Emmanuel Culkin Mugisha, Abdou Diop, Taishi Suzuki, Hans Schmidt, and Eliza Douglas
Balenciaga shares a slick new campaign for Fall 2021 by renowned art photographer Katy Grannan, but the photographer's work doesn't quite translate to the world of luxury fashion.
Grannan's work combines the candidness of street photography with the intentionality of staged portraiture, occupying a unique liminal space between documentary and fiction. Primarily featuring anonymous individuals living on the margins of society in the American west, her portraiture encapsulates a harsh and surreal beauty. The images feel at once suggestive of the American dream and its inevitable failure and can often feel uncomfortably intimate. This latter sense is augmented by the recognition that these are people who typically would never be otherwise asked to pose for a photograph, making for a strange self-awareness.
Though Grannan's photographs for the Balenciaga campaign are striking, they are destined to be unable to capture the same magic, drama, and unsettling beauty that characterize her artwork. The campaign portraits lack the fractured social context that lends narrative to Grannan's typical photographs; instead, they feel staged and one-dimensional.
While Grannan's subjects collaborate with the photographer and create a piece that is both documentary and fiction through the act of a real person consciously stepping into the role of model, seeing themself be seen, Grannan's models in the Balenciaga campaign are only models – even when they're Justin Bieber.
This is not to say that the imagery does not make for a strong campaign. The direct energy of the images works well with the haute lo-fi aesthetic Balenciaga has been developing recently, and stylist Ally Macrae does an excellent job of putting together consistently strong looks.
But fans of Grannan who are drawn to the campaign through name recognition may be disappointed to find something that is little more than a lookbook.
Grannan creates a strong, no-nonsense campaign for Balenciaga, but to do it, she has to abandon what it is that makes her a great visual storyteller. Thus, the decision on Balenciaga's part feels confusing.
Why would they bring in such a unique, high-caliber art photographer to have her shoot a campaign that any competent professional fashion photographer could have? The brand recently released a campaign produced by video game studio Quantic Dream, and that felt like a perfect meeting of two creative worlds with a result that could not have come from anyone else. But this time around, the connection is not there. Hopefully, each party will learn from the collaborative experiment, and go back to doing what they each do best.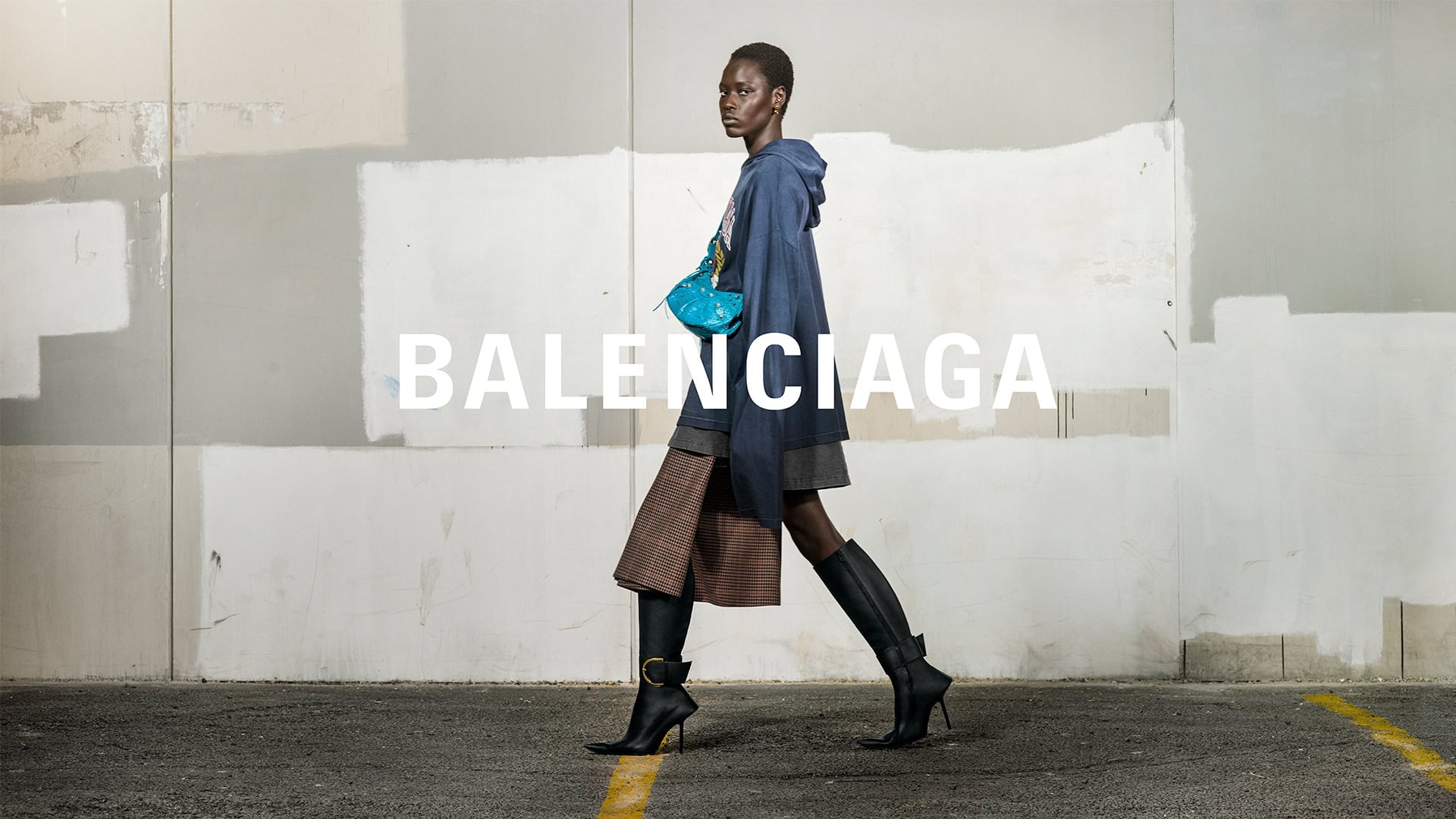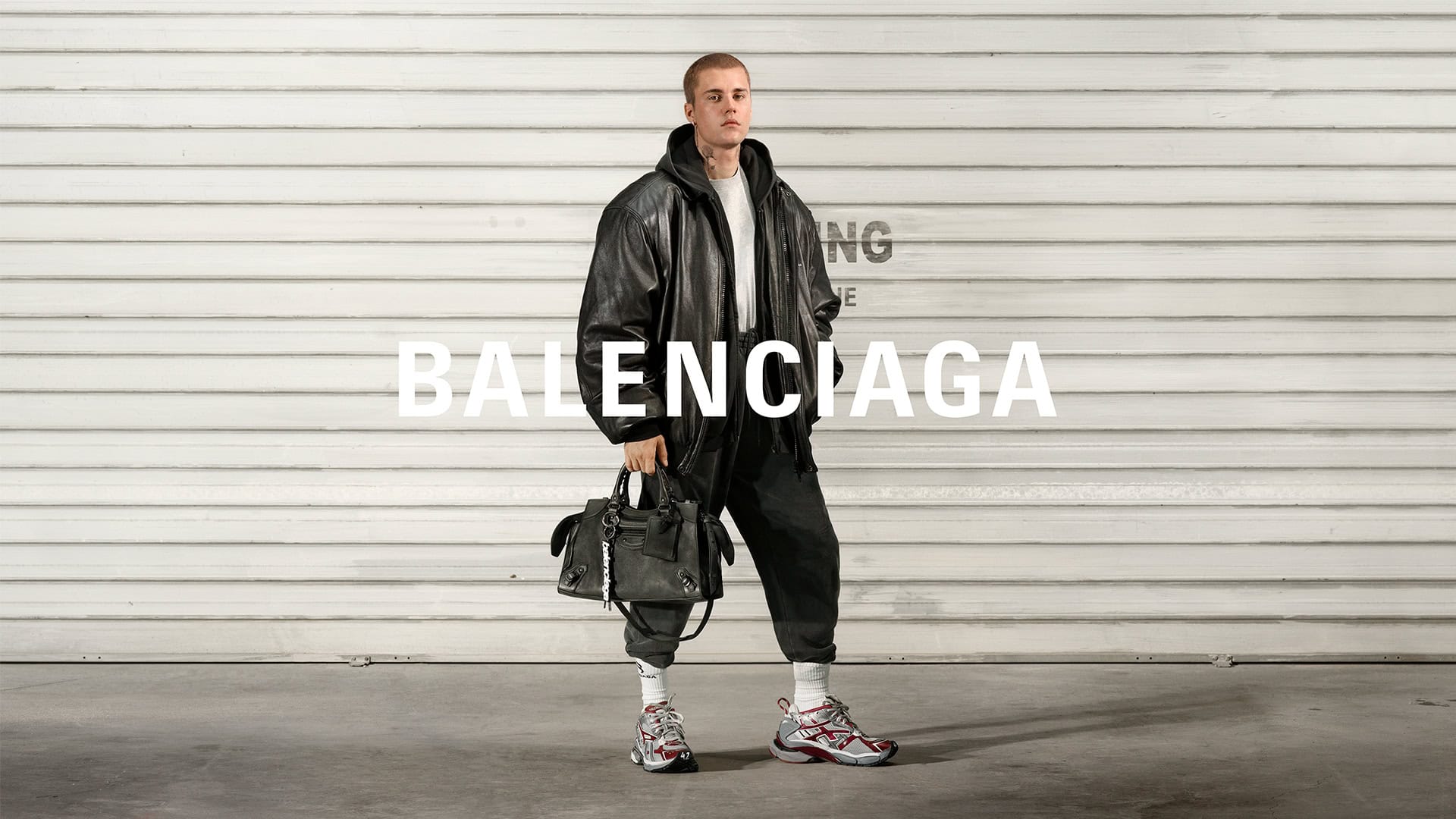 Balenciaga Creative Director | Demna Gvasalia
Photographer | Katy Grannan
Talent | Justin Bieber, Isabelle Huppe, Awar Adhiero Odhiang, Anania Orgeas, Isabelle Weldon Herouard, Minttu Vesala, Litay Marcus, Angel aka Emmanuel Culkin Mugisha, Abdou Diop, Taishi Suzuki, Hans Schmidt, and Eliza Douglas
Stylist | Ally Macrae
Hair | Holli Smith
Makeup | Inge Grognard
Manicurist | Fanny Santa Rita
---