Bally's Rocky Road
Review of Bally Spring 2024 Fashion Show
By Lizzy Bowring
THE COLLECTION
THE VIBE
THE THEME

After a remarkable journey with Gucci, Bellotti transitioned to Bally, replacing Rhuigi Villaseñor, who was at the helm for just two seasons. Bellotti's vast experience, diverse design background, and fresh vision for Bally bring a fascinating interplay of luxury, innovation, and history. By marrying his rich knowledge with Bally's legacy and the inspiration from the Monte Verita story, Bellotti offers a collection that stands at the crossroads of the past, present, and future.
The Monte Verita story is a tapestry of ideals, aspirations, and dreams that converge to form a unique community in Ascona. This tale is awash with symbolism, representing a yearning for an alternative existence, a life defined not by societal norms but by passion, art, and an undying spirit of rebellion against conventionality. To bring the Bally Swiss Heritage into this collection was paramount for Bellotti, for people to understand the rich archives and history.
Simone Bellotti's SS23 collection for Bally taps into this rich narrative, drawing parallels between a community's quest for distinctiveness a century ago and today's pursuit of individuality.
From the choice of fabrics to the intricate designs, Bellotti infuses a touch of rebellion, harking back to that Swiss community's spirit. For instance, using blossoming 3D floral details is more than a design choice. It represents the blooming of ideas and the flourishing of an alternative thought process. Similarly, the mix of slanted waistlines, bubble hems, and boxy cuts offers a break from the norm.
THE BUZZWORDS
Symbolism, Heritage, Gender mix,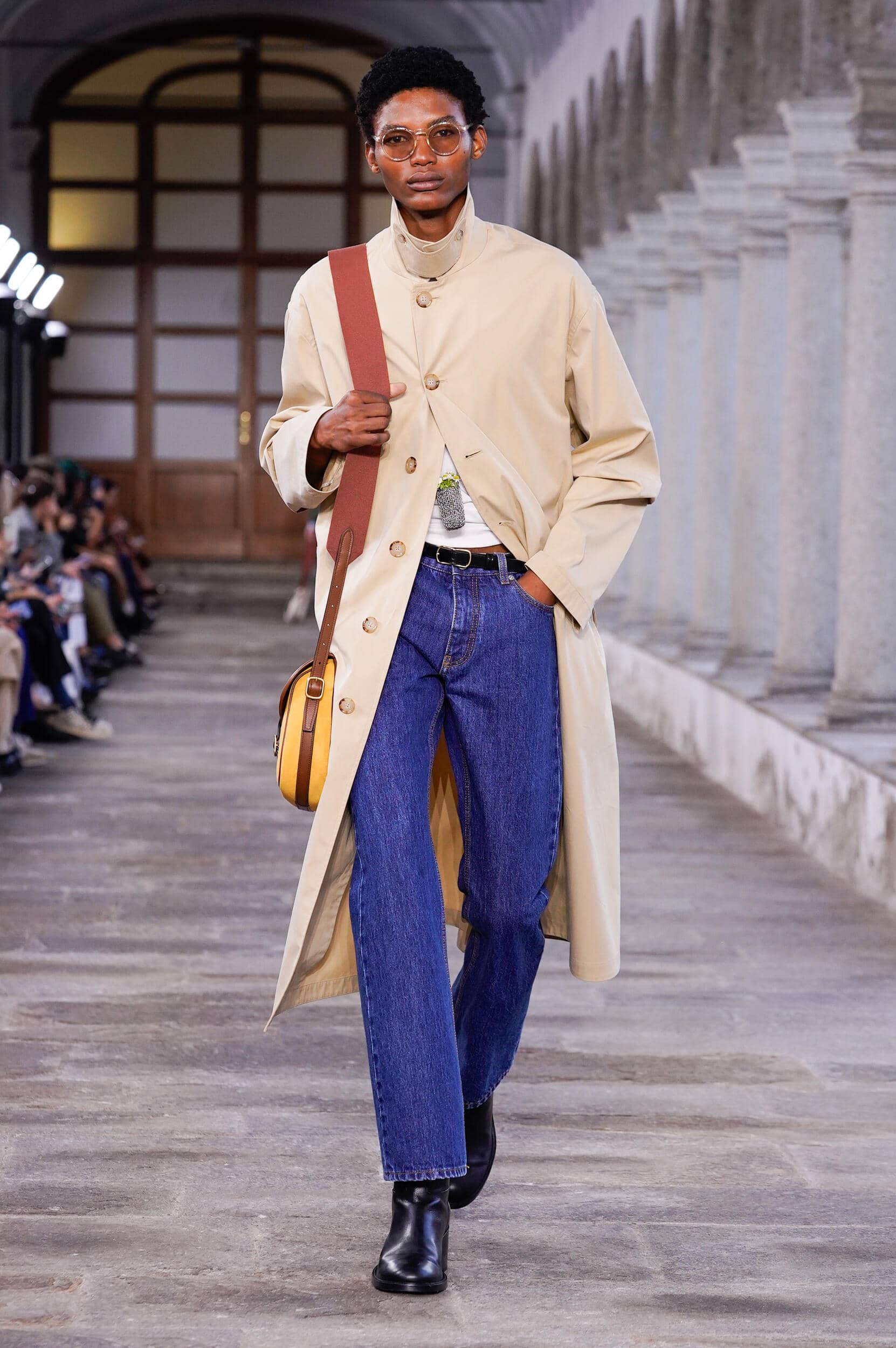 THE SHOWSTOPPER
Look # 39
This look represents the mix of the masculine and the feminine. It is the look that the designer felt represented the collection the most. The combination of the formal (the trench coat) with something out of control. (the splash of vibrant blue ruffles).
THE DIRECTION
Historical Inspiration: Bellotti's passion for Bally's unique heritage could give the brand a distinct voice 
Versatility: Bellotti emphasizes designs catering to a broad age range, showcasing timelessness and adaptability.
Accessories: The range of accessories, showcases a holistic vision for the brand.
Balancing Commercial Appeal: While Bellotti's designs resonate with unique design elements, it missed the right balance
Consistency in Vision:  There's a challenge in maintaining a consistent vision for the brand
Missed the Mark: Bally attempted to lean into a broad market and missed the mark
The collection blended the brand's quintessential classics and Bellotti's fresh perspective. Seasonal staples such as tees, sweater vests, and pullovers were layered seamlessly, offering a practical and chic solution for the fluctuating temperatures of the spring-to-summer crossover. The classic tailored pants, blazers, and trenches showcased Bally's unparalleled craftsmanship. Diverse design elements marked the collection's direction. Best were the leather dresses and the bomber jackets with a twist – transforming effortlessly into gilets. Plus, the array of innovative finishes—slanted waistlines, bubble hems, and boxy cuts—juxtaposed with elongated tanks, and 3D floral-detailed dresses. This melange was further emphasized by accessories: vintage shades offering nostalgia, sporty baseball caps introducing a modern vibe, and corporate leather handbags reaffirming Bally's DNA of luxury and functionality.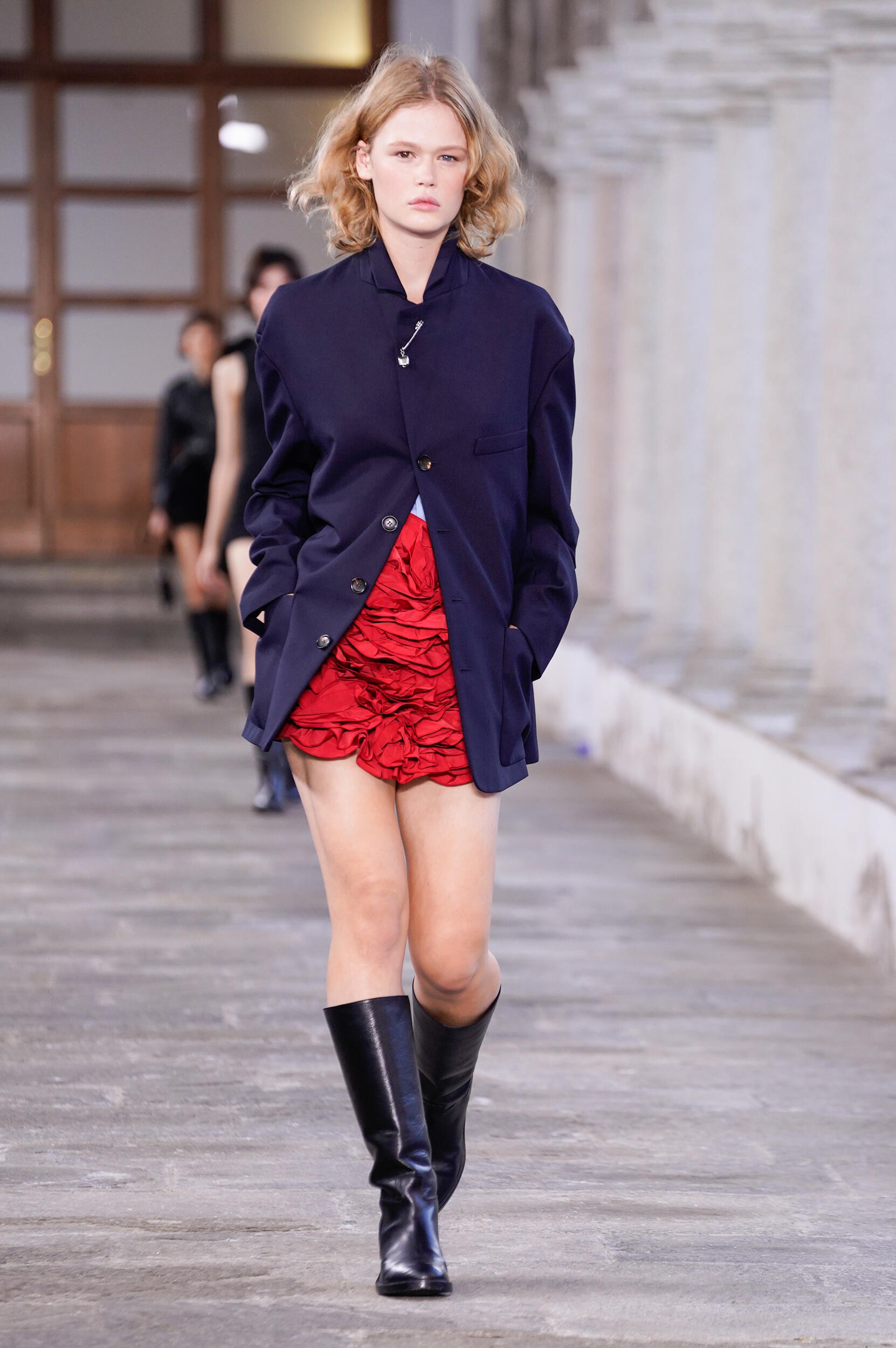 To be at Bally and see their archives, you witness culture. There are shoes from 1851 to as far back as 2000 years. Imagine! I want to show Bally as what we are, who we are, and how we are trying to make it for today. I like to see the idea of men and women crossing over in shoes and bags. – Simone Bellotti
THE WRAP-UP
However, in contrast to the vibrant exoticism introduced by his predecessor, Villaseñor, Bellotti's vision appeared more restrained, more contemplative. Where Villaseñor's collection reveled in the Cali-cool aura filled with gilded glamour, Bellotti's signaled a phase of introspection. In the ever-evolving world of fashion, where brands are in a perpetual race to resonate with the modern zeitgeist and appeal to younger audiences, Bellotti's debut for Bally seems to tread a rocky road. While he emphasizes the universality of his collection—designs apt for both a 20-year-old and a 45-year-old—the essence of capturing the present-day spirit feels slightly amiss. The race for commercialism, a prevalent force in today's fashion industry, appears to have taken a backseat. Whether this deliberate shift augurs well for the brand remains to be seen, but it undoubtedly underscores Bellotti's intent to prioritize artistic authenticity over fleeting trends. The fashion world will keenly observe Bally's trajectory under Bellotti's guidance. There was not much pushing the envelope in this collection. Bally is full of heritage, as Bellotti understands only too well. It is a pity that the collection did not live up to this sense of uniqueness. Perhaps playing into commercialism is best left to the high street.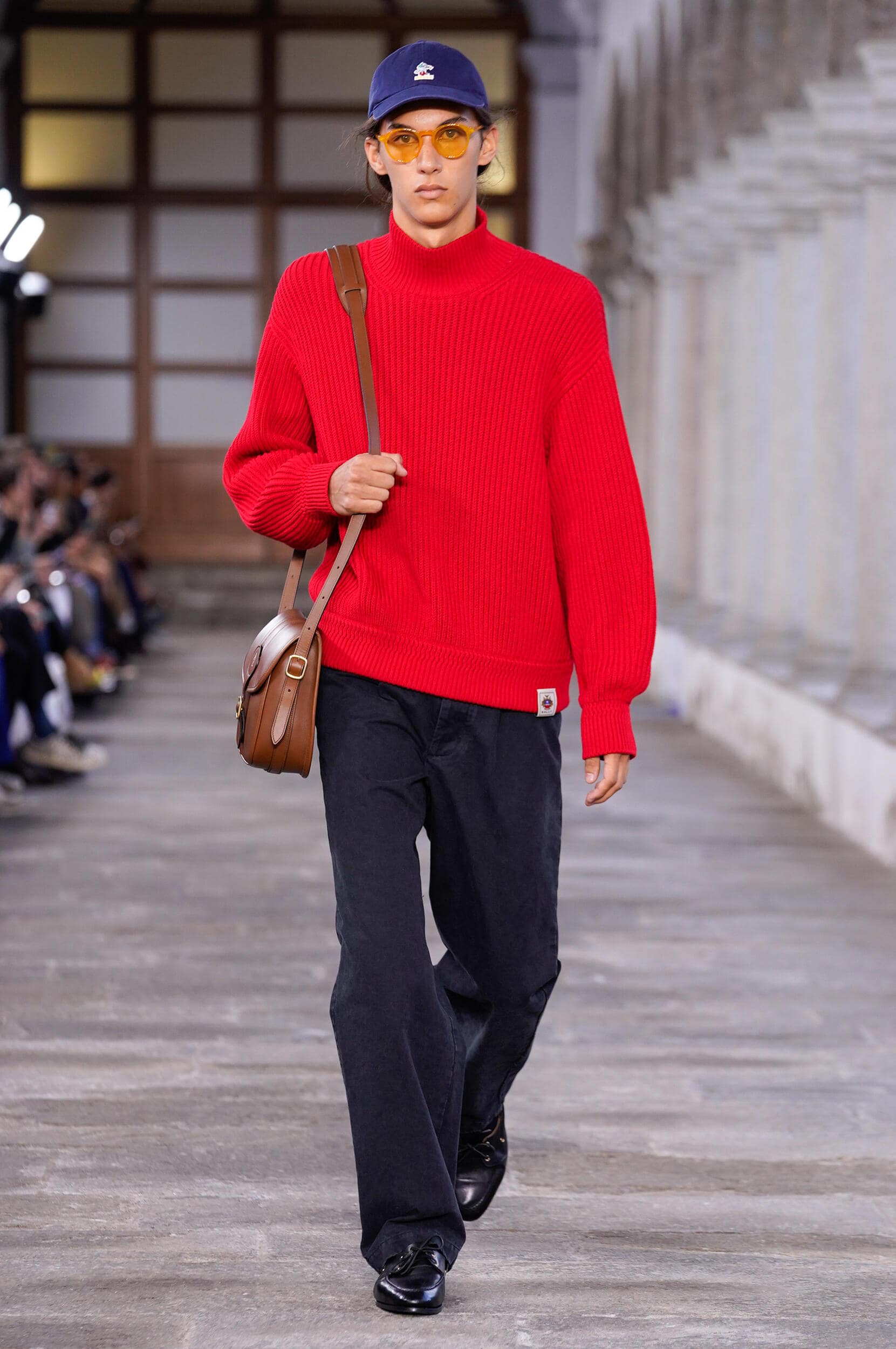 ---