---
The Best Women's Fashion Ad Campaigns of the Fall 2020 Season as chosen by Kenneth Richard
In a year as complex and multifaceted as 2020, the possibility of unity feels all the more important. In considering all of the Fall 2020 Women's campaigns we have seen, we find that the strongest managed to find a singular sense of harmony and beauty, even while responding to the deep tensions present in the world.
Such unity requires leadership and vision. More than anything else, this season's best women's campaigns have again reminded us of the importance of strong art direction, and just how impactful any campaign can be in the hands of a smart creative or artistic director. Interestingly, the most successful examples from this season tend to fall into two opposite camps: the concept-heavy, and the purely aesthetic.
A campaign which relies on concept and narrative needs tactful art direction in order to communicate its ideas subtly yet effectively. Fabien Baron is a master of this approach, landing two of the campaigns he directed on this list. For both Dior and Zara, he created complex worlds and narratives with compelling characters, communicating it all through gorgeous and thoughtful visuals. Ferdinando Verderi also impressed us with his work for Prada. He managed to communicate the campaign's complex auction concept with a slickly laid out gallery of images that artistically elevated both objects and people.
Conversely, many of our favorite campaigns eschewed concepts all together, relying solely on strong visual direction to make their impact. Burberry, Chanel, and Celine all displayed confidence in the strength of their designs and imagery to reinforce the identity of the brand. Anthony Vaccarello relied on photographer Juergen Teller's mastery of naturalness and color to create a series of images that are simply and richly beautiful. Gucci and Miu Miu relied on brilliant art directors to unify the variety of images produced DIY style during lockdown into a singular campaign.
Reflecting further on the distinction between the conceptual and the visual, however, we find that one cannot exist without the other. Especially in a year as unpredictable as 2020, every image tells a story – and every story has a look. We are thankful to the many creatives who make them look so good. Here are The Impression's Top 10 Women's Fashion Ad Campaigns of Fall 2020 as selected by Chief Impressionist Kenneth Richard.
Burberry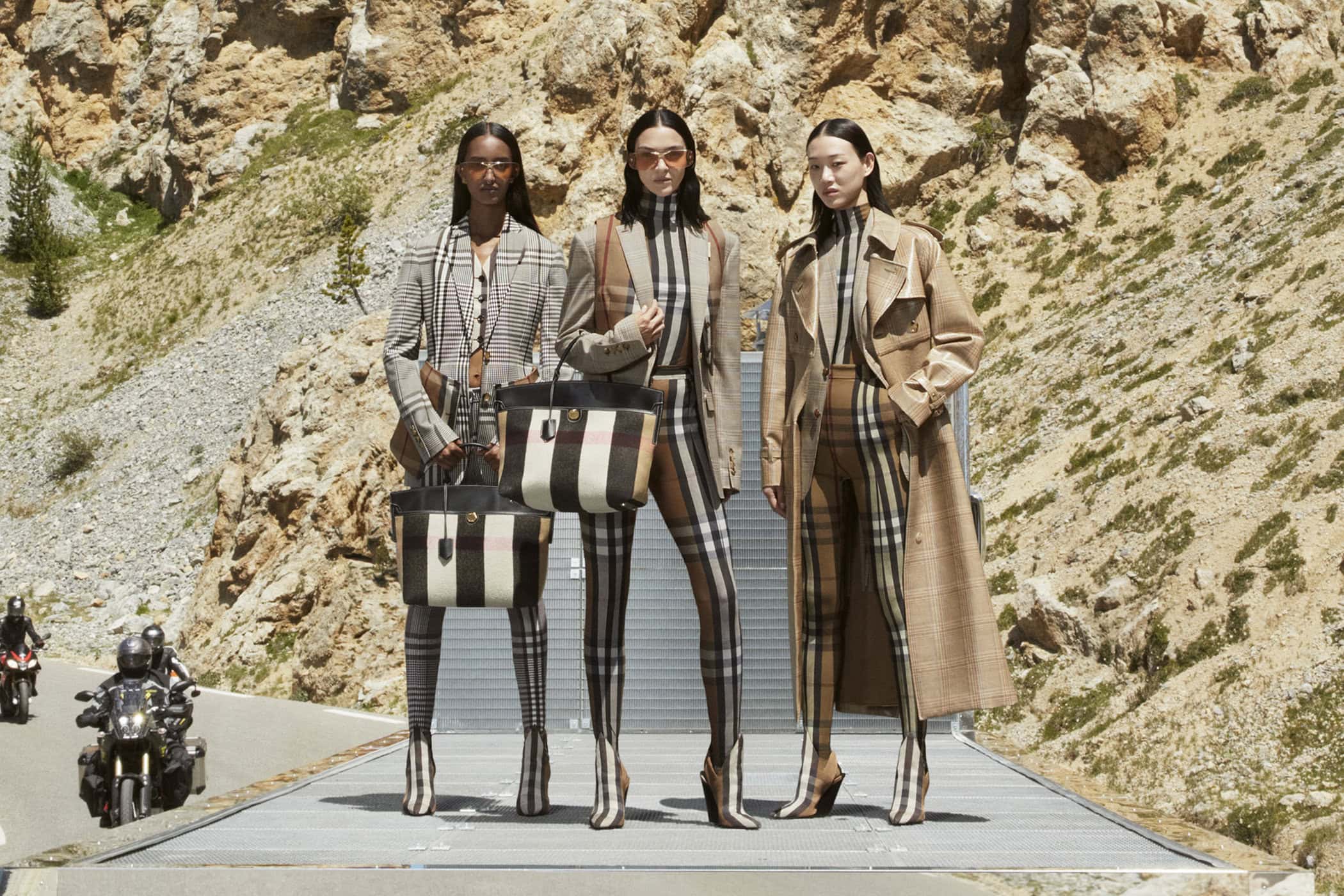 Burberry Chief Creative Officer | Riccardo Tisci
Director | Eli Linnetz Russell
Photographer | Danko Steiner
Models | Mariacarla Boscono, Sora Choi, Maty Fall Diba, Ben Gibson, Tara Halliwell, Izaak Theo & Mona Tougaard
Stylist | Ana Steiner
Hair | Gary Gill
Makeup | Isamaya Ffrench
Soundtrack | 'Four Movements for Two Pianos' composed by Phillip Glass and played by pianists Katia and Marielle Labèque
---
Celine
Celine Creative Director | Hedi Slimane
Photographer | Hedi Slimane
Model | Essoye Mombot
Location | Saint Tropez In June 2020
---
Chanel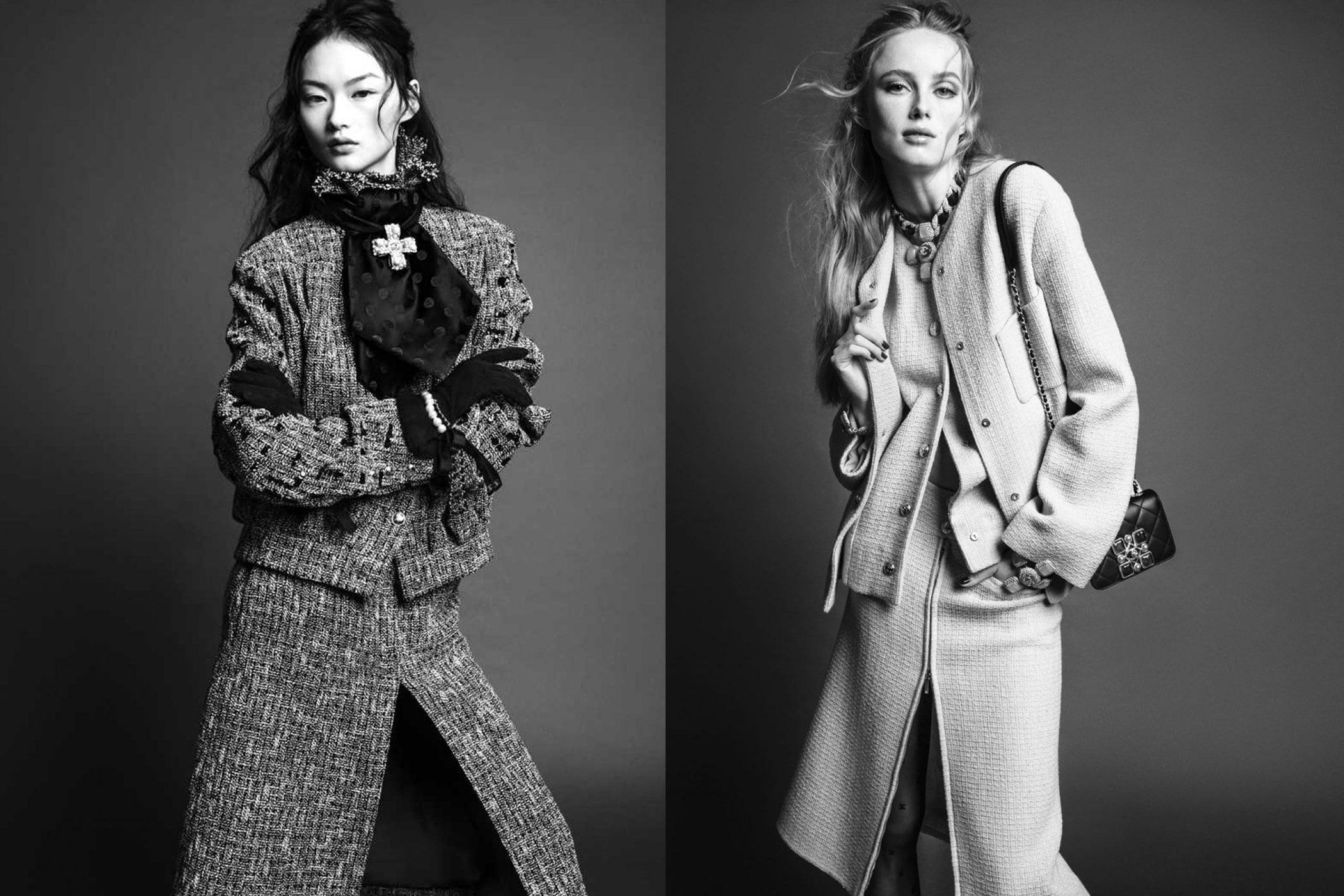 Chanel Creative Director | Virginie Viard
Photographers | Inez van Lamsweerde & Vinoodh Matadin
Video | Guillaume Delaperriere
Models | Adut Akech, Vittoria Ceretti, Abby Champion, He Cong, Kaia Gerber, Jill Kortleve, Lineisy Montero Feliz, Evelyn Nagy, Nike Praesto Nordström, Vivienne Rohner, Rianne Van Rompaey & Fran Summers
---
Dior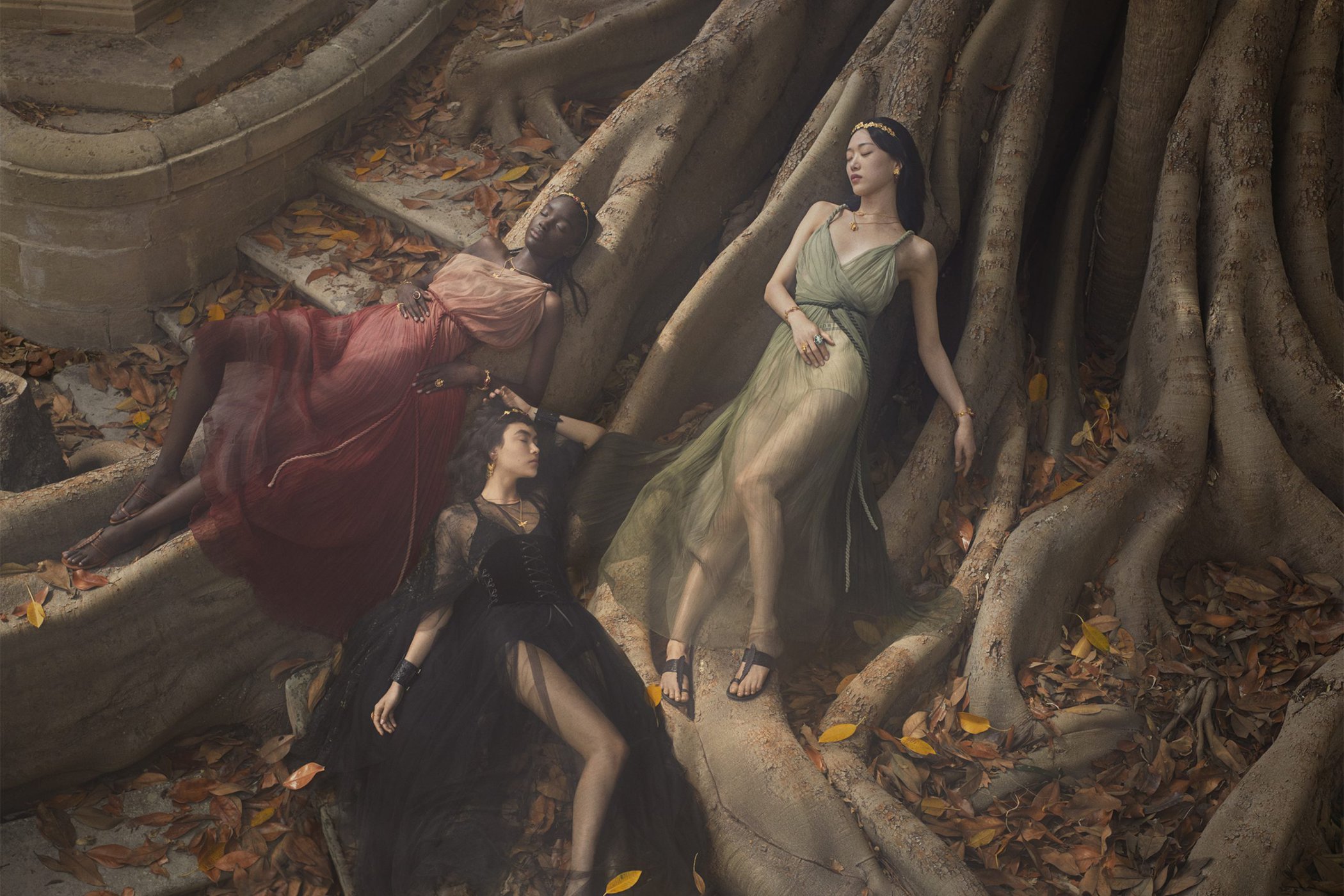 Dior Creative Director | Maria Grazia Chiuri
Agency | Baron & Baron
Director | Fabien Baron
Choreographer | Sharon Eyal
Composer | Paolo Buonvino
Performed By | Orchestra Roma Sinfonietta
Special Guest | Darren Devaney
Dancers | Serena Pellegrino, Lucia Scarabino, Laura Boccadamo, Mihaela Coluccia, Fabrizio Nigro, Stefano Campagana, Marco Martano, Francesco Porceluzzi, and Luigi Campa
Models | Selena Forrest, Sora Choi, Maty Fall Diba, and Chai Maximus
Stylist | Elin Svhan
Hair | Guido
Make-Up Peter Philips
Set-Design | Jean-Hugues De Chatillon
Editor | Graham Patterson At Modern Post
Colorist | Tim Masick At Company 3
---
Fendi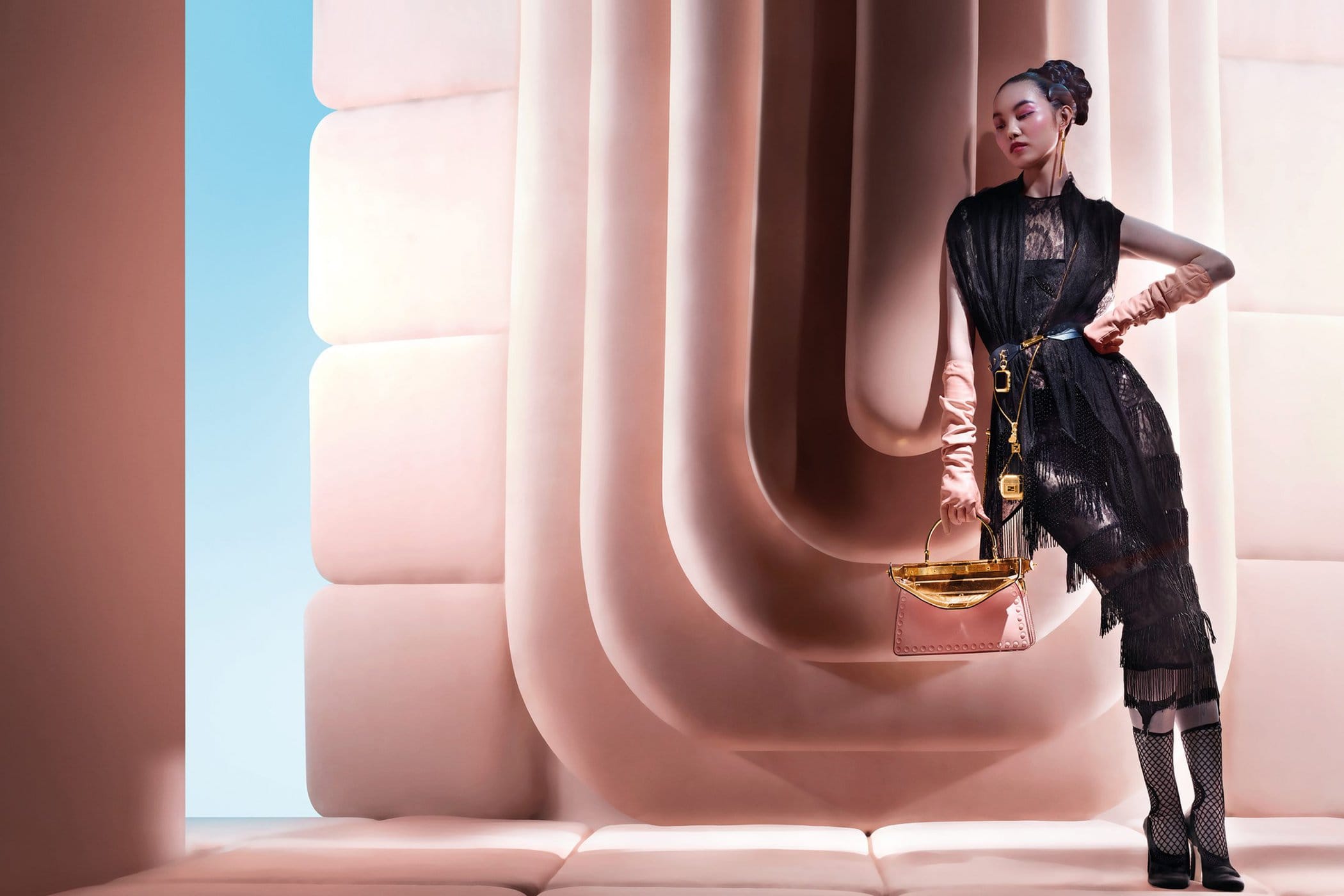 Photographer and Videographer | Nick Knight
Talent | Anok Yai, Maggie Chen, and Yasmine Le Bon
Stylist | Chaos Fashion
Hair | Sam McKnight
Make-Up | Val Garland
Location | London
---
Gucci (The Ritual)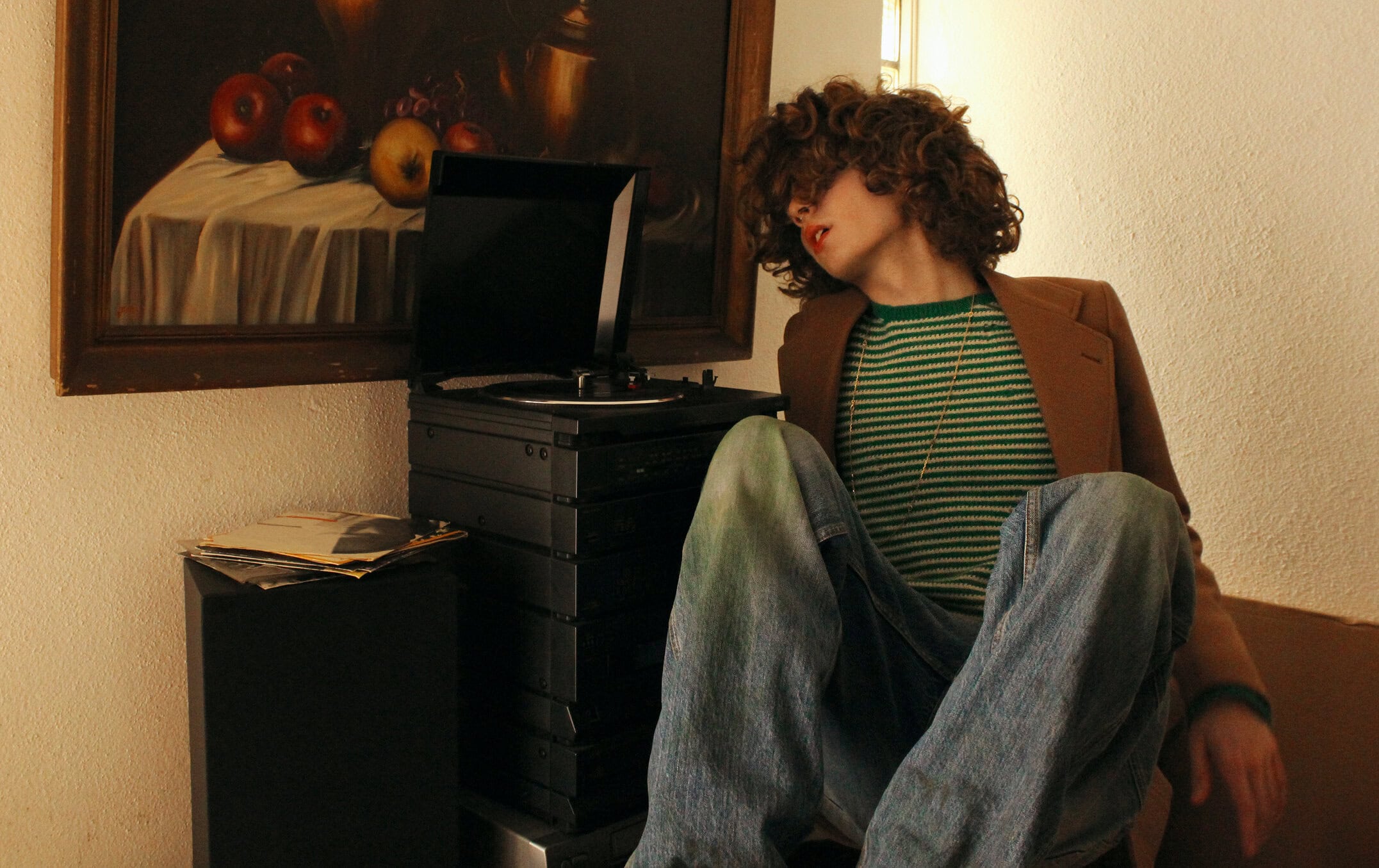 Gucci Creative Director | Alessandro Michele
Agency | Simmonds ltd.
Creative Director | Christopher Simmonds
Photographer | The Models
Hair/Makeup | The Models
Music | "Alright" Supergrass (Gareth Coombes, Daniel Goffey, Michael Quinn) © 1995 EMI Music Publishing Italia Srl on behalf of EMI Music Publishing LTD (P) 1995 The Echo Label Limited, a BMG Company, courtesy of BMG Rights Management (Italy)
---
Jil Sander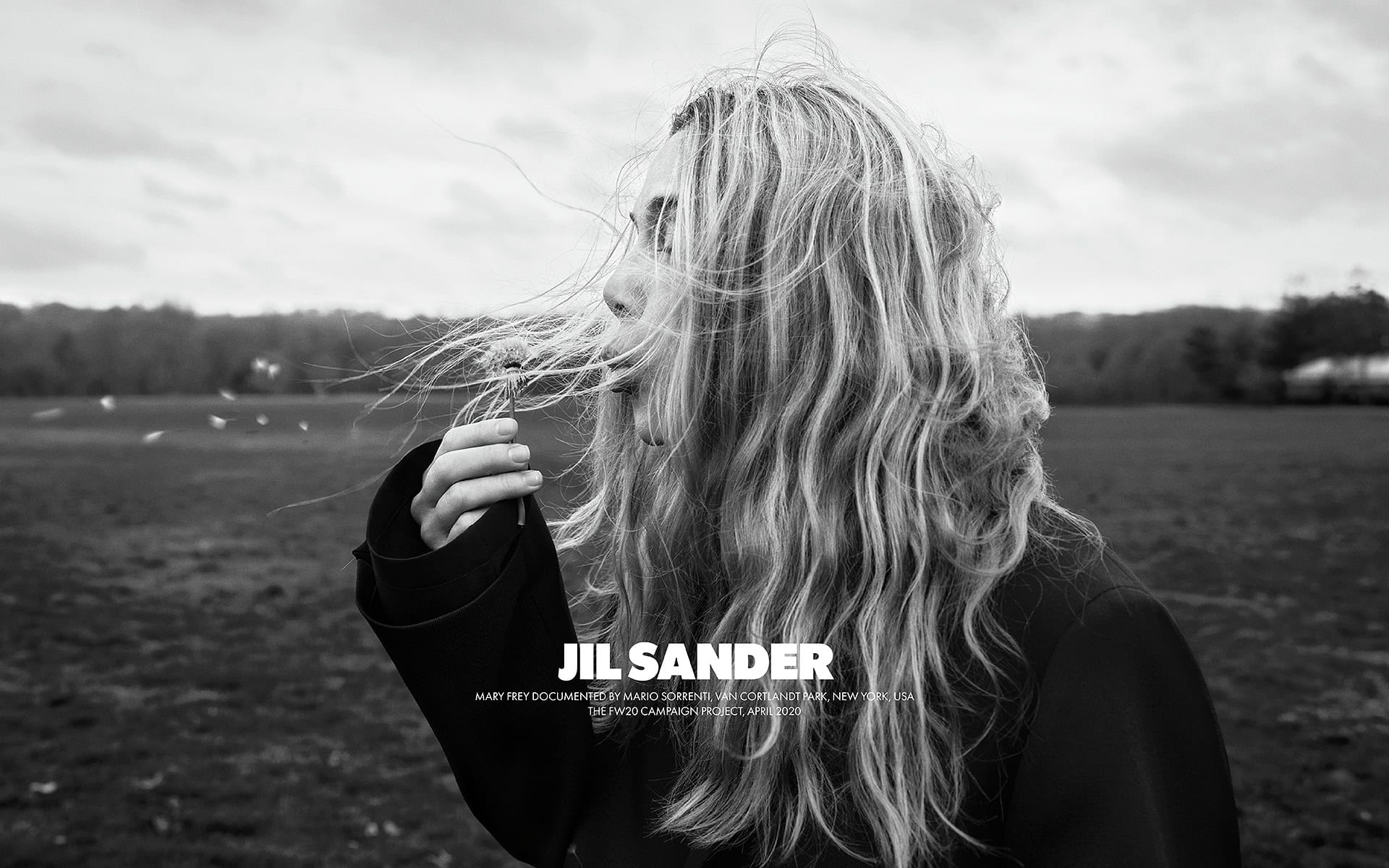 Jil Sander Creative Director | Lucie and Luke Meier
Creative Director | Heiko Keinath
Photographers | Anders Edström, Olivier Kervern, Chris Rhodes, Lina Scheynius, & Mario Sorrenti
Video | Stephen Kidd
Models | Nanako Oka, Mai Esström, & Mary Fray
---
Miu Miu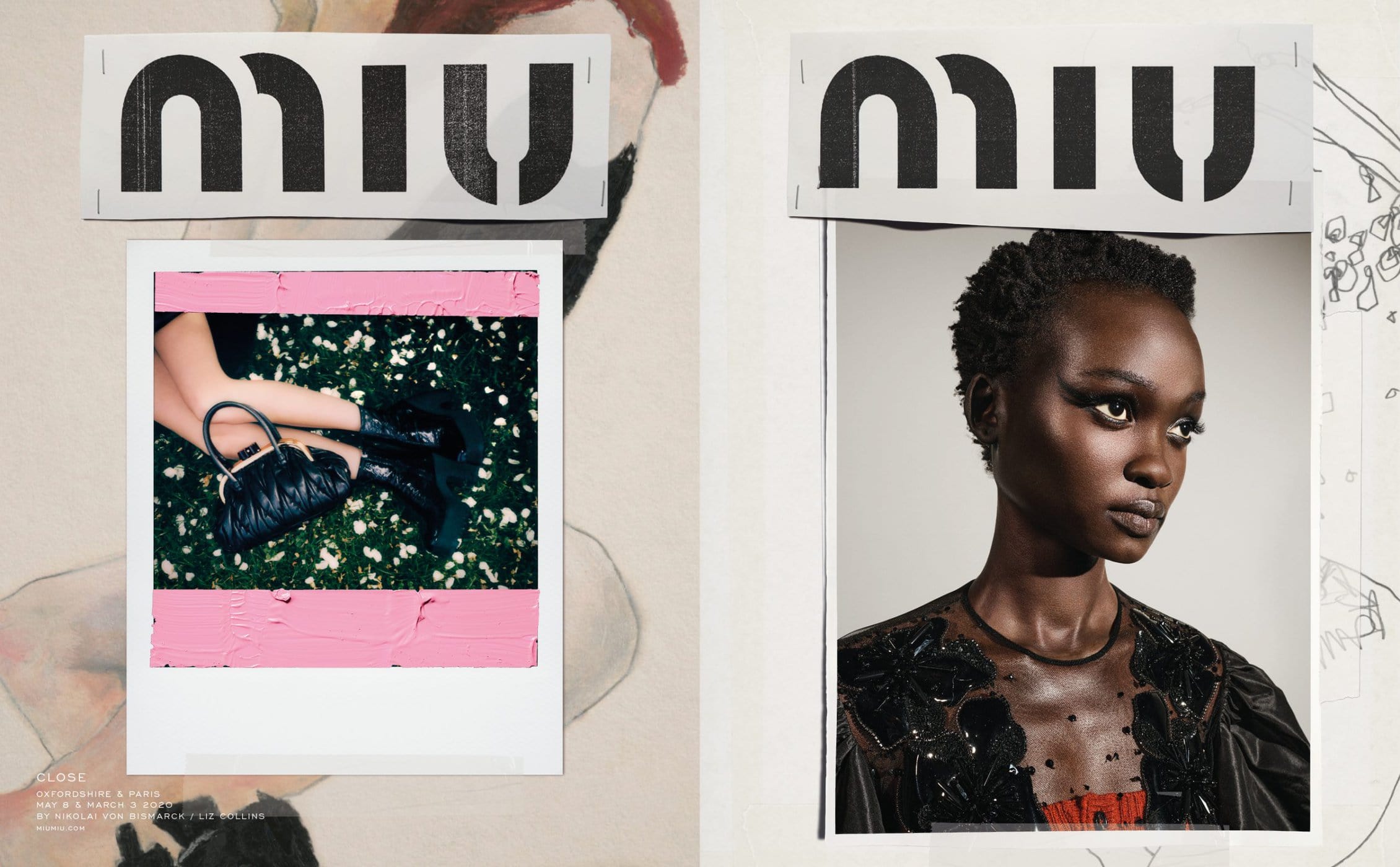 Miu Miu Creative Director | Miuccia Prada
Creative Director/Stylist | Katie Grand
Video by | Call This Number
Photographers | Nikolai von Bismarck, Steve Mackey, Liz Collins & Gigi Hadid
Models | Lila Moss, Kasper Kapica
Hand-Painting | Patrick Waugh
Illustrations | Anthony Turner, Luella Bartley, Silvia Prada, & Chantal Stracey
Location | Paris, London, Oxfordshire
---
Prada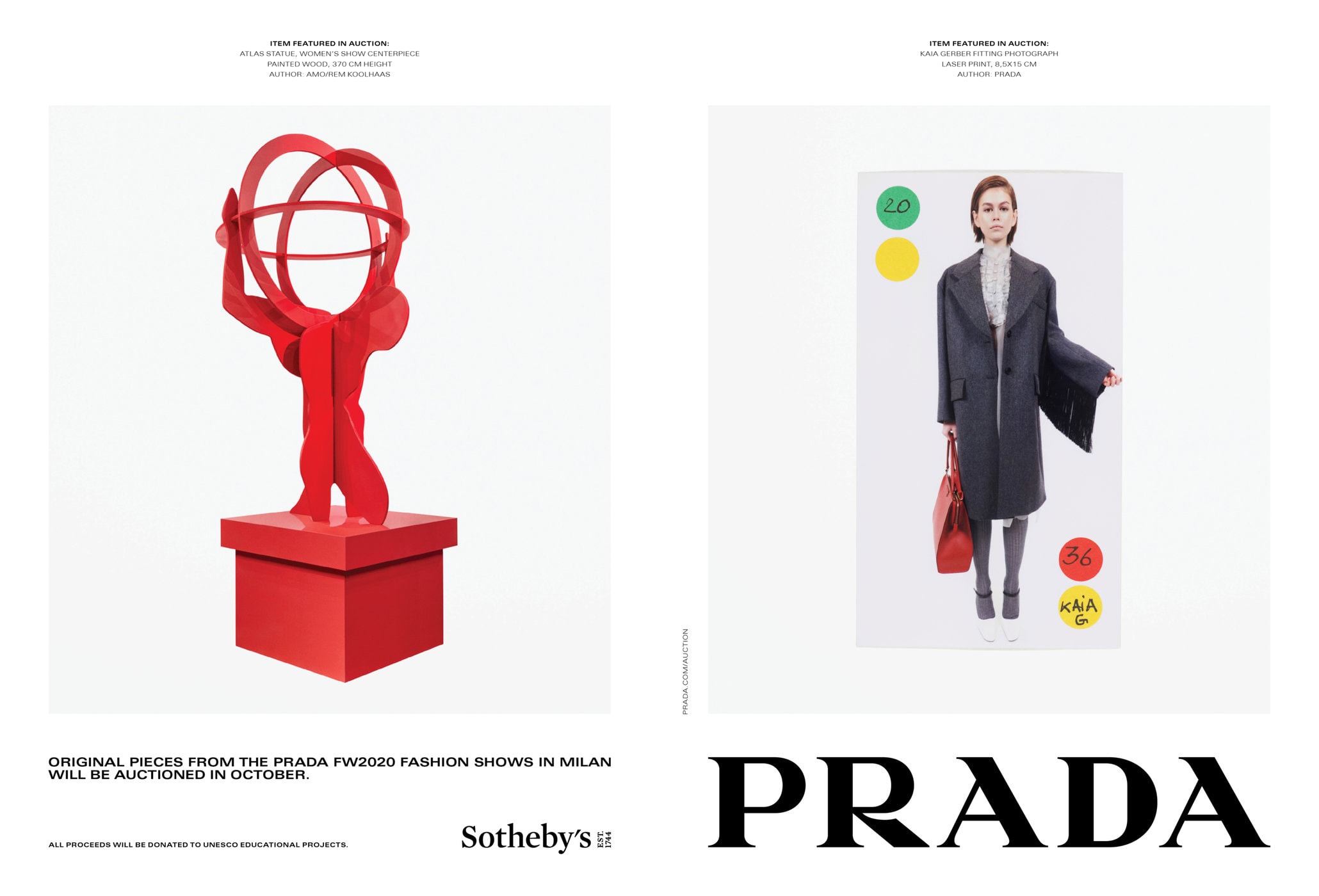 Prada Creative Director | Miuccia Prada
Creative Director & Film Director | Ferdinando Verderi
Backstage Photographers | Daniel Arnold, Gigi Hadid, Phil Meech, & Kevin Tachman
Models | Mensah Benjamin, Berend Blom, Sara Blomqvist, Lexi Boling, Maximilian Bungarten, Thibaud Charon, Meghan Collison, Shin Dongyeon, Bangali Drammeh, Daan Duez, Freja Beha Erichsen, Maty Fall, Roman Fironov, Kaia Gerber, Jonas Glöer, Gigi Hadid, Theresa Hayes, Kat Hessen, Nera Jezidzic, Marvin Kivisalu, Jacob Lepp, Shuping Li, Fia Ljungstrom, Benoni Loos, Viktoria Lulko, Elhadji Mar, Sculy Mejia, Licett Morillo, Hannah Motler, Paavo Pakkanen, Laura Reyes, Max Townsend, August Traumanis, Rianne Van Rompaey, Anok Yai, & Shaoqi Zeng
Stylist | Olivier Rizzo
---
Saint Laurent
Saint Laurent Creative Director | Anthony Vaccarello
Photographer | Juergen Teller
Models | Freja Beha Erichsen & Laetitia Casta
Casting Director | Samuel Ellis Scheinman
---
Sir.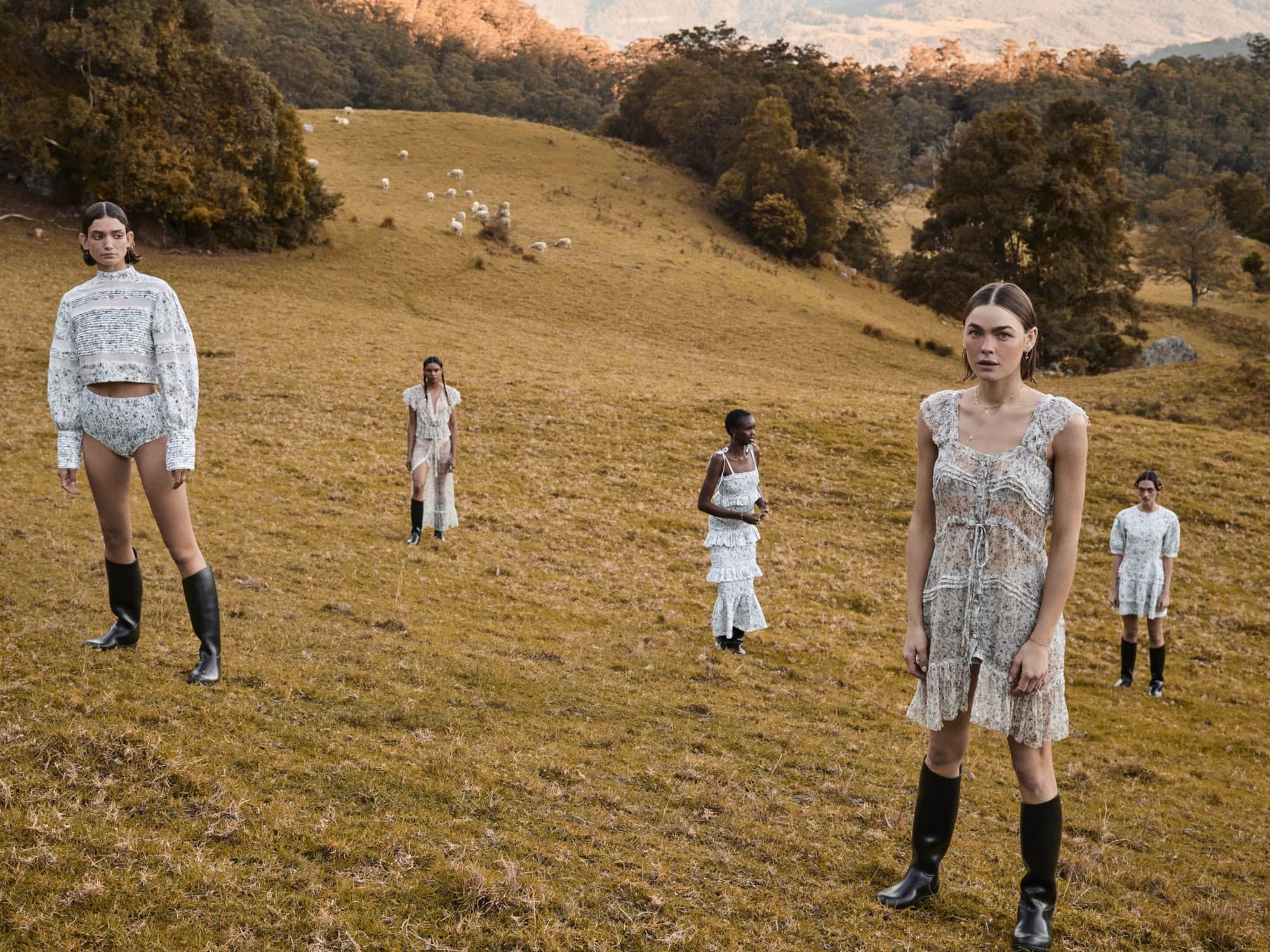 Creative Director | Bruna Volpi
Photographer | Jake Terrey
Stylist | Meg Gray
Hair | Daren Borthwick
Makeup | Linda Jefferyes
---
Valentino
Valentino Creative Director | Pierpaolo Piccioli
Talents | Adut Akech, Anwar Hadid, Christy Turlington, Ellery Walker Harper, Ghali, Gwyneth Paltrow, James Turlington, Janet Mock, Laetitia Casta, Laura Dern, Leon Dame, Liu Wen, Mariacarla Boscono, Mustafa the Poet, Naomi Campbell, Rafferty Law, Rossy de Palma, Rula Jebreal, Tali Lennox, Tang Yan and Vittoria Ceretti
---
Zara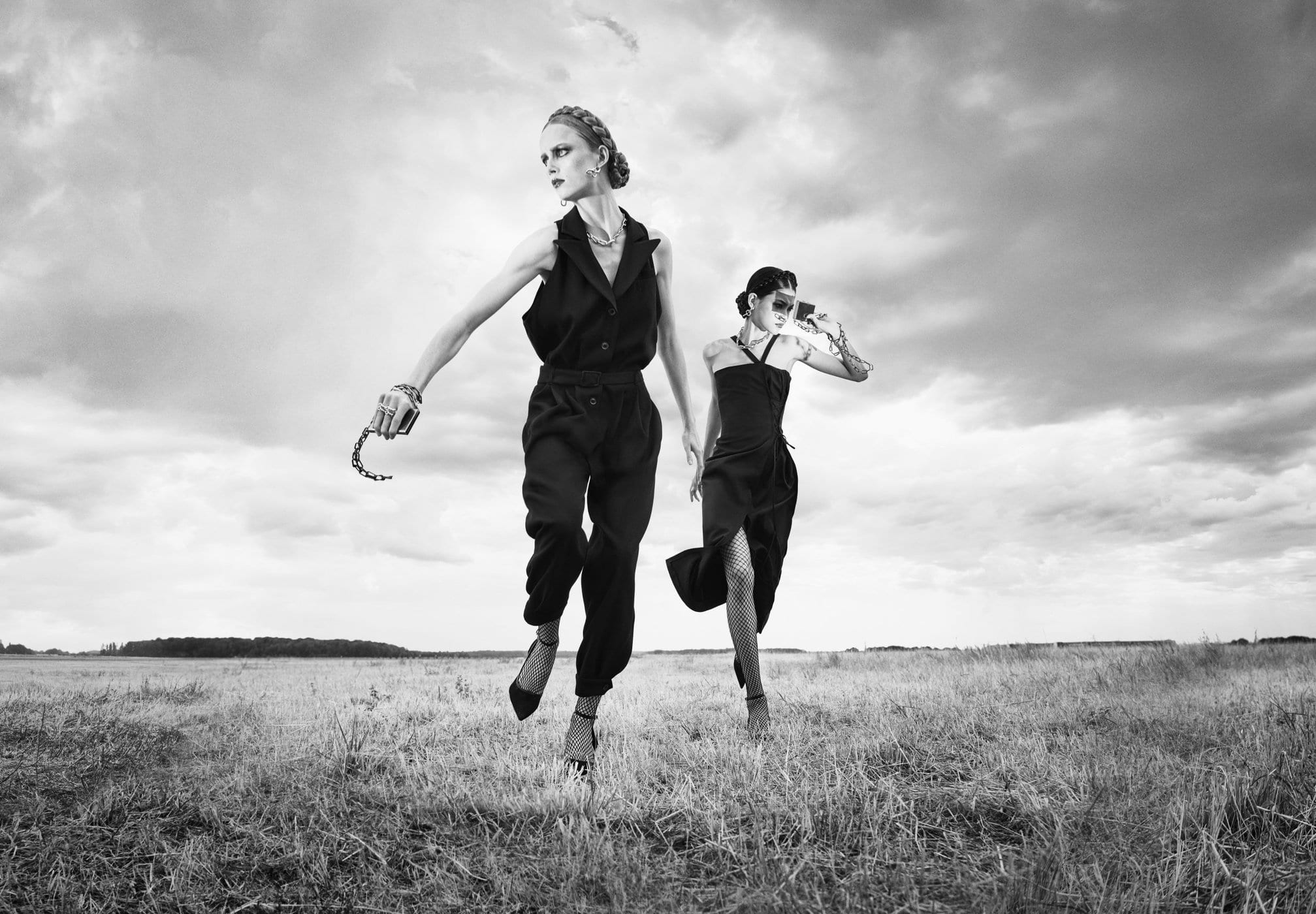 Agency |Baron & Baron
Creative Director/Film Director | Fabien Baron
Photographer | Steven Meisel
Cinematography | Philippe Le Sourd
Model | Rianne Van Rompaey, Mona Tougaard, Sacha Quenby, & Mika Schneider
Stylist | Karl Templer
Hair | Guido Palau
Makeup | Diane Kendal
Production | North Six
Casting Director | Ashley Brokaw
---