---
Review of Chanel 'Dream Never Fades' Holiday 2020 Watches and Fine Jewelry Ad Campaign by Cinq Étoiles Productions & Director/Photographer Thurstan Redding
Chanel dreams up an elegantly surreal new campaign for the holiday season. The campaign celebrates the house's watches and fine jewelry collection, and features film direction and photography from Thurstan Redding.
The project is created by the same production team as Chanel's spring jewelry campaign from the beginning of this year, which was one of our favorite accessories campaigns of that season. The film followed a group of beautiful strangers who met on an elevator which happened to be going up to the moon.
The new short film picks up right where the last one left off. We haven't quite reached the moon, and our group of protagonists steps off the elevator into a surreal dream world. The excellently designed set is a room with walls made of impenetrable shadows, decorated with a fusion of baroque and avant-garde furniture. The characters explore this space, having psychedelic encounters or discovering small and strange moments of beauty.
Redding's photographs feel equally inspired by contemporary fashion photography and baroque portraiture. This latter influence is apparent in his dramatic use of shadow; much of his compositions are swathed in darkness, while his subject's faces emerge dramatically out of the gloom.
But the use of darkness that so strongly characterizes the campaign never feels "dark" in the sense of being ominous or evil – rather, it feels suggestive of possibility. Combined with the light from the silver, gold, and diamond of the jewelry collection, this tenebrism actually feels comforting and luxurious: it is the darkness of sleeping, of dreaming.
Chanel impresses us again by conjuring such a singular aesthetic and mood, celebrating for the holidays a dream-like sense of unlimited possibility.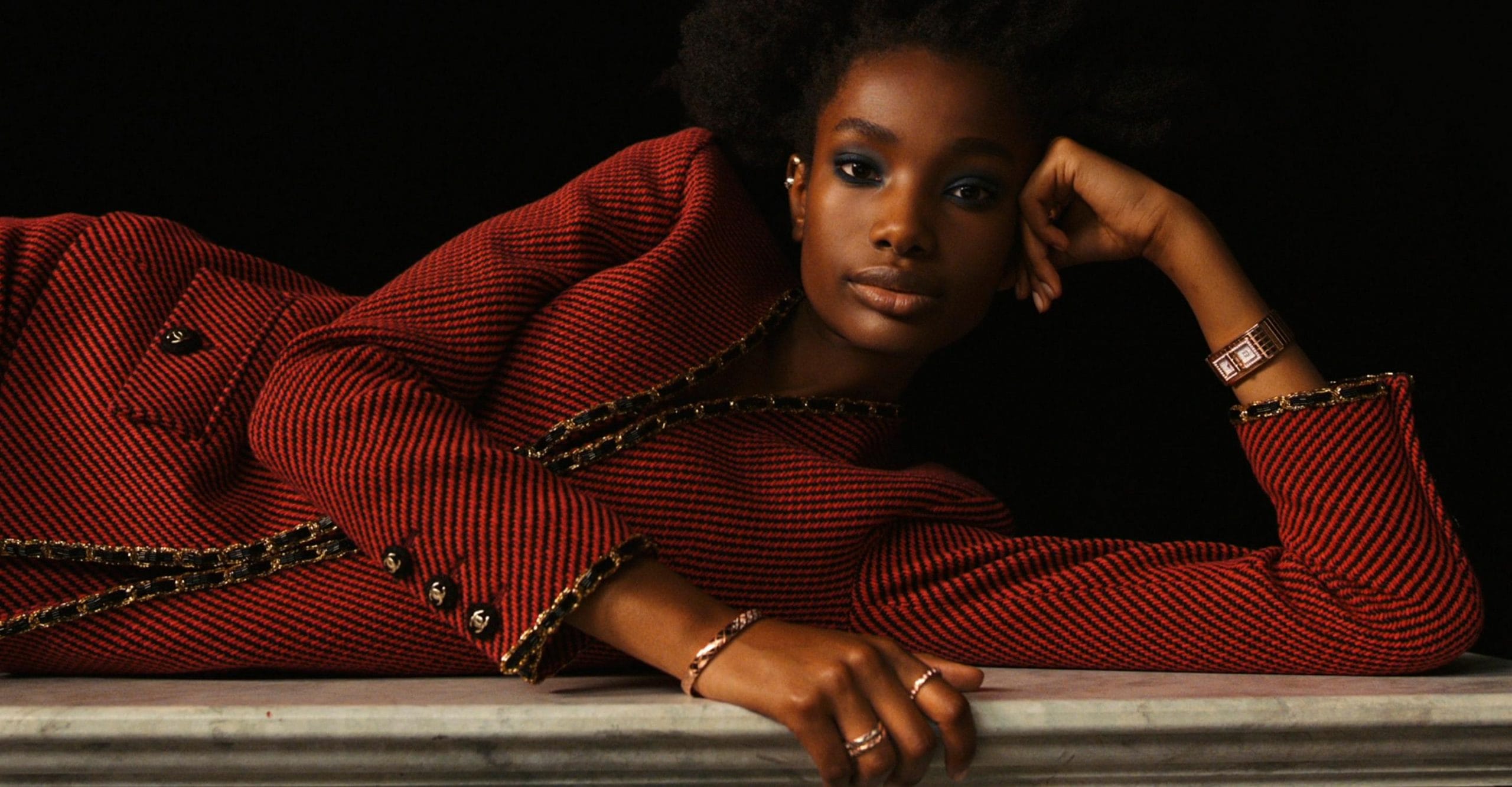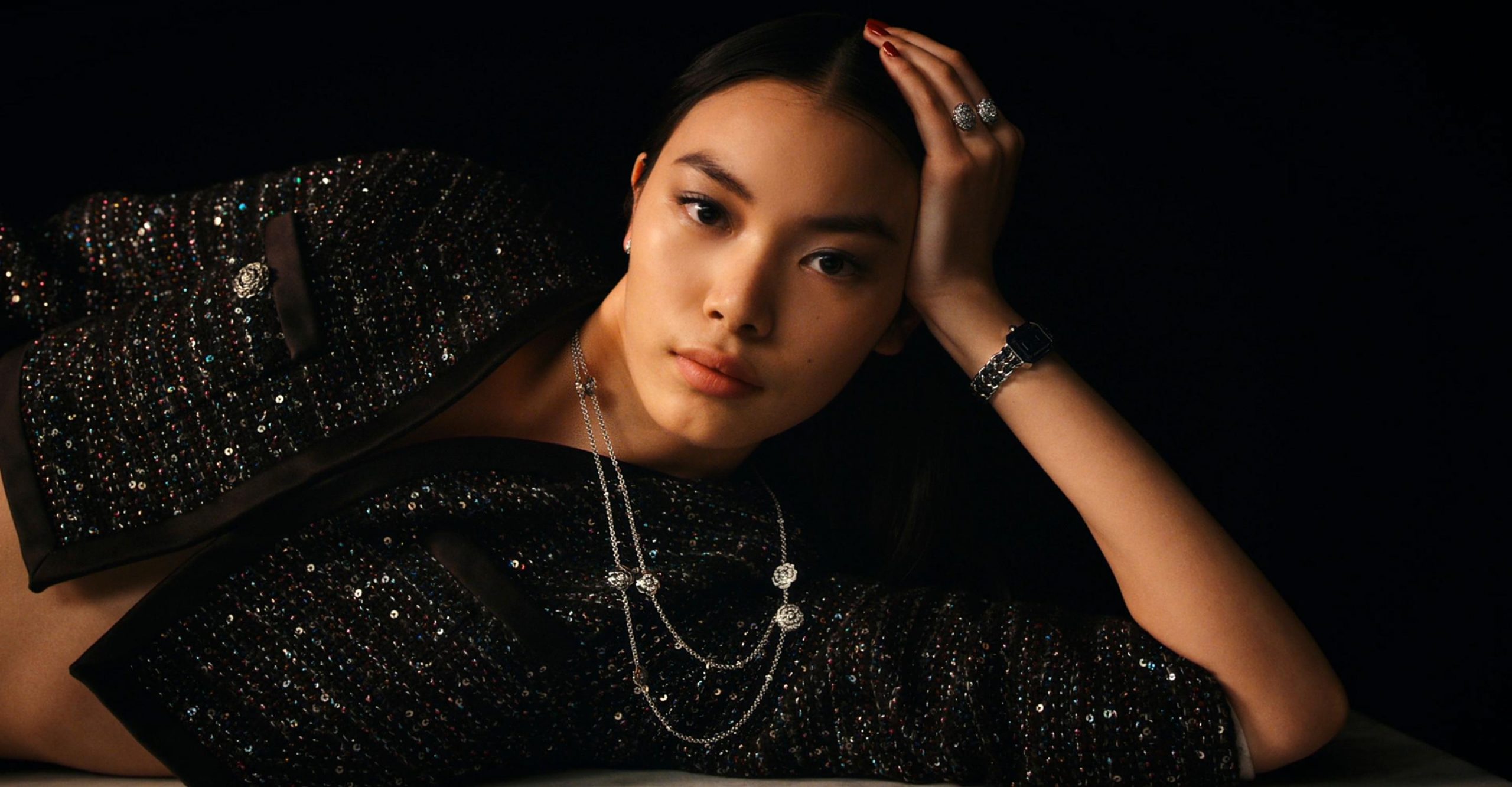 Production | Cinq Étoiles Productions
Director/Photographer | Thurstan Redding
Models | Giedre Dukauskaite, Cristiano Palmerini, Imari Karanja, & Bingbing
Stylist | Charlotte Collet
Hair | Christian Eberhard
Makeup | Adrien Pinault
Manicurist | Charlene Coquard
Set Designer | Jean-Michel Bertin

---