An Exclusive Sneak Preview of the Label's Upcoming Spring 2023 Women's Runway Show
By Mark Wittmer
Riding ever onward along its wave of cool, Dsquared2's surf-tinged Spring 2023 women's collection is set to develop on the iconic cult brand's signature style while charting new territory for Milan's fashion scene. The Impression's Mark Wittmer caught up with creative directors Dean and Dan Caten amid their hectic pre-show schedule to get an exclusive first look at the upcoming collection.
The designers have always created their men's and women's collection in close dialogue with each other, and Spring 2023 is no exception, with the women's collection expanding on and reconsidering the motifs and inspirations of the men's. That collection exuded a sunshiney and colorful surfer theme buoyed up by reggae references inspired by the music and style of Bob Marley. The surfer theme extends across the women's collection as well, but tones down its maximal layering in favor of delicate and ephemeral – yet still very fun – beachside chill.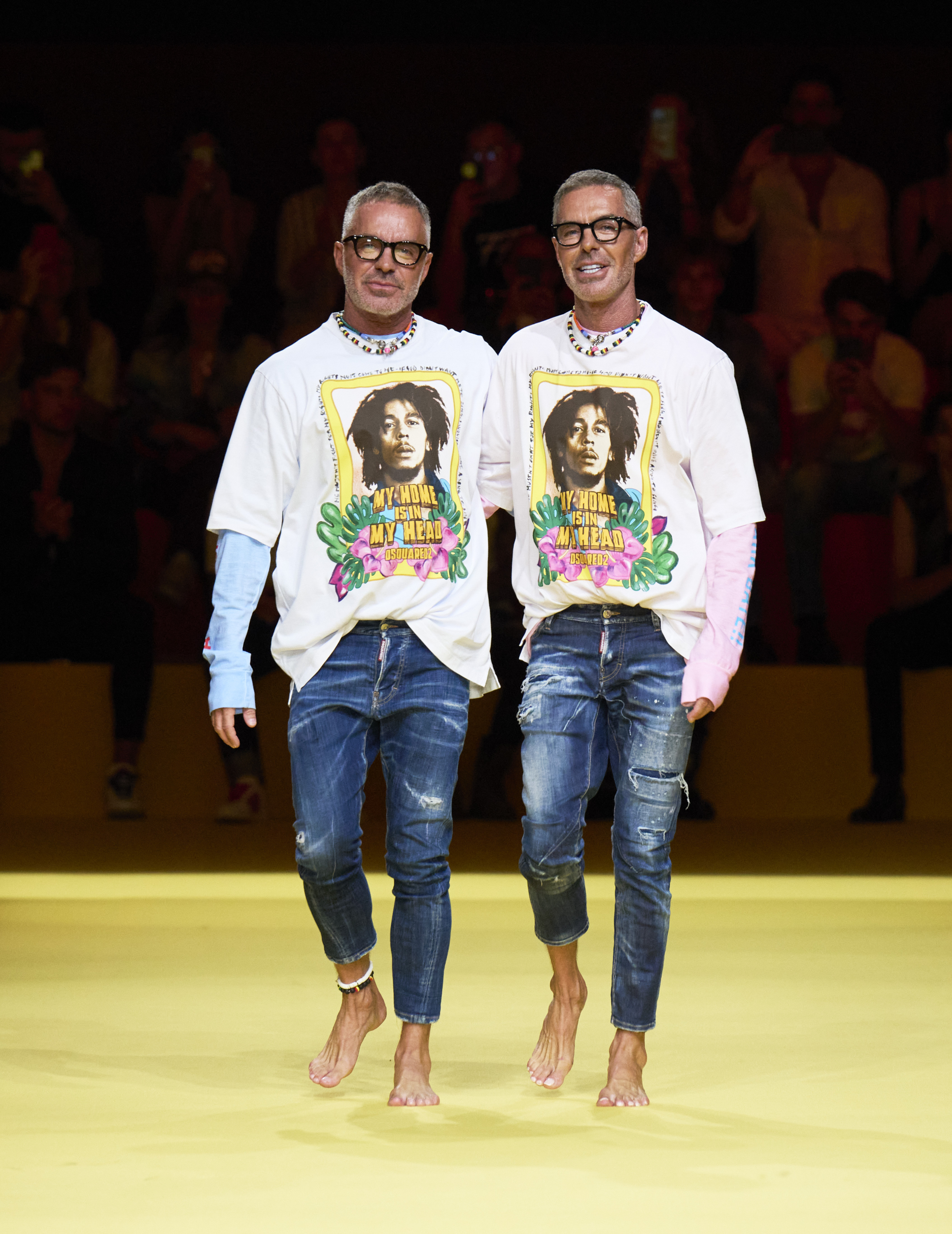 She's like her brother – she's a surfer chick, but a little lighter than him. We've got a lot of light layering, transparency, iridescence."

– Dan Caten, Dsquared2 Co-Founder and Creative Director
The reggae references are dropped in favor of a more urban, modern edge, as if the character of this collection is a cosmopolitan cool girl who has escaped from the city for a beachy weekend. This duality is carried across textures and materials, which put sporty fabrics in conversation with earthy craft techniques. Expanding the feeling of free-spirited self expression, modular styling possibilities come together to reveal or conceal, adding further dimension to the collection's layering moments.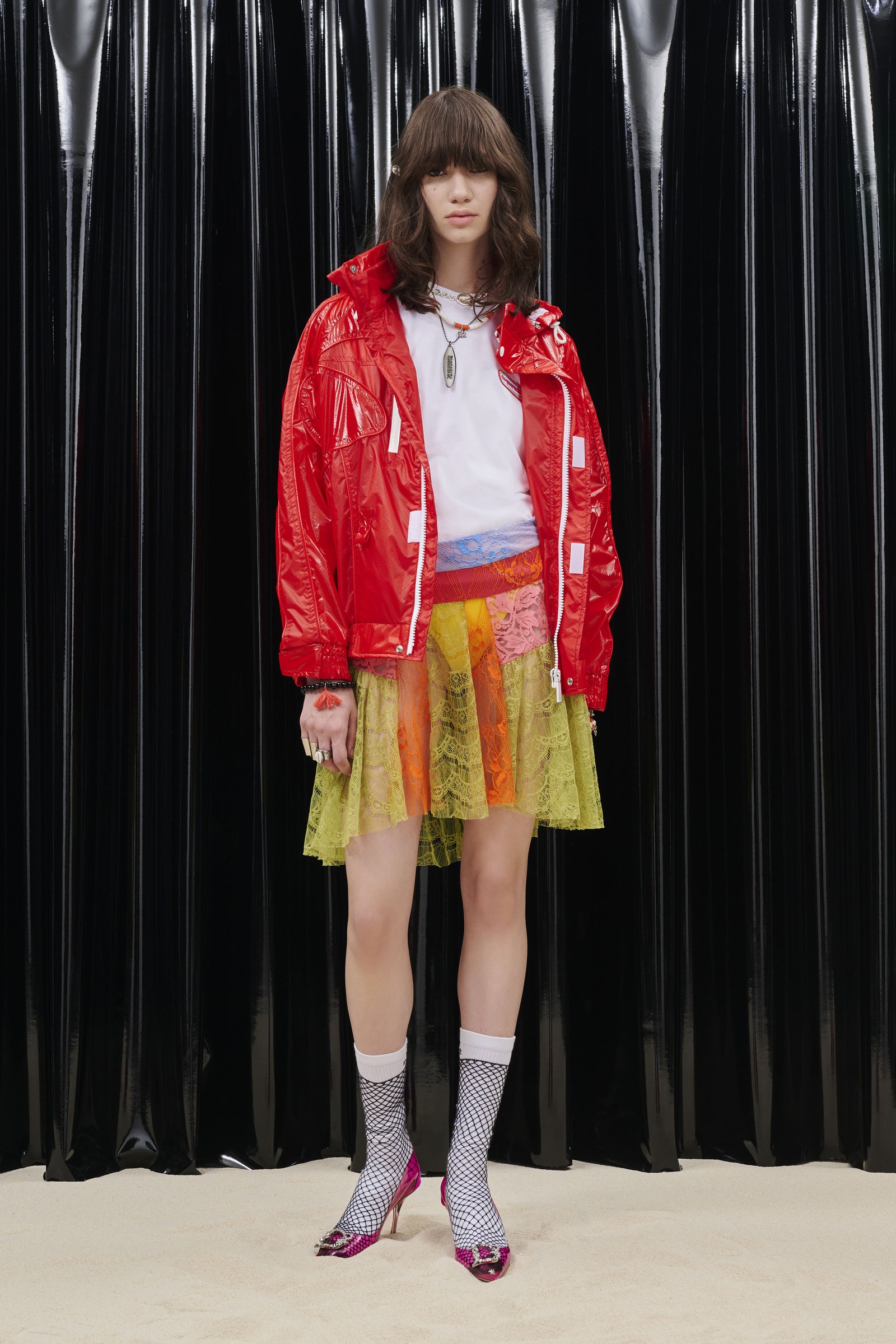 While Dsquared2 first introduced the season's surf theme with its Resort 2023 collection, the sport and lightness of the theme was subverted and subdued through that collection's moodier and darker other inspiration in goth style. Here the creative directors show a similarly layered blend of delicacy and toughness while bringing in brightness, color, and shine. Fittingly, the surf saga ends where surfing begins: the peaceful power of the ocean.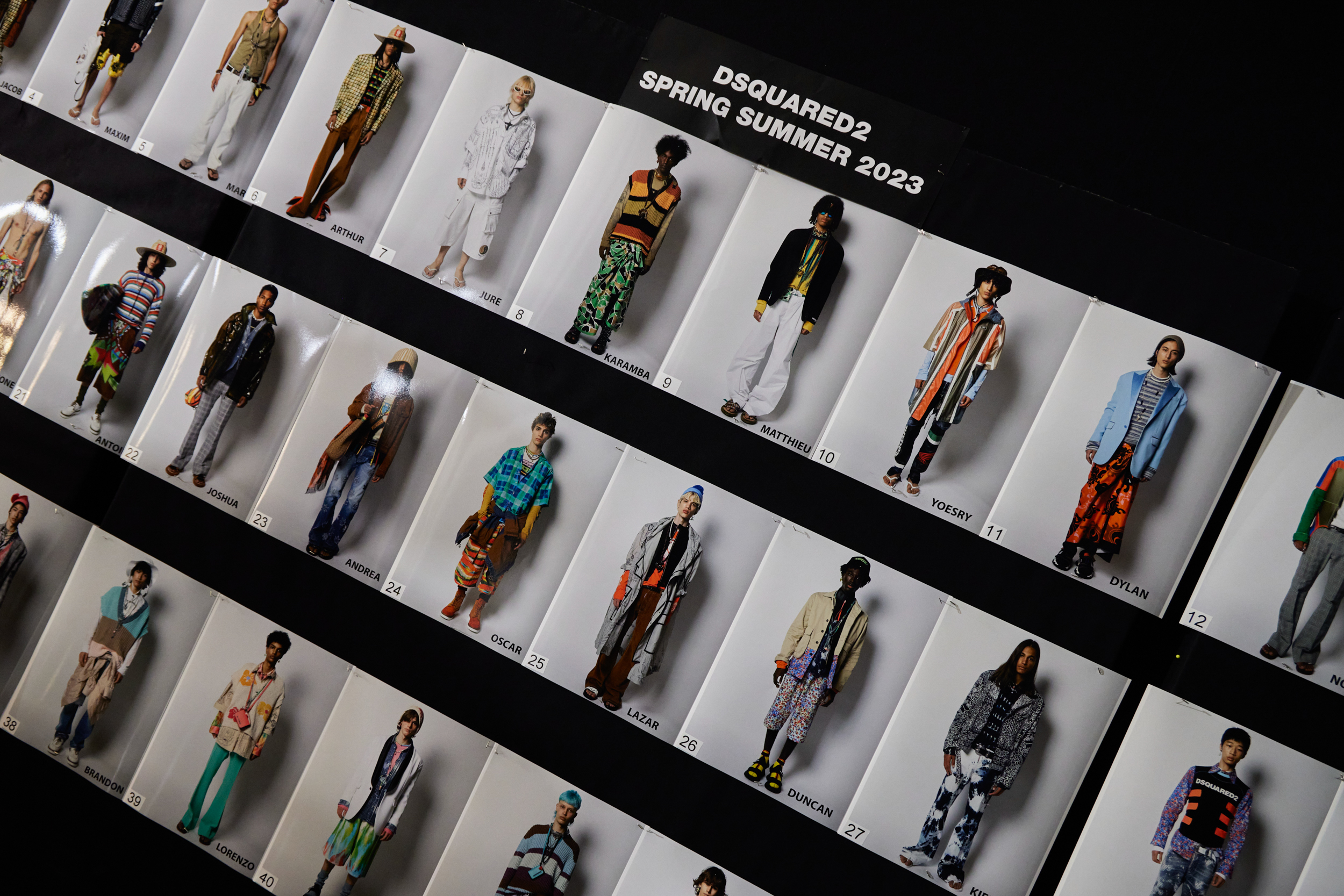 Held at the Palazzo Citterio in Milan, the show itself marks an exciting moment in Milan's fashion history: it's the first time a fashion show has been held at the historic location. Dating back to 1764, altered throughout the centuries, and freshly restored in 2019 after on-and-off renovation since the 1970's, the palazzo is a unique architectural gem that embodies both the city's cultural history and its current place at the forefront of contemporary design.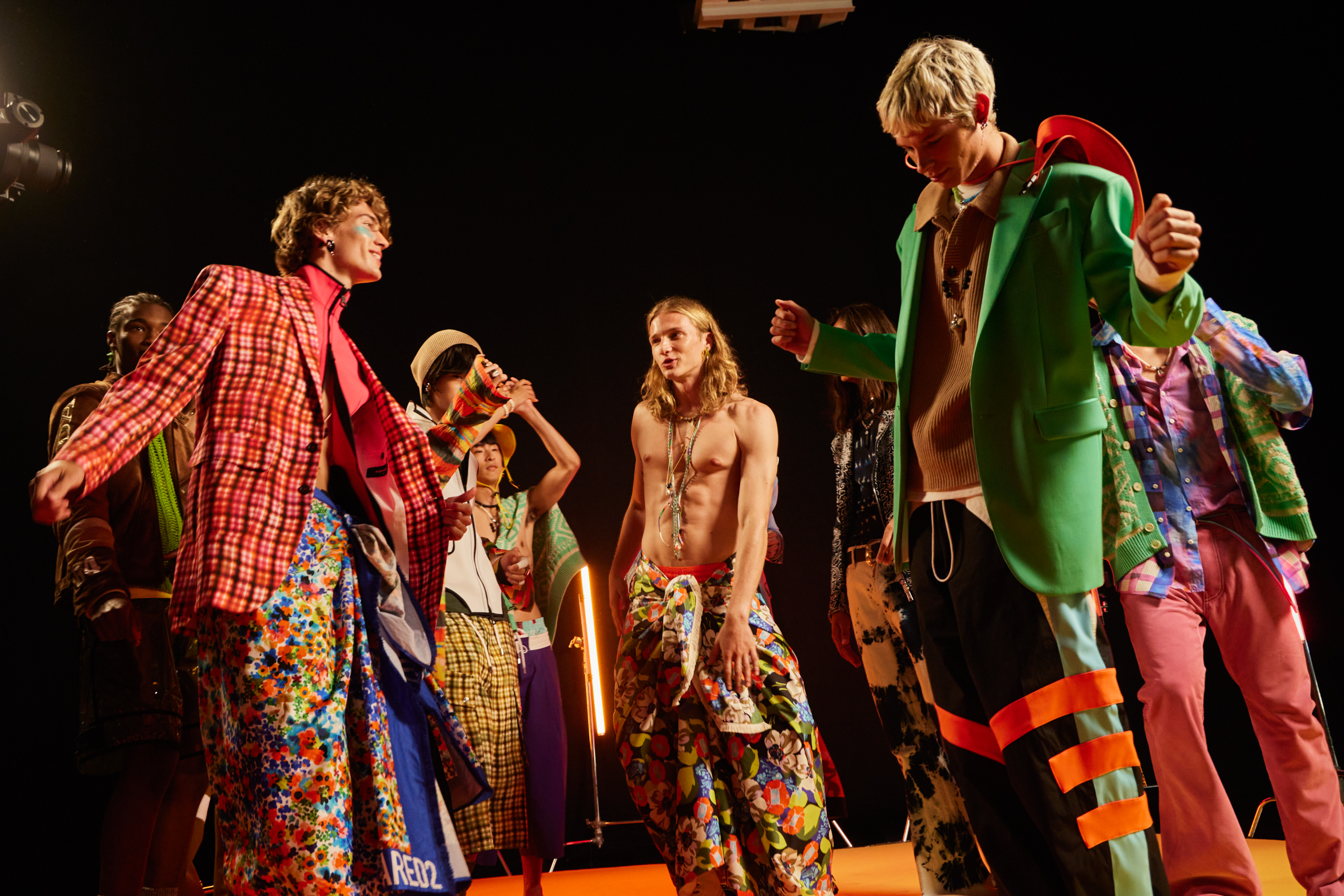 Set to the energetic twang of cinematic surf rock, the runway show is sure to be an unexpected yet fittingly epic inauguration for the historic venue.
And what better label to do it than the trailblazers that are Dsquared2? We look forward to seeing the show.
---