---
What's a brand to do in the face of ever-growing controversies?
The Spring 2020 collections offered plenty of excitement in both fashion and scandal. Three incidents put PR and marketing teams into high gear. First, Gucci, a brand that has already had its share of insensitivity woes, displayed straight-jackets as "fashion," prompting a silent protest from model Ayesha Tan-Jones. Next, Kerby Jean Raymond of Pyer Moss and BoF squared off on the issue of cultural appropriation. Finally, a runway crasher at Chanel gave their Spring show a surprise ending.
But this is not a new trend this season. To name but a few: October 2017 the #Metoo movement is growing out of the wake of the Harvey Weinstein sexual assault allegations and blame culture is ignited by Donna Karan; Miroslava Duma and Ulyanna Sergeenko majorly misuse the N-word on social media; Dolce & Gabbana insult the Chinese and cancel a million-dollar fashion show; two Vogues – Brazil and American – exhibit aspects of white supremacy and privilege; Nike, Burberry, Prada and Gucci reference America's nationalist, racist and oppressive slave-owning past; Dior, Gucci dismiss indigenous culture with appropriative designs and references; and Kim Kardashian tries to trademark and therefore remove from Japanese culture, the word kimono.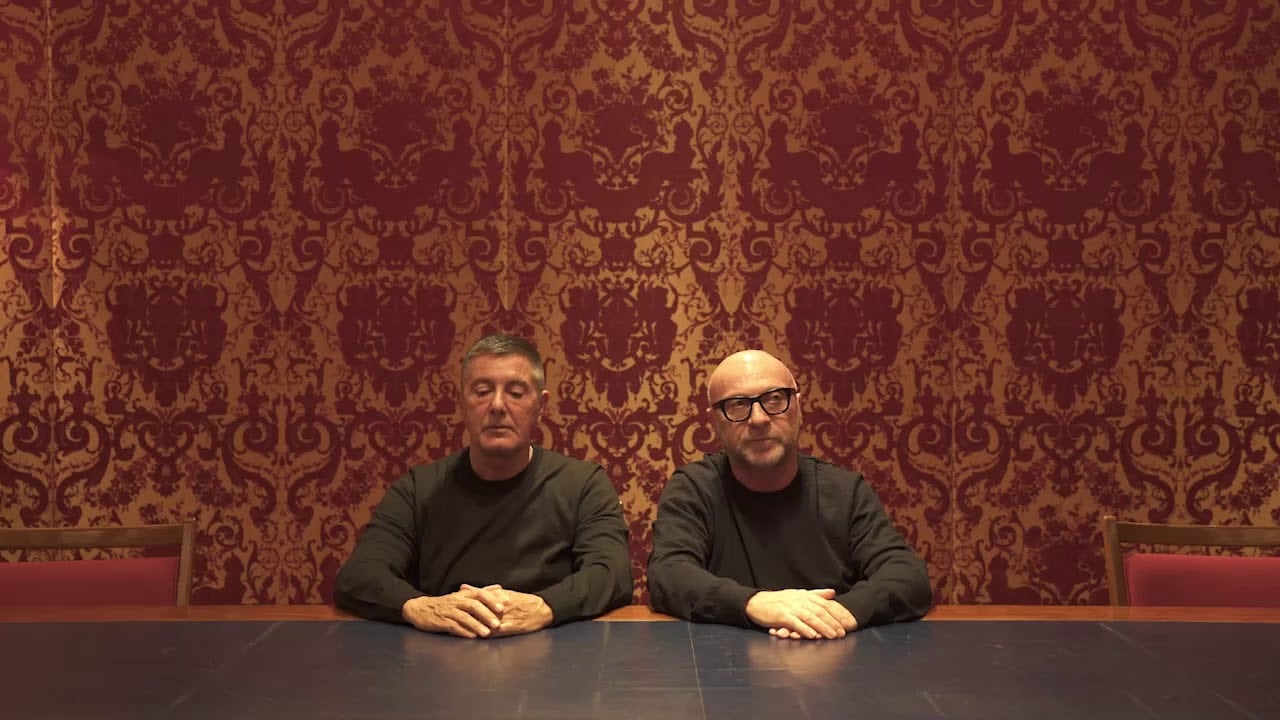 But what is most striking about all of these errors of judgments is that they all follow one of fashion's biggest. Almost 10 years ago in 2011, John Galliano's verbal assault of a Jewish woman and her Asian boyfriend captured on social media resulted in him losing his position at Dior and now-defunct namesake label; he was stripped of his Legion of Honour in France and faced anti-Semitic charges (he was found guilty but only paid a fine due to a heartfelt apology and explanation that his rant was due to drug and alcohol addiction). People predicted that with the fickle nature of fashion, he would be back on his feet soon enough. And he is, currently and successfully helming Maison Margiela. Witnessing these consequences, why is this still a problem in 2019 in fashion? And do brands need a crisis management plan in place?
The Impression spoke with several respected top industry leaders in public relations and marketing to analyze what's needed.
1. You can't be culturally tone-deaf in 2019
If we consider Galliano's 2011 crisis the tip-off, it's interesting to see this trend continuing. A simple piece of advice for brands is to have someone – in-house or a PR agency – regularly follow global news both via traditional outlets and the ever-growing news cycle of social media. Lucien Pages, of namesake PR firm in Paris, reminds us of fashion's impact. "Fashion is often a reflection of our society and the world has changed. Everybody, including the client, has to understand how important it is to know what today's culturally sensitive topics are."
It would appear that BoFs' Imran Ahmed, in considering diversity and inclusion as the theme for his BoF 500 gala, didn't consider this angle when hiring a Gospel choir to play in the gilded halls of Paris for a London-based brand. A social media scuffle erupted when designer Kerby Jean-Raymond of Pyer Moss blasted BoF on Instagram for the flagrant copy, telling The Impression, "An Englishman just stole my idea," as he exited the event and rescinded his place on the list.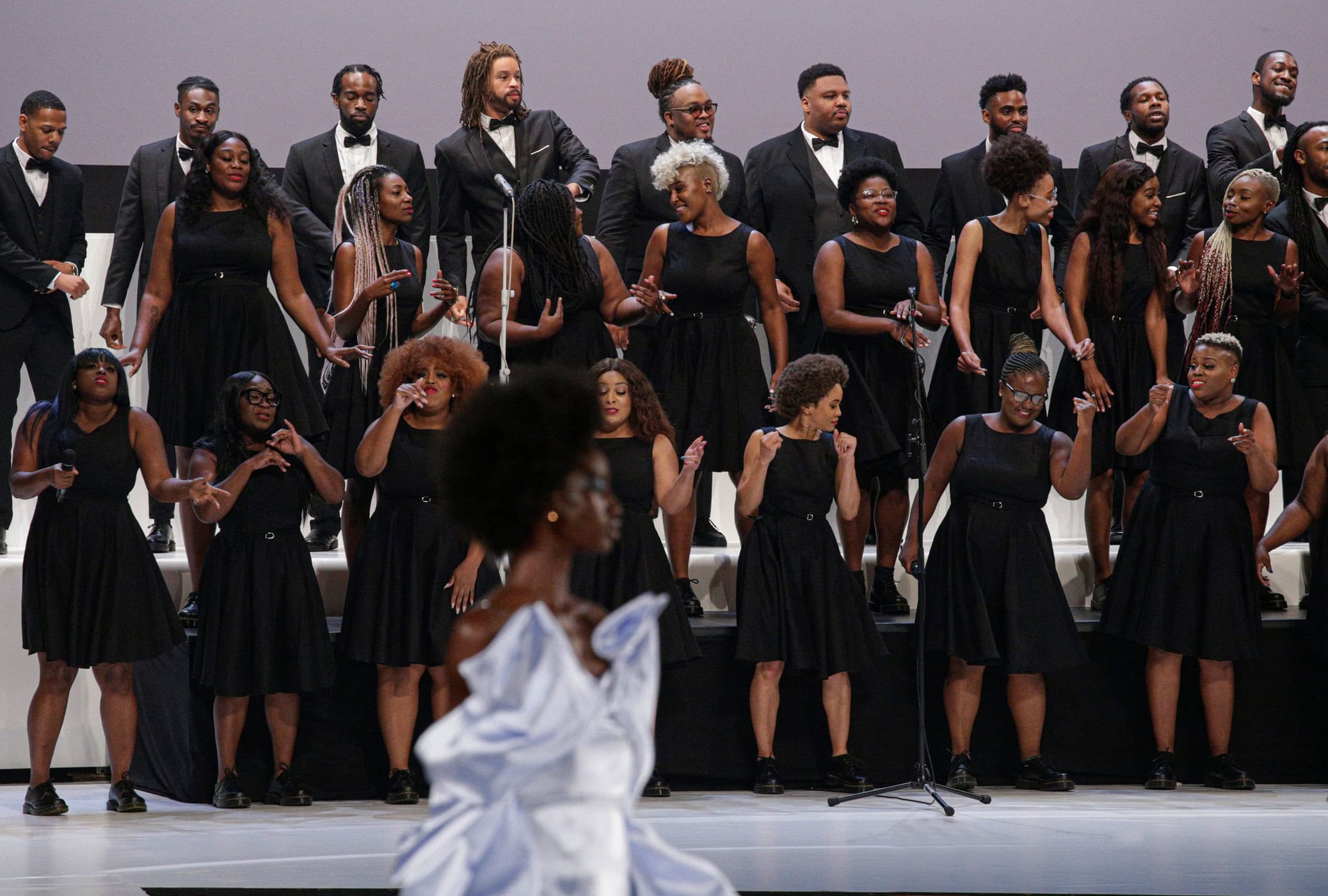 "We get deeply involved on every level of messaging for our clients. Often, we avoid the crisis situations by helping avoid decisions that would be deemed tone-deaf or harmful to the image of the brand," said Vanessa von Bismarck, founder and partner of top-ranked BPCM, adding:
We live in interesting times, where brands are challenged to communicate their stance on social issues more than ever. In the past, collections typically spoke to trends but didn't include literal references to the socio-political climate. For some, their political messages become a part of their DNA and the consumer is able to respond with immediacy.

– Vanessa von Bismarck, Founder BPCM
2. Consider the response very carefully
Sometimes the way a brand responds eclipses the offense.
"I've noticed that a lot of times it's the response to the issue that turns the problem into a bigger crisis," says Lucien Pages. He advises to listen to your PR team as in a "highly connected world with information traveling so fast, it's easy to lose control. Something very small quickly escalates and becomes very dramatic if it is addressed in the wrong way." Case in point: The American Vogue apology to both Noors referenced the issue more prevalent among "non-white subjects," literally admitting to their own short-sighted perspective and adding salt to a wound.
Twenty years ago, a brand crisis was typically addressed with a statement issued to the press. Jasmine Spezie of IC Communications in Paris and Milan sees today's response as an "opportunity to reinforce key messages with positive action," adding, "Today, a combination of factors that include the environmental crisis, clearly defined cultural identities, and consumer discernment make for a challenging but rewarding terrain in which to advise clients as a PR agency."
3. When to fan and when to extinguish the flames
Chanel's recent runway incident, when Maries' infiltrate, aka Marie Benoliel, crashed both the show and runway at Chanel and was escorted off the stage by Gigi Hadid, raised questions about security at the mass event. Chanel simply says they had no prior awareness of the incident.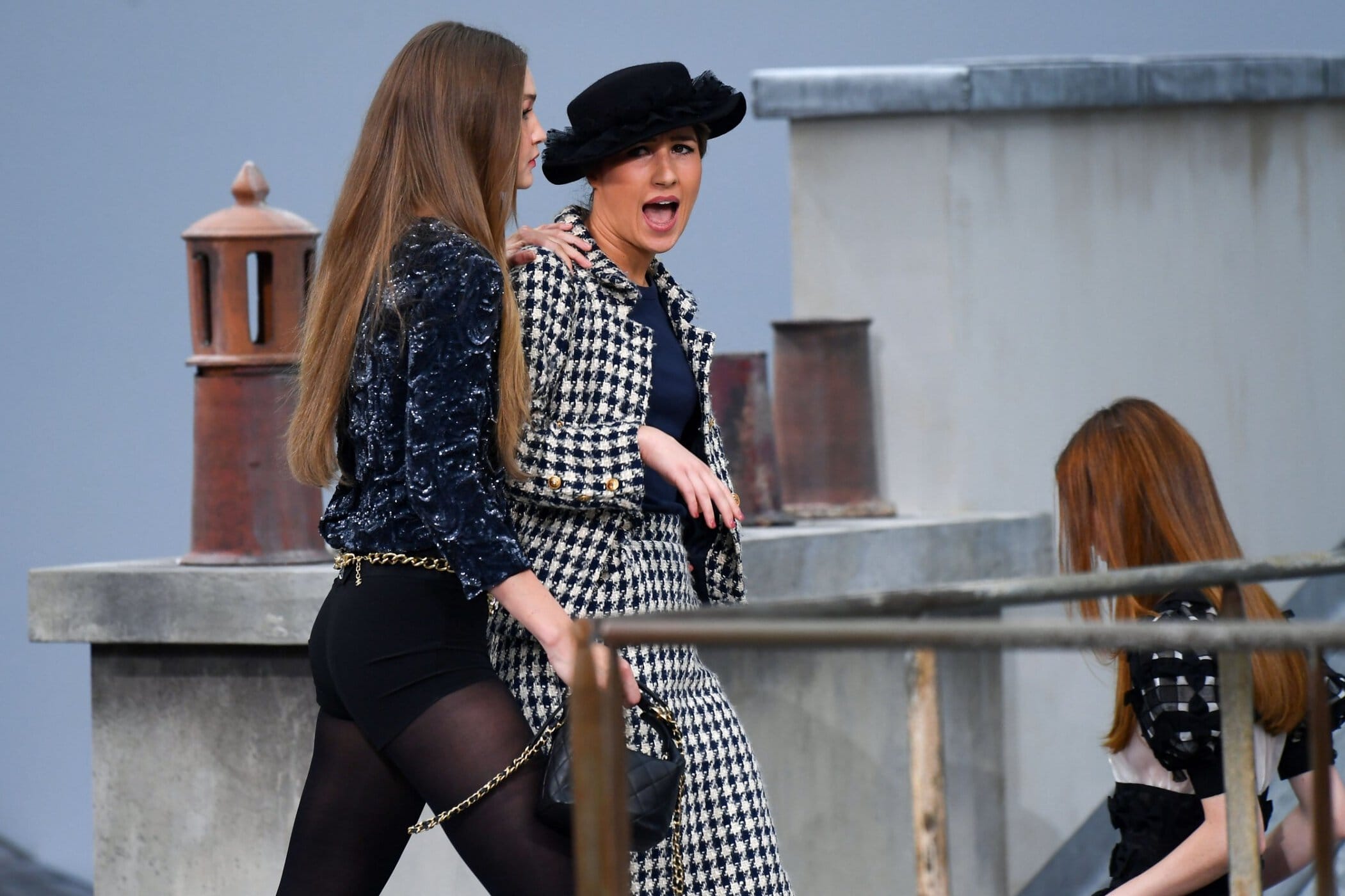 Offers Pages, "Each crisis is different. In some cases, it is actually better to ignore the said crisis, and in others, you have to explain yourself. There's no perfect solution: the brand has to make sure to be honest with its audience."
Spezie reinforces this. "The maxim 'Never complain, never explain' is completely outdated. Not responding to a crisis is a bad idea. But every situation requires individual assessment in terms of the type of message that will be most effective."
Gabrielle De Papp, Vice President Global Brand Communications, David Yurman with a career history in luxury agrees "Be transparent – a good mea culpa goes a long way. The days of saying 'no comment' don't fly."
4. Consult your colleagues
The industry through events and personal networks can be a great source of advice. For instance, this past March, the CFDA hosted a NETWORK conversation with Chris Giglio of HL strategic strategies (see below) and principals from Kekst CNC and Sheppard Mullin to speak to designers and brand executives on best practices.
Like a doctor, getting a second opinion is a good idea some need to follow. The Impression offers, why not ask an American? While social media has spurred call-out culture globally, von Bismarck concurs, "Americans are more vocal about their criticism on social media, which is stronger here." De Papp feels that has to do with the US-founding origins "Americans are hyper-aware of diversity issues and cultural differences because of how diverse we are as a nation," adding, "Today everything has the potential to be a crisis – to quote Andrew Grove 'only the paranoid survive.' Double and triple check what is being communicated visually and verbally across all channels, even a T-shirt slogan. Utilize checks and balances, fact-checking and many approvals, including the legal team, before signing off. Trust your gut – if it doesn't feel right, it probably isn't." (Editor's note: this journalist has had the role of pointing things out to European brands, who may not have seen an issue with a certain communication.)
Nicola Persico, Professor of Managerial Economics and Decision Sciences at Kellogg School of Management in Evanston, IL offers this insight. "Look back at Benetton's ad campaigns with a strong social message. It was political, which has always been polarizing and gaining customer A meant losing customer B. Politicians live in a world daily where they don't control the message ever – the media and opponents do."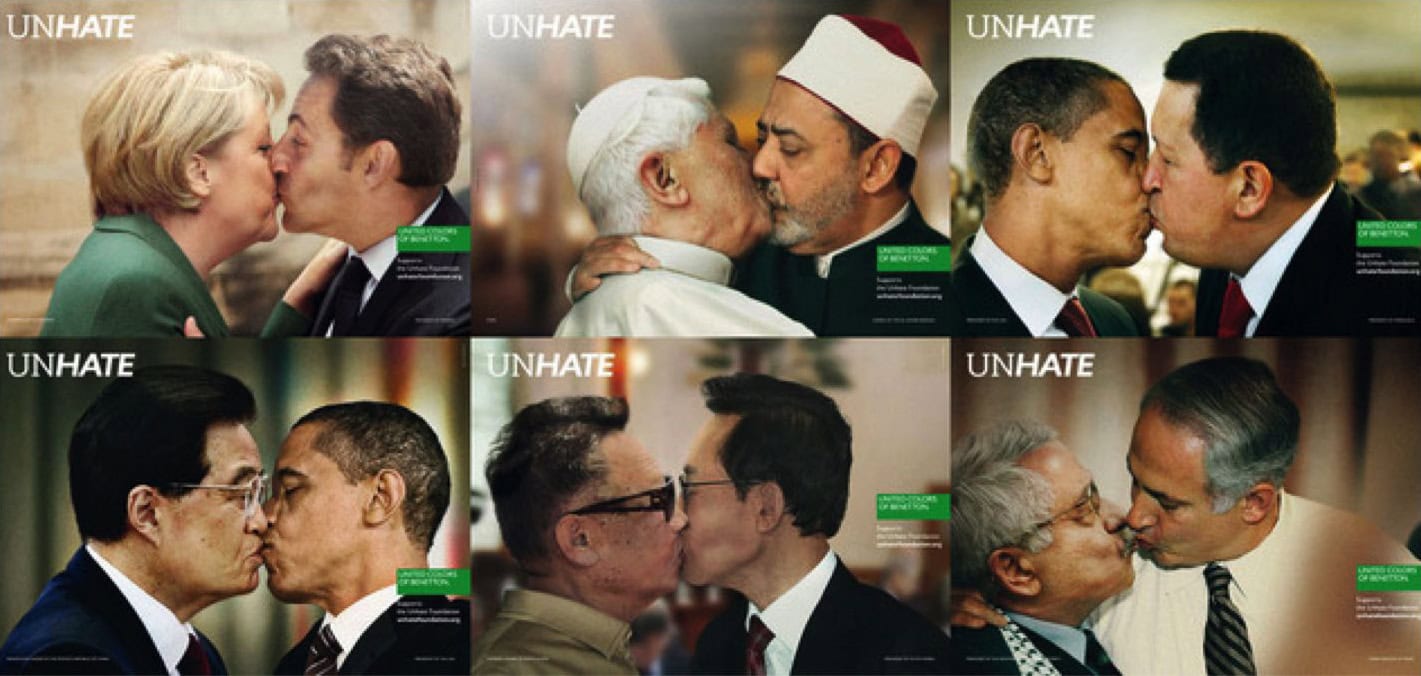 Persico suggests learning to operate like politicians, which makes traditional brand managers uncomfortable because it means not having complete control of the message. "Brand managers need to adapt, and I think they are starting to. Take the Nike – Colin Kaepernick issue. This is not an accident; they chose to enter this situation in their communication and can accept they are giving up ½ of their customers."
Aliza Licht, marketing and communications consultant and the author and host of LEAVE YOUR MARK, suggests walking the walk when it comes to having more voices heard. "In fashion, especially, creatives tend to surround themselves with people like themselves, who are, unfortunately, 'yes-people', afraid to voice a dissenting opinion. The solution to this epidemic of scandal is not only the diversity of teams but inclusion." Her advice? "Don't hire people who are different from you if you're not going to empower them to speak up."
Why not take note of Cher's playbook for her recent concert tour. Originally the production teased the songs Half-Breed and Gypsies, Tramps and Thieves, huge hits with one-time cultural and personal relevance, as part of the setlist. First-hand accounts and setlists reports show the 70+ diva opted out of these ditties. Why? Because in 2019, they aren't PC.
5. Have a plan in place
Judy Smith, the crisis management expert and lawyer who defended Monica Lewinsky and inspired Scandal's Olivia Pope's character, told CNN in 2013 that today's social media-born scandals grow exponentially faster and advises that "You have to nip it in the bud but kill it like a bug – otherwise it gets legs and spreads." Acting swiftly also allows you to turn the problem into an opportunity to change a brand's perception.
Von Bismarck agrees. "The plan should always be to deal with the situation quickly, authentically and with a sense of curiosity about how the issue happened in the first place. Often, clients are so deeply entrenched in their work that they can't see the implications some of their messaging could have. We help take a critical outside view and warn of potential repercussions."
De Papp says in the age of social media, they address the heart of concerns; the client. "We do a lot more monitoring, working closely with our retail and online teams, especially customer service teams to ensure we are addressing comments swiftly, professionally and with respect. We try to do this in a very personal way and limit automation and canned responses."
The first step to avoid crisis is to make provisions to address subjects like the environment, social justice and climate change as an integral part of their business plan, not to build a bigger crisis management team.

– Jasmine Spezie, IC Communications
PR can make a difference in communicating the intentions and improvements underway, rather than defending the status quo. While you cannot predict all, you can only prepare for them in terms of transparency, being self-aware and pro-active and having a fast response rate that is at the same time measured." offers Spezie.
Lynn Tesoro of HL Group says its' been a part of their work from the start. "We recognized early on that corporate communications and crisis/reputational management is an essential part of any strategy. We believe brands should first put together a smart corporate communications plan designed to mitigate crises before they happen. If they are starting from scratch, they should look at competitors' crisis issues and figure out ways to build in policies and procedures that will prevent or lessen their likelihood." Chris Giglio spearheads the HL strategic solutions division whose clients span many sectors, drawing upon expertise honed at NBC's Dateline as an investigative producer, public relations at Estee Lauder Companies, and crisis management work at several law firms.
With a problem this complex, there are no easy answers but hopefully having frank open and honest discussions of the issue and solutions as we at The Impression have done will help.
It's hard not to wonder if some brands are going for the "there is no such thing as bad publicity" philosophy. The recent straight jacket fashions (not for sale, which came with a convoluted explanation that it was merely art via a company message on Instagram) which inspired Tan-Jones to raise the palm of her hands revealing "Mental Illness is not Fashion" in protest come to mind. The model added on her Instagram page: "It is in bad taste for Gucci to use the imagery of straitjackets and outfits alluding to mental patients, while being rolled out on a conveyor belt as it a piece of factory meat." A shoe that had a lipstick holder resembling electronic tagging devices meant for monitoring criminals, mental patients and even illegal aliens also raised eyebrows. This, on top of the blackface and over-priced turbans snafus, even with Rene Tirado in place as the brand's first global head of diversity, equity and inclusion suggests Gucci is fashion's equivalent to that drunk uncle at family functions constantly making inappropriate remarks and lewd actions but always apologizing afterward trying to make it "ok." Newsflash: it's not ok.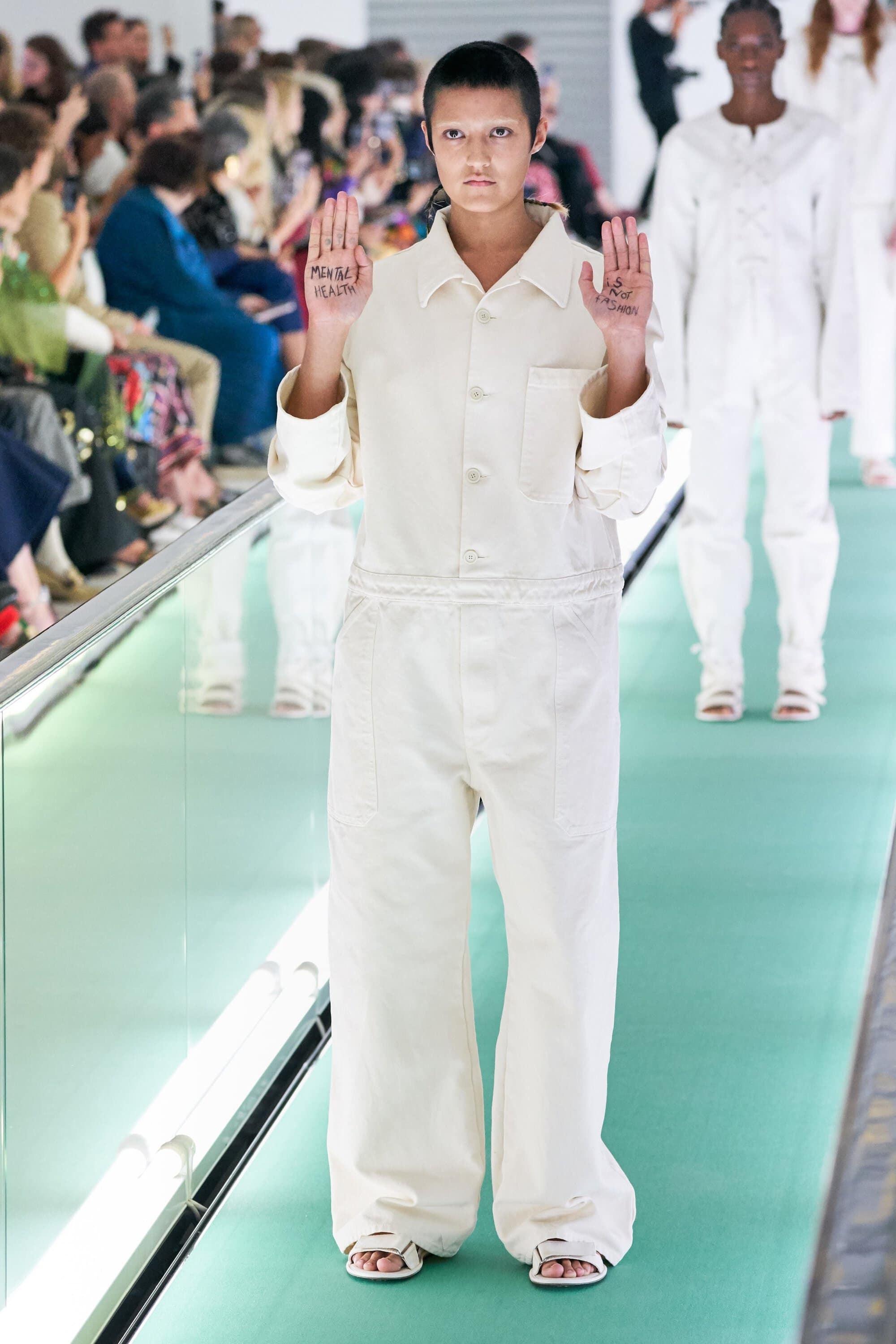 ---