Forte_Forte has opened a new boutique in Cannes, located at 27 Rue du Commandant André, just a few steps from La Croisette and housed in a corner building of linear simplicity.
The store is immersed in the sunny holiday atmosphere of the Côte d'Azur, absorbing its bright and sparkling light. Three windows open to the outside, and the entrance is positioned on the corner of the building, with similar proportions as the windows letting in natural light, welcoming its glow and geometrizing it. The space was conceived as a box of mineral colors and marine transparencies, manifested by a composite of light gray concrete base ensconcing white stone with bright salt crystals and deep jade green crystals. The floors are cut in this composite stone, as are the full–height wall coverings, milled in vertical lines imparting a special sheen. The display area is wrapped in a full-height white curtain that partially covers a shop window, with calligraphic hangers and organically–shaped mirrors made of brass. The furniture, entirely made by Italian artisans, consists of curved wooden chairs covered with gold leaf, with perforated leather cushions. A spiral staircase with suspended steps is located behind the cash desk, in a circular frame, leading to an upper floor where the warehouse is housed. 
The space is dreamlike and bright, with a multisensory balance of components that creates a distinctly eclectic continuity.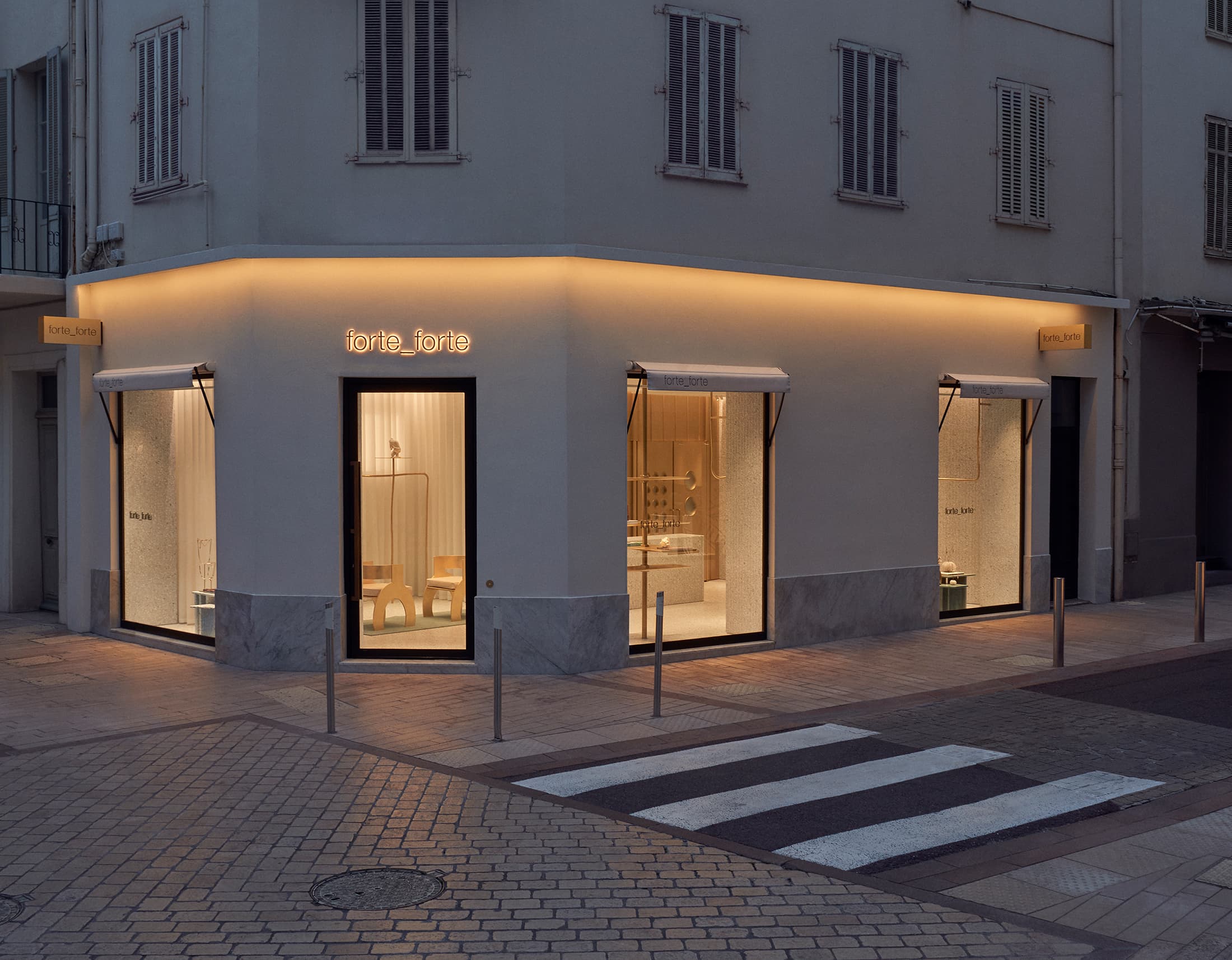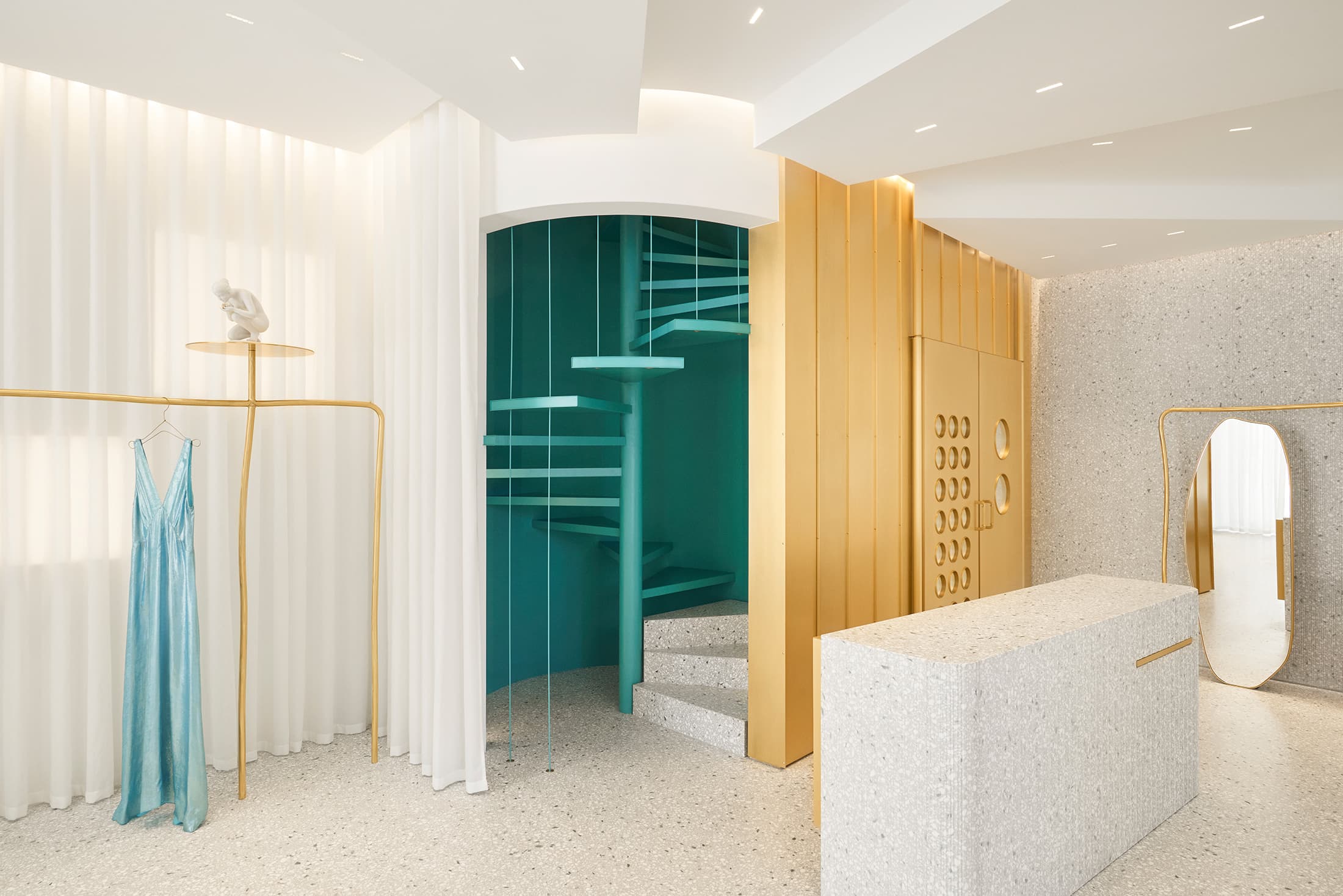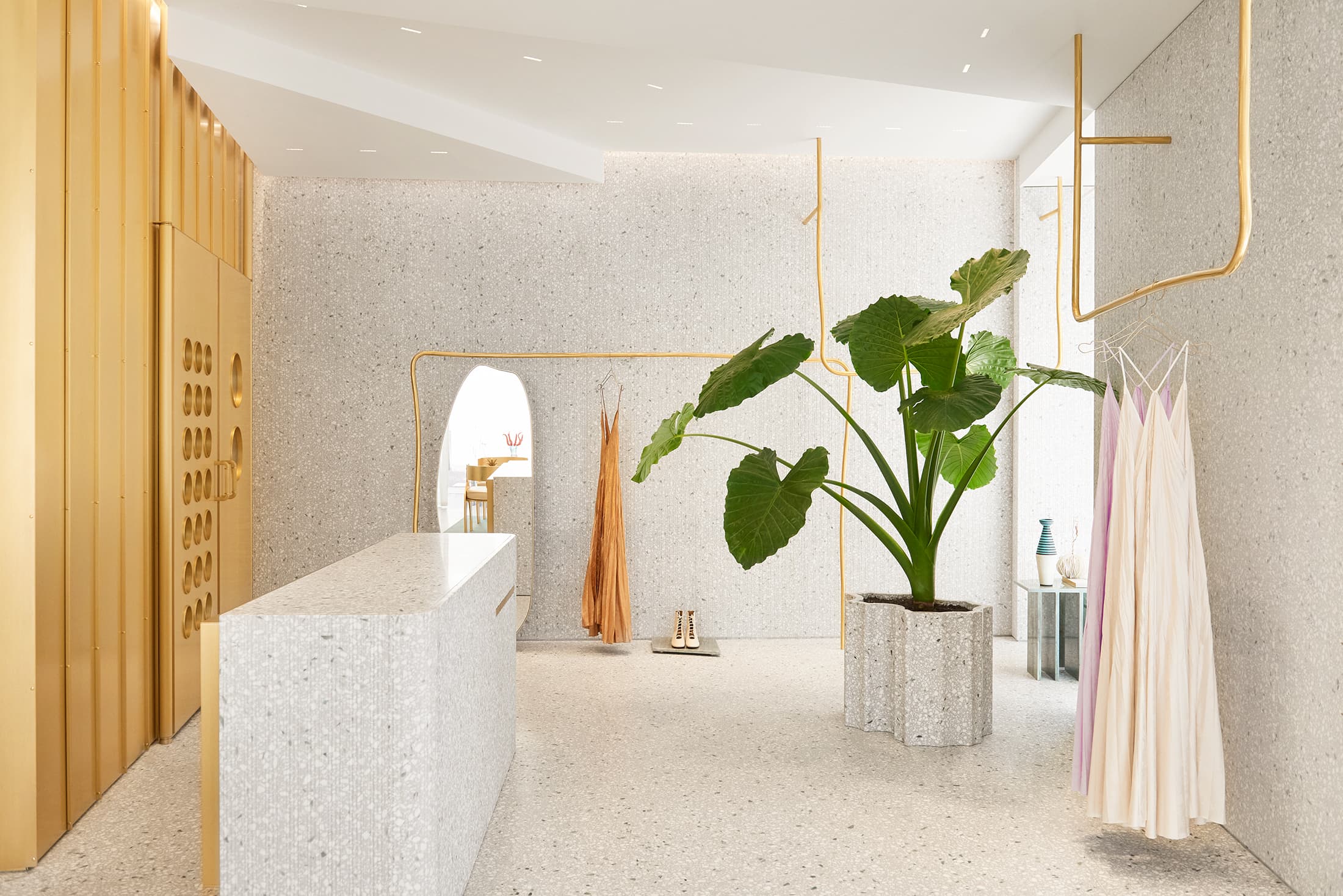 X
---