An Unforgettable Collaboration: Louise Bourgeois x Jenny Holzer Inspire Exclusive Pajama Collection by Gabriela Hearst
Spring 2022 witnessed a momentous encounter between two artistic powerhouses, as Jenny Holzer curated an exhibition featuring the remarkable work of Louise Bourgeois. Recognized as one of the most influential artists of the 20th and 21st centuries, Bourgeois delved into the depths of human emotions, while Holzer challenged conventional language through unconventional mediums. The Kunstmuseum Basel showcased Bourgeois's art through Holzer's distinct perspective, paving the way for an extraordinary collaboration with renowned fashion designer Gabriela Hearst.
In their exclusive edition, custom silk pajama sets in red and white exquisitely merge fashion and art. Each set is embroidered with carefully selected Bourgeois text fragments, personally chosen by Holzer. Reflecting on the writings, Holzer describes the magic and authenticity found in Bourgeois's words, acknowledging her profound insights. One fragment, "MAGIC CANNOT BE STOLEN," originates from an August 1991 loose sheet, with Holzer emphatically agreeing that Bourgeois's perspective holds true. Another text, "THE RAGE TO KNOW," is taken from an embroidered textile found in Cell I, 1991, exemplifying Bourgeois's keen understanding and passionate expression, as acknowledged by Holzer.
Gabriela Hearst, delighted to be part of this extraordinary collaboration, expresses her deep admiration for both Jenny Holzer and the late Louise Bourgeois. It was a genuine honor for Hearst to merge their artistic legacies into a meaningful gesture, offering a glimpse into the profound bond between Holzer and Bourgeois. The resulting collection stands as a testament to the enduring impact of their artistic visions and serves as a wearable tribute to their remarkable contributions to the art world.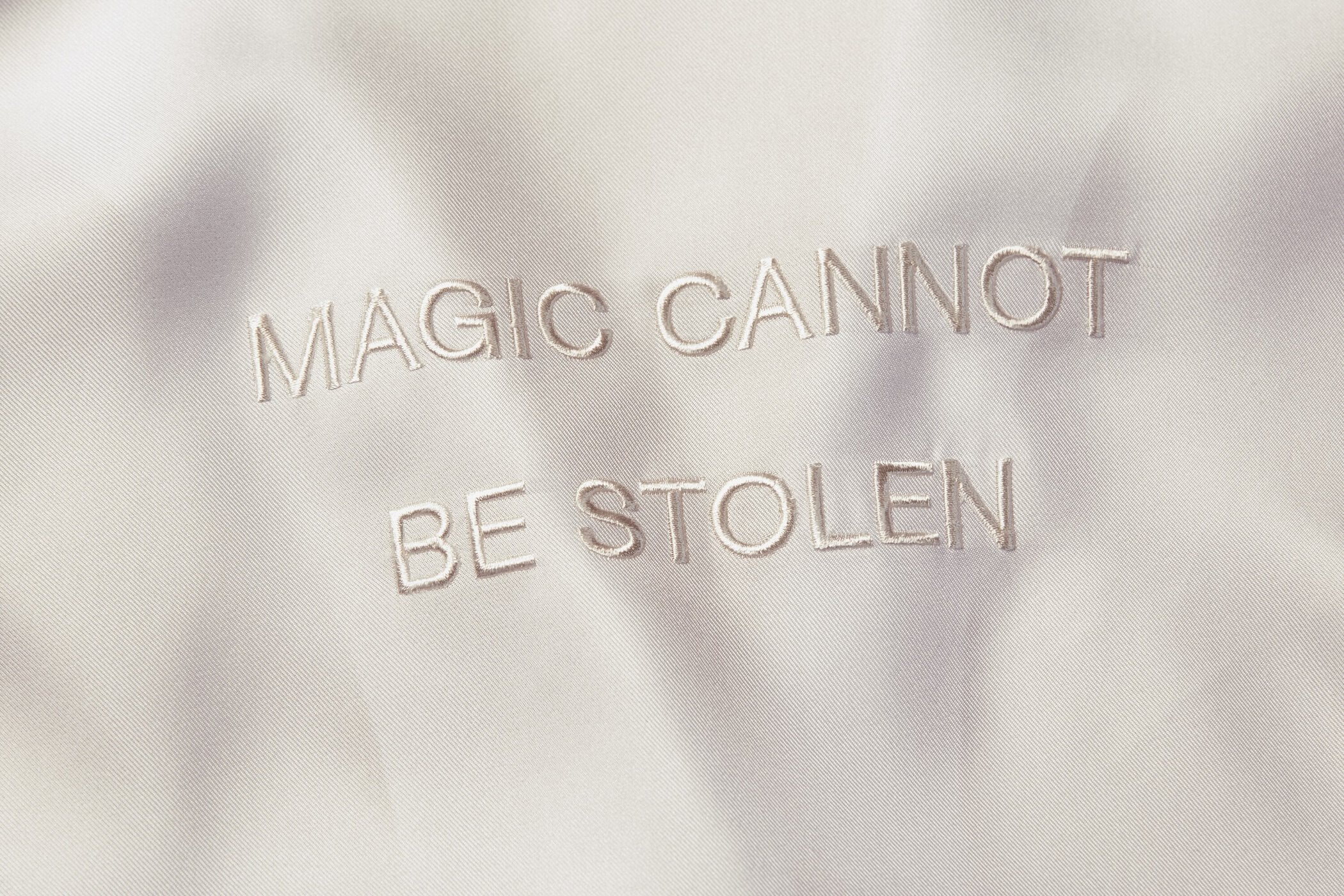 ---