Review of Gucci 'Blondie Bag' 2022 Ad Campaign by Gucci Creative Director Alessandro Michele with Art Director Christopher Simmonds and Photographer Angelo Pennetta
Gucci's iconic Blondie bag comes full circle in a new campaign for Summer 2022. Creative director Alessandro Michele again teamed with frequent collaborators Christopher Simmonds and Angelo Pennetta to create the campaign, which puts their signature conversation between past and present in an unexpected yet fitting new context.
Reinvigorated from Gucci's legendary archives, the new edition of the Blondie revives the style for Michele's Gucci Love Parade, complete with an elegantly enlarged, circular version of interlocking GG hardware from the early 70s reintroduced for the collection.
While that collection headed to Hollywood's Walk of Fame for its runway show and a night of bright lights, dark seduction, and high drama, the new campaign recontextualizes this spirit through the backdrop of another iconic American city all the way on the other coast: none other than New York City.
Through Simmonds' and Pennetta's distinctive portraiture, eclectic and eccentric Gucci heroes are at once uplifted and grounded by the eternal energy of the city's bustling streets and the iconic landmarks that form their backdrops.
The neon lights of Radio City Music Hall ooze their electric magic into the night sky; the curves of the Guggenheim frame crisp lapels and a gorgeous smile; the geometry at the top of the Empire State Building echoes the rhythm of Gucci monograms while offering a legendary and seemingly limitless view.
Moving through these scenes, the presence of the campaign's protagonists feels at once ephemeral and eternal: as in Michele's designs, we can feel a conversation between history and the present moment. The story continues through the chapter each of these individuals writes for themself; the circle turns on.
Synthesizing hard-edged urban energy with graceful and evocative Gucci elegance, the campaign offers a lovely new perspective on a piece of style history.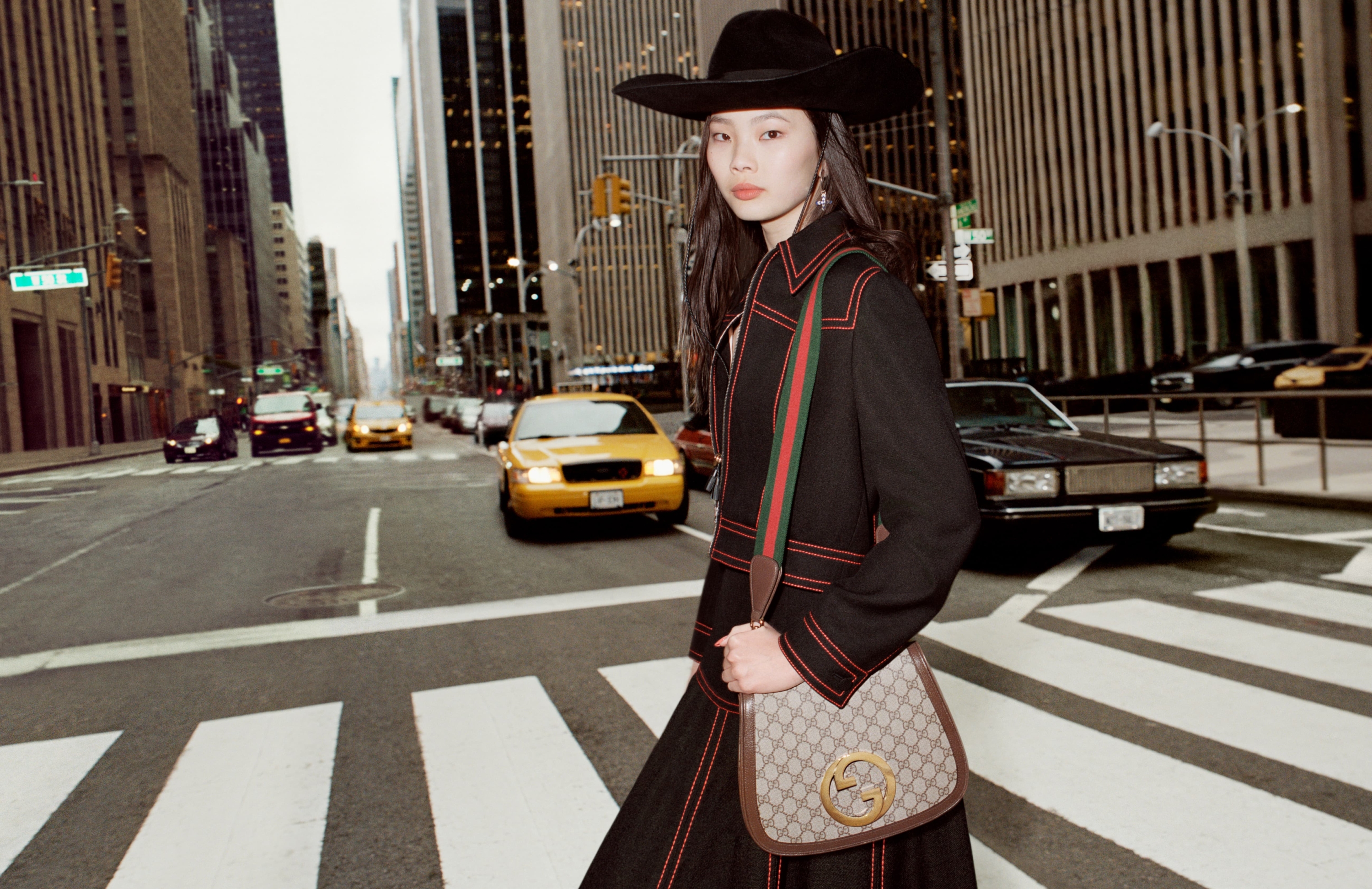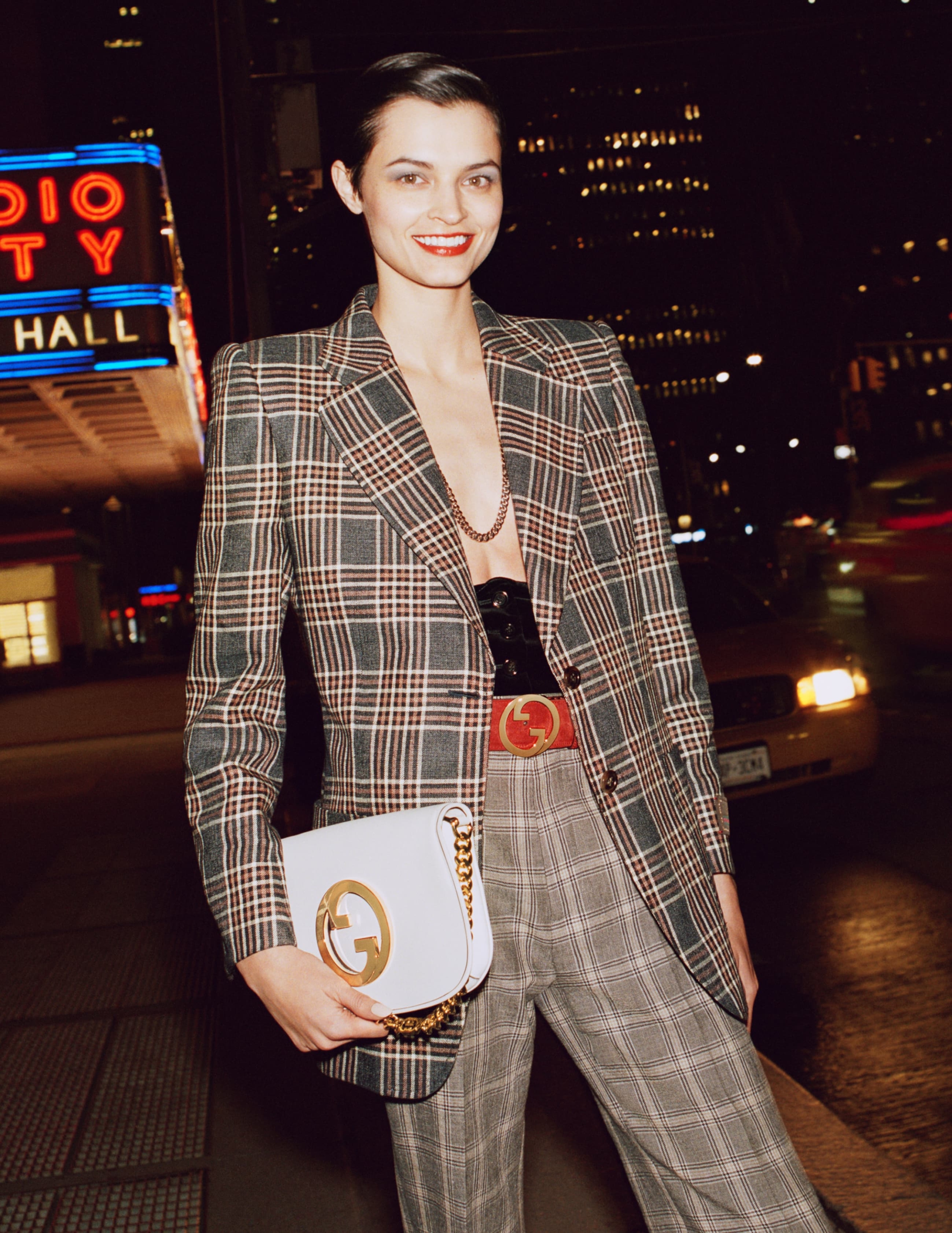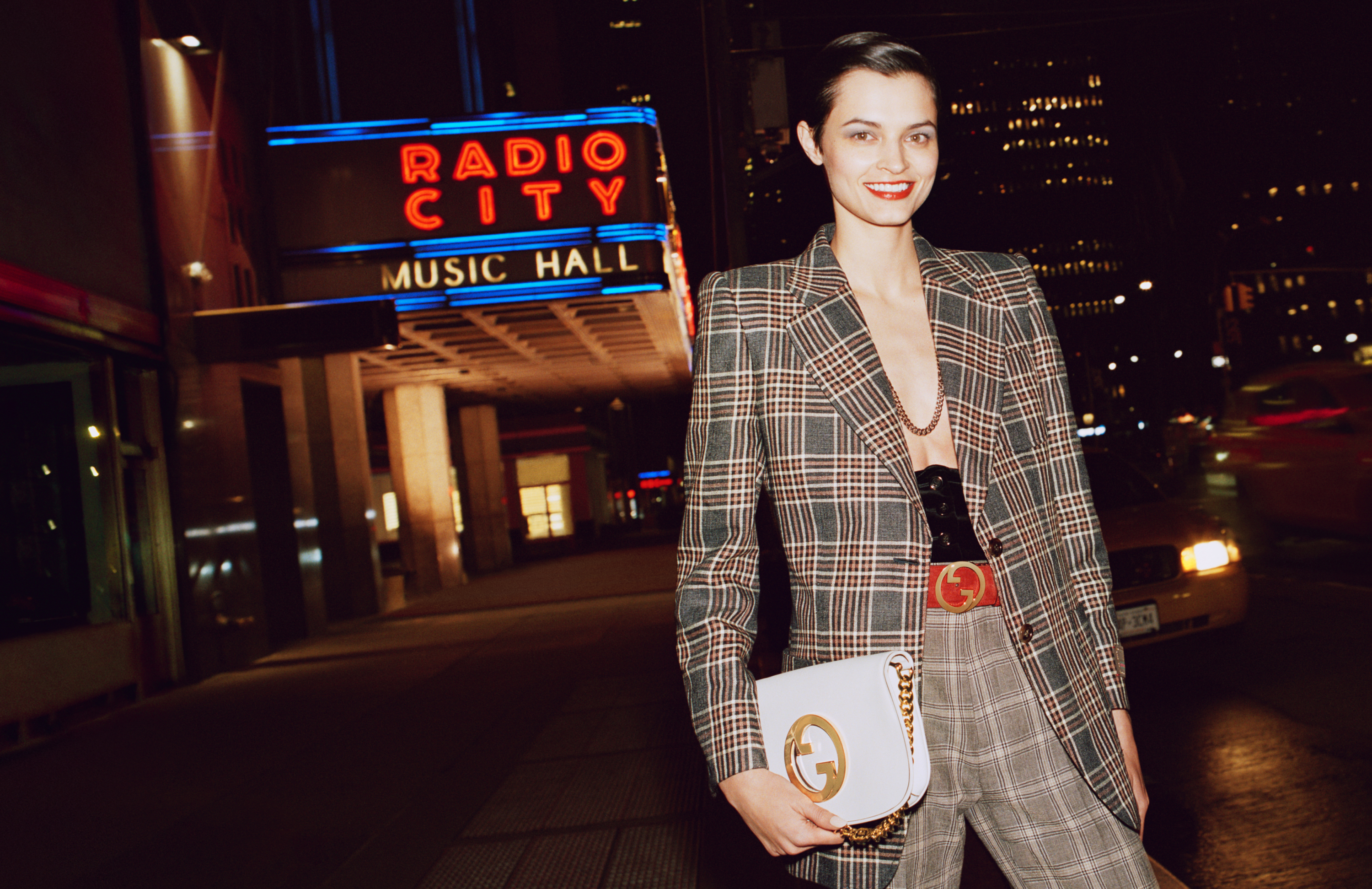 Gucci Creative Director | Alessandro Michele
Art Director | Christopher Simmonds
Photographer | Angelo Pennetta

---