Review of Gucci 'Hollywood Forever' Eyewear Spring 2021 Ad Campaign by Gucci Creative Director Alessandro Michele, Creative Director Christopher Simmonds with Photographer Harmony Korine
Gucci cleans up nice with a new eyewear campaign for Spring 2021. The short and sweet campaign relies once again on the work of creative director Christopher Simmonds and photographer and filmmaker Harmony Korine.
As its title "Hollywood Forever" suggests, the focused campaign is all about golden-age glam. Alternating between big cheesy smiles and stone-cold cool, our effortlessly diva-like protagonists lounge in brightly tiled bathtubs overflowing with suds. As these bubbles are the only other thing resembling clothing or accessories to be seen, the old-school, rhinestoned sunglasses styles really pop.
In classic Gucci fashion, the campaign makes smart use of a few eclectic elements to create a strong, idiosyncratic sense of style and character, then lets us draw our own narrative conclusions. If you have to ask why they're wearing sunglasses inside, in the bathtub, you're missing the point.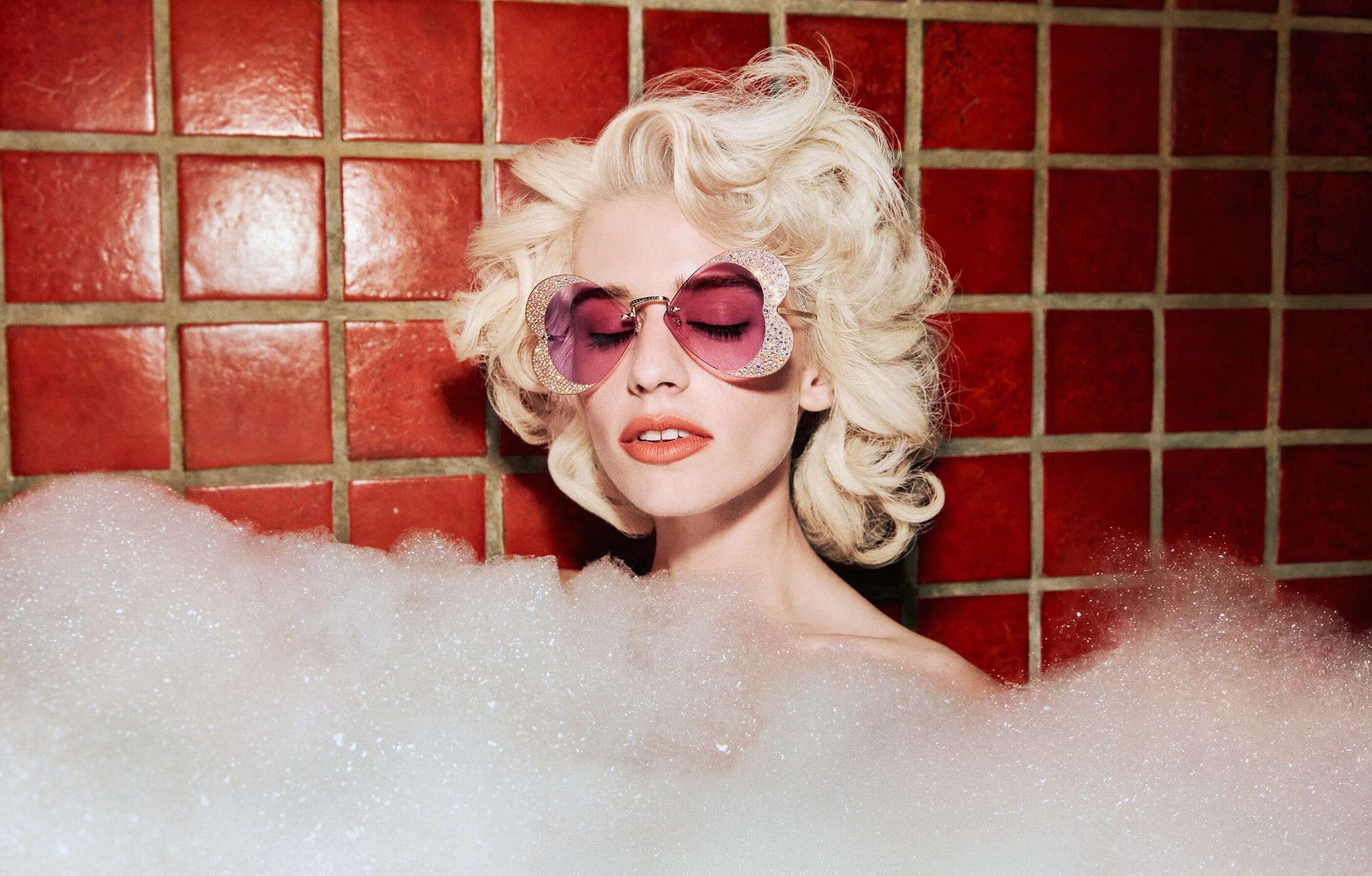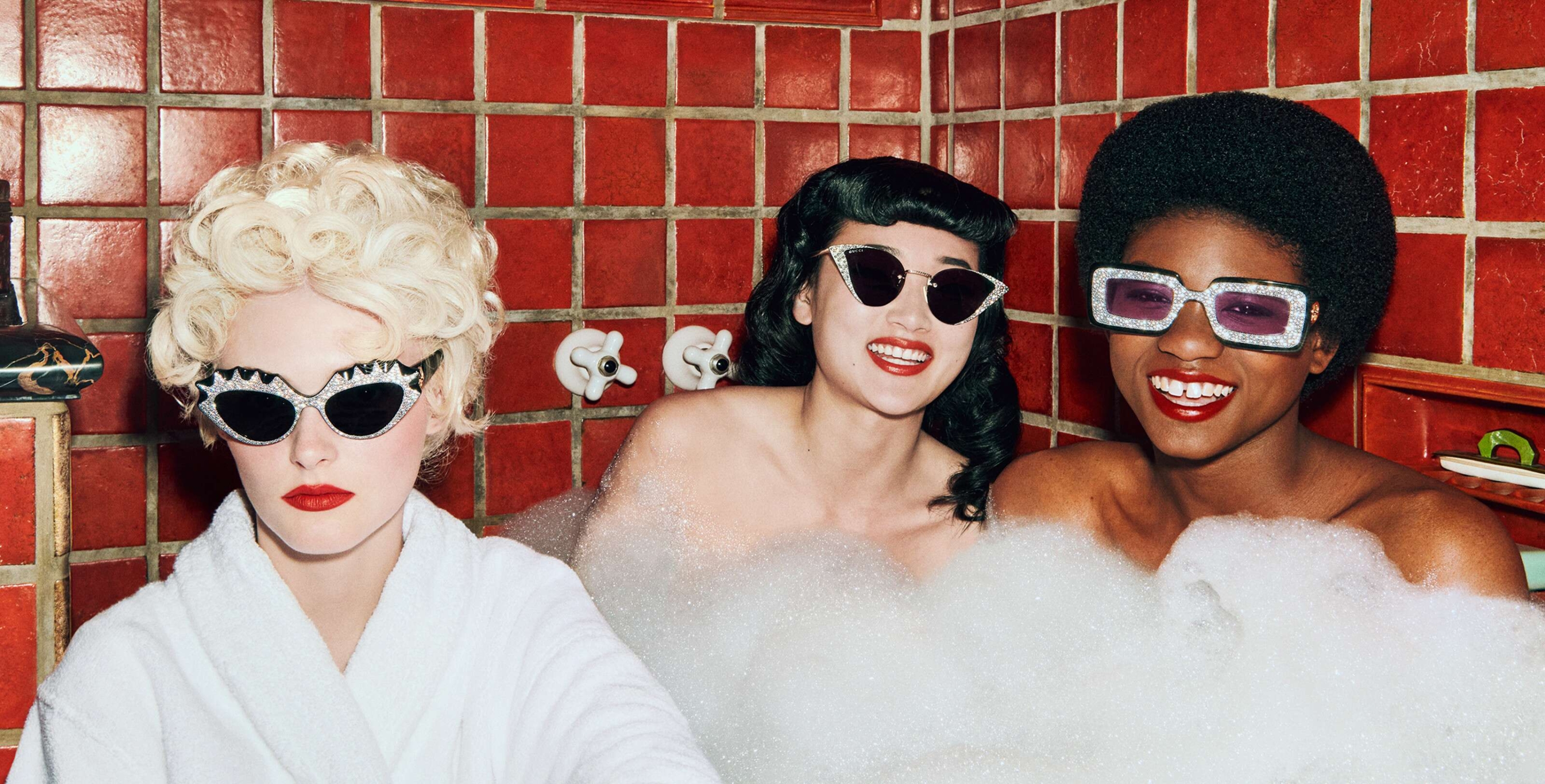 Gucci Creative Director | Alessandro Michele
Creative Director | Christopher Simmonds
Photographer | Harmony Korine

---