Gucci Presents The Total Luxury Spa Exclusive Collection On Vault
Created from the vision of Alessandro Michele, Vault is a meeting place where impossible conversations become inevitable ones through a careful curation of brands. To expand the idea of what a concept store can be, the experimental space welcomes LA-based brand Total Luxury Spa.
Founded by Daniel DeSure, Total Luxury Spa is rooted in a design philosophy that goes beyond aesthetics with statement-making pieces meant to provoke critical thinking and invite audiences into imagined worlds. With an ethos of giving back, each collection is guided by a purpose, such as raising awareness about bettering the health and well-being of its local communities.
Engaging its students in transformative and soulful work, Hillcrest Elementary School prides itself on empowering inner-city kids of Los Angeles to become self-determined, fearless, and bold. The funds will initially go towards the reinvigoration of Hillcrest's existing garden boxes and provide tools and supplies to ensure its upkeep. Then, the program will officially begin with a workshop led by a horticulture expert to engage the students in their first harvest from the garden. This expert will make monthly visits to provide continued education throughout the year. Furthermore, the school will document the growth of the garden and the children's contributions to showcase the program and its progress on totalluxuryspa.com.
Available exclusively on Vault, the collection includes tees, shorts, sweatpants, tote bags, and beanies with phrases such as "In the Garden of the Mind," "After the Now," and "Earth Utopia." Additionally, Gucci Podcast will feature Total Luxury Spa founder Daniel DeSure as he discusses his inspiration and vision for the new project with academic, critic and broadcaster Shahidha Bari.
On May 6, Total Luxury Spa exclusively launches its newest creative endeavour, 'UNA- Tools of Love & Mindfulness,' on Vault. Although literally translating as "one," UNA is a personification that symbolizes all things pure, the last unspoiled elements of nature, existence, love, life, and uncompromised freedom of expression. Aimed at energizing discussions around the human condition, UNA will make a donation to Hillcrest Elementary School to support the launch of a horticultural program.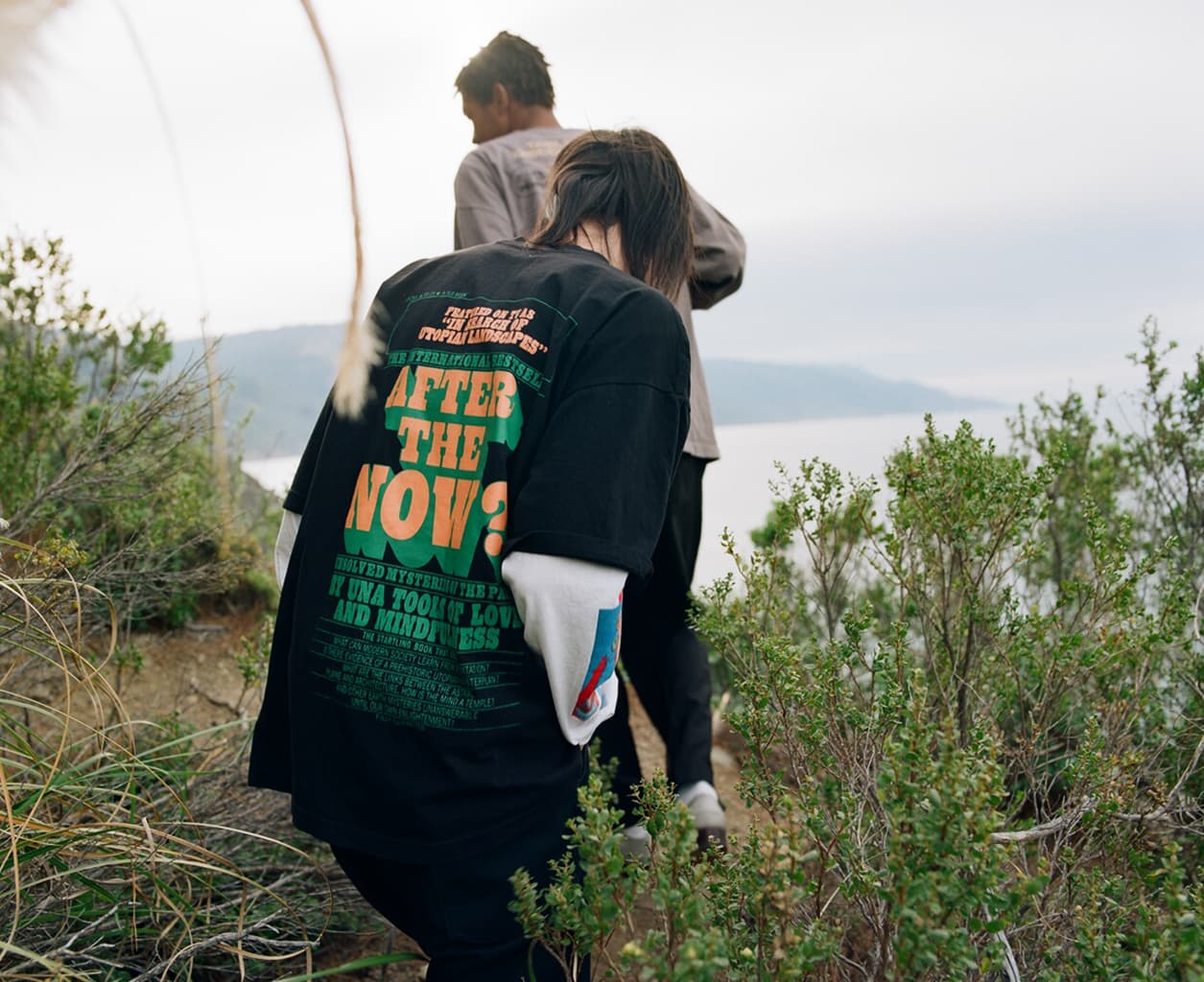 ---