---
Review of Hermès Spring 2022 Fashion Show
Perfection Continuum
By Erin Hazelton
Nobody does leather like Hermès. From the cut to the stitching, each piece, no matter if it's a Kelly, a Birkin or a crop top, each piece produced is perfectly made… and made in perfect taste.
Nadège Vanhee-Cybulski continues the Hermès tradition for Spring/Summer 2022, presenting a superbly constructed collection that remained as close to the brand's DNA as one could imagine. From head-to-toe leather looks, including paper-bag waisted leather trousers and shorts to leather bustiers and bra tops, flattering cropped-to-the-waist jackets,
Vanhee-Cybulski knows how to dress a woman with taste… and plenty of money.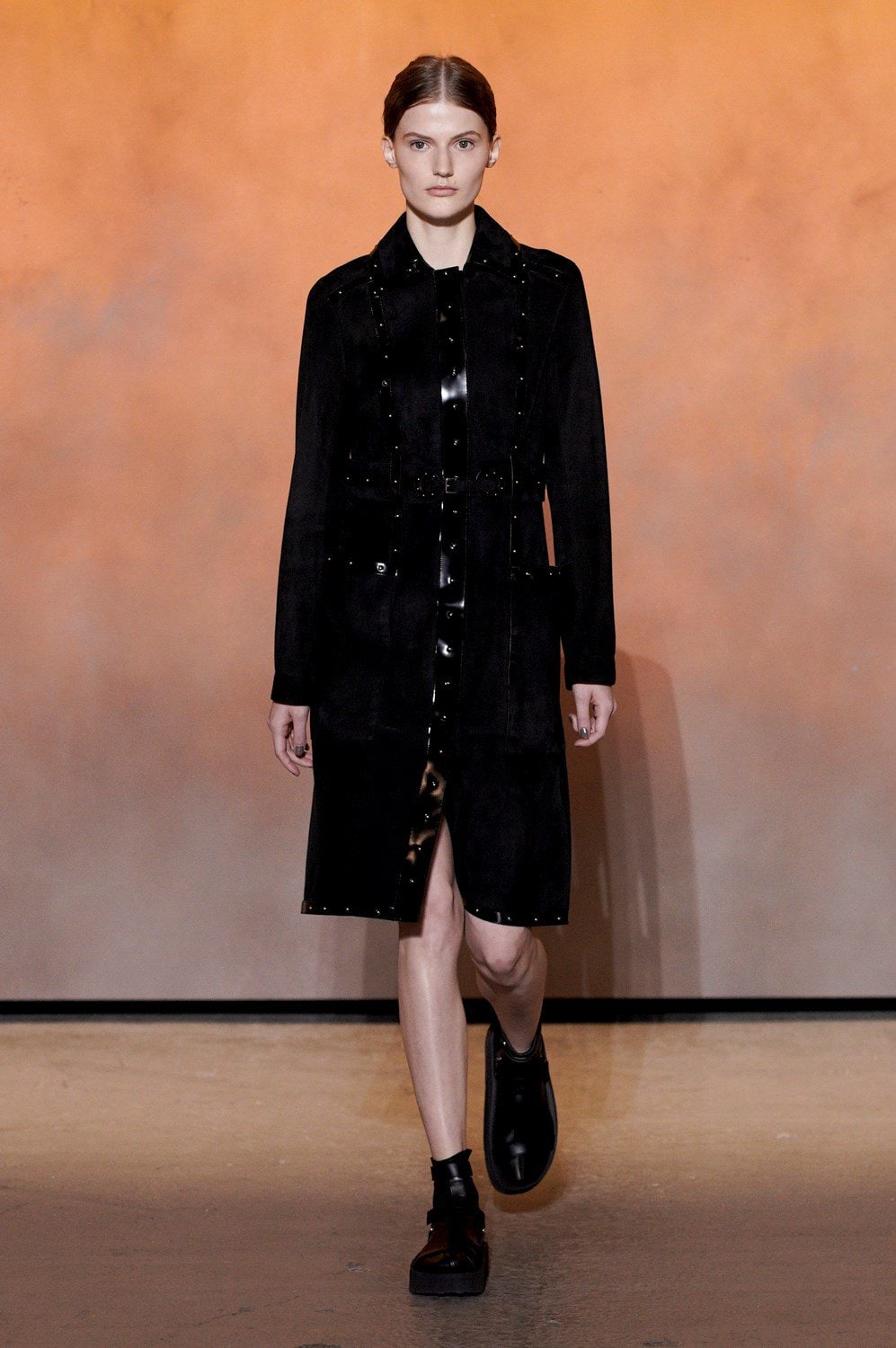 When the looks weren't completely made of leather, leather accents were included via plackets at the neck, or in highly visible places like down the front of a jacket , or outlining pockets , or as studded piping. Or a look was simply punctuated by a belt or bracelet tied around a wrist.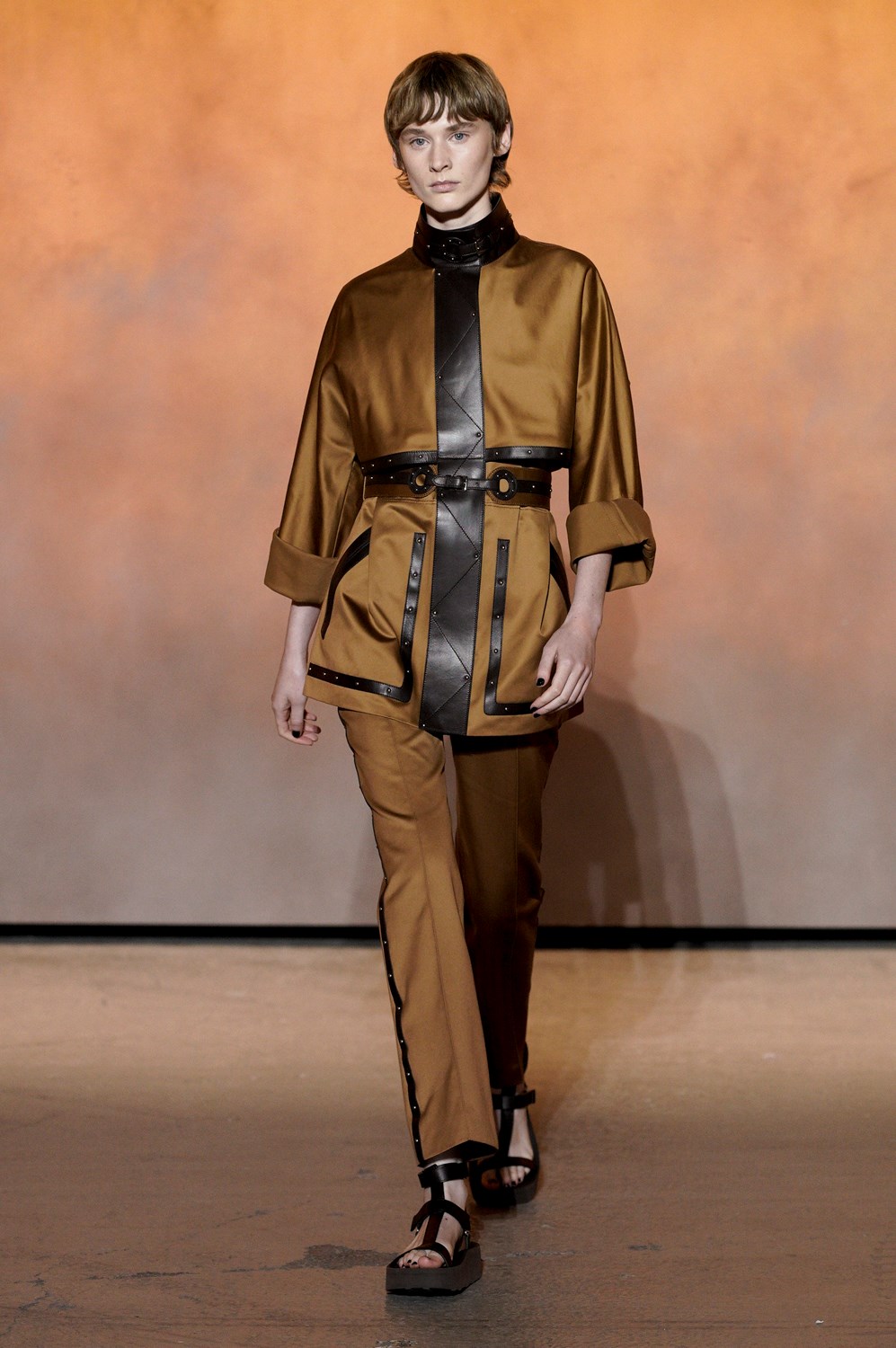 While most women would be quite happy to walk around in an Hermès full-look, the minimal accessories, including new flat, cross-body bags and simple, cylinders with a handle, looks reminded us that while Hermès might not be accessible to the masses, good taste is… and you don't need sparkle to make a statement.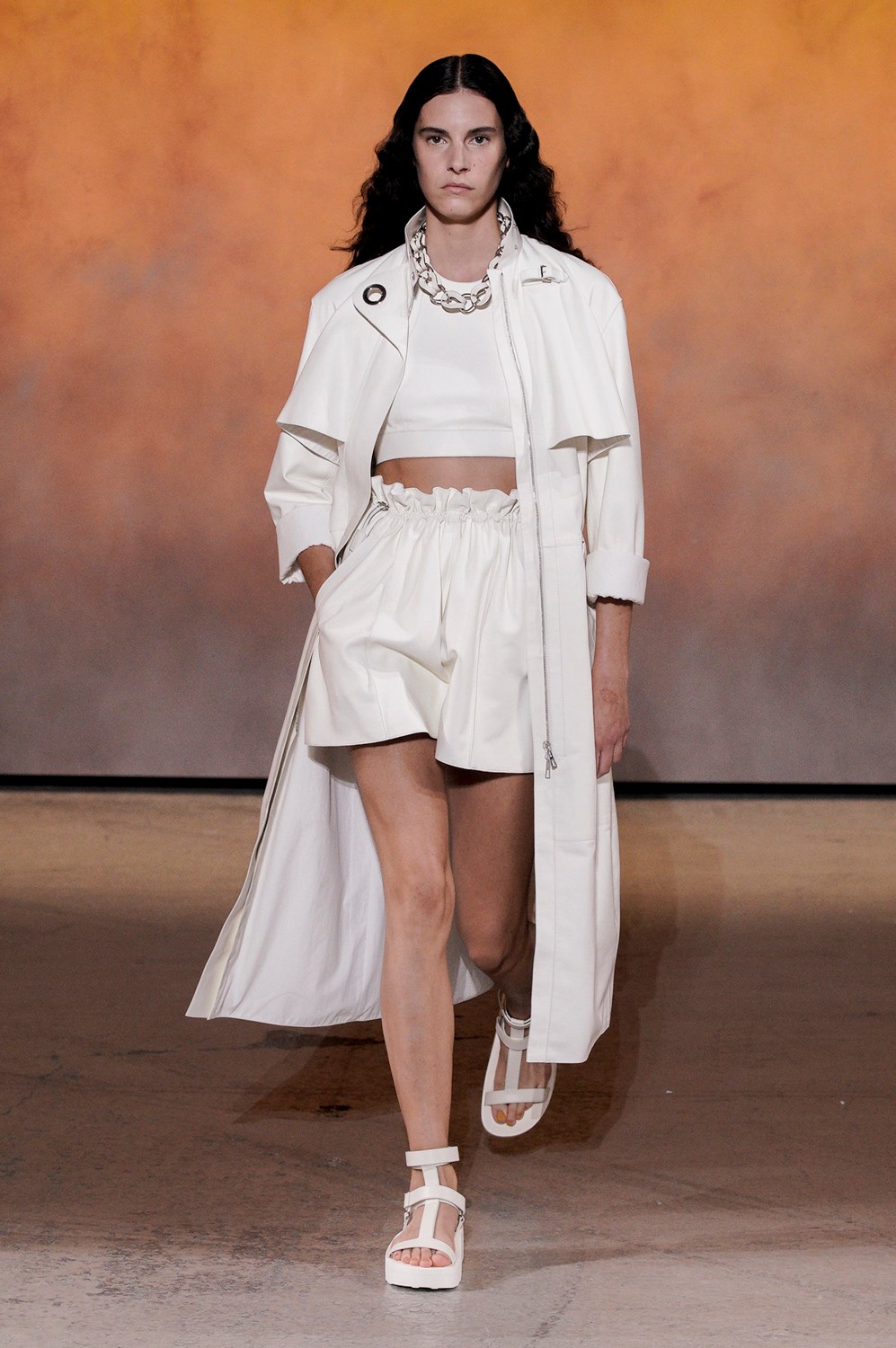 Perhaps one bracelet or a pair of flawlessly chic, grecian, "Teva"-esque sandals is all you need to make a look effortless, but finished.
Beyond leather, equestrian-themed prints and hardware, mainly in the form of Hermès' emblematic bit, made an appearance towards the end of the show. More elaborate treatment of leather and fabrics also showed up towards the finale, leather tooled into grid-like patterns , and softer fabrics layered with triangular points that were reminiscent of scarf corners, which moved beautifully as models walked.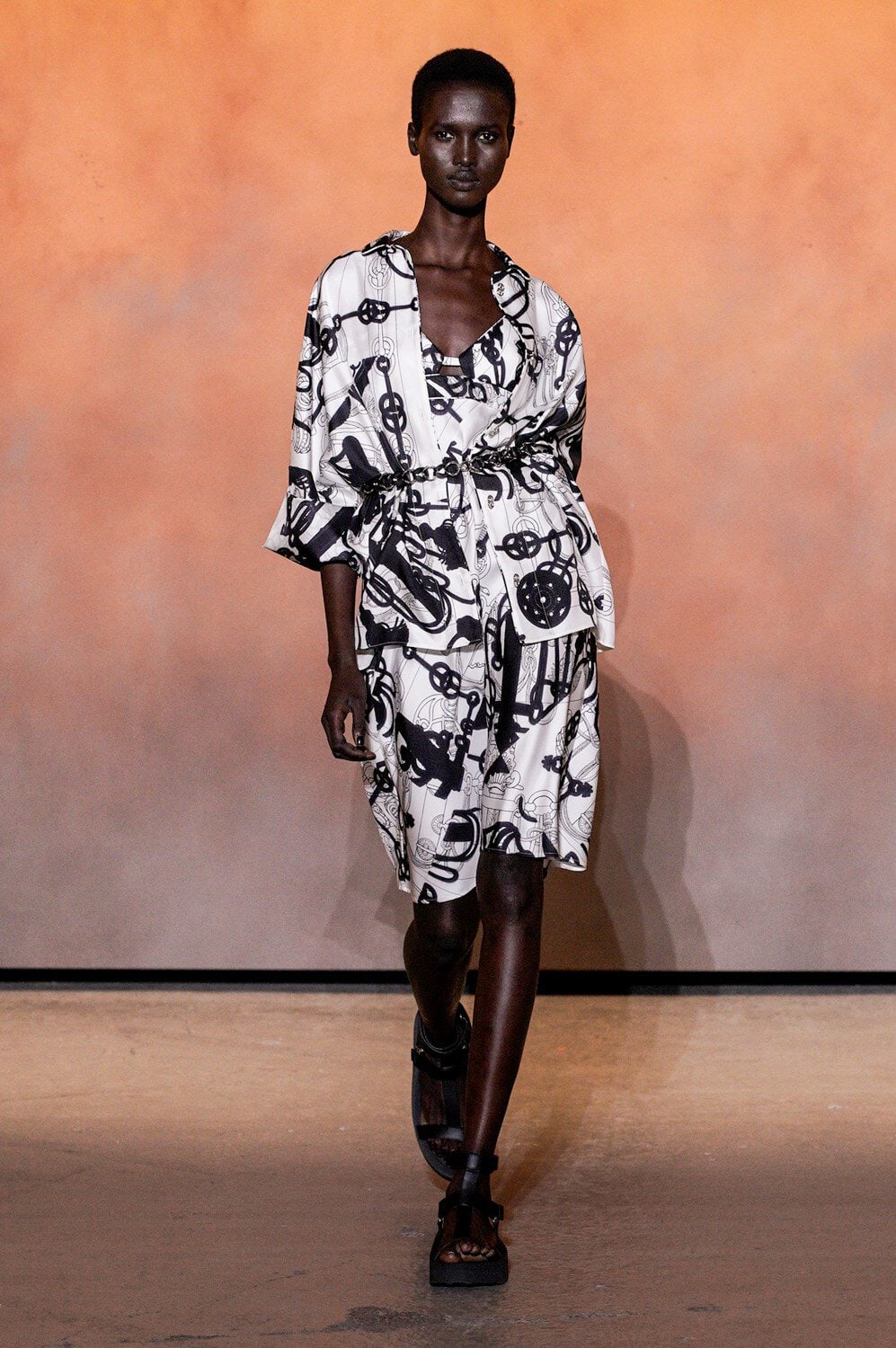 In keeping with the hushed elegance of the collection, for her color palette, Vanhee-Cybulski stuck to earthy classics: chocolate browns, rusted red, beige, muted yellow, and black and white.
Each detail was flawlessly rendered, each look polished, but never formal. There is a reason why Hermès is the embodiment of French luxury… and never goes out of style.
---