---
RAD Founders Arianne Phillips and Carineh Martin Share How Brands Can Do Good & Have Maximum Impact
BY DAO TRAN
Just as some parts of the world were cautiously reemerging from our Covid cocoon, the atrocious murder of George Floyd at the knees of police ripped our complacent blinders off to the brutal reality of systemic racism and the shame of our silent complicity. Fashion was admonished for being slow to show up for Black Lives Matter, then called out for "blackwashing" Instagram with black squares and hollow gestures. There's a lot of insecurity about what to do, how to communicate, how to effect real change moving forward, and everyone is terrified of getting it wrong. The Impression's Dao Tran reached out to RAD founders Arianne Phillips and Carineh Martin for their experience and expertise on how to advocate for social progress and avoid the pitfalls of cancel culture. With Arianne's extensive Hollywood contacts and Carineh's marketing savvy, Red Carpet Advocacy has been the architect of many high profile, impactful fundraising campaigns. We spoke about the global tipping point we find ourselves in, the importance of values marketing, authenticity as an antidote to greenwashing, and fashion growing a conscience.
Dao Tran: How are you guys doing in LA?
Arianne Phillips: It's a very unusual time, but we're good. The energy, you know, this is a tipping point for us, we're hoping it's a tipping point anyway.
Dao Tran: It feels like it. It really has to be. Everything leading up until this time, there's been discourse, everybody knows it has to happen, but nobody made it happen yet. So it kind of feels like this is nature and history converging to be like, alright, guys, this is it, this is the time, this is your chance, this is your moment.
Are a lot of people approaching you and asking you how they can contribute?
Arianne Phillips: You know, it's interesting, a very prominent stylist contacted me and said, "I need your help. Can you direct me in the right way?" It feels like what we are doing is even more relevant than we knew it to be because now the conversations are shifting to, "What can we do together? Things have to change." It started with COVID and now exponentially with the tragic death of George Floyd, the countless injustices black Americans endure, magnifying and shedding a light on this country's deep history of systemic racism and police brutality. People have had enough.
Carineh Martin: We launched over a year ago talking about the importance of advocacy for brands and how critical it is to brand identity – not just who you are, but what you believe in and what you stand for – and how it is demonstrated authentically through your marketing and communications in meaningful and impactful ways. We've been beating this drum that this is what you need to be doing, this is what consumers, fans and followers want from you because we align based on our values. And now we're seeing it happen. People are coming to us and saying, "I want to advocate, I don't know how, can you tell me how, can you help me? What do I say, how do I share, can you help me create a campaign? I want to do this and I want to promote it, what's the best way?"
It can't not be a tipping point because all of these issues are connected. I think that's the next phase of the conversation. What got us to the moment of Covid in terms of human behavior and human behavior relative to our planet. The pandemic has also shed light on systematic social, racial and economic injustices, because the consequences of those factors have had significant impact on who is being affected by Covid. These are all connected issues and the magnitude of our egregious behavior up until now has caused horrific devastation. Corrections need to be made and balances need to be restored. It's the only path forward.
Arianne Phillips: It's inequities in our culture of imbalances of access. It affects everything.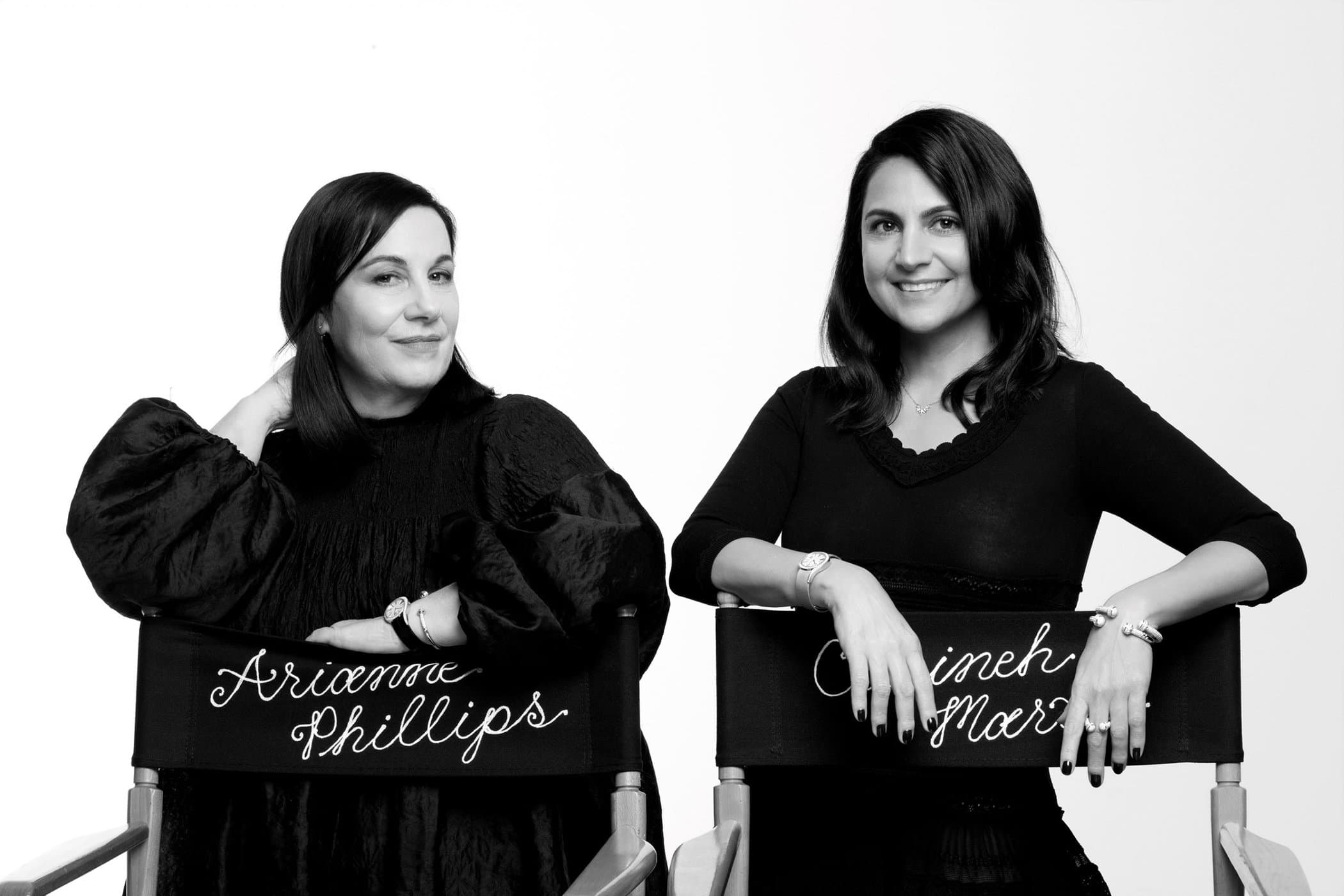 Dao Tran: That's why it's not just an American issue, it's a global issue because every country has a minority group that it treats poorly and that it keeps poor.
Carineh Martin: Exactly. The socioeconomic injustices are really highlighted on a global basis by this pandemic. As are the environmental injustices, to include our treatment of wildlife, which is what led us to Covid and will continue to devastate human life if not corrected.
Dao Tran: They're all intertwined. And the people who benefit from the one benefit from the other.
Carineh Martin: A great consequence of this trying, tragic time is that we are more in tune to our brothers and sisters in other parts of the world because this is affecting everyone. We always talk about being global, but we don't really behave in a way that acknowledges and respects that.
Dao Tran: This is a test for humanity. It shows how connected we all are and how we impact upon each other.
Carineh Martin: The beautiful thing is, at least in this country, that we have an opportunity in a few months to start creating real, tangible, consequential change. And that is by voting, not just for President, but for local and state legislators and judges. We create change in two ways: the first and most impactful way is through our laws, which are dictated by our elected officials. I am incredibly hopeful that people are starting to understand that their voices – which are only heard though their votes – matter. That apathy is destructive in a way that we cannot afford any longer. That protesting without voting is useless to achieving long-term, systematic change.
In order to be heard, protesting is not enough. You have to vote in the change you want and vote out the people who defy that change. We have that opportunity coming. November can't come fast enough and we have a lot to change! Voting has been a HUGE focus of ours from Day 1 and we are incredibly energized by it this year.

— Carineh Martin, Co-Founder of RAD
Carineh Martin: The second way is through culture and, namely, shifting our behavior through culture and education. That actually takes more time, but both have to happen and RAD is involved with both. Voting is the more immediate path to change, so it's been a really exciting time for us because everything that we are about, has never been more relevant.
Dao Tran: Right! That's why I was super excited to talk to you guys now. But maybe let's back up and fill in our readers on who you are and where you come from, how you got to know each other and how you started RAD.
Arianne Phillips: I am a stylist and costume designer*. Carineh and I met in 1997, when she was creating the VIP division at Prada in NY, the very same year I started working with Madonna. We stayed in contact and a few years later got to know each other better when Carineh was working in global marketing at the then Estee Lauder brand, STILA, in Los Angeles. I did some consulting for them, which was a wonderful collaborative experience. Carineh eventually moved back to NY to head up marketing for Christian Dior on the Haute Couture side of the business. Then she opened her own consultancy and hired me as the Artistic Director for one of her clients. We spent a year working together on the creation of that brand.
We wanted to continue working together, so we thought about what that would look like. I realized that I didn't want to create a product. I didn't want to be a fashion designer. I love my day job, but I was looking for something to sustain me. Because of the access and the kind of people that I work with, I was seeing other people's philanthropy, people who could afford to write checks that really create impact. I was specifically moved by Madonna's philanthropy, watching her build these hospitals and schools in Malawi, Africa. I wanted to be able to find a way to give back.
Carineh Martin: We were both at these places in our professional lives where we had done so much that we were proud of and grateful for, but wondered if there was a way to also experience fulfillment on a personal level; to feel that we were contributing to social progress through our work. I started my career in entertainment, in the William Morris mailroom, as a trainee to become an agent. From there, I moved to fashion (VIP Relations), then to beauty (global marketing), then back to fashion (couture brand marketing). You have to grow and evolve as a person and I was no longer interested in being a luxury marketer for the sake of generating corporate revenue. I had already spent many years doing that and I needed more.
We thought about who we want to be, what we want to be doing, and what we want our company to stand for; what our principles and values are, what our objectives are, and how we are going to contribute to society. And then, the 2016 election happened. And our world changed. Just like that, overnight. All of a sudden, we found ourselves in a world where basic things like 'truth' were being questioned; things we had taken for granted, like our fundamental definitions of truth, of winning, of morality.
Dao Tran: Well, the most disruptive thing he's done is undermine the primacy of factual truth and break up our shared reality. His base lives in a different reality and holds different things to be true.
Carineh Martin: Our nation changed from one in which leadership was based on hope and unity and compassion to one that was based on fear and hatred and denouncing truth and science, toward a goal of authoritarianism. It happened so quickly. That really focused us. We spent time grieving, we spent time marching, and then we thought, ok, now what? What can we do, how can we contribute? That was the birth of RAD.
Arianne Phillips: The conversations that I was having on set with talent – everyone from models to actors to directors to photographers – started to change. People were talking more about the state of the country and what we can do. People feeling a mix of apathy and shock, not knowing how to make change together.
Carineh Martin: We started RAD as Red Carpet Advocacy because the red carpet is a global platform we are both familiar with that's watched by millions of people and has the power to shift culture. So we thought, why not also use it as a platform for progress and conversation and sharing one's values and opinions? The idea is to take cultural moments that already exist and infuse purpose into them to inspire change. In a dynamic society like ours, you have so many platforms that have so many audiences and followers – what beautiful, dynamic opportunities for advocacy, which is perhaps the most relevant marketing strategy of all.
We launched at the Golden Globes in January 2019 with Elisabeth Moss, styled by super radvocate, Karla Welch. She decided to use her platform as a nominee to advocate for the ACLU. Once they had decided on her look, we asked the brands she was wearing if they would stand with her in support of something that was very meaningful to her personally. It's a very organic and authentic way for brands to elevate their relationships with talent. It's also a wonderful way for talent to talk about fashion, with pride and through a purposeful lens, which is vastly more engaging and inspiring to modern global audiences.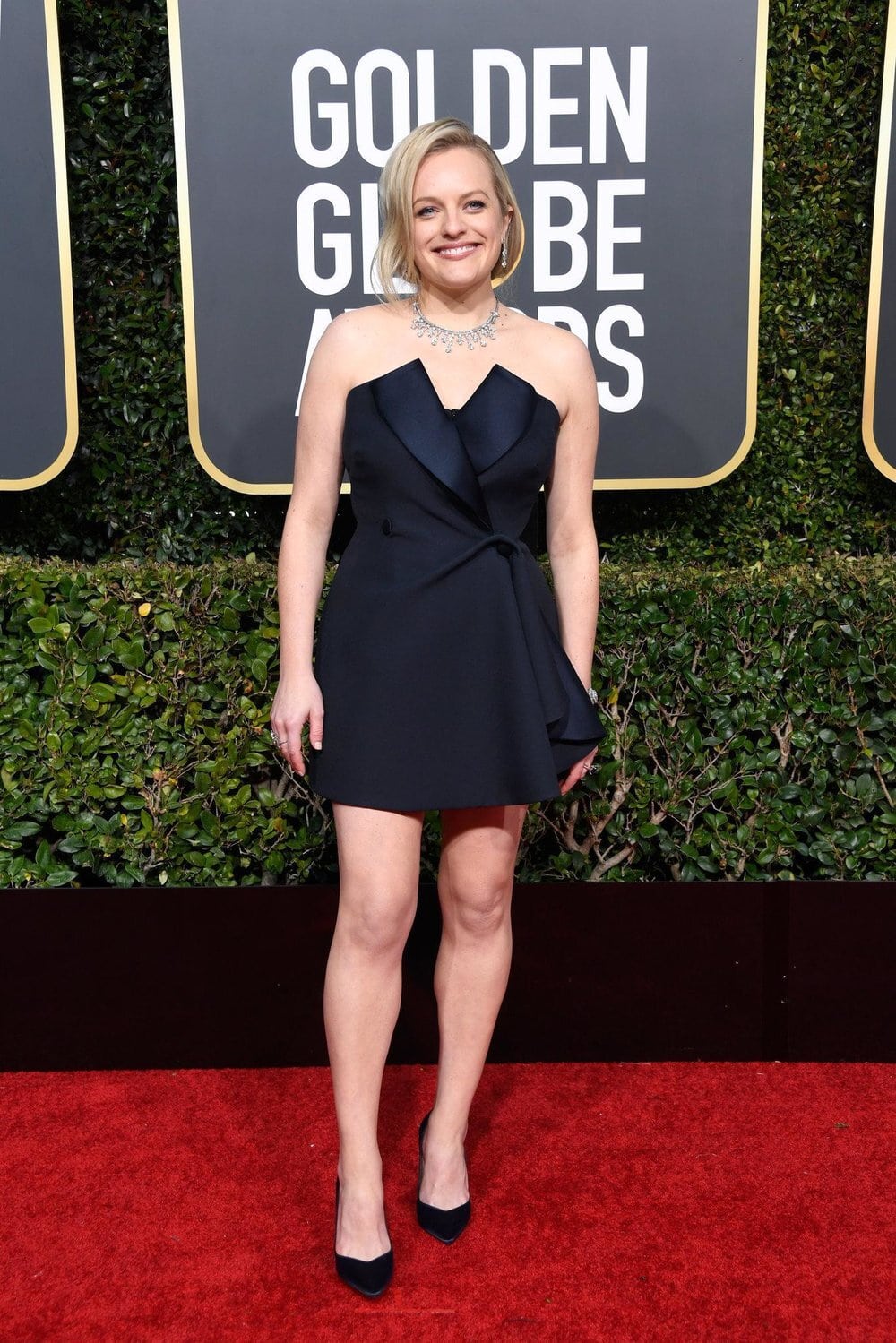 Dao Tran: Giving new meaning to the term "statement piece."
Carineh Martin: We say to brands, listen, talent has chosen to advocate for this non-profit, will you stand with them? They're already wearing you; you're getting that placement. Let's make the moment more emotional and connective. Join us by recognizing the whole person and what she/he stands for through your channels and communications. It's going to deepen your relationship with talent and it's going to deepen your relationship with your consumers because now you're doing something meaningful.
Let's celebrate the fashion, but let's also add purpose to it and make it about something bigger than all of us. It's a much more interesting conversation and there is a tangible halo effect for brands that embrace this.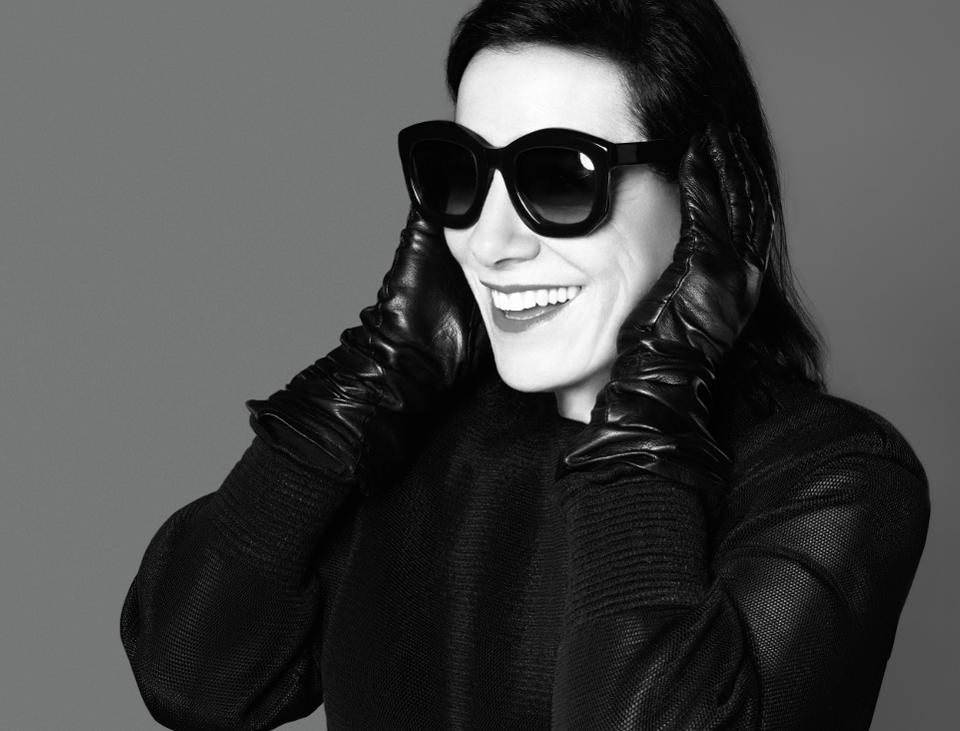 It's about influence. Influence for good. The brand benefits from that because this isn't CSR [Corporate Social Responsibility]. This is aligning with talent through authentic, purposeful, and emotional connection by supporting a cause or charity that means something to talent and is not agenda-driven.

— Arianne Phillips, Co-Founder of RAD
Dao Tran: But it can be tricky, like when Natalie Portman got called out on her cape with the names. How do you prevent something like that from happening when it was well-intentioned?
Carineh Martin: Natalie is such a genuine force for good and someone Arianne and I greatly admire. She has been walking the walk from a very early age, so I find people judging her to be quite unfair. But if she had come to us and said she wanted to celebrate female directors who weren't acknowledged that year, we would have probably suggested that she, in addition to creating a poignant statement through her fashion, perhaps incorporate an organization dedicated to that cause into her advocacy – Women in Film, for example. And then invite Dior to stand with her in supporting Women in Film, which then creates a much more powerful moment for both. We would ask Natalie and Dior to activate their social platforms and press opportunities to raise money and awareness for Women in Film; so there's the inspiration (through their fashion collaboration) and there's the education and activation (through their joint advocacy and philanthropy).
That's an example of how we would work. We maximize and amplify the advocacy; we expand the statement to incorporate non-profits that are doing the work year-round because that creates greater impact for the cause. Press reacts because there's a bigger story and fans and followers have an opportunity to also get involved and contribute.
Arianne Phillips: Oftentimes, talent might not have a relationship but they want to support. We help create that relationship. We talk to the non-profit, we find out what their talking points are, what their activations are, what they are working on at that time. We arm the talent with that, we give them that in verbiage and talking points so they can communicate it to their fans and amplify that message.
We also build the relationship between the brands and the non-profits. Which is really important for the non-profits because they have to fundraise, constantly. RAD creates that link.
Two days after that debut with Elisabeth Moss at The Golden Globes, we had our first event, which was a screening for an Academy movie that was in consideration that year, If Beale Street Could Talk. We invited Tracee Ellis Ross to host the evening, we curated the audience, and we asked Gucci to stand with Tracee in support of her chosen charities. She chose two charities: Essie Justice Group and Tarana Burke's #MeToo Movement, which was so poignant because they are actually doing the work relative to the film's narrative. Gucci made a generous donation to them both and Tracee (and Kiki Layne and Stephan James) all wore Gucci and thanked them publicly. So everyone watched the film with this whole different perspective. It was such a success.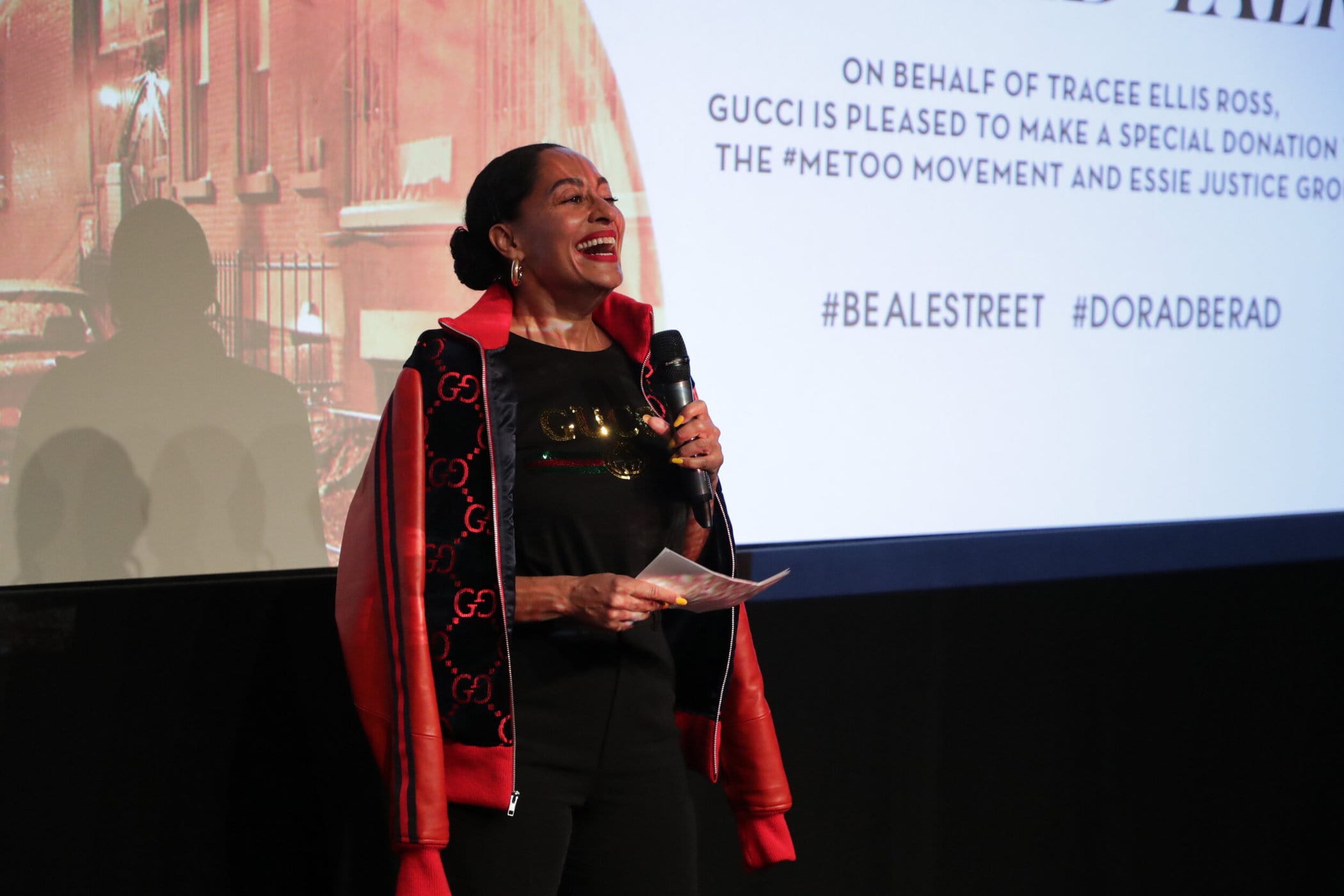 Carineh Martin: It gives the people who are attending purpose beyond entertainment. The screening, led by Tracee's heartfelt advocacy, became an opportunity to learn about and get involved with something worthwhile. It's such a moving film, it's a really great film to watch right now, actually. Integrating the work of those charities into the audience's cinematic experience creates a powerful connection between content and cause that's memorable and motivational.
Afterwards, Annapurna told us they had never seen so much posting from a tastemaker screening. Essie Justice Group called us and said, "Who are you guys? All of a sudden we experienced so much interest in our organization; this is unbelievable." We heard so many stories of people who were moved to become monthly donors. People of influence and privilege, who have means to create impact and platforms that continue the advocacy beyond that event. A few really cool things came from this that we didn't anticipate, but that's what happens when you're doing something for the first time and not following others. And Tarana Burke called me, which made my day.
Arianne Phillips: That was the impetus for us to create a screening series which we launched in partnership with the EDITION Hotel.
Carineh Martin: Oh, and Barry Jenkins, who directed Moonlight, learned about Essie Justice Group through our event and went on to create a screening program at prisons, where he showed the film to inmates and had conversations with them afterwards. How great is that?
We create our campaigns from a charity-first lens to generate maximum impact and awareness for them, as they can often be an add-on to campaigns or an after-thought. We integrate them holistically into RAD programs, which also makes the brand's participation much more authentic and purposeful.
We encourage our brand clients to be better, to behave with authenticity vs. using it as a buzzword. We've done a lot of brand events over this last year that have been incredibly successful; far beyond our clients' expectations and it's because of our unique lens, combined with our creative expertise and taste. It's how you attract jaded consumers into your brand experience and cut through the noise. We've gotten a lot of calls from brands who've said, "We really want to partner with you and access your amazing community. You get great press, you get strong social traction, we want to be a part of that. So we want to do an event and we are going to donate 15% of sales to charity." And we tell them to call someone else.
There is nothing meaningful about that. When I was at Dior, that was the protocol and it didn't work well then, so it certainly doesn't work now. The formula has to evolve. The behavior has to reflect the intention and the intention has to be genuine to resonate and engage. When we create partnerships, the RAD model is 100%. If you are going to do something for charity, 100% of that effort should go to charity. It doesn't have to be forever, it doesn't have to be your entire inventory, but whatever product, whatever time frame you choose, you cannot profit from it. You can cover your costs if you need to, but the profit comes from the exposure and the goodwill, which have a halo effect and drive profits in other ways. Though, dare I say, is there a world where profits don't drive everything brands do? Is there room for altruism in corporate America? You have to start somewhere, and ironically, altruism is a significant driver of consumer behavior.
Arianne Phillips: The auction we just did with Christie's benefits various Covid relief initiatives chosen by our talent partners, with 100% of proceeds being donated.
When we partnered with Matchesfashion on a RAD Red Carpet edit by Elizabeth Stewart and Karla Welch, they committed to 100% of profits from the 72 items in the sale, which benefitted the charities of their choice, ACLU and Trevor Project, respectively. And MatchesFashion didn't blink an eye.
Carineh Martin: Matchesfashion is a great example because they really understand the idea of using their resources and their platforms cohesively and seamlessly, even for a philanthropic campaign, to maximize its results. They embraced the power and importance of leveraging your assets toward impact. So we loved working with them. They came on board and they took a risk with us. That's really all we ask: Try it. Try relaxing your agenda and calculated expectations, while activating the full force of your capabilities since you're doing this for charity (and not to drive revenue) and see what happens. Same with talent: You don't have to do this every time, but when you choose to be RAD, leverage your voice and platforms in meaningful ways because it's for something you believe, not something someone is asking you to promote, which is what they're used to. It's a mental shift that can yield unique results.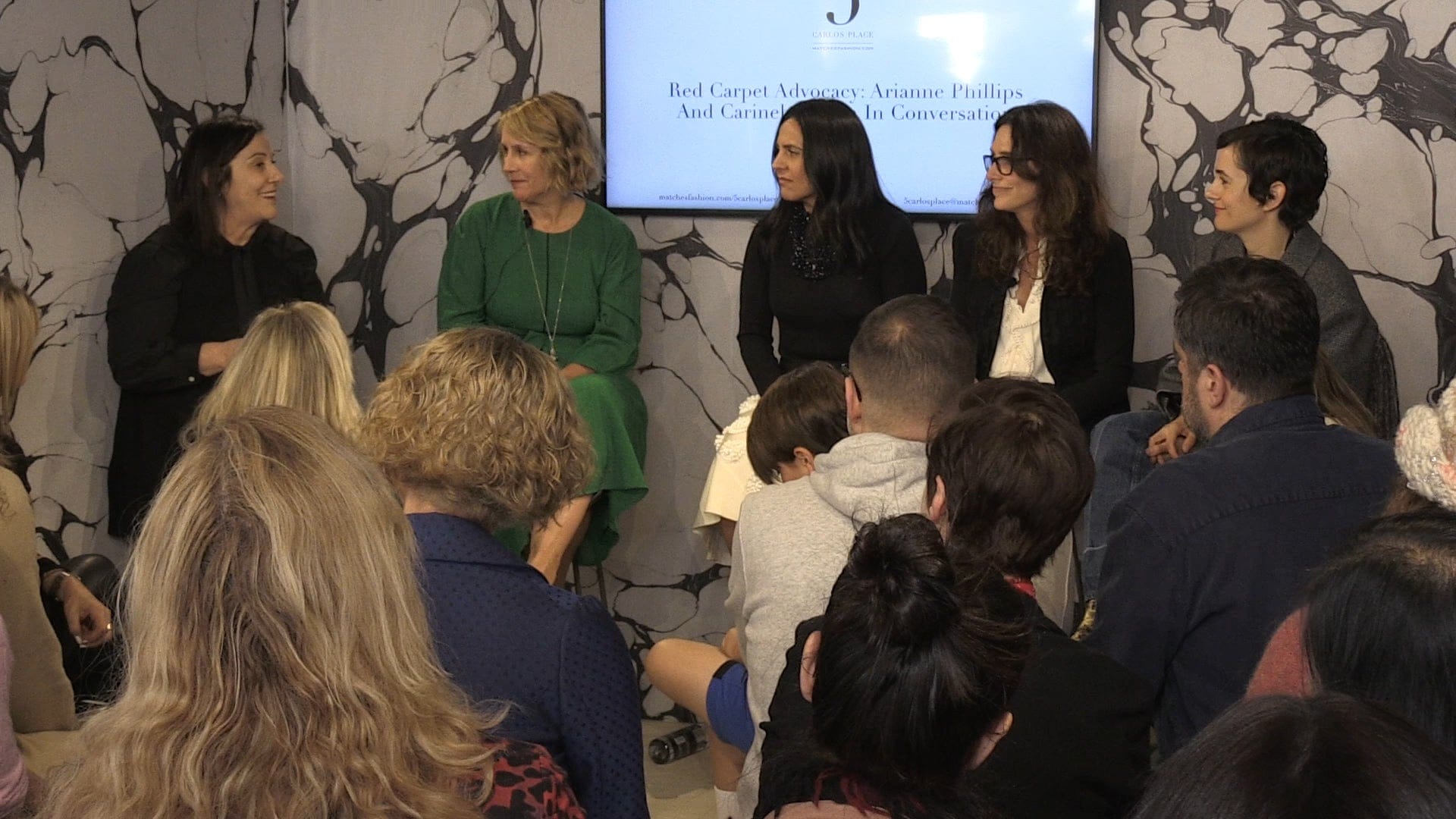 Dao Tran: But I feel like they are being called out to do it every time now. There are examples of charity shaming cropping up.
Carineh Martin: A huge driver for consumers is intention. It's not what you're doing, it's why you're doing what you're doing. And if people feel that your intention is not authentic, you're going to get called out on it.
The opportunities and solutions we're offering brands is values marketing. There are different kinds of marketing, but it's really important in today's culture and climate to market your values. Who are you in terms of your values and principles? What do you believe in? What do you stand for? And most importantly, how are you creating social progress and contributing to making my life better? In the era of Covid, it's become more relevant than ever. RAD's proposition to brands is: Let us help you create values marketing that is truly authentic because it is organic to you; because it's about the relationships you have and leveraging them in creative, authentic ways through purpose for higher engagement and more emotional content. That doesn't mean we don't deliver new relationships; of course we do, but they have to align with your values, through your behavior, not your messaging.
People are looking for more now. In a time when few products are relevant, people want their brands to contribute to a healthier, kinder, more connected world. Something that is more impactful to their daily lives. The industry has changed so much in terms of who is relevant, what work is relevant, what conversations and what topics are relevant. We're seeing seismic shifts all across the board.

— Carineh Martin, Co-Founder of RAD
Dao Tran: I feel like fashion is really growing a conscience.
Carineh Martin: Yes!
Arianne Phillips: It has to. It's either sink or swim. Brands don't have a choice. It is what is relevant today.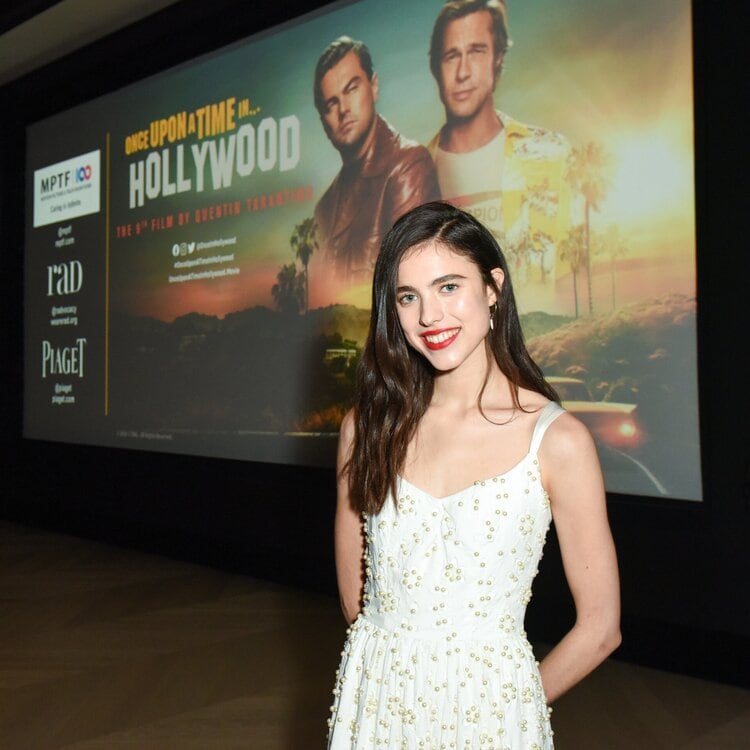 Dao Tran: Well, fashion and luxury really pitched in for Covid.
Carineh Martin: Until now, there's been a lot of greenwashing, a lot of saying but not doing, going for press moments, making declarations to achieve visibility, but not behaving accordingly. Covid changed that because people wanted to know how are you going to help, how are you stepping up? That's what has always fueled brand behavior: consumer sentiment. What's wonderful about the last few months is the genuine contributions a lot of brands have made – and some brands are taking it a step further and looking at how they can use their capabilities to contribute to social progress in an ongoing manner; not just during a pandemic when everyone expects them to. This cannot be a moment in time that we stepped up and then it's business as usual. There is no business as usual. There is no normal to go back to. We are walking along the bridge to a new future. And that's what excites us because we are so ready for systematic progress.
Arianne Phillips: I would say that a company that has taken real steps for change is Gucci and Kering, in terms of their Changemakers Council that they created in direct response to what happened last year. They consistently have this message about inclusion and they have looked inside their own design room and their own institution to create a more diverse work force. I think that that is admirable.
Carineh Martin: Prada has done the same. They created a diversity and inclusion council that's headed by Ava Duvernay. We commend brands for doing it. Now it's a matter of seeing what the results are. What progress is being created and where is the impact? A lot of talent and influence are coming together and that has incredible potential for cultural change. And we genuinely hope to see it happen!
Dao Tran: Following right upon the heels of the Covid crisis is the resurgence of the Black Lives Matter movement after the murder of George Floyd and lynching of Ahmaud Arbery. What are you guys doing, do you have any projects, have people approached you to find ways to address this?
Arianne Phillips: Look, the conversation of diversity and inclusion has been going on for longer. It really was heightened around the Time's Up movement, which happened the year before we launched and actually was really inspiring for us in terms of how the conversations can be changed and how we can come together. We have seen the downfall of big luxury brands who have misstepped when it comes to cultural insensitivity. We have seen what that looks like in terms of repairing that and coming off of that and trying to pivot to be more inclusive.
In light of the protests and this incredible movement being led by Black Lives Matter, we are taking a pause this week in respect to what's happening. We are not having brand conversations, we are listening. We are paying attention, we are advocating, and we're learning. We're in it right now, so it would be inappropriate to come forward with anything. We're not the people to lead with this right now. But we are actively using our platform to share information, whether it's reading, listening, watching, what we can do to be allies, to help move the culture.
Dao Tran: I think a lot of people would like to be an ally, but don't know how.
Carineh Martin: That was the whole point of #blackouttuesday, to stop and listen, pay attention, learn how you can be an ally and then do the work to be one. RAD has always been about educating, inspiring, and activating change. And this is really the moment for that.
Authenticity is a word that gets thrown around and disrespected, but the truth is, authenticity is at the core of what we do. People can tell when you're faking it and when your intentions aren't pure. Marketing by definition is driving agenda to sell products and services. There's nothing wrong with that; we respect that. But let's also infuse something that is true to your values and authentic to the people in your community or those you want to attract to your community. Promotion is more compelling and engaging when it's associated with purpose. And that is done through authentic behavior, which is achieved through authentic relationships, authentic partnerships, and authentic communications. I think that is going to be a lot more relevant and people are going to have to take a step back and figure out how to do it. The go-to has been to pay for it.
Dao Tran: Mentorship could be helpful.
Carineh Martin: I agree, I think mentorship is critical right now. Who can I go to, who can I learn from, who can I be inspired by, who can help me be a better person, be a better brand, be a better member of society? It is fundamental to education. And that is at the root of advocacy and at the root of taking cultural moments to teach people how to progress.
George Floyd is a lever for change, the tipping point we have so desperately needed to activate real, systematic change. That's even what his family hopes for. Because he was not a violent person, he was not somebody who would have condoned any violence in this moment. So let's use the moment, let's use his name and his sacrifice to be that tipping point for education and mentorship and progress. And let's vote in the change we want and vote out what we're committed to rising above and leaving behind.
Dao Tran: Have you seen the video of his little daughter declaring, "Daddy changed the world!"?
Arianne Phillips: Yes, it's incredible.
Dao Tran: We owe it to her to make it true.
Arianne Phillips: For sure.
Dao Tran: Let's end on that note. Thank you so much for your advocacy and your time!
Arianne Phillips: So good to meet you!
Carineh Martin: It was such a pleasure, thank you!
*Editor's note: Arianne Phillips has been nominated for 3 Academy Awards, 2 BAFTA Awards, and a Tony Award for Once Upon a Time in Hollywood, Madonna's W.E., Walk the Line, Tom Ford's A Single Man, and Hedwig and the Angry Inch. Not to mention, is responsible for Kingsman!
---