---
With Alone Time Inevitable This Holiday, Self-Gifting And Self-Love Become Synonymous
Luxury Italian intimates brand La Perla celebrates this holiday season with a new campaign featuring Joan Smalls directing to their selection on Amazon's Luxury Stores. The campaign, directed by Sharif Hamza, styled by Elissa Santisi, and developed in partnership with Amazon, embodies female empowerment through self-love and self-gifting, as well as spotlighting hero styles for the festive gifting season.
La Perla in Luxury Stores at Amazon offers women the opportunity to feel powerful and confident this holiday season and to shop in an elevated and inspiring customer experience, all within the convenience of the Amazon app. Customers can immerse themselves in the campaign videos, shop Joan Smalls' looks, and discover more of the collection in La Perla's Luxury Stores boutique.
Following their launch in Luxury Stores at Amazon in September, La Perla will also mark the opening of two new locations in New York, as well as expansion in the west coast this fall. Customers are invited to discover a new La Perla retail experience in Soho and an intimate by appointment moment on the Upper East Side on Madison Avenue, New York. The Soho location features walls and fixtures in custom green colour way, product displayed on eye catching yellow surfaces, and a contrasting pale pink fitting room. A neon sign display is center facing expressing an ode to New York. La Perla will also launch west coast in the world-renowned Fred Segal on Sunset Boulevard. The Pop-Up space, open until April 2021, will hero pieces from the Fall/Winter 2020 collection and classic La Perla icons.
This holiday campaign tells a story of self love and celebration of the female form, the video and still series sees Joan through a reflective and liberated female gaze. From unboxing a self gift of La Perla's iconic Maison collection to gleefully dancing in a delicate Lawinia Rose slip; Joan's feelings of joyful optimism and endless possibilities eminate throughout. Meanwhile Joan confidently unveils La Perla's newest shape wear collection, Maison Contouring, wearing the body suit, waist band, triangle bra and g-string.
With the contemplative stills and video of Joan Smalls wandering around her rooms enjoying her own company in lavish lingerie, we see the true power of self-love and self-gifting. The pandemic we have and will continue to face has forced people to confront themselves in a completely new, isolated way. La Perla is suggesting an antidote to these trouble, and inviting us into an optimistic understanding of our circumstance. We need not feel daunted by time spent alone; we can relish the opportunity to be kind to ourselves and take charge of our individual happiness. Self love and inner peace might aim transcending material goods, but the journey towards that end begins on the outside.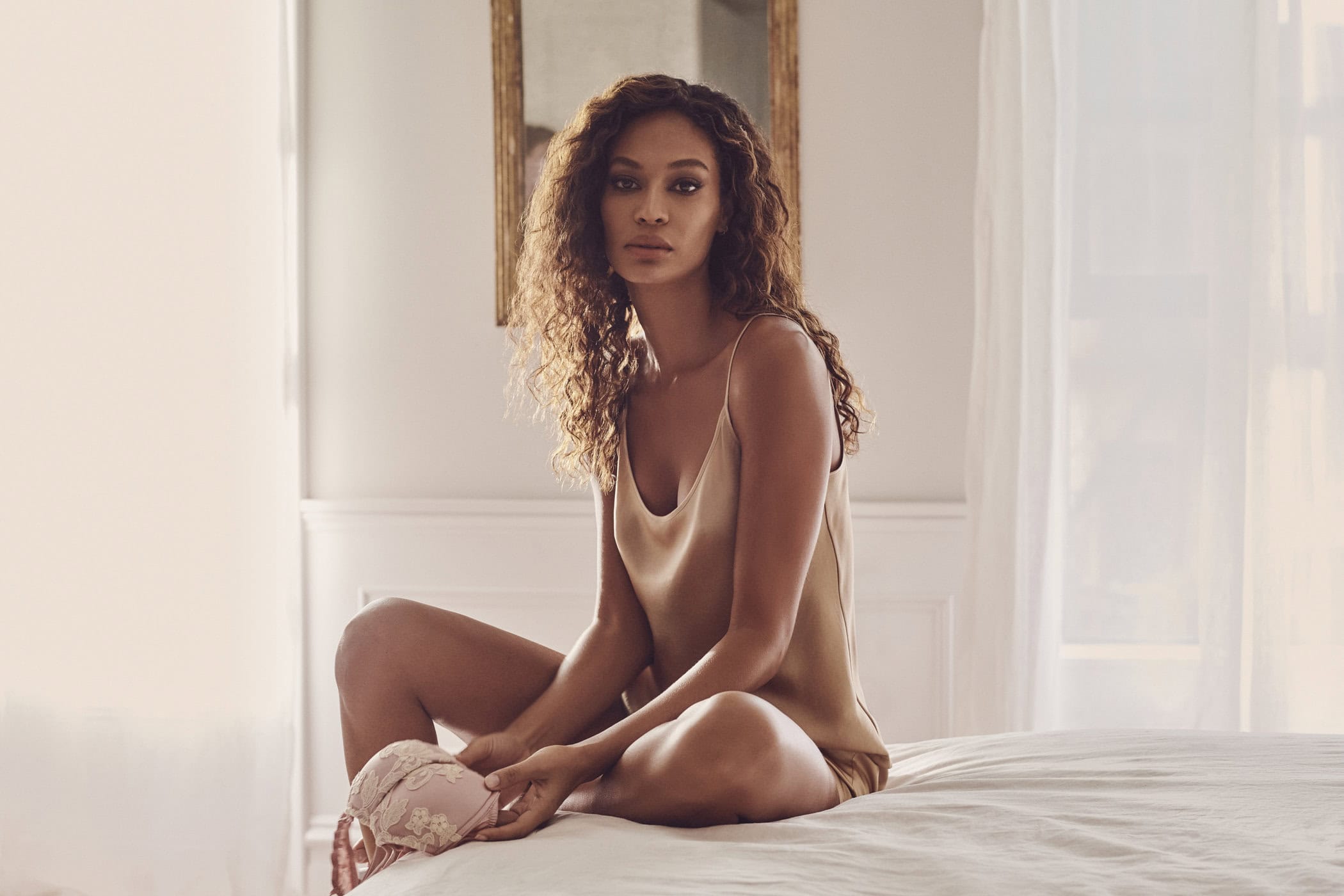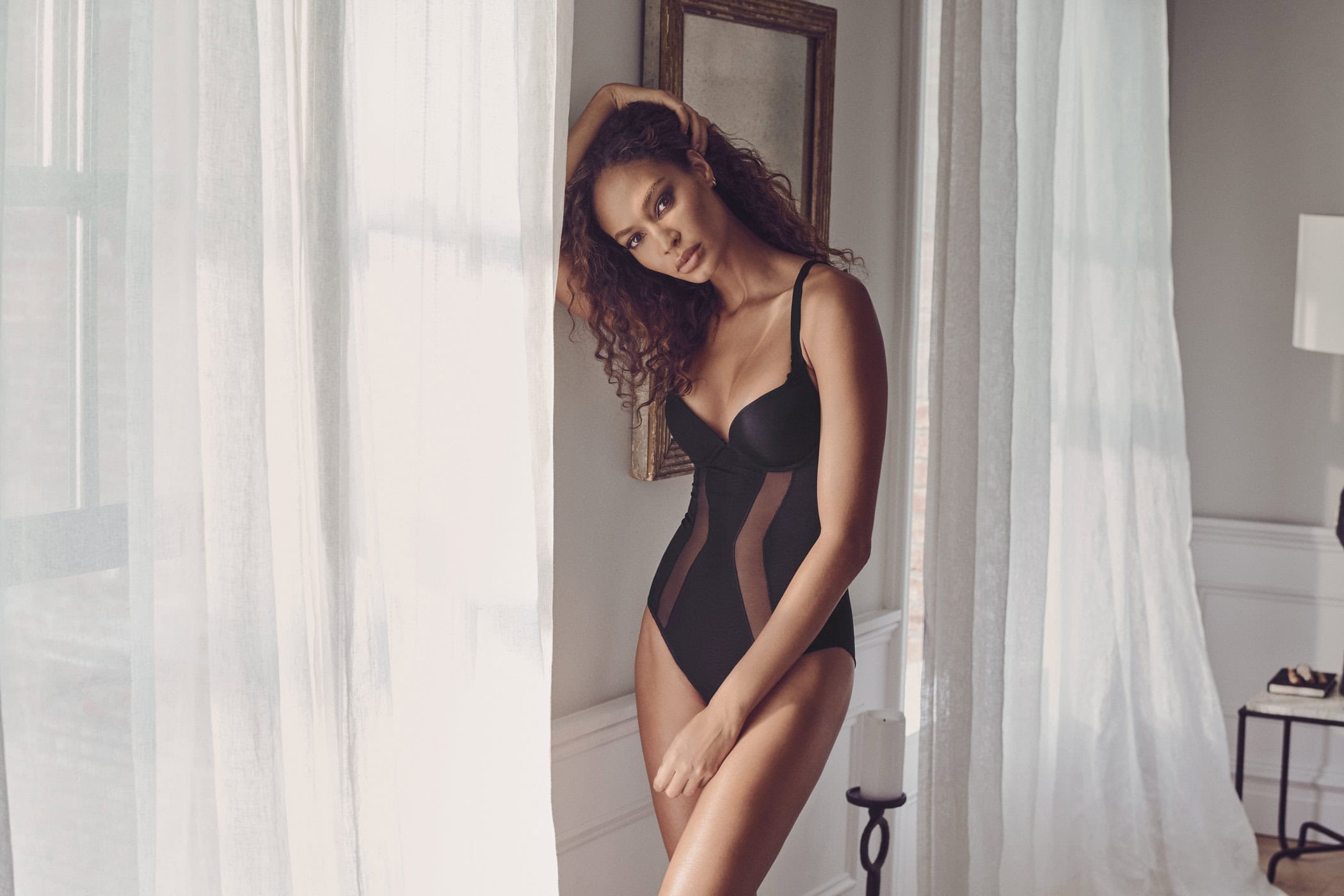 Creative Director of Amazon Fashion | Marcellus Neel
Director | Sharif Hamza
Model | Joan Smalls
Stylist | Elissa Santisi
---