---
Review of LaQuan Smith Spring 2023 Fashion Show
Bright hues and a refreshingly tame collection for ladies who lounge
By Constance C.R. White
Does VS need LS? Sexuality is not a bad thing if you're the subject and the object
You can call him Mr. Smith, or LaQuan, if you're nasty, but he's king of the unabashedly sexy. Smith's considerable talent lies in his ability to tantalize without ever stripping down to the bare essentials. He brought new refinement and restraint to his collection and
showed the breadth of his work.
There was a fuschia strapless gown beautifully cut and beaded, another pink number had a simple bib top.
 Both were preceded or followed by sheer, breast-baring looks, tiny bikinis under transparency  and dresses that revealed plenty of skin.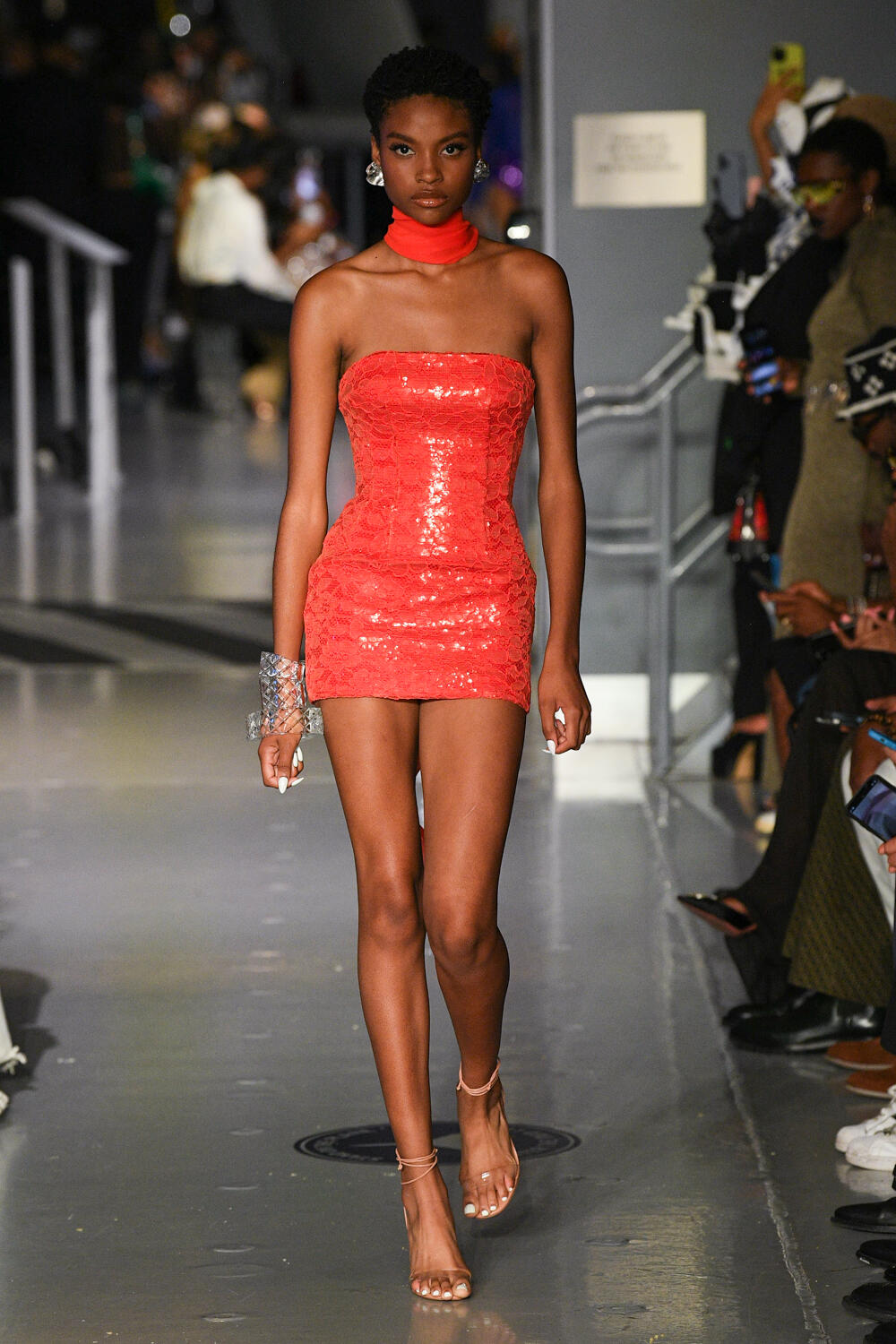 Smith is adept at finding fascinating and skilful ways to reveal skin, to tease while magically keeping a dress on the body. It's a clever sleight of hand. He shows less than you think. A black gown with a metallic breast plate, somehow holds together. He switches gears with a form-fitting sequin mini dress; short and sweet.
These are clothes for bold women who are confident in playing up their sexuality or finding their sexy voice through wearing something more daring than they've ever worn before. An example is  the green iridescent cargo pants and matching bodysuit with criss-cross corset ties. These are "for me" clothes or for the male gaze; with Smith's designs you can choose.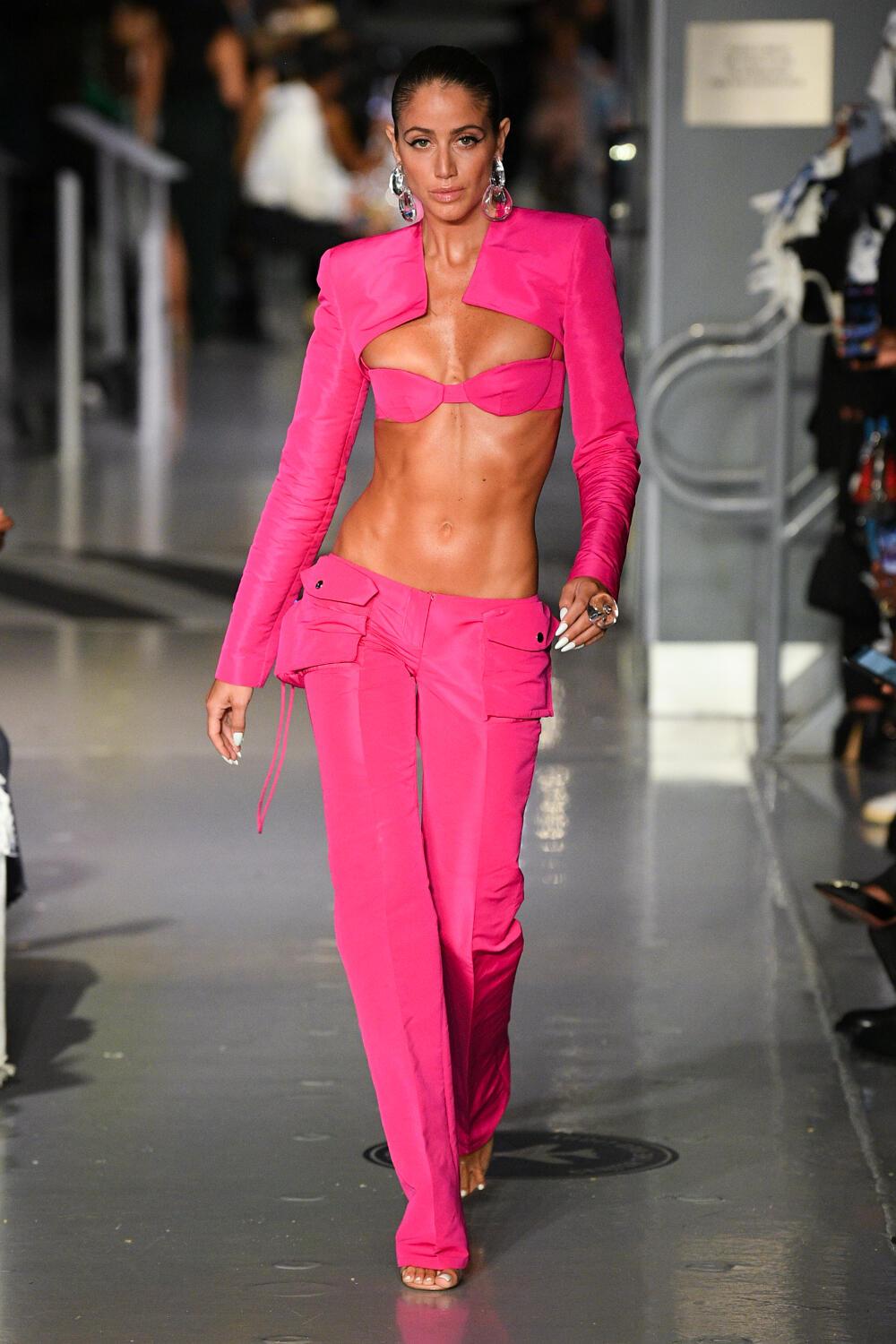 One wonders why Victoria's Secret did not sign Smith to a long-term contract. It's not that women don't want overt sexuality. Many do. Nor has the concept of overt sexuality in marketing grown tired. It likely never will. It's that women want to have fun with their sexuality. We want to do it in an empowered way, where we are in control and it's on our terms.
The present VS remake is so dry and soul-less, you'd want to run from there into a LaQuan Smith show. It's irritatingly earnest. And it's earnest about bras.
Smith is all about women's breasts as an element of design.
VS at its height and its worst was all showy, ersatz sexiness, undressed women being watched by a future president old enough to be their father.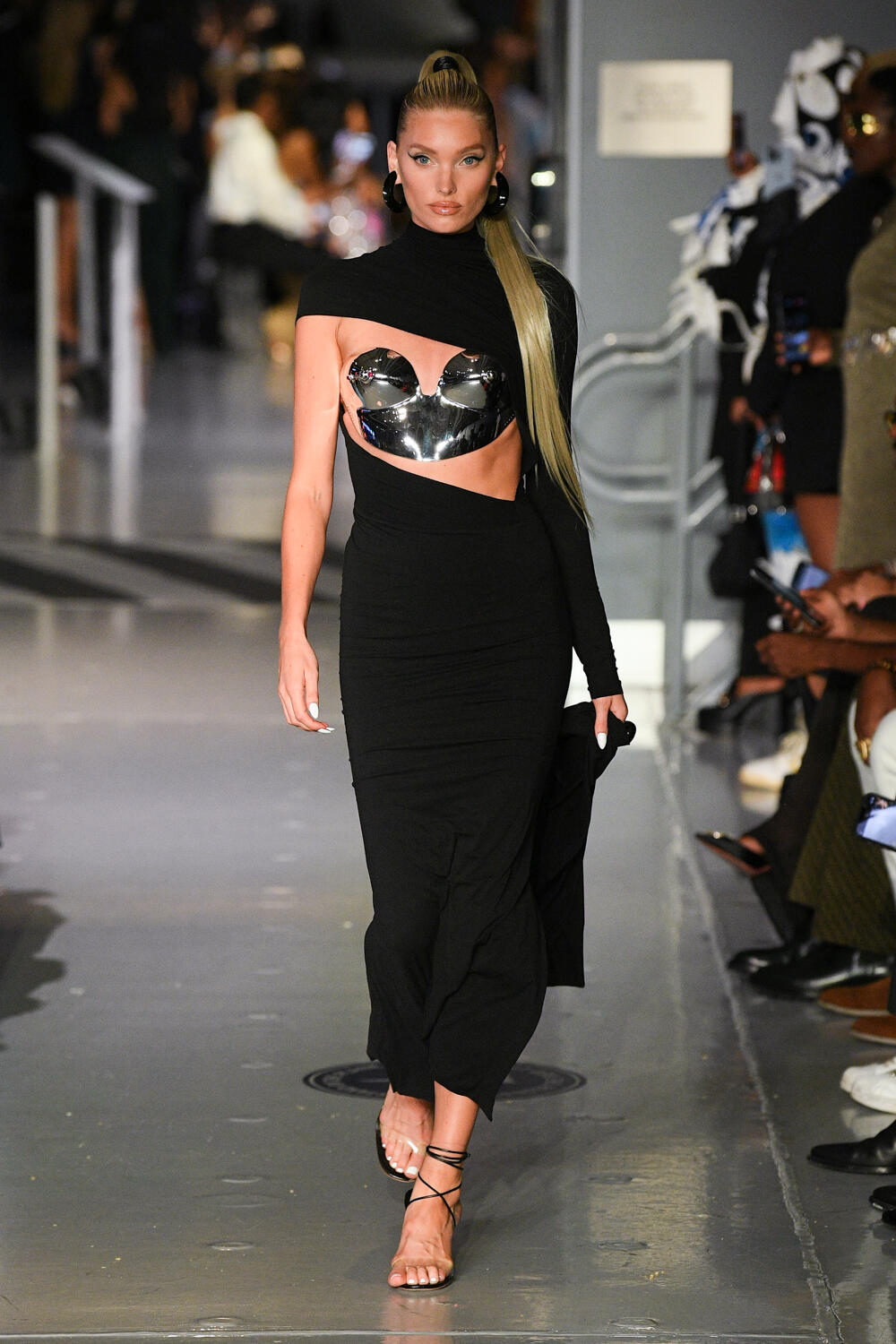 Smith's sexiness is for all ages and body types, to be enjoyed by women as much as men. The sometimes hard-to-walk in stilettos aside, you get the feeling that the models are feeling themselves.
Smith's clothes seem to allow women to do that.
---