Dutch Architect Anne Holtrop Develops Miami Concept for Maison Margiela
Maison Margiela introduces a new store concept in the US, with a boutique located in Miami's Design District. The store concept is developed by Dutch architect Anne Holtrop and reflects the evolved visual language established at the house by creative director John Galliano.
Studio Holtrop's design was first introduced in the gypsum-cast set at the Artisanal Autumn/Winter 2018 show, and it interprets the brand's iconoclast codes in façade and interiors. The store is an abstract and inviting environment rooted in the notion of "appropriating the inappropriate."
The boutique spans over two levels with minimal merchandise display and curious abstract, asymmetric fixtures. The walls and columns give the illusion they are detached objects. Walls, shelves, display tables, seats and flooring are all muted tones of cream and beige. In stark contrast to the monotone beige feeling of the store, the fitting rooms are painted in an almost black, dark-green high gloss, to create a deep shimmering shine echoing Japanese lacquer cabinets.
The concept store includes the complete range of Maison Margiela's Co-Ed collections, men's and women's ready-to-wear, accessories, shoes, small leather goods, as well as jewelry, eyewear, and fragrances. To mark the opening, a limited edition of the Tabi Bianchetto ankle boot and Replica Bianchetto trainer is available exclusively at the store. Both are crafted from reclaimed cotton canvas of luxury overstock and feature hand-brushed white coating on a white base – the signature 'Bianchetto' technique of Maison Margiela which purposely chips with wear.
Anne Holtrop's store concept for Maison Margiela debuted with the Bruton Street store in London, followed by Avenue Montaigne in Paris, Osaka, Japan, and Shanghai, China.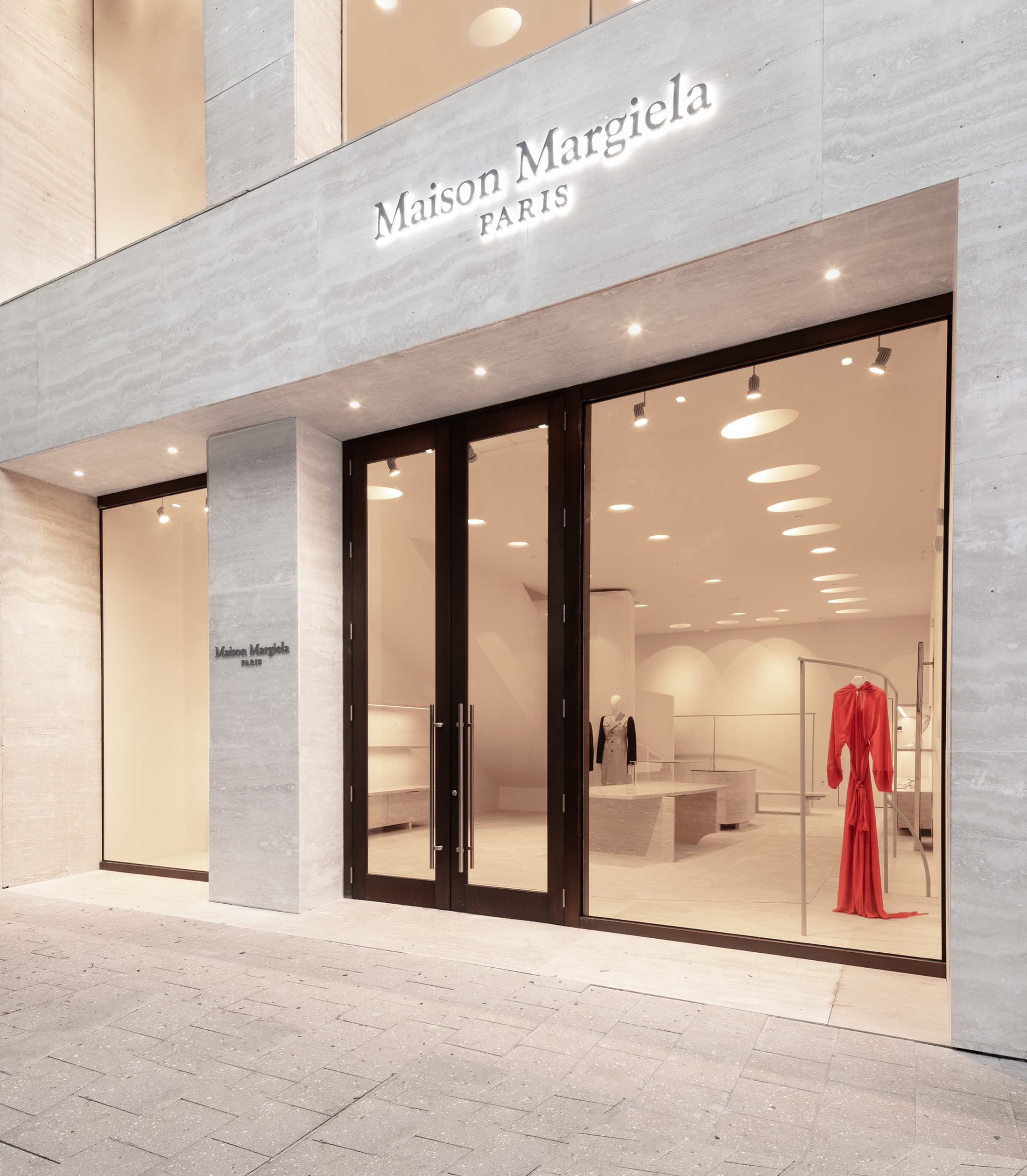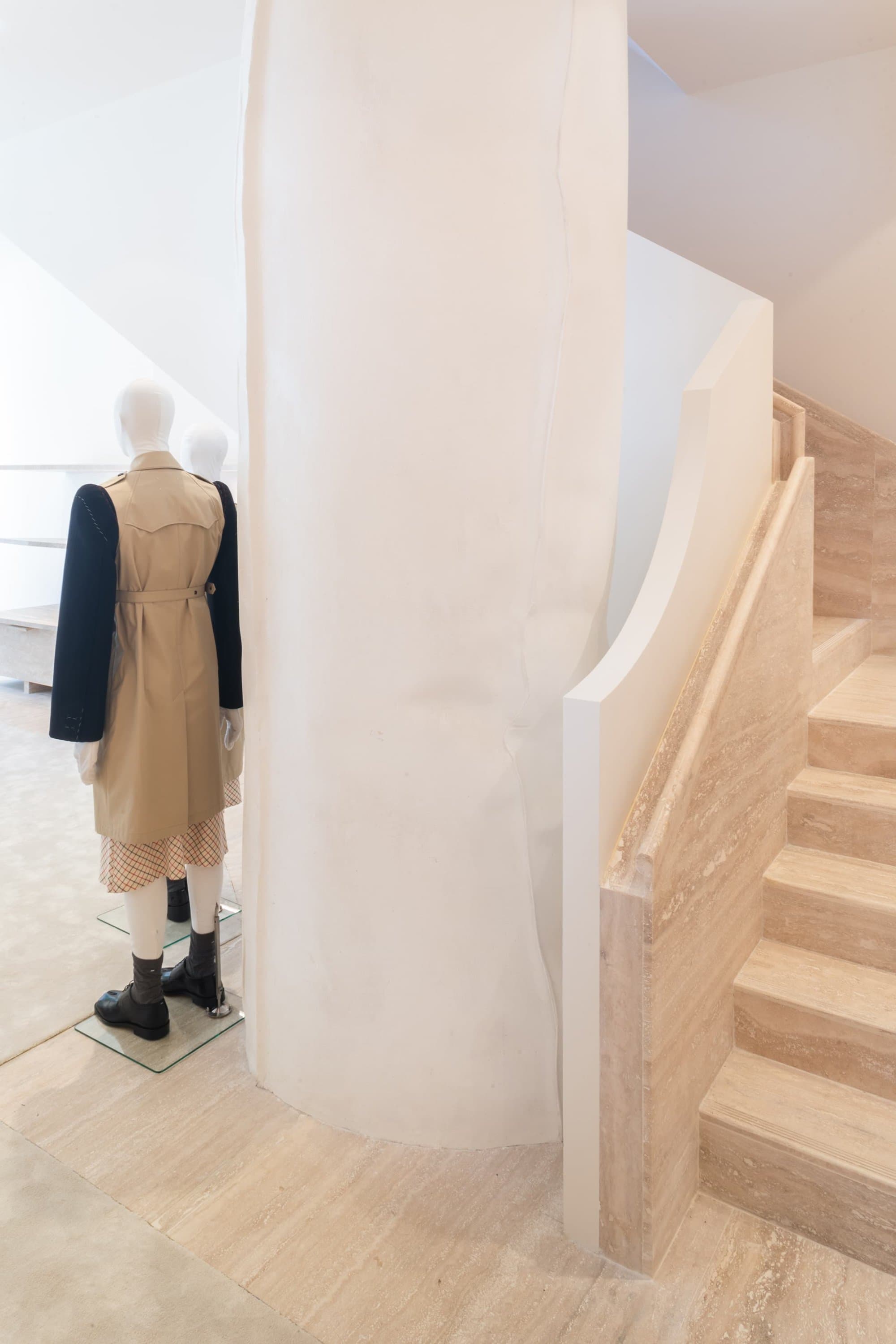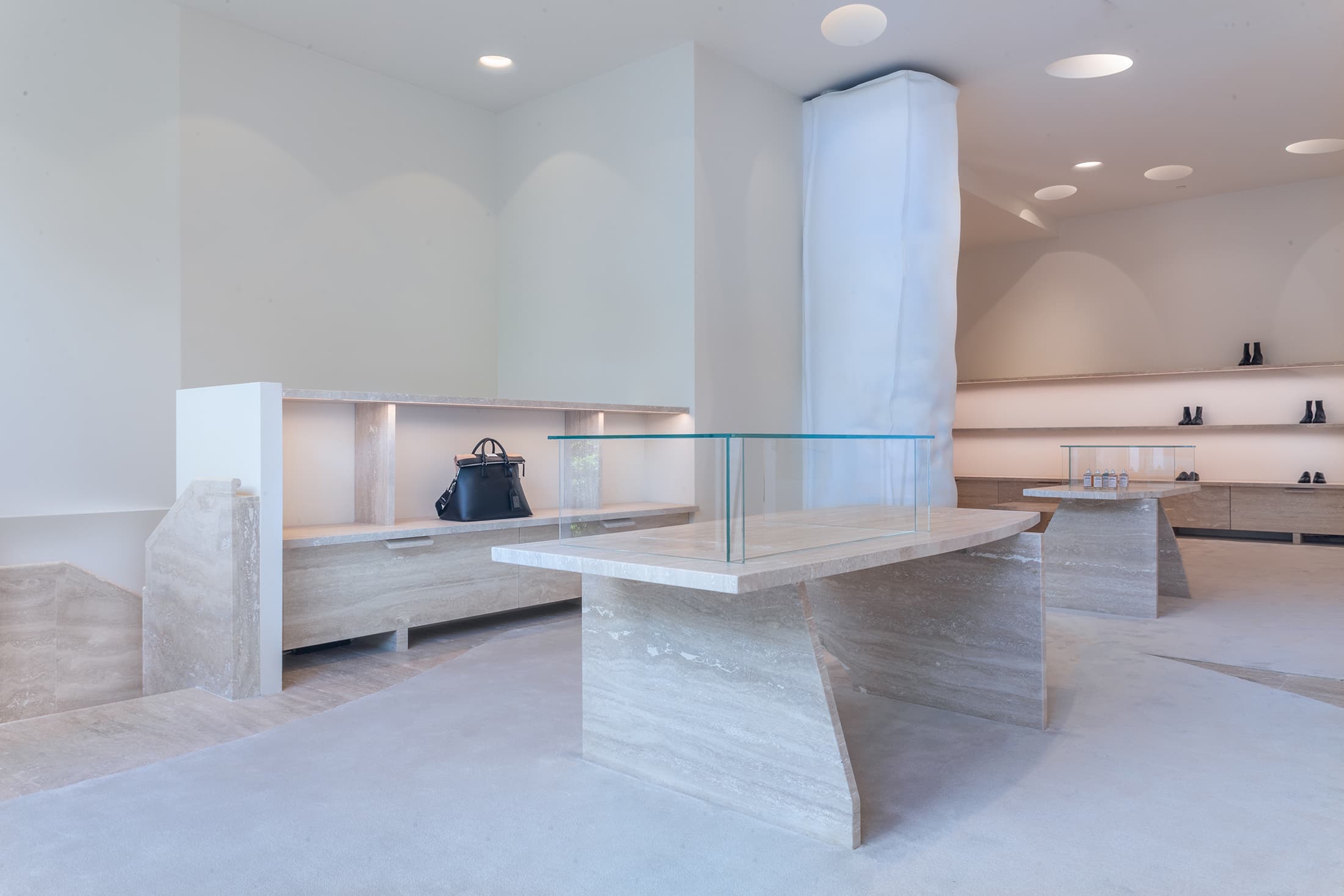 ---