---
Review of Missoni Spring 2023 Fashion Show
A New Creative Director Begins to Earn His Stripes
By Mark Wittmer
Newly appointed creative director Filippo Grazioli's debut womenswear collection for Missoni seeks to chart a colorful course forward following some big changes and shaky steps for the brand over the last few seasons. Though perhaps a bit too concise and literal in its interpretation of the house's design heritage, the collection does have a clear vision and feels like a strong first step in getting the brand back on track.
Grazioli reimagined Missoni's signature knits with vibrant, pop-art flair.
In both silhouette and sensuality, the designer looked to the brand's late 60s and early 70s archives, when founding designers Rita and Ottavio Missoni were gaining momentum and renown on an international stage. Form-fitting straight dresses and cardigan/skirt combos exude slick space-age simplicity, while knotted wrap dresses hint at sexual liberation.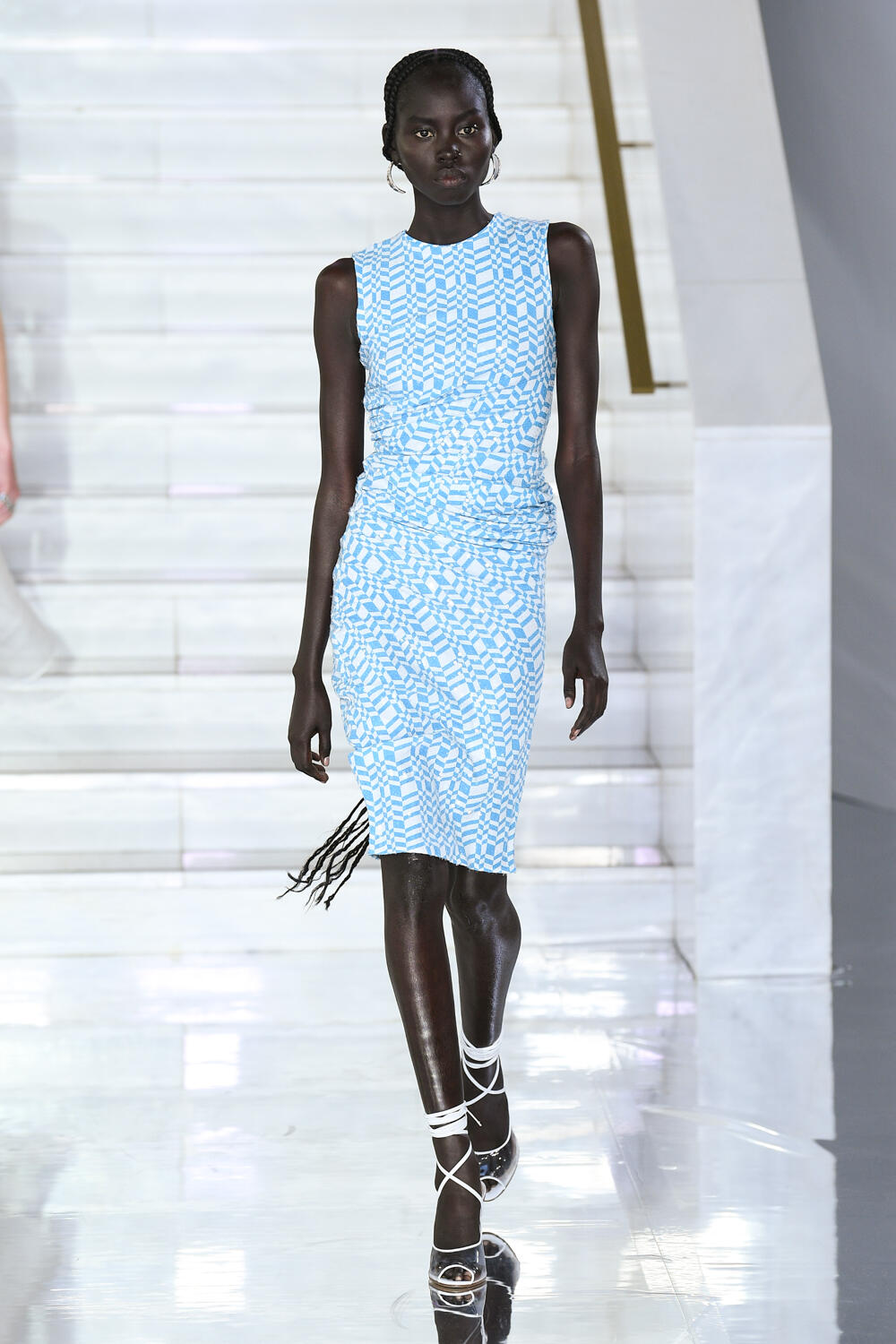 Grazioli was particularly informed by one infamous outing for the brand, when while showing in Florence in 1967 the bras that the designers received for their show were the wrong color, leading them to ask their models simply to go without them. The lights of the stage rendered the fabric translucent, and visible breasts scandalized the audience; the Missonis were not invited to show again next year.
But bralessness is de rigueur today, and Grazioli made a point to remind us who did it first, serving up a number of see-through looks across the collection. While there wasn't too much layering here, this translucency did make the layering moments that were present particularly dynamic, and reasserted the layering and combination of pattern that has always been central to the brand's DNA.
Of course, it wouldn't be Missoni without the iconic chevron stripes, and the creative director did take the time to work them throughout the collection, even riffing on the pattern and translating it into new prints and jacquard sequences – all rendered vividly in the collection's strict CMYK color scheme.
There was perhaps missing a bit of the luxurious coziness and comfort that we associate with Missoni's expressive knits, as well as the variety and interplay of colors. But this is after all a spring collection, and Grazioli is clearly committed to design for a woman who's ready to step out, uncover, and make a strong statement. Many of these pieces are indeed knit and achieve the unique visual dynamism of their patterns through different knitting techniques; the creative director deserves commendation for pushing the possibilities of knitwear and the craft of knitting.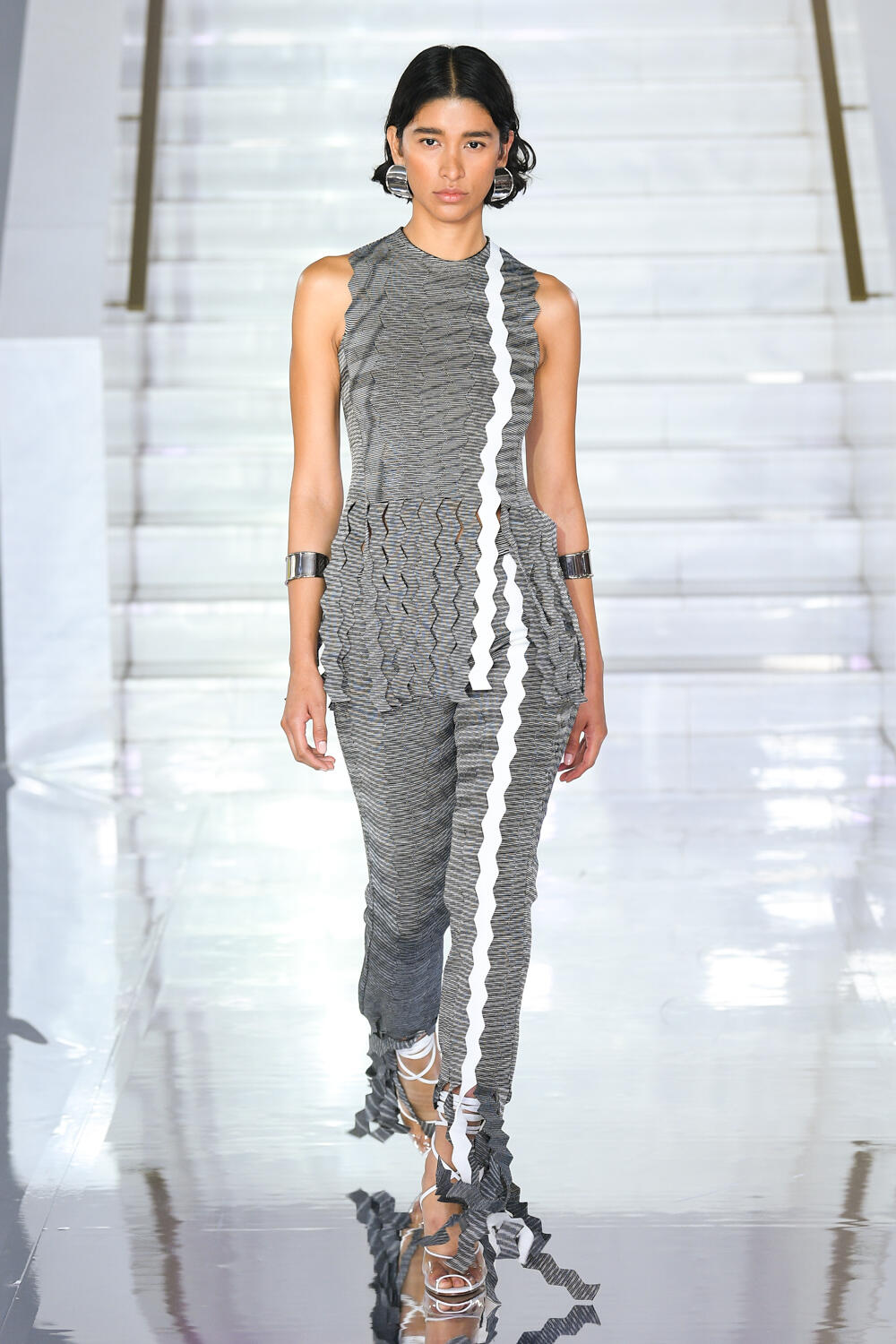 The vision of the collection is clear and consistent – perhaps too consistent. It would have been welcome to see Grazioli show a bit more breadth and imagination of what a modern Missoni can be. That being said, it is a pretty strong foundational chapter. Grazioli has has offered an invitingly unique perspective on the history of the brand, referencing its core identity while taking forward with focus, cautious steps. We look forward to seeing him tune this balance.
---