Paul Smith's landmark shop on Melrose Avenue in Los Angeles, which is famous for its vibrant pink exterior, has been "unwrapped' to reveal its inner Signature Stripe.
Following the success of the AW21 campaign, which saw the Signature Stripe take to the skies, wrapping a huge hot air balloon in the brand's iconic motif, this year's campaign sees one of Paul Smith's shops in Los Angeles "unwrapped" to reveal its inner Signature Stripe.
Conceived by the Paul Smith team and painted by a group of local experts, Overall Murals, the new temporary mural stands as a tribute to the heritage, craft and innovation of the Signature Stripe. The photorealistic mural is designed to achieve a clever trompe-l'oeil effect, which makes it appear as if the pink outer layer of the shop is being peeled away to uncover the Signature Stripe within.
As a testament to the philosophy of artisanship that the Signature Stripe has come to represent, in total, the 22-foot installation took 15 gallons of paint and six days to paint using traditional techniques unchanged for over a century. Each of the 40 individual colours that make up the Signature Stripe were carefully mixed by eye, and the entire mural itself was meticulously executed by three painters – a fact made more impressive as these were done free-hand without any guides to keep the lines of each stripe perfectly straight.
Made famous by its unmistakable pink exterior, the Paul Smith shop in Melrose has become an icon in the city. It is thought to be one of the most Instagrammed spots in LA, with so many making pilgrimages to the #MelrosePink wall to take a picture there is often a queue snaking around the block.
The mural is part of a series of events and activities Paul Smith will be hosting to celebrate the Signature Stripe for the SS22 season and is planned as a temporary installation.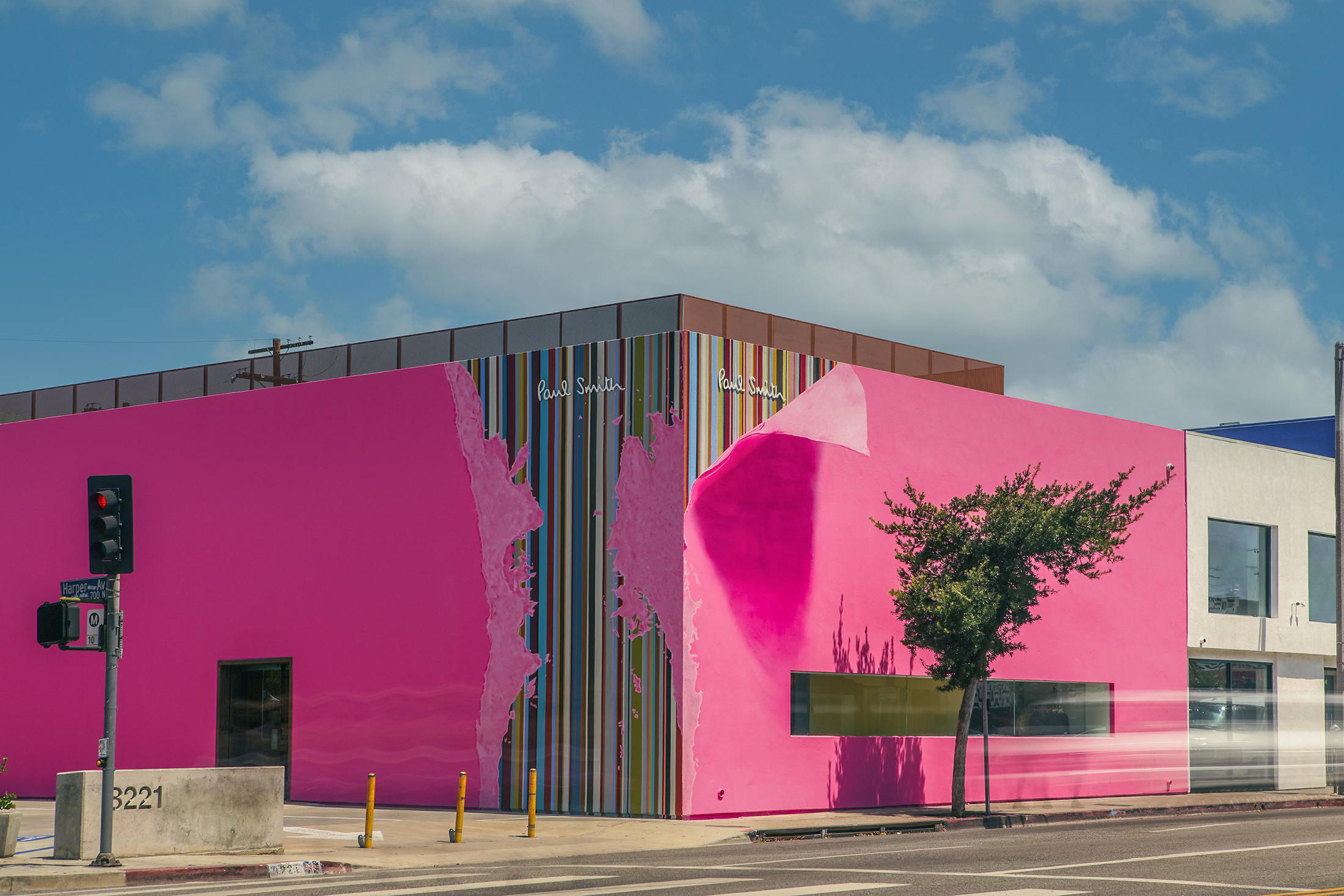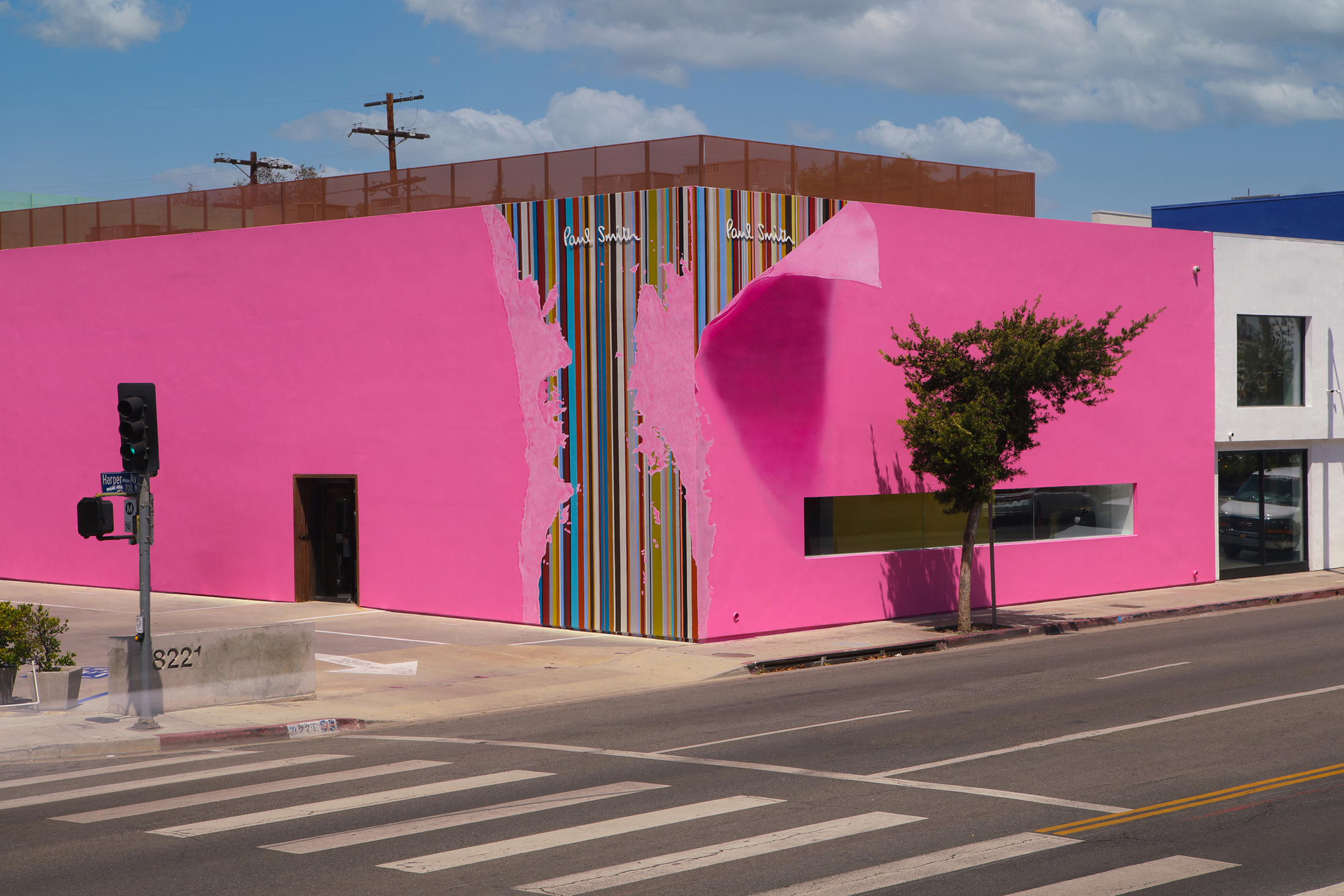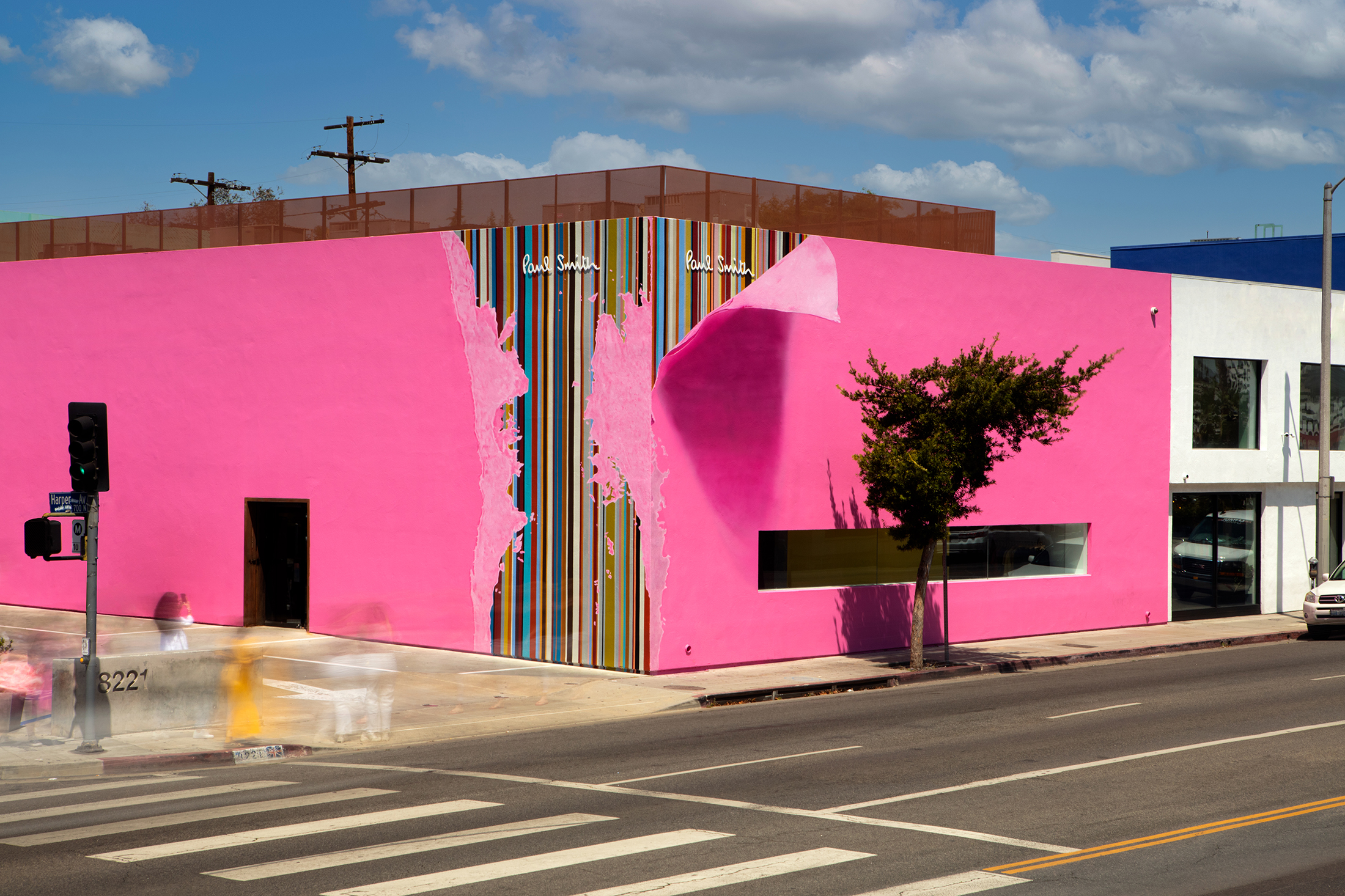 Location
Paul Smith 8221 Melrose Avenue, CA90046
---