---
Less than two years after he debuted as Calvin Klein's first-ever Chief Creative Officer and eight months before the end of his contract, Raf Simons is exiting Calvin Klein. The house will forgo their runway February show.
"Both parties have amicably decided to part ways after Calvin Klein Inc. decided on a new brand direction which differs from Simons' creative vision," according to a company statement.
The move follows on the heels that the labels quarterly earnings were down $21 million year over year. Revealed in November by Emmanuel Chirico, Chairman of Calvin Klein's parent company PVH. Chirico went of to criticize the CK Jeans' collection as a "fashion miss," explaining the brand skewed too "high-fashion" under Simons.
The Belgian designer joined the house in 2016 to much fanfare, having previously served in well-regarded stints at Jil Sander and Dior. At Calvin Klein he was given oversight of all marketing, store design of the collection label, and design, a degree of control he did not have at the house of Dior. The move by parent company PVH was seen by many to be a step in the right direction to ajar the house that had become stagnant via empowering the lead creative to the level of the houses founder, Calvin himself. At the time it was viewed as a viable solution to compete with the global likes of European stewards like Gucci. 
Spring 2019

Fall 2018

Spring 2018
Simons quickly transformed the labels' collection business, renamed 205W39NYC, into a global runway sensation, praised by critics for its creativity while brining an air of excitement to New York Fashion week. Longtime collaborator Willy Vanderperre lensed the first advertising campaign teaming with Creative Director Doug Lloyd and his agency Lloyd & Co. The triad was affective going on to build what The Impression believes were the houses best ad campaigns for the designer collection in the last decade.
Fall 2017

Spring 2018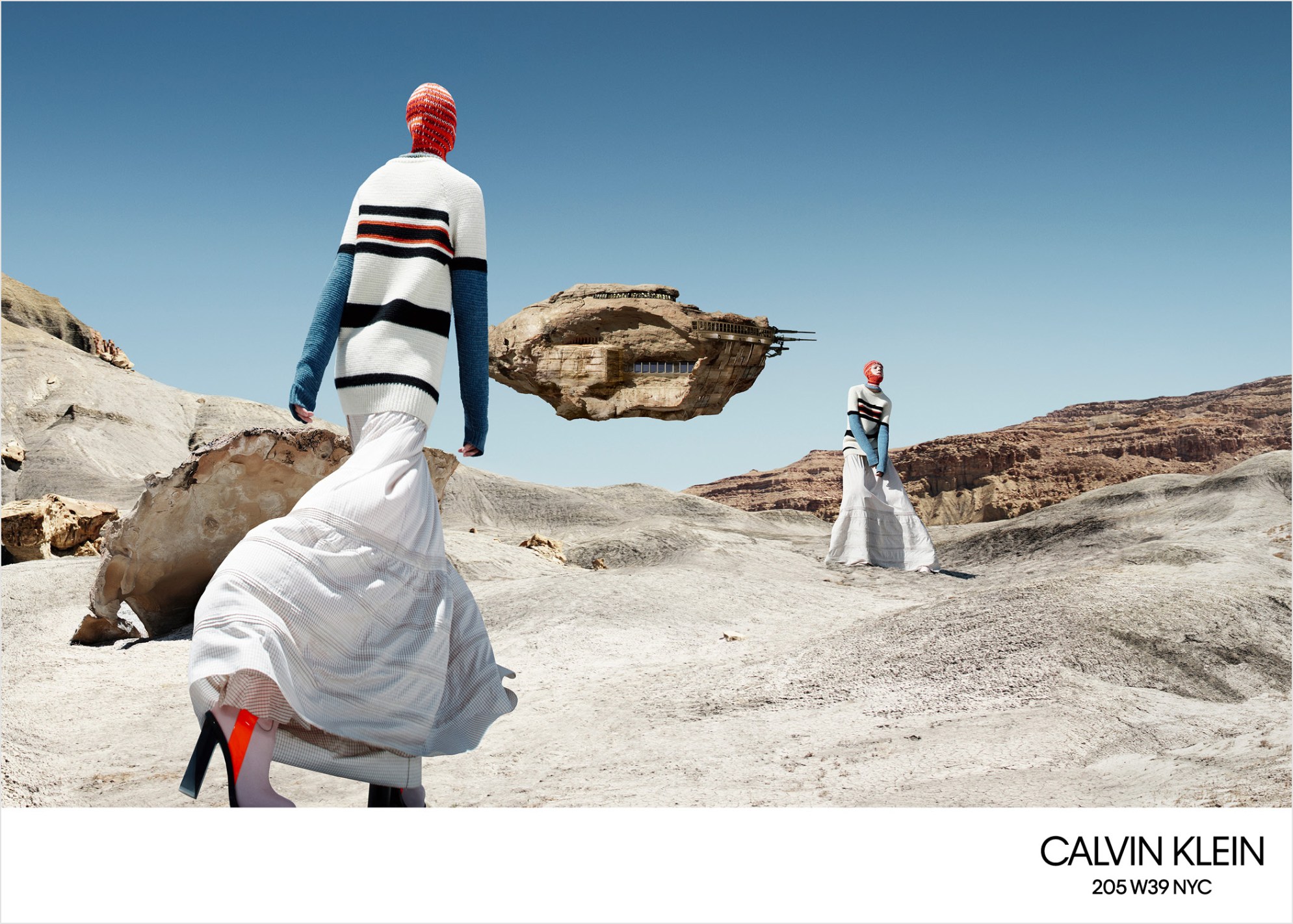 However, hopes that the halo affect would propel the multi-tiered brand at mass were damped. Despite retaining talent like the Kardashian family to pose for underwear and denim advertisements the strategy didn't propel a positive sales momentum for the secondary lines which impacted PVH shares, which are down 35 percent for the year.
"We will cut back on a number of these planned investments in the 205 collection business, and as we move forward, we will [be taking] a more … commercial approach to this important business," Chirico said in November. He later added that Calvin Klein will migrate to market more affordable items targeting a mainstream audience.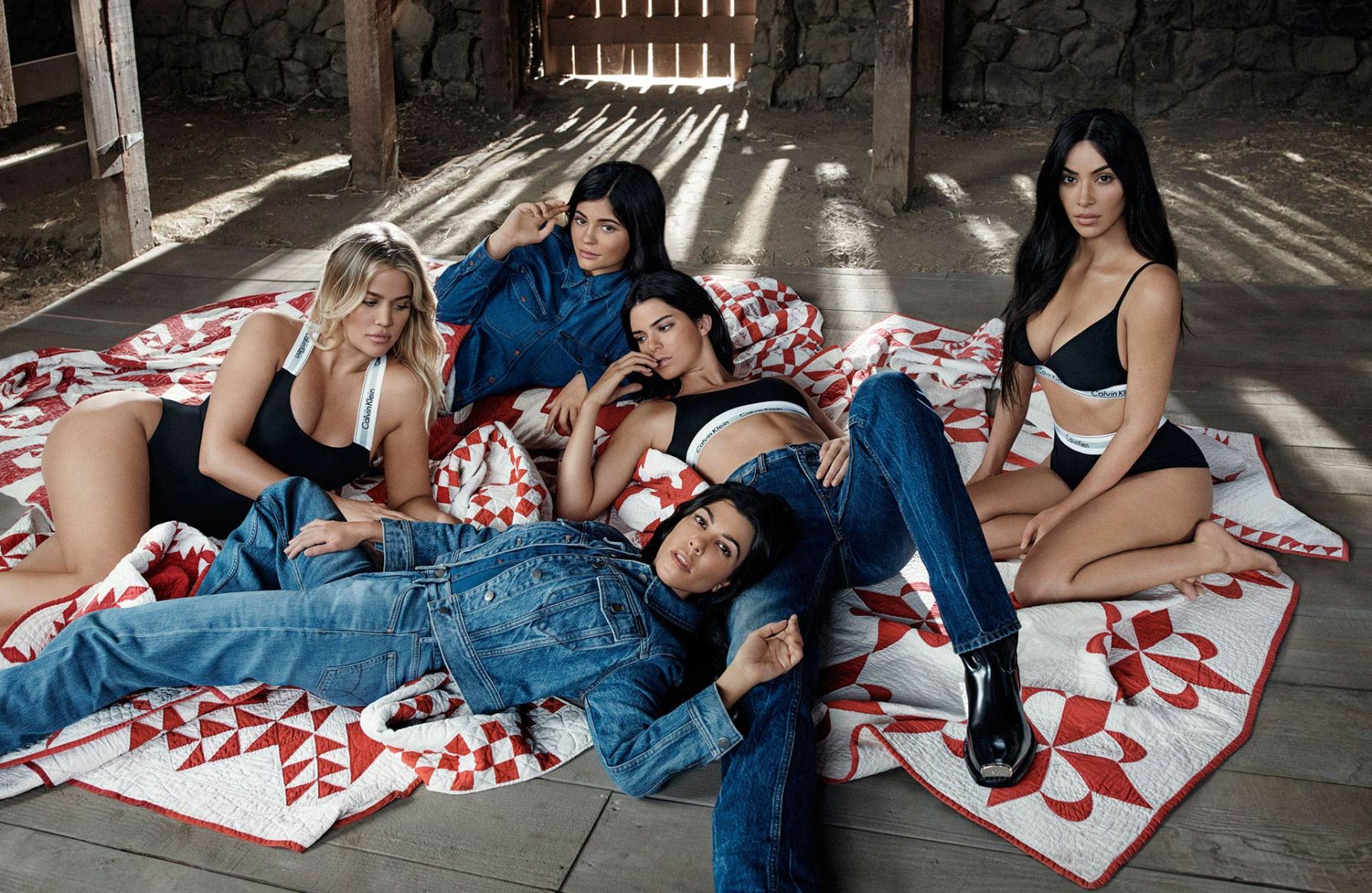 According to sources, that task has been given to Chief Marketing Officer, Marie Gulin-Merle, who joined Calvin Klein in May from L'Oreal. Gulin-Merle has been given areas previously defined to be under Simons, including marketing, communications, public relations, store design, visual merchandising, and e-commerce. Although his current contract doesn't expire until August, it is understood that a renewal offer came to Simons in recent weeks complete with restrictions on Simons' creative control, and spending related to the 205 business. In addition, marketing, headed by Gulin-Merle, would no longer report into Simons, but CEO Steve Shiffman instead. Simons passed on the offer thus the current parting of the ways.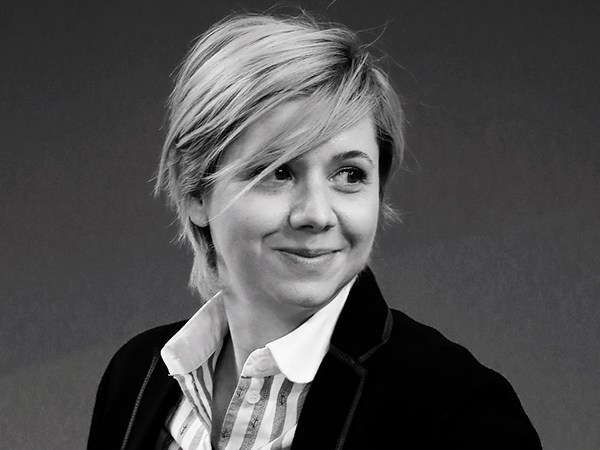 In The Impression's opinion the move comes at a time when the US businesses are at a cross road of how to move forward on the global stage. Especially for the well-established leadership businesses that have a global foothold but need to continue to drive year-over-year growth to satisfy the needs of Wall Street. Can mass businesses maintain their collection businesses and drive sales through the halo effect, or do they stay focused on mass and drop the upstairs labels. Many European houses have solved this problem by maintaining a solid core business via leathergoods which segue from runway to sales better than secondary ready-to-wear lines. Currently all signs point to a continued ownership of US labels of more affordable wear while leaving designer lines to be owned by the leaders on the global stage in Milan and Paris.
Be that as it may, The Impression wishes both parties well. Hoping that the new curators of Calvin Klein don't forget that distribution, the ability to provoke, and risk are what built the house in the first place and are an integral part of the brands heritage.
---