---
Review of Rains Fall 2022 Fashion Show
Storm After the Calm
By Mark Wittmer
Pithily named Danish rainwear brand Rains has been quietly enjoying newfound global acclaim thanks to the accessible and minimal style of its star piece, a contemporary take on the classic rain jacket, the signature waterproof material and muted color scheme of which is also extended across a simple range of bags and other outerwear. With the brand's first show on the Paris calendar during Fall 2022 Men's Fashion Week, Rains set its sights on high fashion and sought to expand further into the outerwear and lifestyle worlds – but it might not have been ready to stray so far from its elegantly simple and utilitarian roots.
The collection included a few familiar rain-slick pieces, but it was largely dominated by variations on the puffer jacket. It's a style the brand has created before – though in a more utilitarian and minimal manner – as well as one that of course continues to dominate fashion, from runway to streetwear.
However, Rains seemed unable or unwilling to bring the same sharp focus and sense of identity to the runway, and instead looked toward the structures and silhouettes of more experimental (and more expensive) contemporaries like Moncler (in the oversized puffer pants and cloaks) and Rick Owens (in the tube-like, wraparound jacket).
Still, the oversize waterproof pants were a smart way to tap into the big-pants trend and infuse some functionality into it: on a rainy day, they can be worn over regular pants.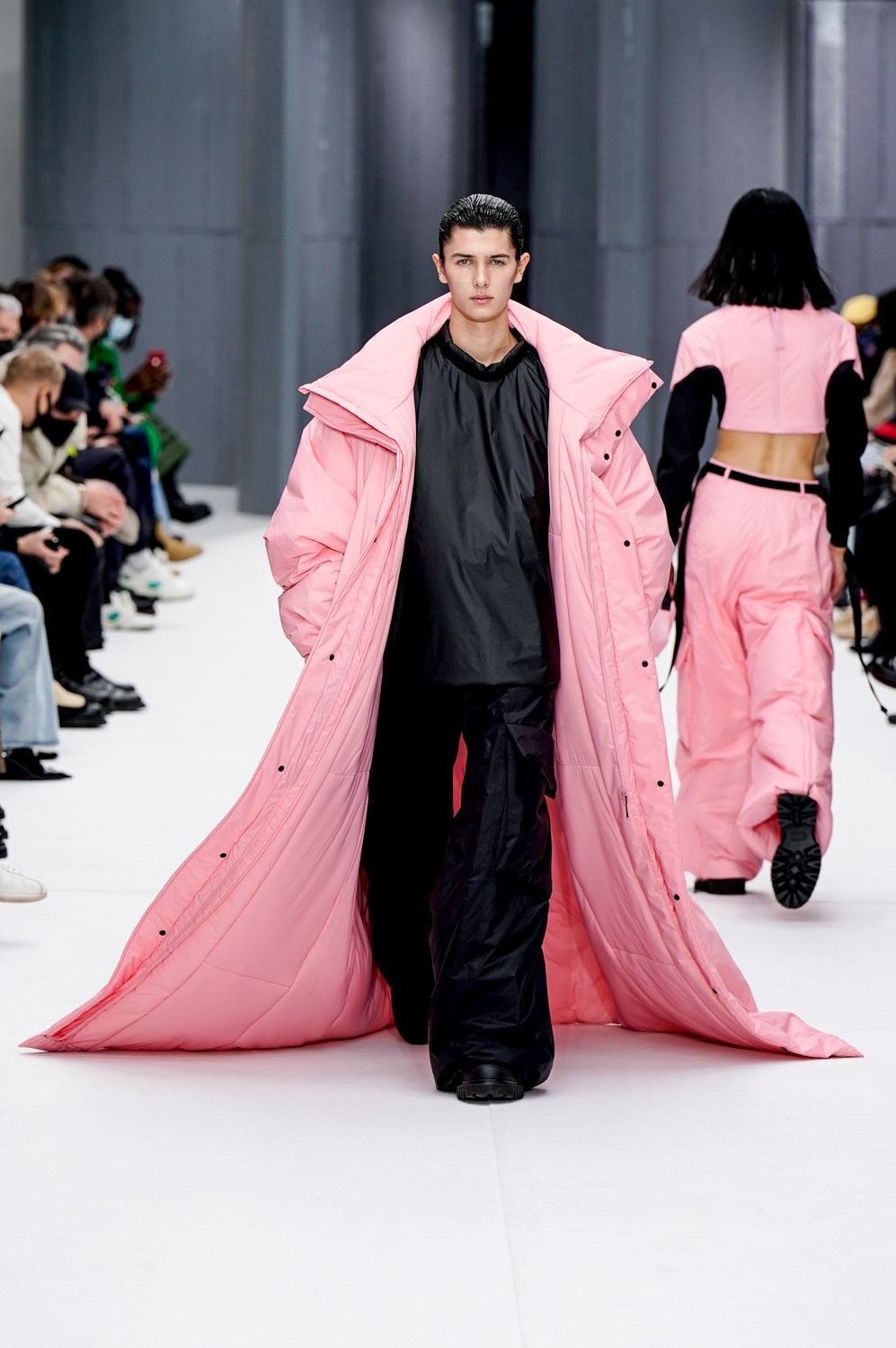 The color palette – which included neon green and pink – also indicated a lack of, on one hand, the muted coolness we had seen from the brand before, and on the other, the kind of elevation and originality we would expect to see from a designer showing at this level.
There were indeed some smartly designed details punctuating the collection: the tightly coiling bungie cables that held on mittens, the variable sizes of circular clip-on pouch, the bags and belts which offer lots of cool functionality. These felt like highlights, but the format of the presentation and the ostentatious puffiness of the rest of the silhouettes made it difficult to recognize their quietly wise functionality and innovation.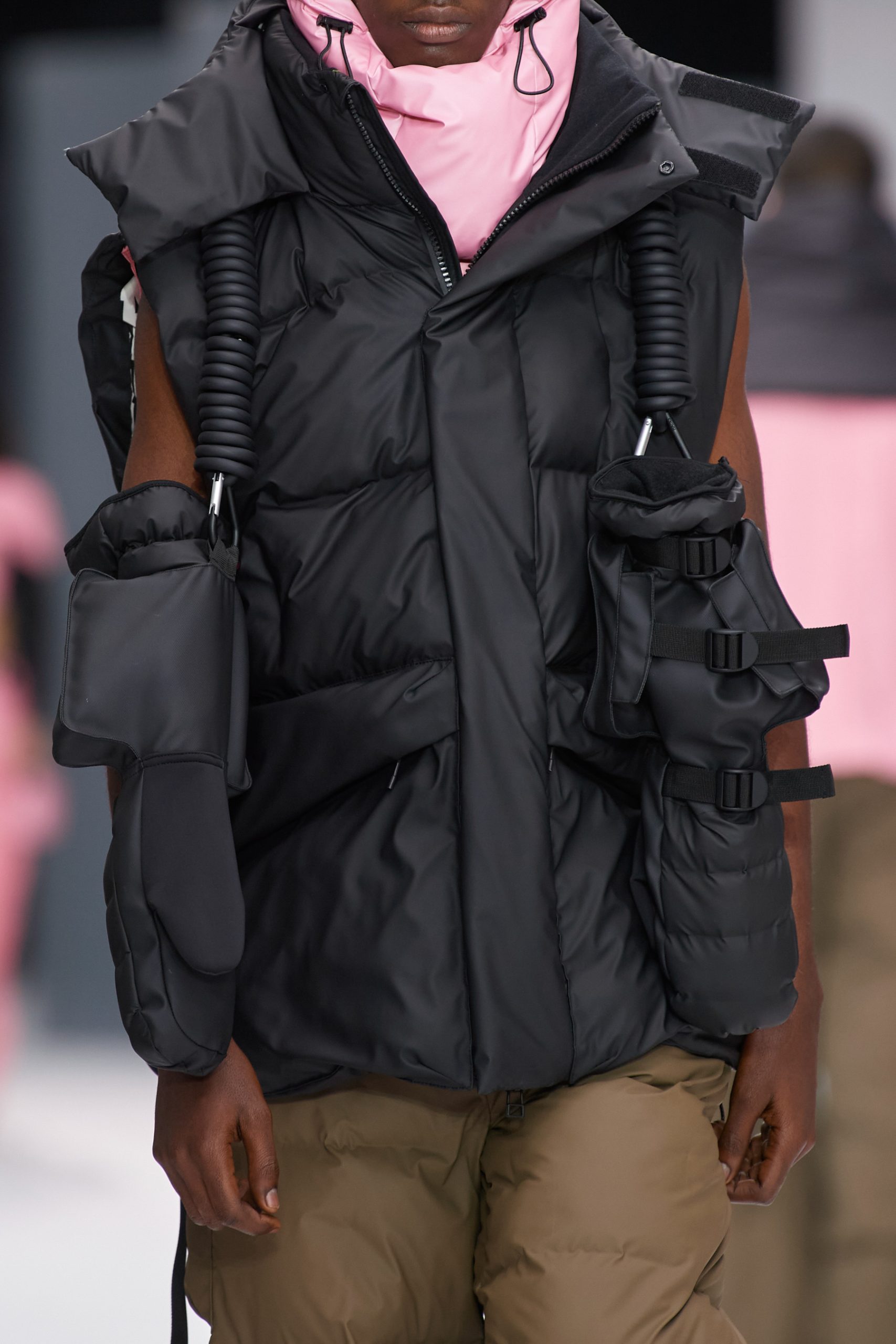 Rains certainly has strengths, but pushing out this collection for the runway doesn't feel like the right choice to emphasize them.
We've seen puffer jackets a million times before; we haven't seen a brand take such a cool and focused approach to waterproofing or bring a vision of Scandinavian design to practical, modular, technical details.
The frantic pace and emphasis on silhouette of the show didn't play to these strengths, and the brand may be moving away from its real audience by trying to play on this level.
Hopefully Rains can learn from the experience and reassess what is essential about the brand and its design, and find the direction it needs to take to move forward while being the best version of itself it can be.
---