Review of Ssense x Parajumpers Fall 2022 Ad Campaign by Photographer Valerio Nico
Parajumpers and Ssense join forces for an extreme new campaign by photographer Valerio Nico.
While it's been in existence for over 15 years, Parajumpers has been achieving newfound notoriety thanks to the burgeoning luxury outerwear trend that has picked up over the last few years, and has recently started to appear on luxury retail platforms like Ssense. Founded in 2006 by Massimo Rossetti, himself an avid explorer and outdoorsman, the brand is inspired by the Anchorage, Alaska's 210th Rescue Squadron – a highly-trained unit tasked with extreme rescue missions in the wildest and most remote corners of the world.
Nico's campaign imagery references this spirit of high performance under extreme conditions. Utilizing the visual structure of monumental setpieces like super deep indoor pools – the kind astronauts might train in – or an indoor skydiving wind tunnel, he sees his models subjected to high intensity physical experiments, complete with doctors in lab coats monitoring their progress. The images aren't without a sense of humor though, with high velocity facial distortions or bodies frozen in ice, or even the strangeness of wearing a puffer jacket underwater, providing a bit of surreal levity.
While a bit of art direction or graphic design would have elevated the campaign – there's no logos or text to be seen, so out of context we wouldn't necessarily be sure what this is even a campaign for – it still takes a smart premise and executes it with clarity and wit.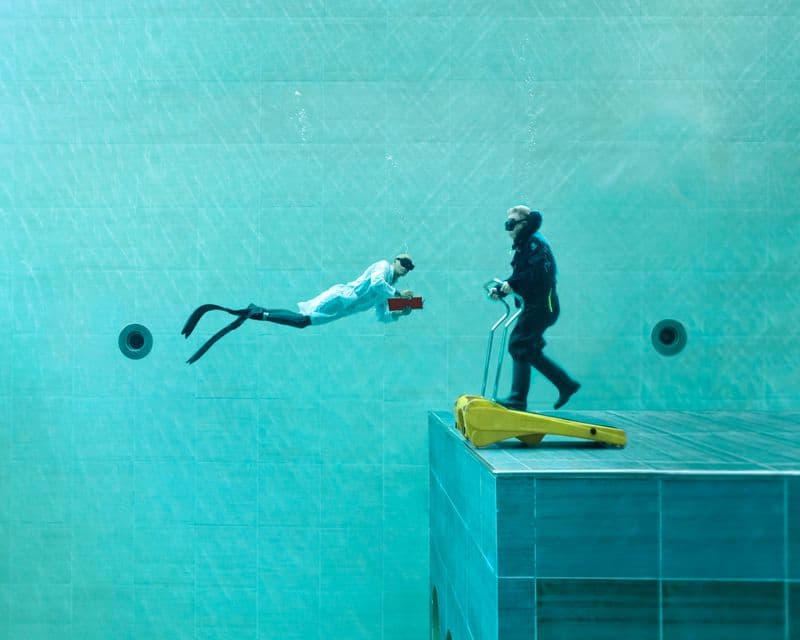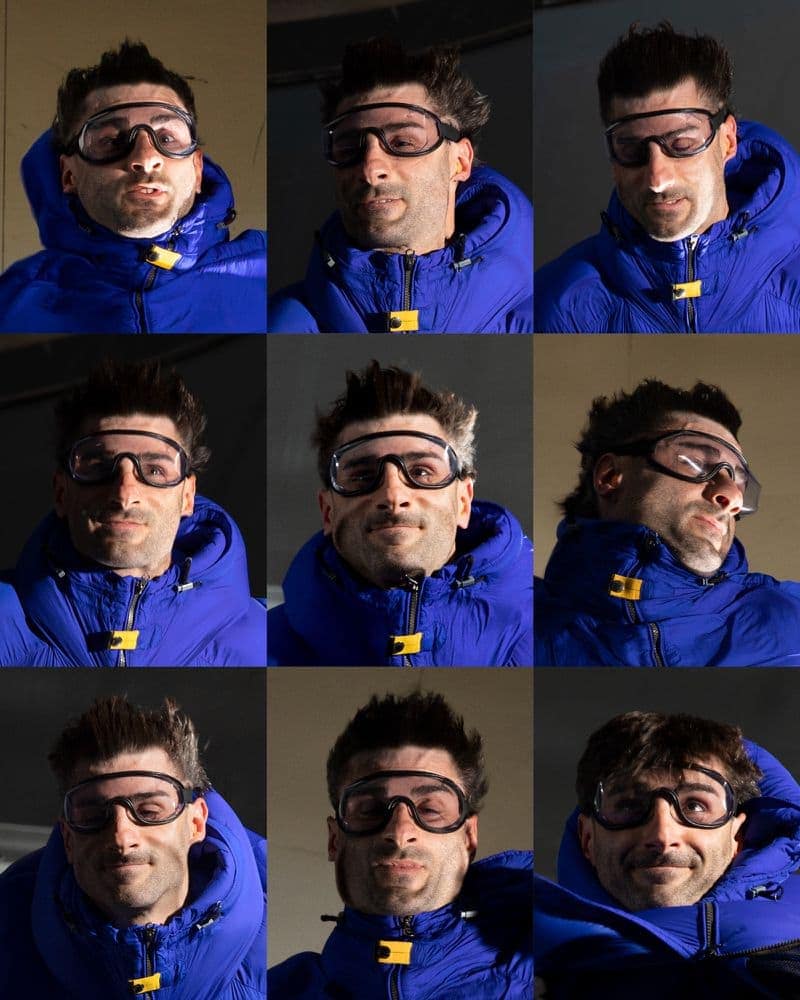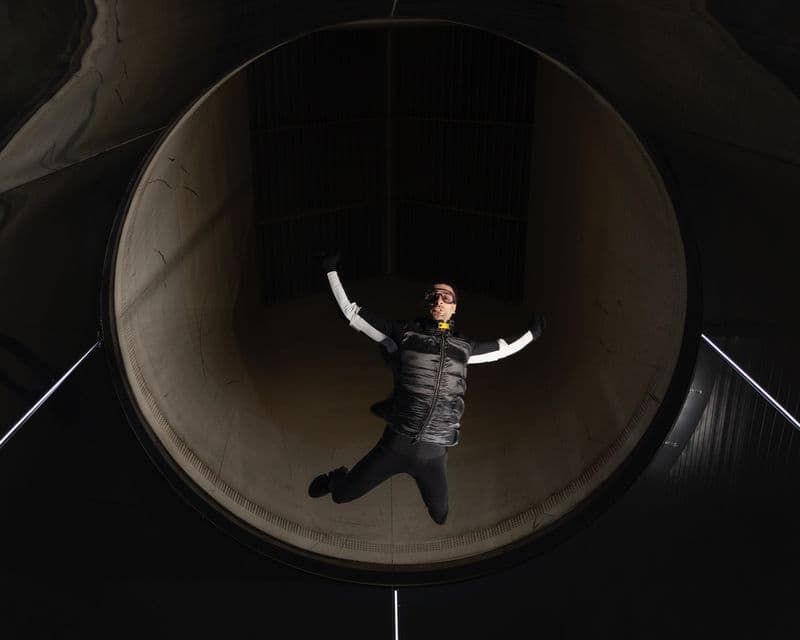 Photographer | Valerio Nico
Stylist | Paolo Zagoreo

---