Review of Thom Browne Football 2021 Ad Campaign by Photographer Andrew Jacobs
Thom Browne carries on Thanksgiving traditions with the Football 2021 campaign captured by photographer Andrew Jacobs. Though the designer shares a football-focused campaign each Thanksgiving, this year marks the first time the tradition is celebrated with a special capsule collection.
Captured at a community football stadium in the Bronx, the images combine classic Thom Browne sophistication with a fall- and football-ready dose of athletic style. Iconic sideline pieces from the quintessentially American sport, like muffs, scarves, and practice jerseys, are made oversized with irreverent joy.
Though the images do serve their job of communicating the unique visual spirit of the capsule collection, the campaign compromises on the sense of family, community, and tradition we've come to expect from the label's Thanksgiving and Holiday football campaigns – like their especially fun Holiday 2019 campaign, which gathered together an eclectic and spontaneously energetic group of friends of the house. It's true that pandemic restrictions continue to make it hard to gather large communities together, but we still would have loved to see a bit more thought and heart go into this campaign. After all, traditions are only as important as the ones you spend them with.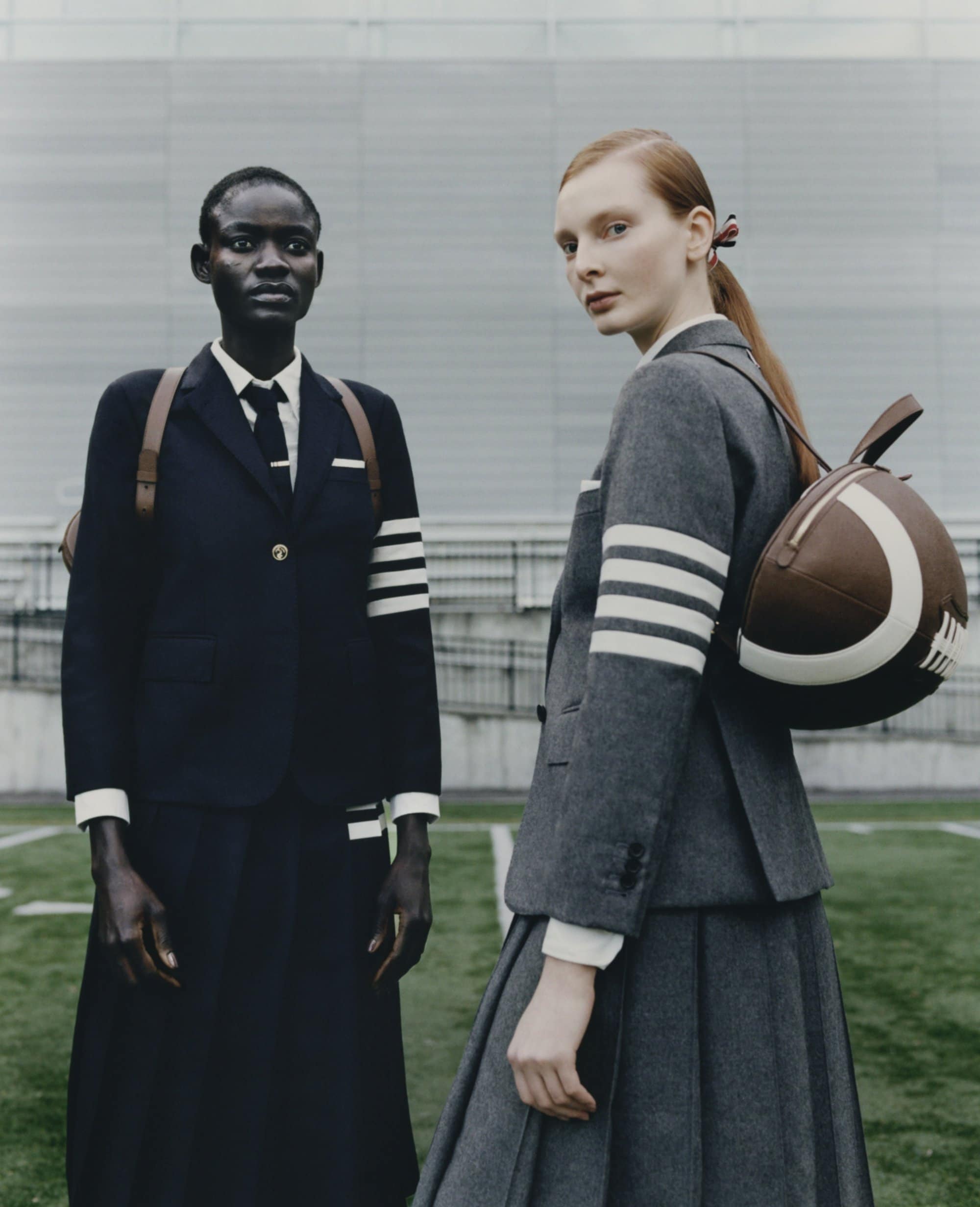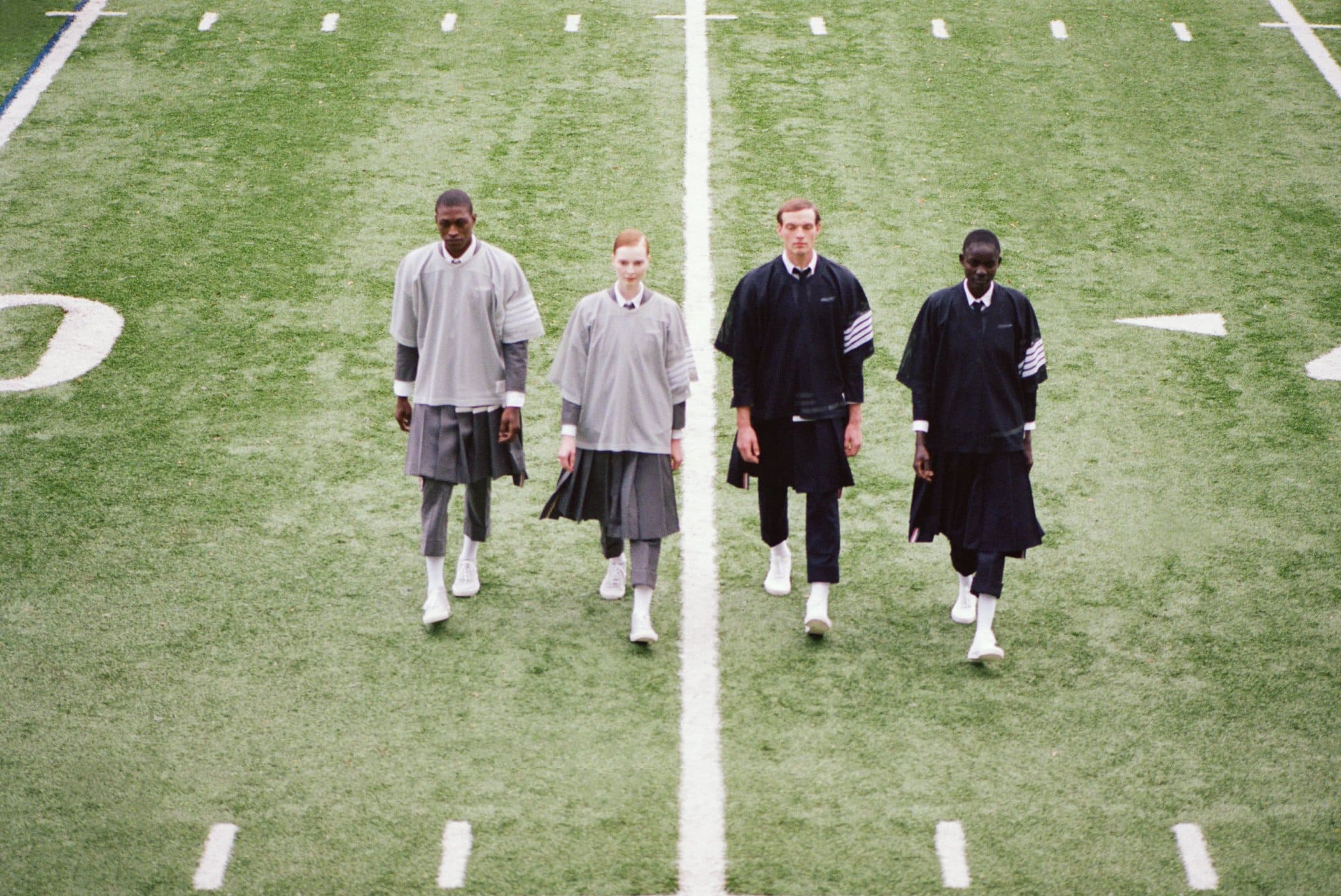 Thom Browne Creative Director | Thom Browne
Photographer | Andrew Jacobs
Models | Dasha, Dominique Hollington, Rocky, and Sokhna Niane
Stylist | Joseph Charles Viola
Hair | Takayoshi Tsukisawa (Tsuki)
Makeup | Frankie Boyd

---