---
The Artisanal Photographer's Insiders Diary
Paris Fashion Week experienced a rekindling this month as the city emerged from global lockdown to showcase Spring 21 collections. The Impression turned to photographer Adam Katz Sinding to ask, 'How does it feel?'
The author of This is Not a F*cking Street Style Book, producer of 'This is Not a Street Style Blog', and recent Tom Ford campaign photographer created a diary exclusively for The Impression and we couldn't be more grateful for the artisan's stunning photographs and emotional narrative surrounding an unusual Paris Fashion Week.
---
My mom always asks me about 15 minutes after arriving to a new city "How's Milan?" "How's Paris?" "How's Sydney".
I reply "I'm still in the taxi, mom".
But this time, no matter which city I touched down in, the answer to my mom's question was "wet". Paris was wet. The forecast was wet. I get around Paris on my cargo-bike…so wet = misery.
Oh well…I mean it's Paris. It's better to be wet in Paris that wet in Milan…that's for sure. Let's go.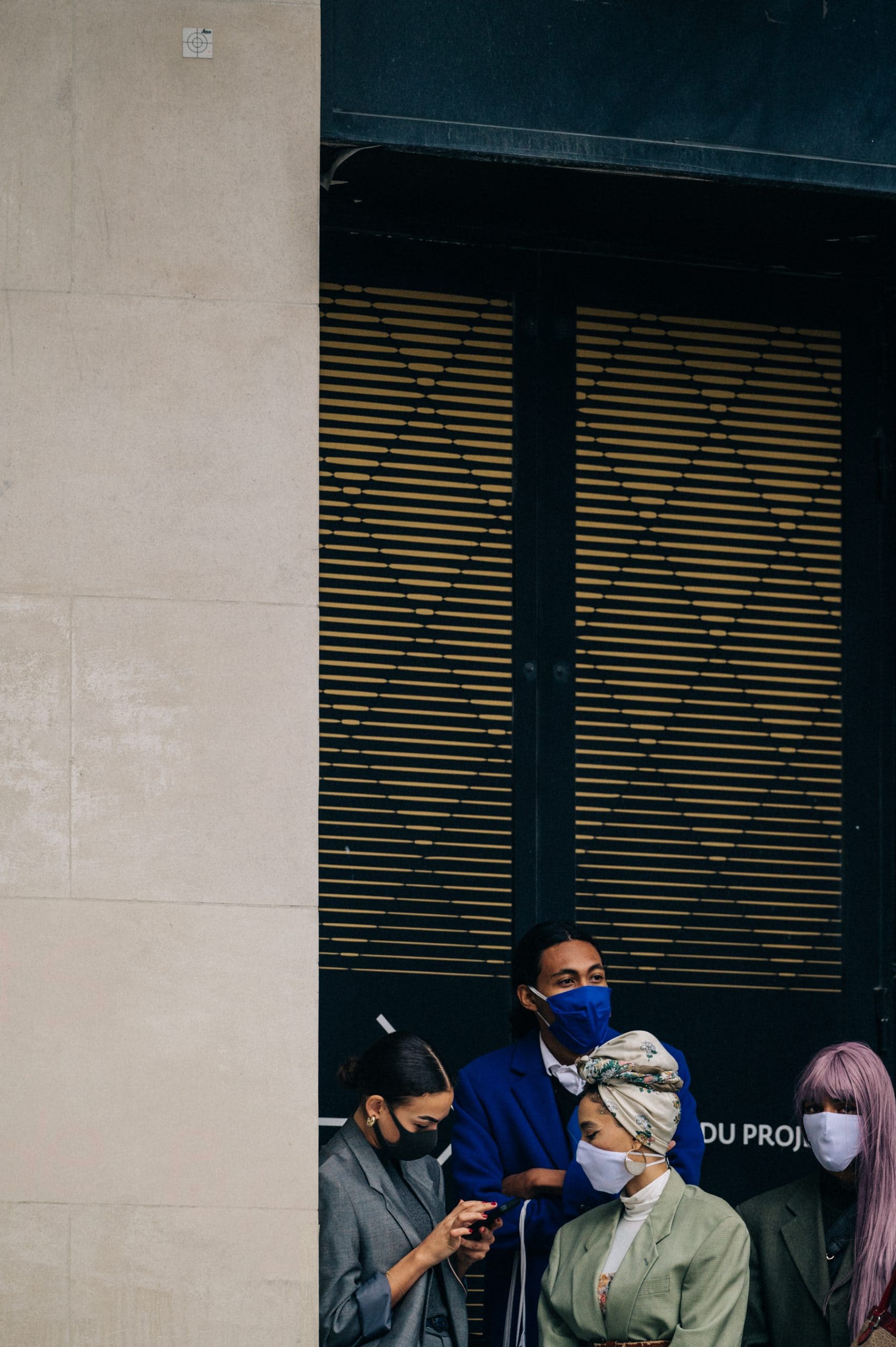 Milan only had a few actual physical shows due to COVID, so we were all optimistic about Paris' whopping 18 show calendar. 18 shows…we used to do that in 2 days…smh. Ok ok, let's just take it for what it is.
Don the Gore-Tex and let's get ready to… "record-scratching-to-a -halt -sound". Let's find a nice euphemism: chill. Paris is chill. The fat has been trimmed and we are able to breathe a bit. Yes yes, we are missing shows from some of the coolest brands…Haider Ackermann is silent. Ann D is Ann Digital. Dries…digital. Ok maybe it's just the Belgians! Wait! Sterling Ruby is on the schedule for Paris for the first time…fuck…nvm. Digital. Loewe, Thom Browne, Givenchy…E-Shows.
To be fair: I'm glad I'm here. These photos will be a reference for years to come. Everyone in masks as in Milan. This is a postcard from the pandemic. Our kids will look at these and ask mommy and daddy, or mommy and mommy, or daddy and daddy, why no one has mouths. "Well, Helicopter (in my future, we name our kids really cool names), Donald Trump really screwed us all over…globally…but don't worry little 'Lico (the coolest nickname for Helicopter) he's in jail now."
Oh…btw…I went to Venice for 22 hours. I found out Rick Owens was showing in Lido and I asked (begged) for access and they granted it to me. I flew to Venice, paid way too much for a taxi, took a nap, took a walk, took a water-taxi, took another walk, and ended up at the Palazzo del Casinò. A monochromatic fascist building with nearly no one there who wasn't wearing heels…especially the guys. Anyhow, this was incredible. It was me and my camera and the Rick Owens team. Oh yeah, and the models. I shot at an easy pace. Watched the show. Then headed back to my hotel. Took a night run, slept, and zipped back to Paris.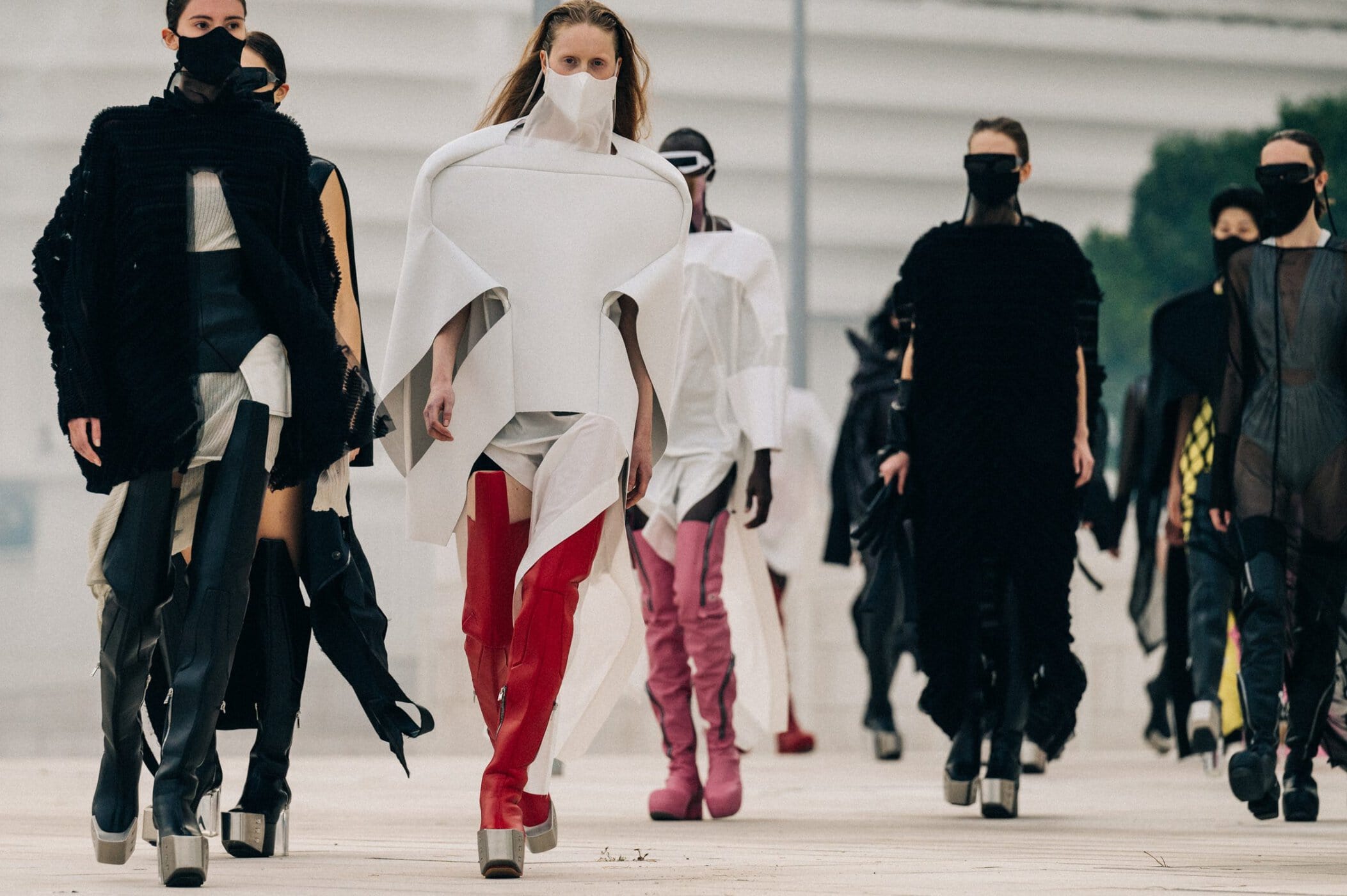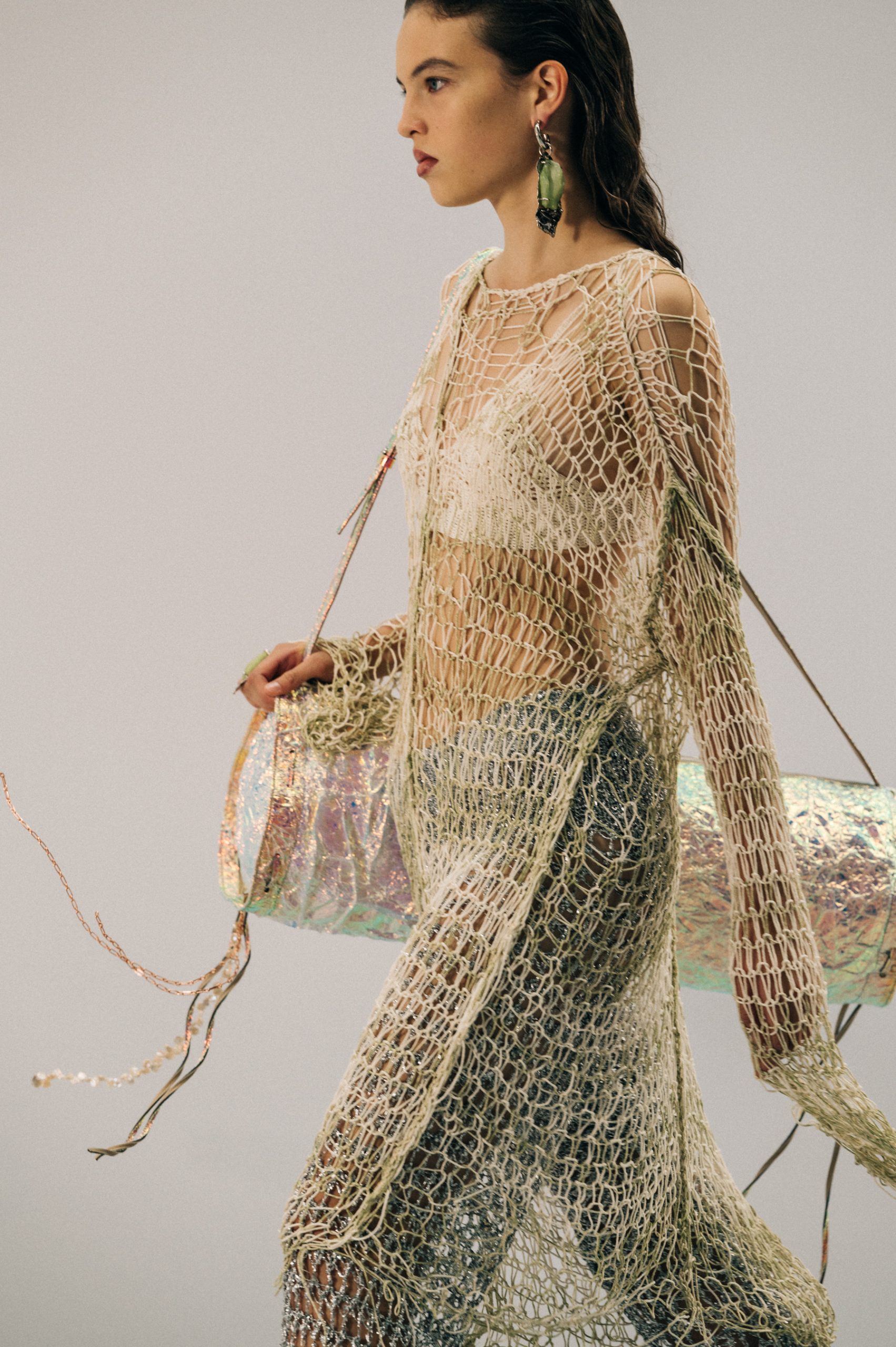 I shot at Acne Studios, Ami, Paco Rabanne (kinda), Gauchère…I think that's it. Again, this is what we would normally do in a DAY of PFW. But this is the new standard. I'm glad I came. I think it's times like these when times are toughest that you must still show up and push yourself to create and activate your creative mind.
I was lazy and mostly exhausted. I never got that high we normally get from the constant stimulation. That high that makes us keep going while people watching out Instagram stories write you and say "I don't know how you do this, it would kill me." Comments we shrug off as weird because it's all we know. Now it feels like a 5-backstage-a-day PFW would likely kill me. I like this new pace. But I miss the old one. But hey, I'll take what I can get. À Janvier, Paris. À bientôt, The Impression.
P.S. Just got a text from my mom asking "How's Lisbon?"
– AKS
Acne Studio
Ami
Gauchère
Paco Rabanne
Rick Owens
Street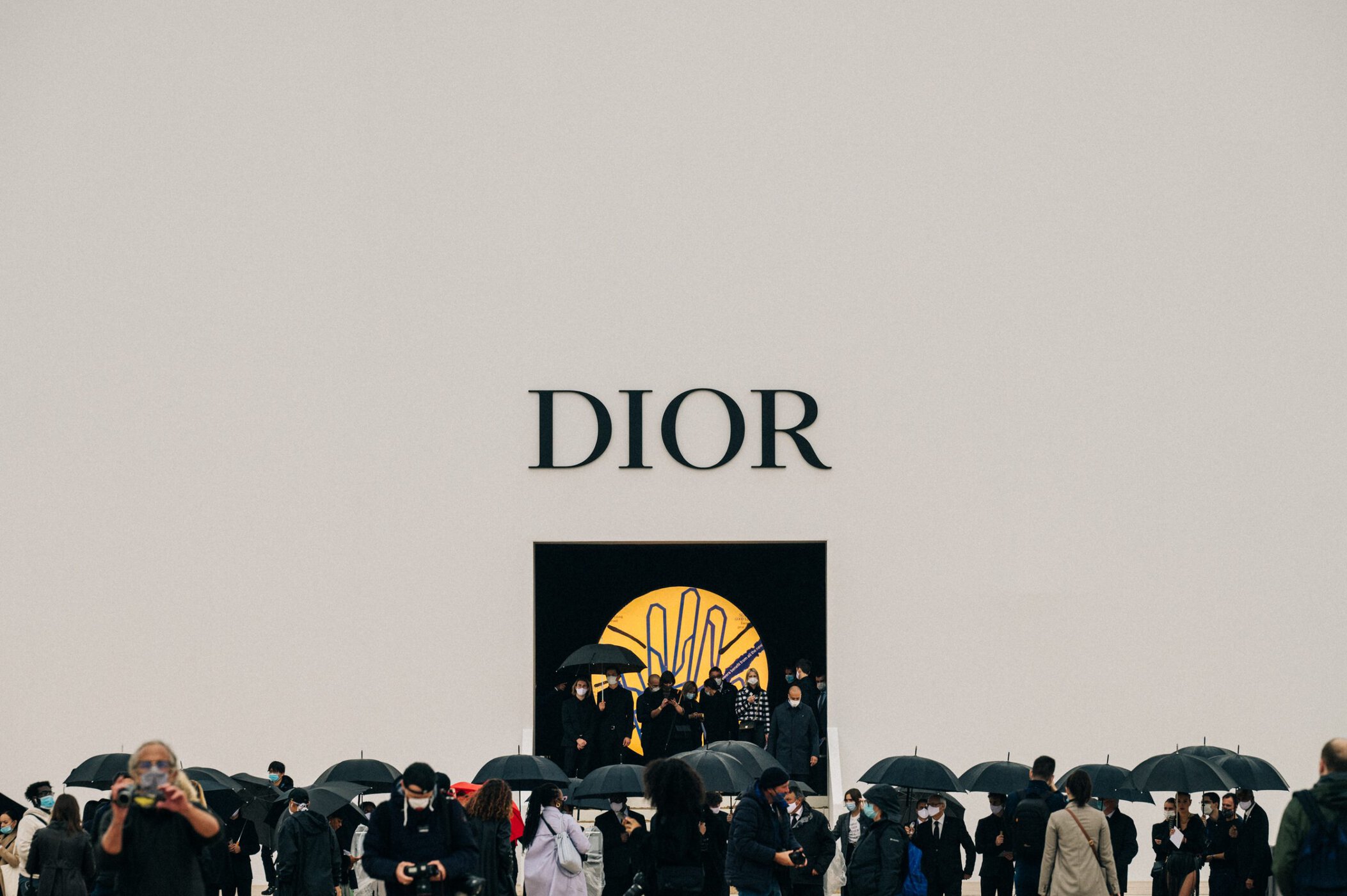 ---