Review of Balmain Barbie Collection 2022 Ad Campaign by Creative Director Olivier Rousteing with Photographer Rob Rusling with models Yilan Hua, Marie Lou, & Fernando Lindez
Balmain shares a new campaign in celebration of its unique collaborative capsule with the one-and-only Barbie. The campaign features creative photography by Bob Rusling.
Rusling captures his models in muted yet subtly glowing studio portraiture. The simple gray background that stands in contrast to the ubiquitous pink and glitter of the collection, which fuses Balmain signatures with dolled-up glam.
It's a crucial aspect to the intent of the campaign that both of the women who star in it are women of color. Barbie has come a long way in its 60-year history from being a dated ideal of blonde white womanhood to being reconceived as a role model for girls from all backgrounds, and though it might seem like a small detail, this casting choice is indeed important.
Considering the iconic legacy and rich world (there is indeed Barbie lore) behind Barbie, however, it seems that Balmain missed out on a great opportunity to make the campaign much more visually and narratively engaging. Why not reference the Barbie dream house? The pink Barbie convertible? With all the color and activity of the Barbie world, it's strange that the campaign imagery feels rather dull and its models look so bored.
With such a fun partnership and thoughtful casting choice, it's disappointing to see a campaign that falls flat and fails to rise to the exuberant level of its inspiration.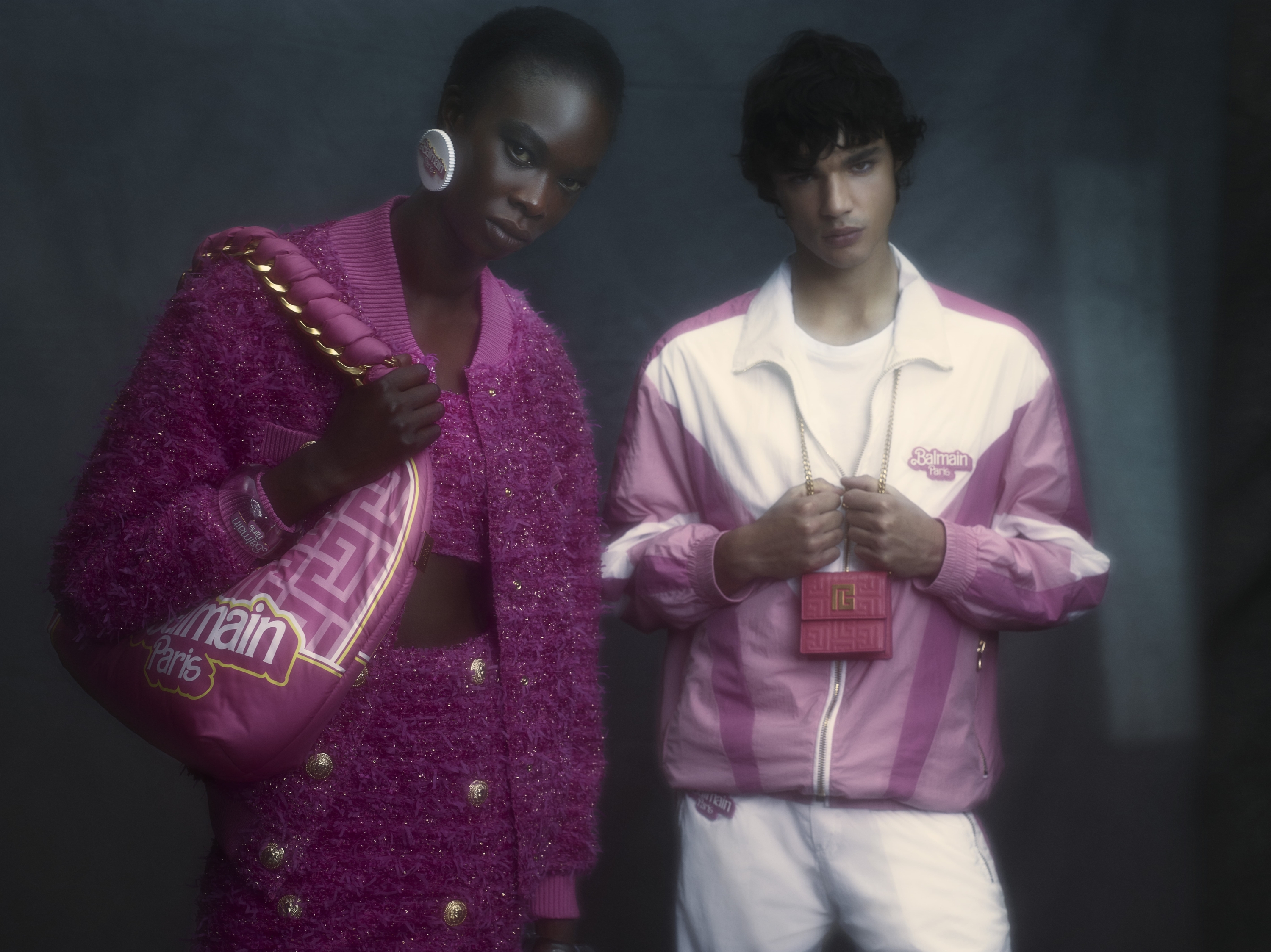 Balmain Creative Director | Olivier Rousteing
Photographer | Rob Rusling
Models | Yilan Hua, Marie Lou, & Fernando Lindez
Stylist | Alba Melendo
Hair | Pablo Kuemin
Makeup | Samira Goyette
Manicurist | Typhaine Kersual
Set Designer | David De Quevedo

---