Review of Casablanca 'High Summer 2022' Ad Campaign by Creative Director Charaf Tajer, Art Director Sid Oudainia Beaulieu, and Photographer Pierre-Ange Carlotti with models Mica Argañaraz and Boo Johnson
Casablanca shares a vision inspired by rom-com fantasy and glamor for its new High Summer 2022 campaign. With creative direction from the brand's founder and creative director Charaf Tajer himself, the campaign also features art direction by Sid Oudainia Beaulieu and photography by Pierre-Ange Carlotti.
The creative team shared that the campaign was inspired by the classic 1990 rom-com Pretty Woman, with model Mica Agañaraz stepping into the titular role. Also starring skateboarder Boo Johnson, the campaign sees the pair relax in sweltering summer opulence among the lavish pastels of a mid-mod mansion.
The campaign's retro Hollywood source material – the story of a poor sex worker who essentially become the kept woman of a wealthy businessman, only to fall in love with him – does feel somewhat rife with classism and fetishism of wealth and status, and it's hard to tell whether the campaign here plays into these tropes or seeks to subvert them – perhaps both. It is an intriguing blurring of gender roles that the campaign makes it difficult to tell which character is Cinderella, and which the prince.
Whatever lifestyle message we take away from the campaign, whether a cynical take on how money can buy happiness or a more uplifting but superficial look at glamor and romance, there's no denying the campaign has lots of style.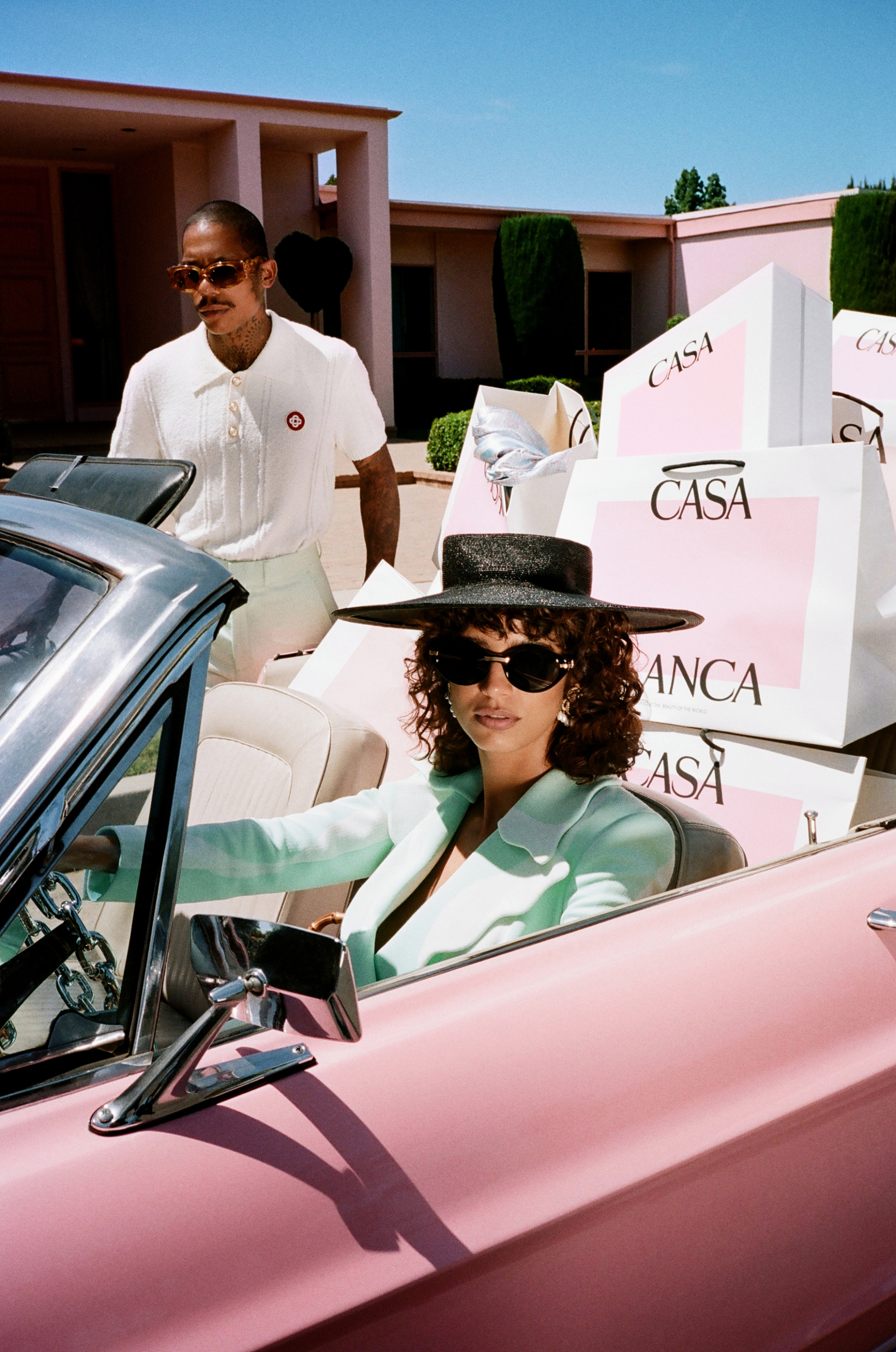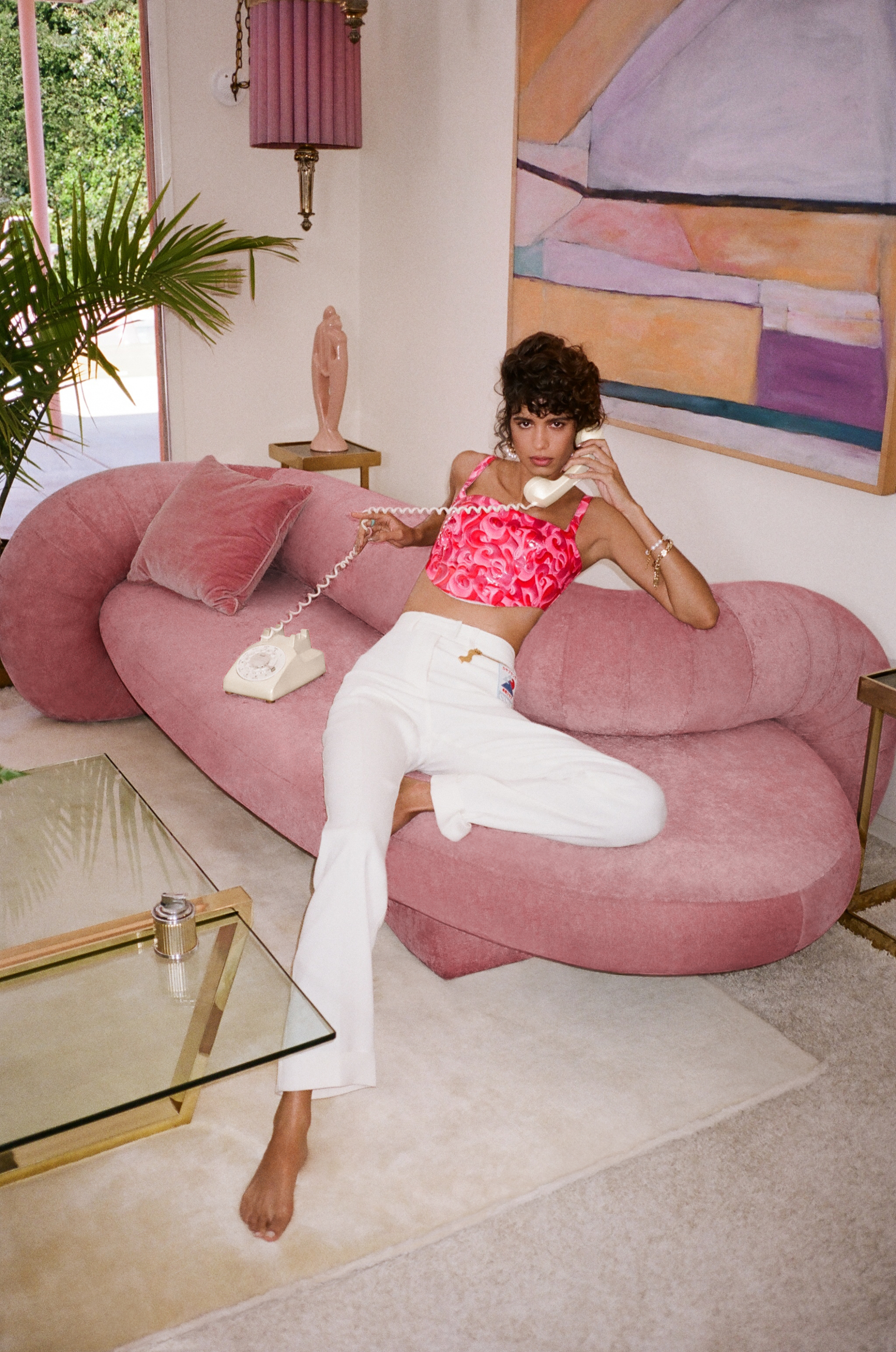 Casablanca Creative Director | Charaf Tajer
Art Director | Sid Oudainia Beaulieu
Photographer | Pierre-Ange Carlotti
Models | Mica Argañaraz and Boo Johnson
Stylist | Helena Tejedor
Hair | Ilham Mestour
Makeup | Naima Bremer
Casting Director | Rachel Chandler
Set Designer | Heath Mattioli
---