Review of Casablanca Pre-Spring 2024 Ad Campaign by Creative Director Charaf Tajer with Photographer Corentin Leroux with models Maggie Maurer, Valentin Caron
Casablanca blurs the boundaries between finished artwork and the creative process that leads
to it with its minimal yet vibrant Pre-Spring 2024 campaign. The campaign was shot by
photographer Corentin Leroux with art direction by Rashid Babiker.
The brand's first-ever pre-collection, Pre-Spring 2024 puts dreamy and evocative twists on
Casablanca signatures like vibrant prints and pastels, styles drawn from the world of tennis, and
70s-inspired tailoring.
Leroux's campaign imagery begins from the idea of classic portraiture, but subtly expands into
an exploration of the creative process and the possibilities of fashion. Some of the images
remain as straightforward portraits before a minimal studio backdrop, but in others the creative
process trespasses into the final image, as in the shot where a cameraman kneels below model
Maggie Maurer and a boom enters from stage right. Another image sees model Valentin Caron
in the process of painting the graphic that adorns Maurer's sweater, pointing to a nonlinear
subversion of the creative act.
Casablanca has done great work to create in just the five years since its inception a thoroughly
consistent and recognizable visual identity. This campaign is another testament to that success,
paring back extraneous elements to offer a direct yet atmospheric look at just how expressive
and characteristic the brand's perspective is.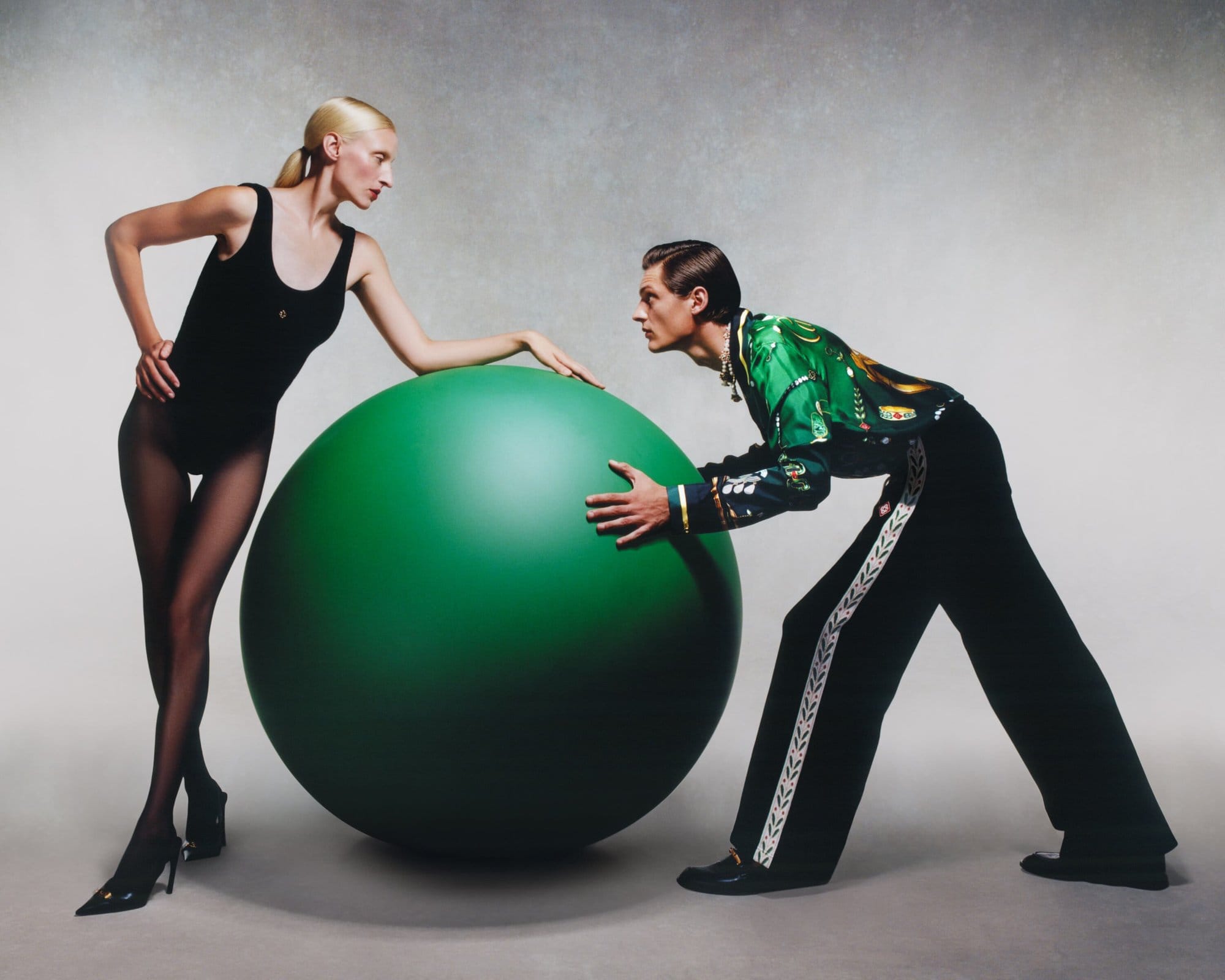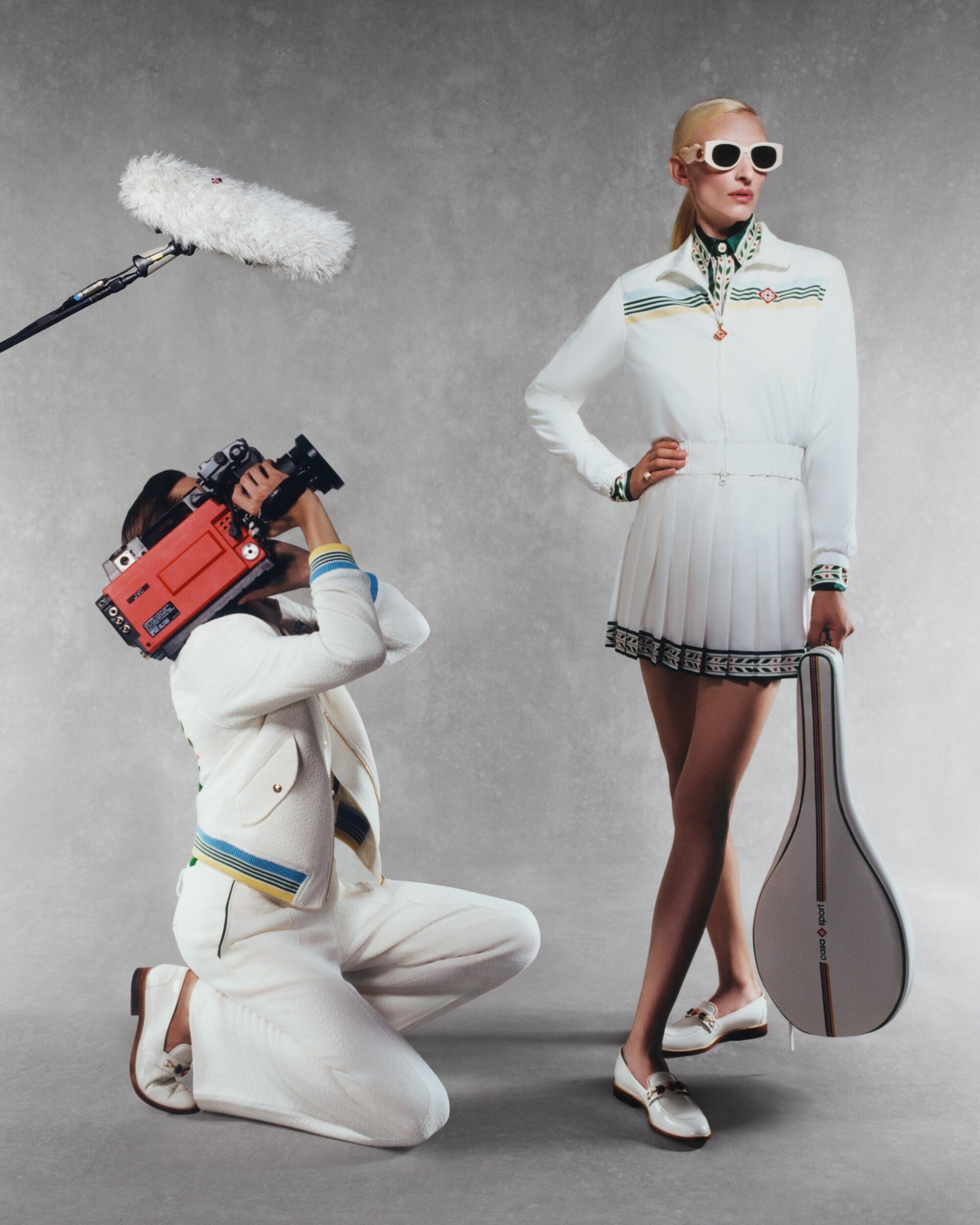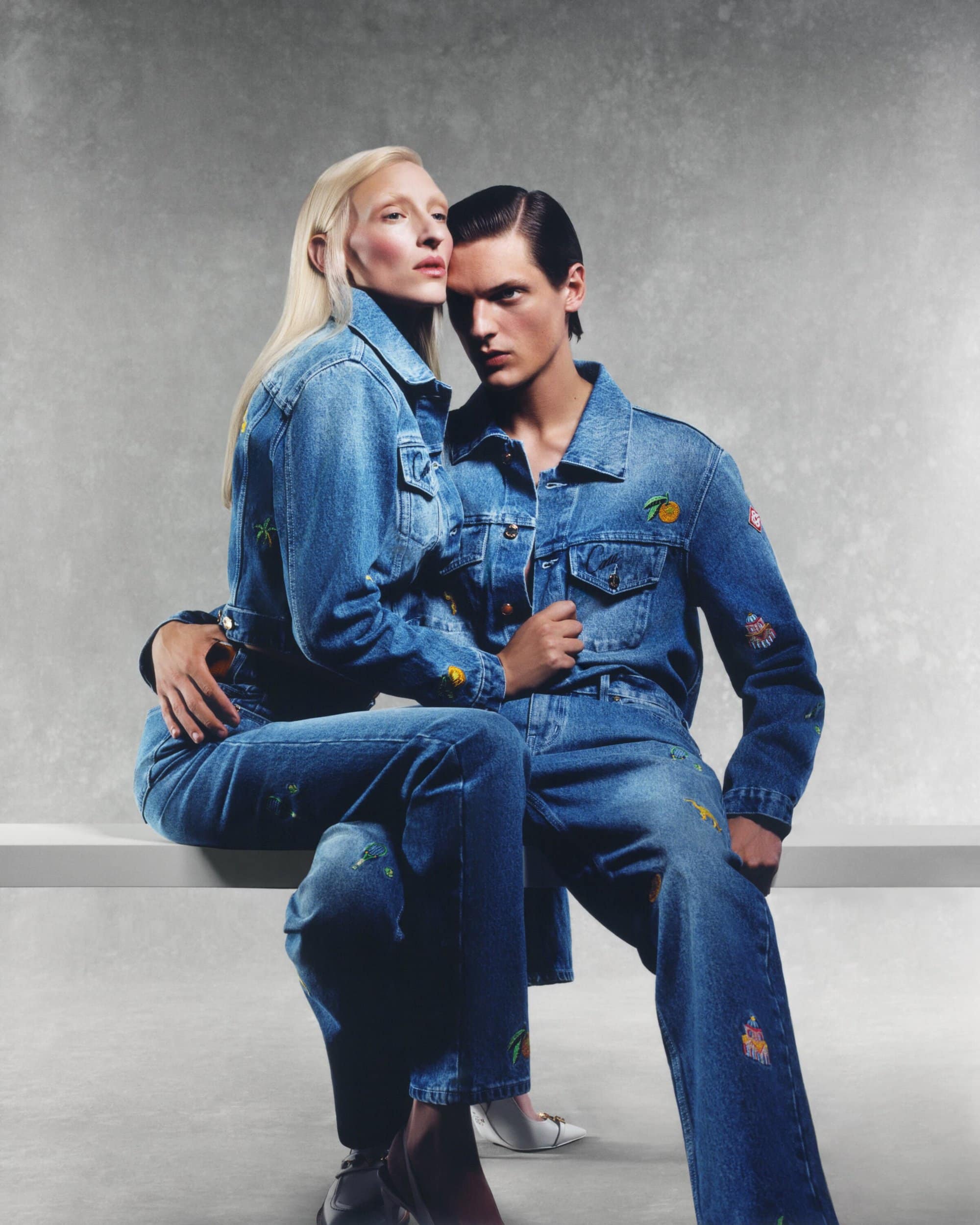 Creative Director | Charaf Tajer
Art Director | Rashid Babiker
Photographer | Corentin Leroux
Models | Maggie Maurer, Valentin Caron
Stylist | Francesca Parise
Hair | Ryan Mitchell
Makeup | David Koppelaar
Manicurist | Eri Narita Walter
Casting Director | Conan Laurendot
Movement Director | Pat Boguslawsk
Set Designer | Corentin Still
Production | Producing Love

---