Photo Finish
Review of Ferrari Spring 2024 Fashion Show
By Mark Wittmer
THE COLLECTION
THE VIBE
THE THEME
When Ferrari's first high fashion collection debuted a couple years ago, we were enthralled by the brand's ability to intertwine muscular and mechanical references to the world of engineering and racing with a luxury fashion vernacular, but unsure as to whether the seemingly niche point of departure was creatively sustainable. Yet creative director Rocco Iannone is showing no signs of running out of fuel, and Spring 2024 sees the designer once again serve up a collection that alluringly toes the line between futuristic moto-utopia and covetable Italian contemporary luxury.
Smart nods to the gear worn by racing pit crew and mechanics stylishly intertwine with lux takes on knitwear and denim, while the leather appointments of the cockpit are recoded as outerwear. Futuristic accessories suggest aerodynamics, while jewelry reimagines the metallic labyrinth of the engine block.
THE BUZZWORDS
Power. Desire. Muscularity. Mechanics. Elegance.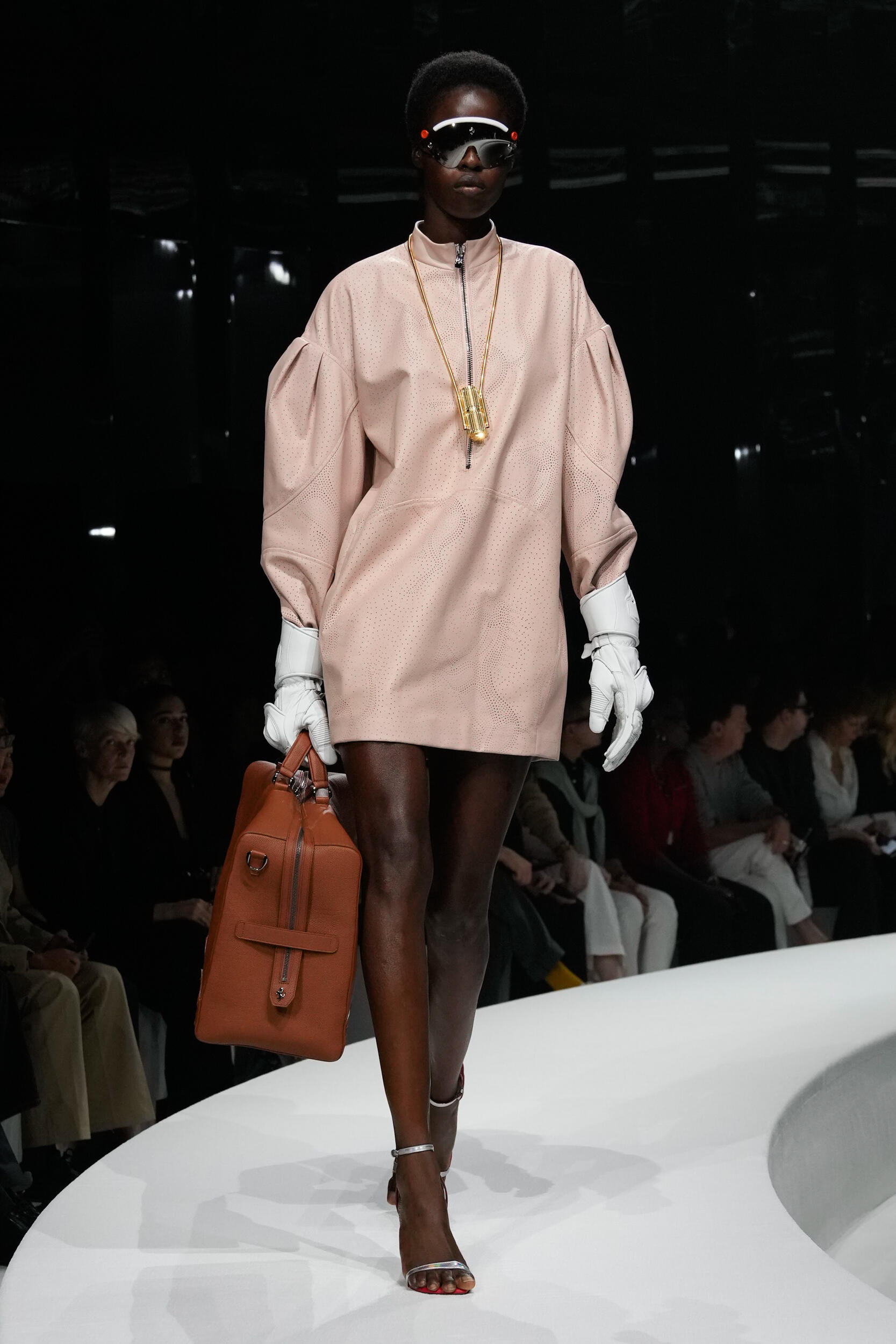 THE SHOWSTOPPER
Look # 43
It's a testament to brand identity that "Ferrari red" conjures up such a vivid chromatic identity, and this look makes perfect use of it, balancing chic and tough with its oversized leather jacket and matching asymmetrical miniskirt.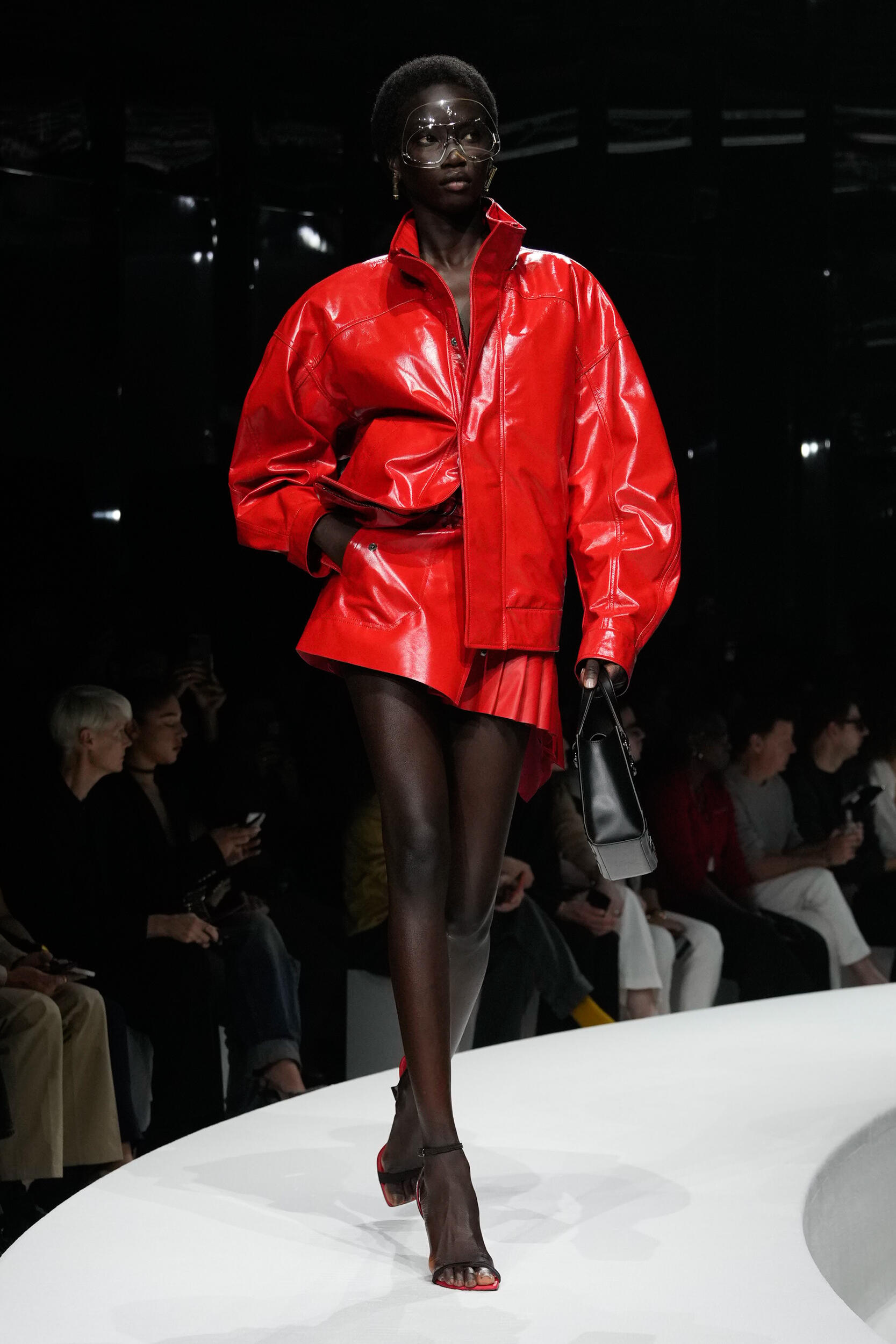 THE DIRECTION
THE QUOTE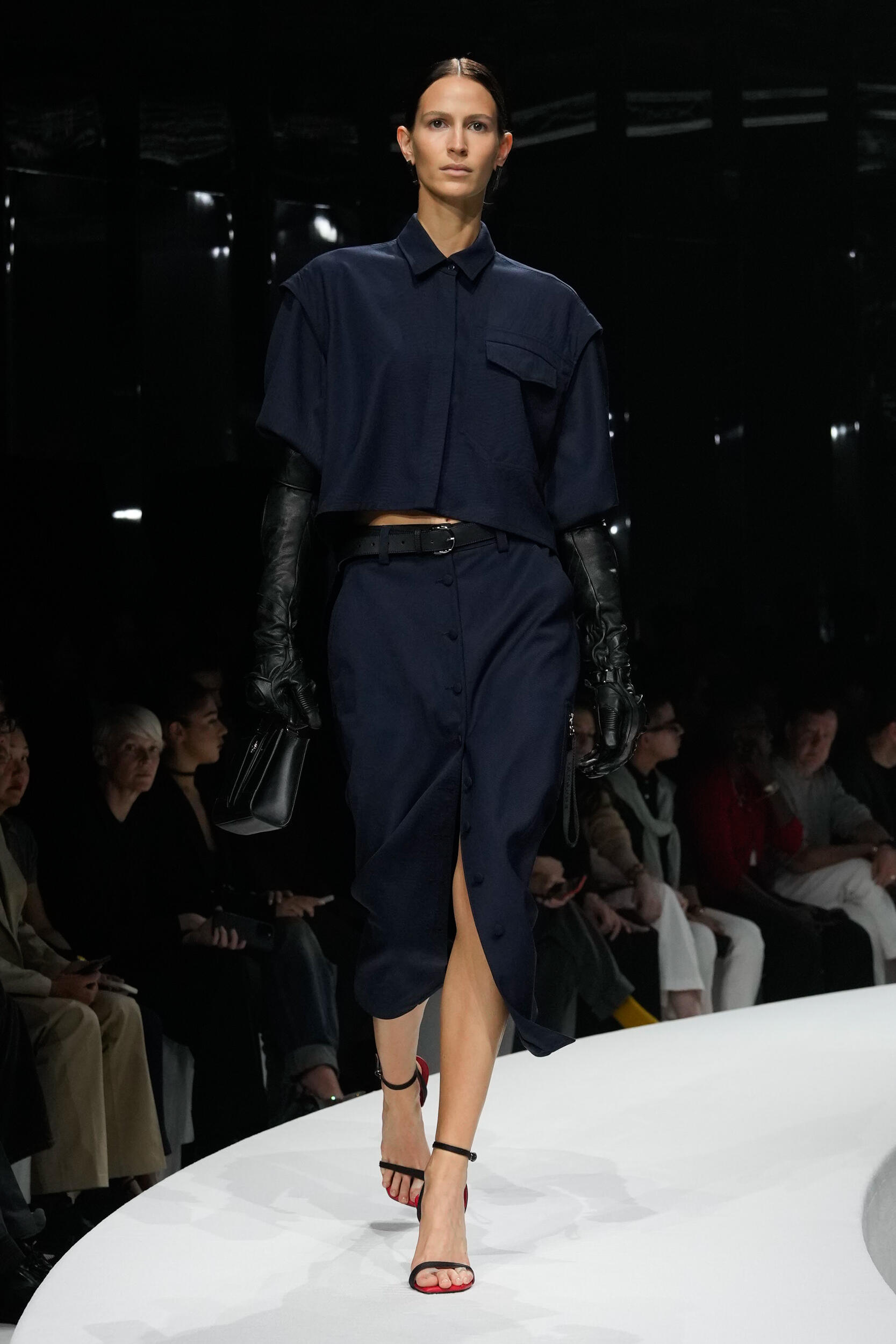 It's a very sharp and focused collection made by a special mix of this very Ferrari racing workwear and tailoring."

Rocco Iannone, Ferrari Creative Director
THE WRAP UP
Iannone's characteristically humble and focused summary of the collection is accurate, but it belies just how smart his approach to this mix is. It's easy to point out the elements at play, but its much harder to synthesize them so cohesively as he's done here; in the hands of a less imaginative yet materially focused designer this collection might not have been more than the sum of its parts. Like the powerful driving machines that inspire it, however, the collection elegantly synthesizes practical power and luxury looks, again confirming that the experiment of the Ferrari fashion arm is worthy both of its namesake racing legacy and the Milanese fashion houses with which it mingles.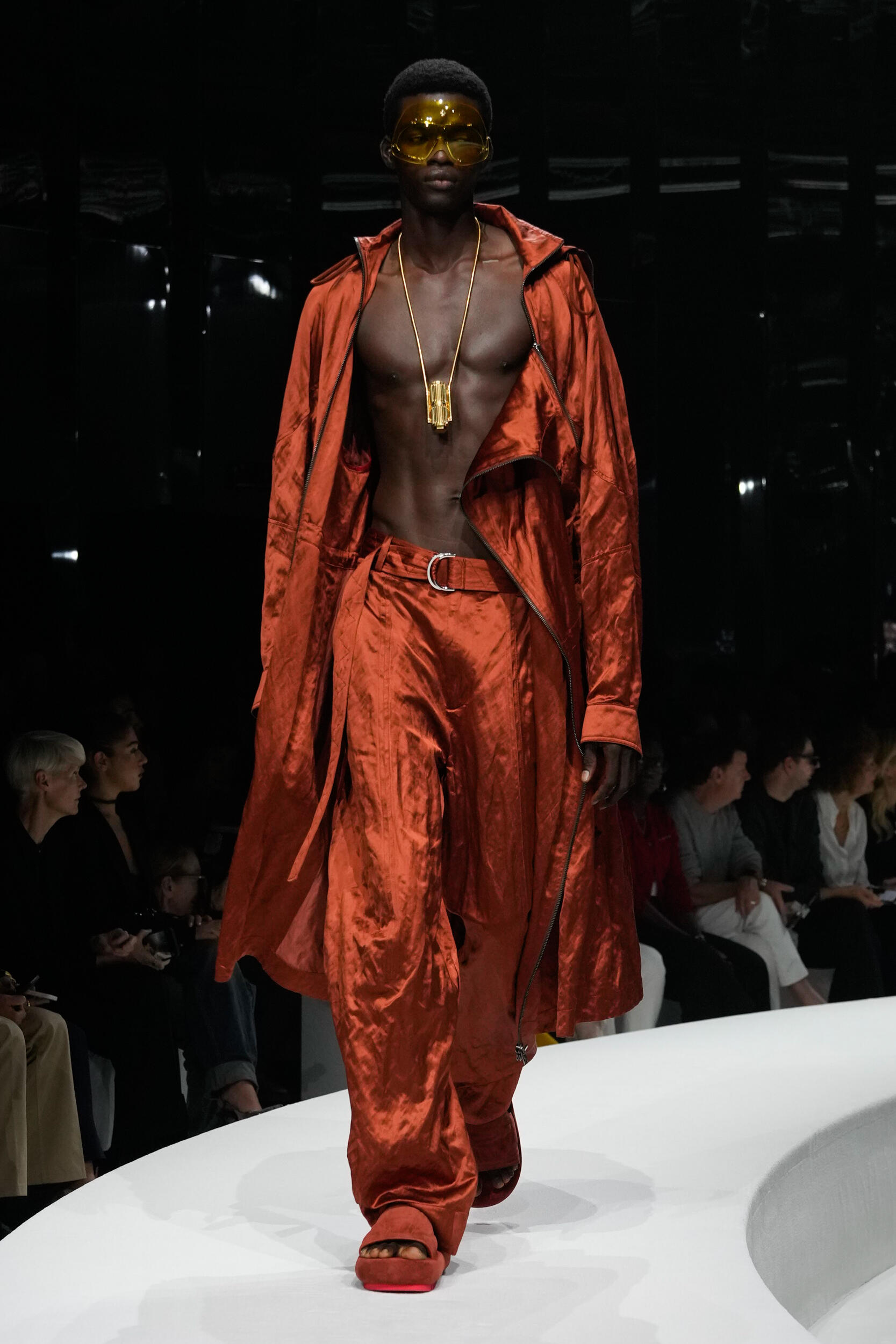 ---