Golden Goose unveiled its first co-action format: the Forward Store. Previously opening its doors in Milan, the brand is now bringing its first Forward Store to the United States with its initial offset in New York's renowned Soho neighborhood.
After announcing its Forward Agenda in March, the brand's sustainable vision facing some of the world's most crucial challenges, Golden Goose takes its first step under the We Care driver, unveiling this responsible retail space, the Forward Store.
Conceptualized with the ambition of lengthening the product life cycle by giving them a revived existence, this innovative concept revolves around four pillars: Repair, Remake, Resell, and Recycle.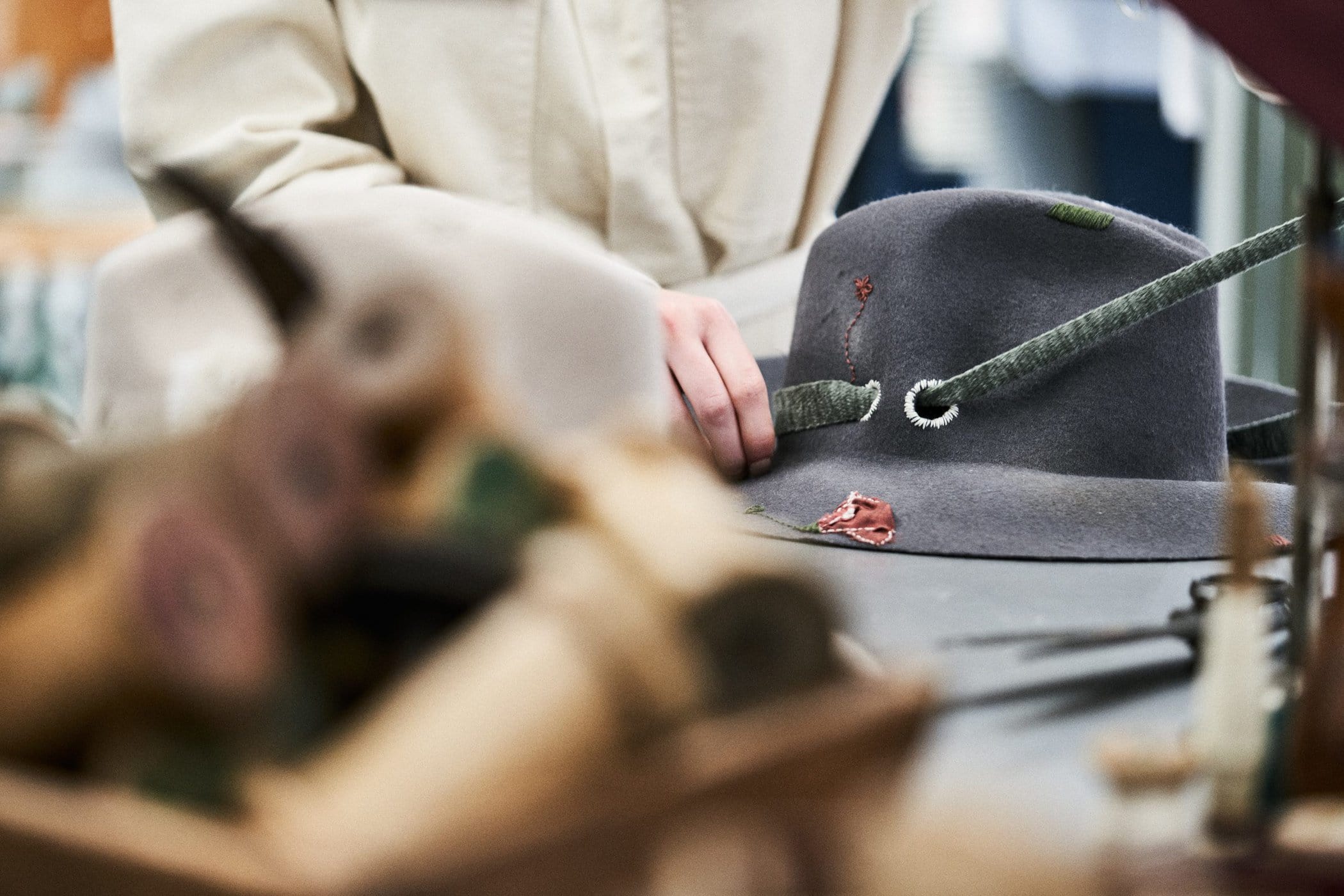 Nearly quadrupling its original size, the store located on Broome Street now covers a surface of 5,600-square-feet and develops across two different levels.
The Forward Store features new responsible experiences. An artisanal approach and a range of interactive activities co-exist, giving clients the chance to embark on a memorable sustainable journey.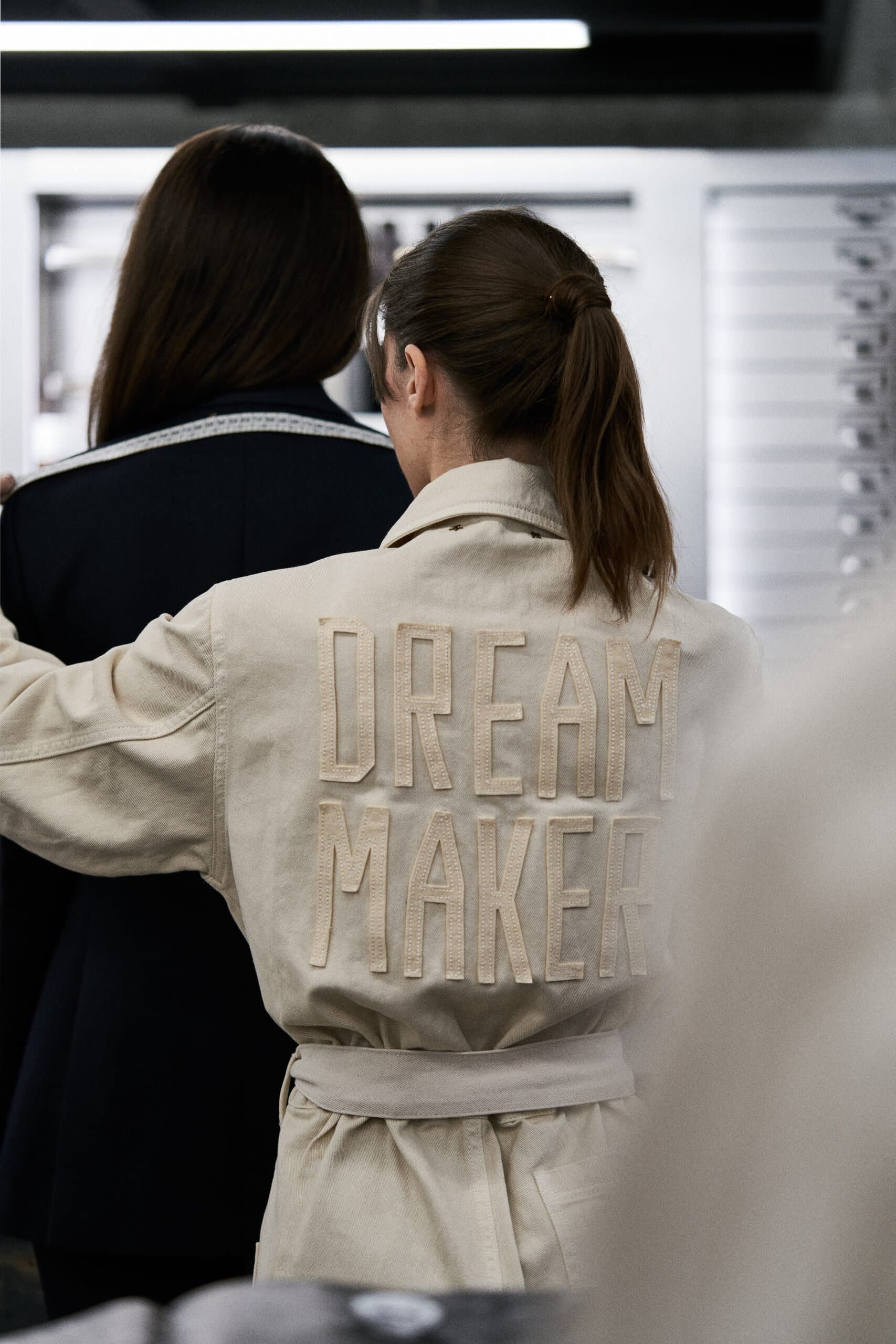 "For over twenty years, Golden Goose has been committed to promote its handmade and artisanal tradition and to support the people behind these magnificent crafts, from the artisans to the tailors, to small local artists, among many others. The co-action between the Golden Goose's cobblers and the clients will become a key element to this mission. From sustainability to responsibility. From cocreation to co-action." – Silvio Campara, Golden Goose CEO.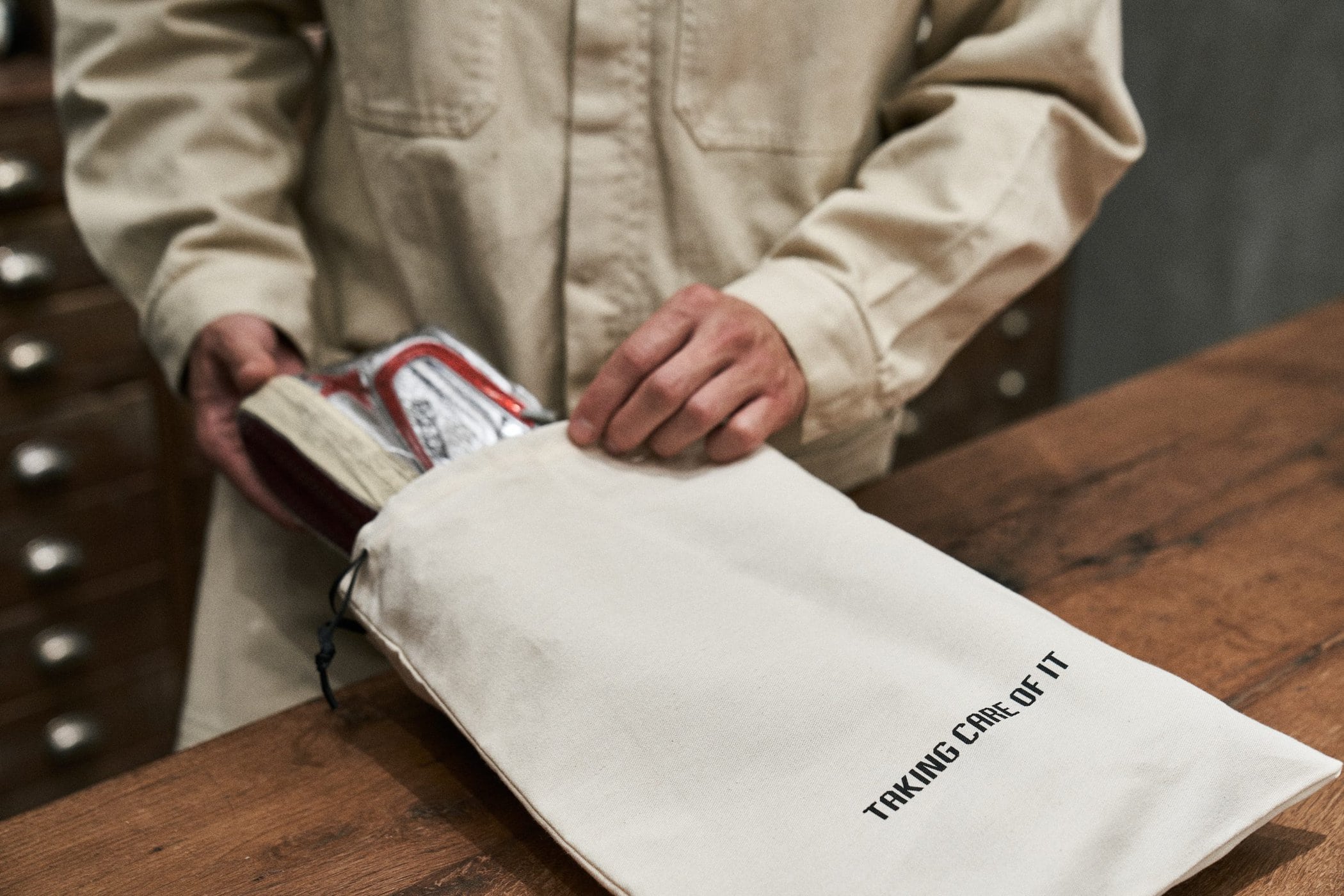 With the new Forward Store, Golden Goose leads the way in the world of Repair, through the Sartoria and Calzoleria services, opening the first laboratories in which anyone can bring sneaker products from any brand for services of laundry and sanitization, repairs and replacements, restoration, and refurbishment, lengthening the product life cycle; hence, reducing the impact on the planet.
Remake is a unique personalization experience that gives customers the chance to conceive their one-of-a-kind items together with the brand's Dream Makers, picking from a wide range of ornaments and finishings to apply on their new or pre-owned products. Clients can also choose among different treatments such as distressing, embroidery, or handwritten messages, and hand painted drawings, turning them into unique one-of-a-kind crafts. For sneakers, clients can tie dye, apply multifoxing on the sole, and have their favorite messages or drawings either
tattooed or airbrushed on them.
The Forward Store also offers a Made to Measure service for suits and a Bespoke program for sneakers. For the Made to Measure suits clients can choose among different fits, fabrics, linings, and buttons that suit their personality, and add a final in-store personalization to the garments. For sneakers, clients will work directly with the Cobbler to create from scratch a pair with unlimited possibilities.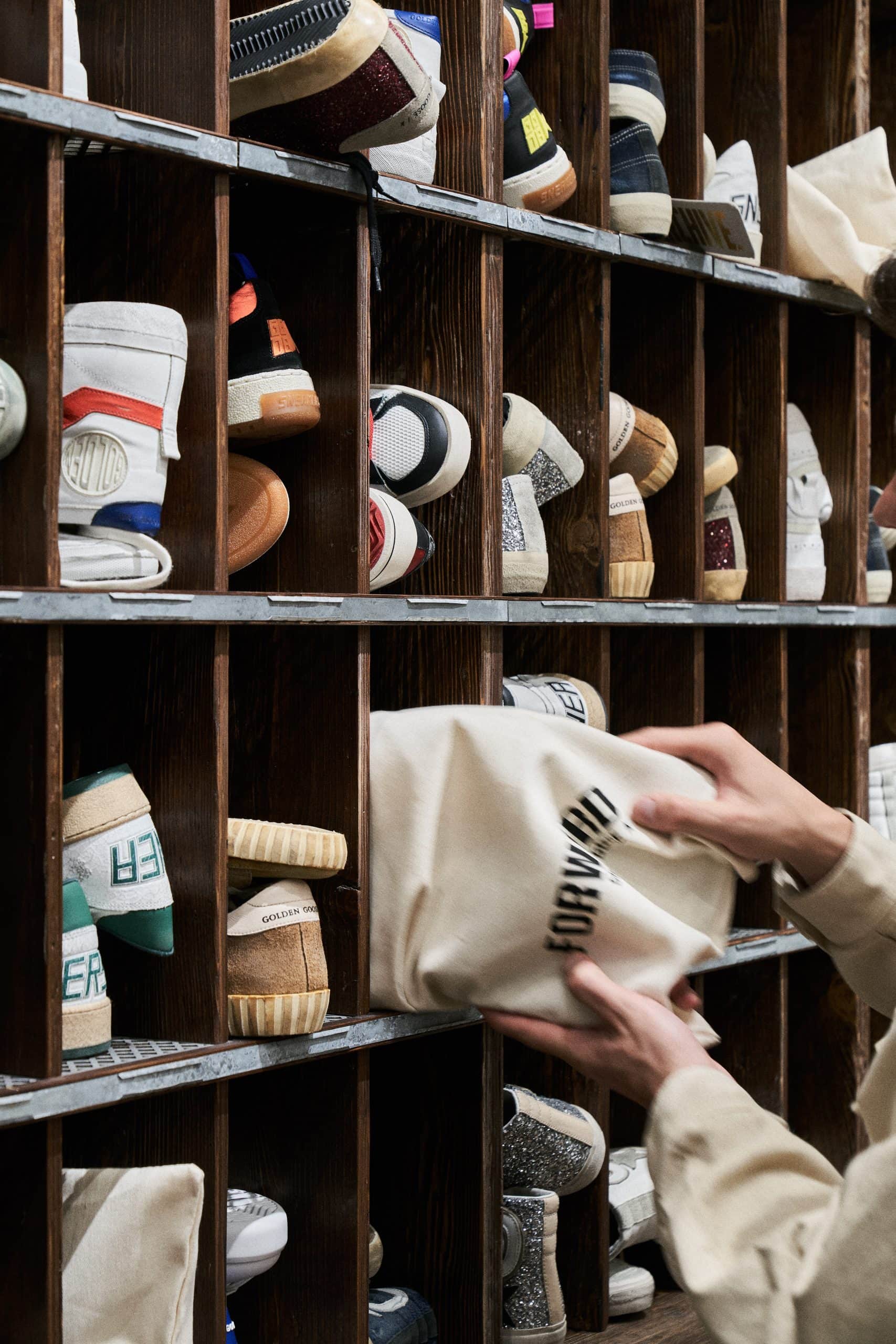 The Forward Store also operates as a physical Reselling platform for Golden Goose selected pieces guaranteeing a direct transaction from buyer to seller. The clients' sneakers and leather jackets will be displayed in a dedicated area of the store, ready to be passed onto their next owner to embark on a new journey with them.
In addition, Golden Goose has installed two Recycling baskets in the basement, where each visitor can dispose of any old products that they no longer want. In partnership with ReCircled, a U.S. based infrastructure for fashion in the circular economy, the brand will make sure that these products and materials are put back to use.
Only together we are able to develop the next steps of this responsible journey. Small actions which everyone can take to create a chain
of positive changes. Together. With you.
---