Review of Hermès 'Objects Connect' Fall 2021 Ad Campaign by Creative Director Fabien Mouillard with Photographer Durimel with models Sarah Dahl, Bakay Diaby, Jiao Jiang, and Rishi Robin
Hermès embodies rhythm and connection in a new Fall 2021 campaign by creative director Fabien Mouillard and photographers Durimel.
Twin brothers, photographers, and videographers Jalan and Jibril Durimel bring the idea of personal connection through physical objects to life across photographs that find visual harmonies between Hermès pieces and the people who wear or hold them. Through the superimposition and combination of their wisely arranged photographic compositions, the pieces and people transcend their individuality.
The film explores the same visual theme but adds the dimension of time and movement to create playful moments of synchronicity and revelation. Appearing at the end of the video, the campaign's title "Objects Connect" underscores the meaning of the visual motif.
It's a smart way to push the potential human value and connection opened up by the excellent craftsmanship of physical pieces, and the well-executed visuals embody this idea with effortless elegance.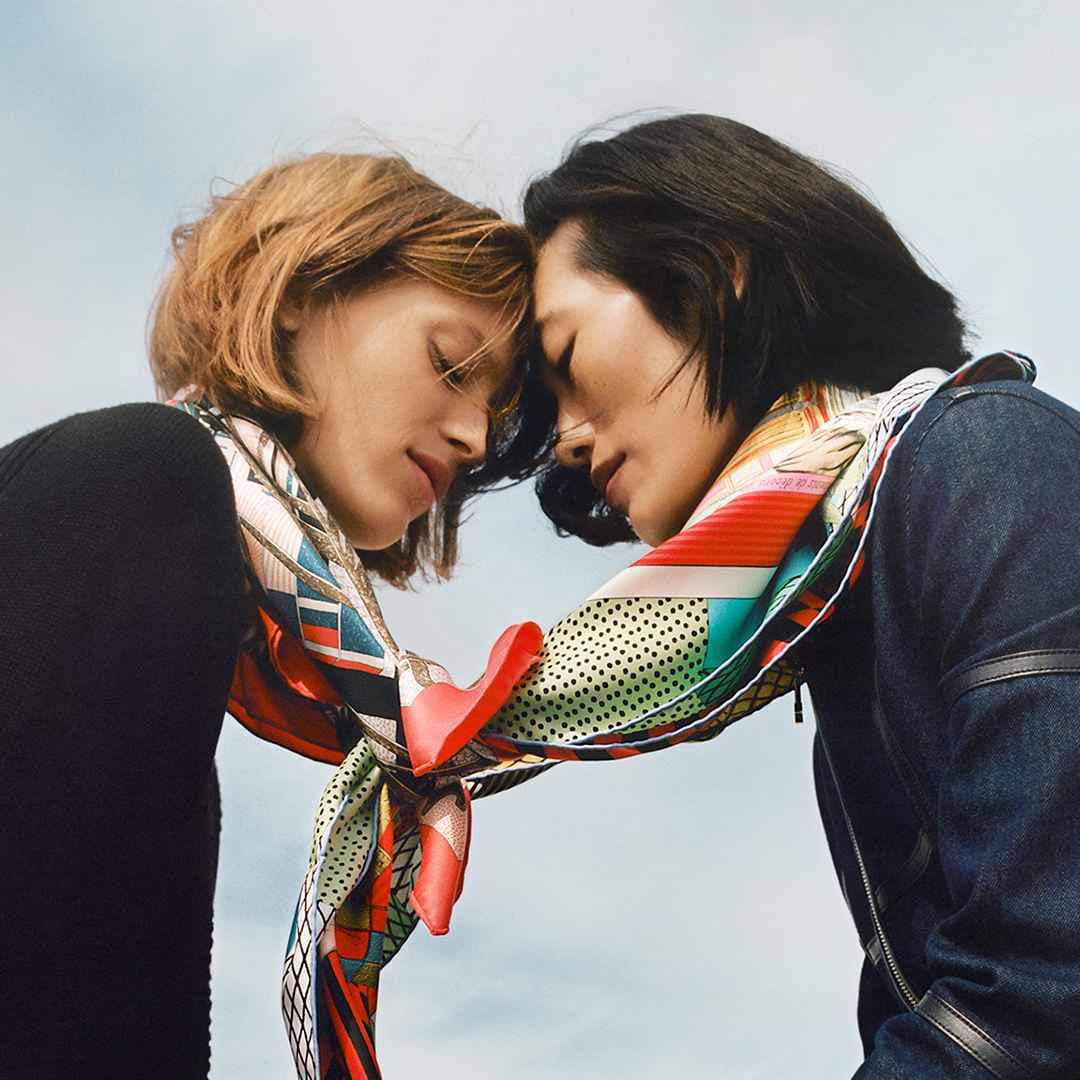 Creative Director | Fabien Mouillard
Photographer | Durimel
Models | Sarah Dahl, Bakay Diaby, Jiao Jiang, and Rishi Robin
Stylist | Elodie David Touboul
Hair | Laurent Philippon
Makeup | Karim Rahman
Set Designer | Herve Sauvage

---