Review of Jean Paul Gaultier 'Flowers' Spring 2023 Ad Campaign by Creative Director Florence Tétier with Photographer Elizaveta Porodina with talent Kylie Jenner
Jean Paul Gaultier serves a siren song with its new campaign for Spring 2023. The campaign was shot by photographer Elizaveta Porodina with creative direction by Florence Tetier.
The campaign stars the inescapable Kylie Jenner, whose familiar look gets somewhat reworked with bleached hair and eyebrows and lip liner. Porodina brings her signature saturated, chromatic, and retro-glam approach to capturing the star, portraying her as mermaid and muse while using lighting and water effects to further push the psychedelic impact of the "Flowers" collection's floral prints and distorted sailor stripes.
While we may be getting a little tired of Kylie Jenner (and we don't think we're the only ones), the campaign is otherwise a strong reminder of why JPG's iconic design language speaks just as loudly today, and is sure to make a big splash.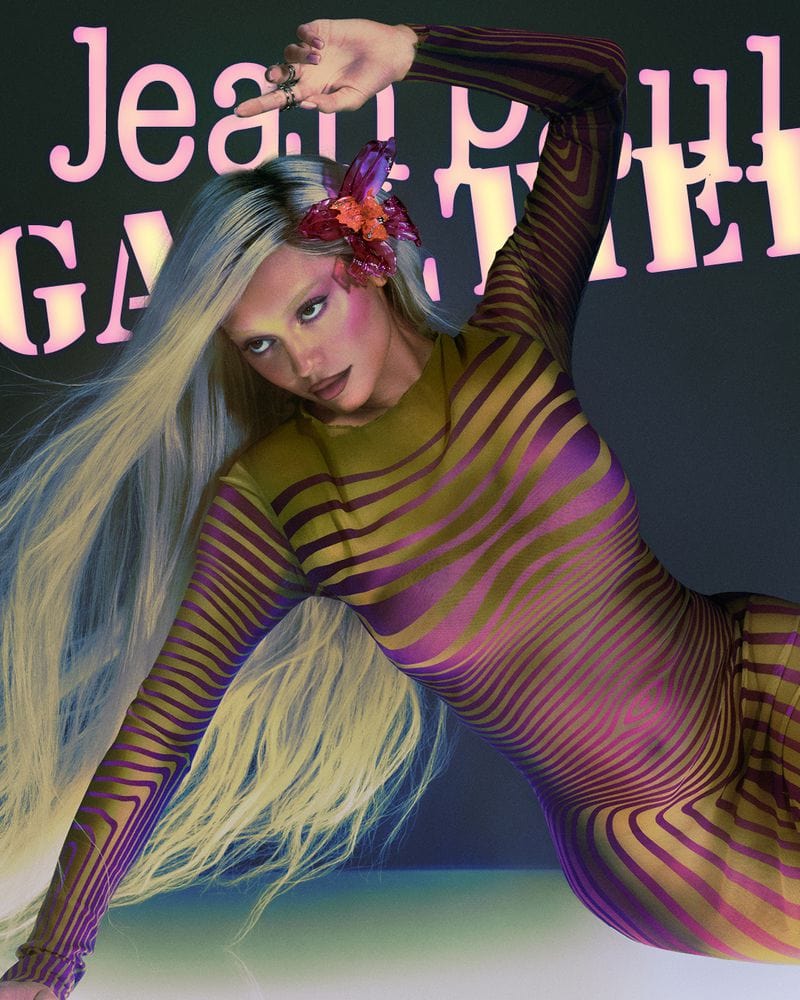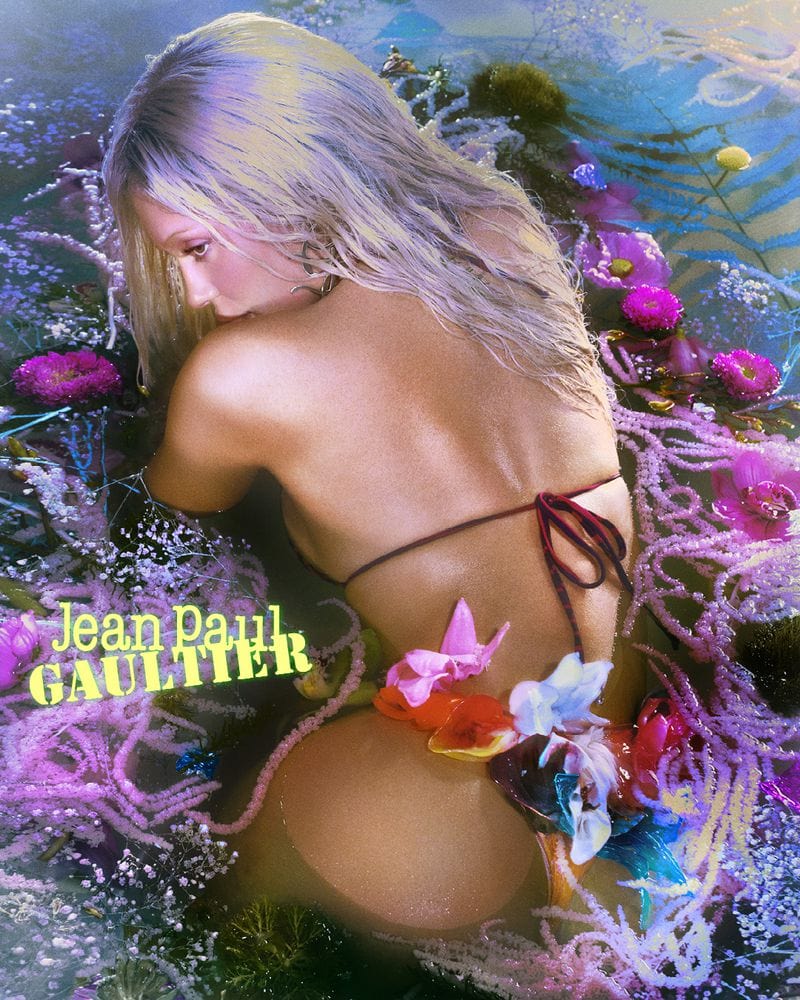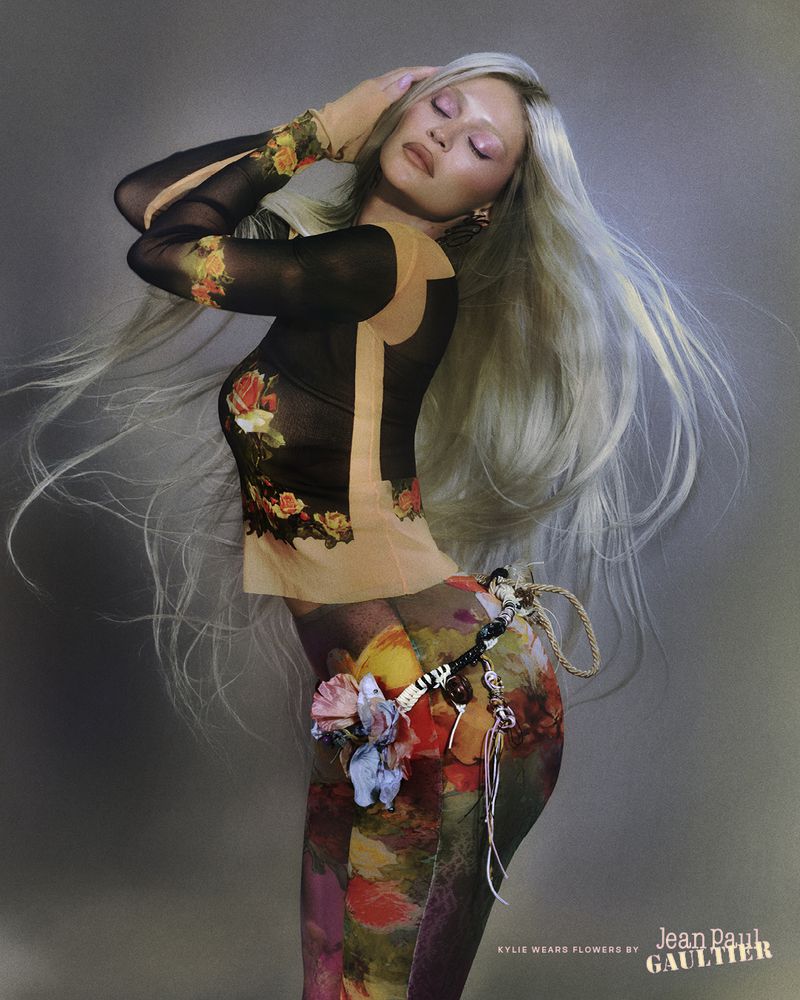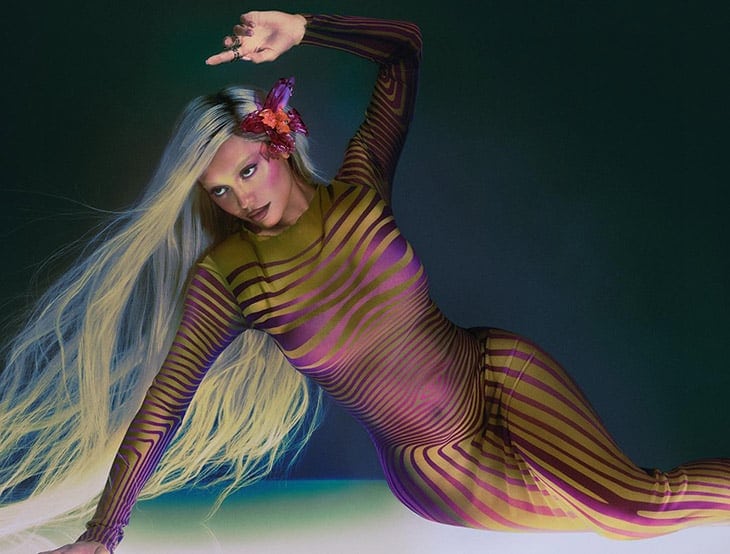 Jean Paul Gaultier Creative Director | Florence Tétier
Creative Director | Florence Tetier
Photographer | Elizaveta Porodina
Art Director | Florence Tetier
Models | Kylie Jenner
Hair | Jesus Guerrero
Makeup | Ariel Yeh
Set Designer | Afra Zamara

---